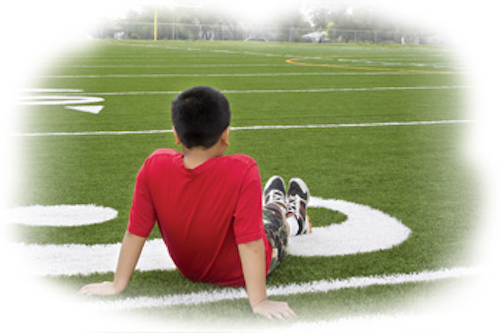 By Matt Forck
It was senior day for Notre Dame, the last regular season football game of 1975. There were only 27 seconds remaining on the game clock, and the scoreboard reflected the game was all but over. In these final moments, first year head coach Dan Devine allowed a few unknown practice players to dart onto the field. With the snap of the ball, one of these practice players, wearing number 45, eluded a blocker and dashed at the quarter back only to miss him falling face first in the turf.
If Notre Dame had placed names on the back of jerseys in 1975, the name would have read Ruettiger. Most of us might have been dejected when our one-and-only chance to get in the game is met with a face full of turf. But for Ruettiger this was par for the course. He knew exactly what to do. And, to understand the whole story, we must understand the many hardships, set backs and roadblocks he overcame to even don the jersey. It didn't matter that he was a senior, and, on the only play he had ever played at Notre Dame, he just missed the quarterback. No, instead Ruettiger hustled back to the huddle; there was time for one more play.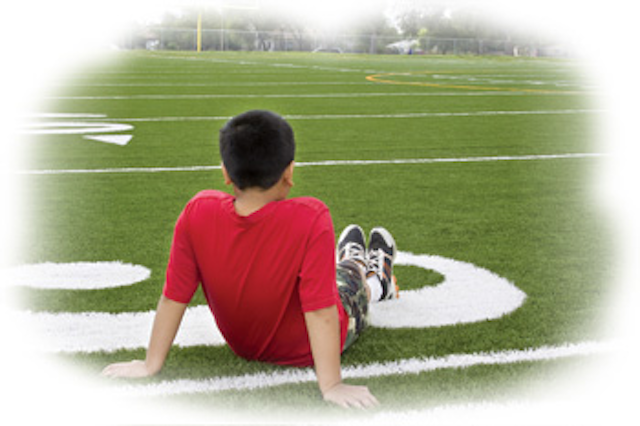 Ruettiger, born in 1948, was the third of 14 children. He was of small build and, despite his deep love for sports, he had an average athletic ability. After high school, there was no money for him to go on to college. Regardless, his grades weren't good enough for admittance to the one school he wanted to attend, Notre Dame. So, he quietly tucked his dream of playing college football away and enlisted in the Navy. From there he worked in a power plant. One day a close friend of his was killed on the job. Ruettiger walked away, having lost a close buddy and having found a fact in life-that one should measure the obstacles in terms of the dream. If the dream is big enough, the obstacles can't stack up.
With that in mind, he applied and gained admittance to Holy Cross College. He needed to establish a respectable grade point average to even be considered for Notre Dame. Over the next two years he met the struggles in the classroom head on. In fact, it was at Holy Cross that Ruettiger found the reason for his struggles in school-he was diagnosed with Dyslexia. With tutoring and help from teachers, he learned how to study and be effective in the classroom. Finally, after three rejection letters, at the age of 26, Brain Ruettiger was admitted to Notre Dame University.
That, of course, was only half of the dream; the other half had to do with football. He immediately walked on the team, but, at 5 1/2-feet tall and 180 pounds, he was nearly laughed at by the other players. But, once they saw him play, it wasn't the athletic ability, it was the drive to play every down like his last-with heart, passion and intensity that won the respect and admiration of his teammates.
After clearing the grass from the helmet and rejoining the huddle, Ruettiger lined back up for the last play of his college career. As the ball was snapped he again faked out the blocker-only this time he didn't miss, he sacked the quarterback as time expired. His teammates rushed the field, hoisted Ruettiger to their shoulders, and carried him off the field. As they ceremoniously carried him off, the chant of R-U-D-Y could be heard. You see, Brain Ruettiger's nickname was Rudy.
Today, insist on safety. It won't be easy-it may not even be fun. It will be work. There will be roadblocks. But, the only thing between you and all of your hopes and dreams is a safe day's work!
---
About the Author: Matt Forck, CSP and JLW, leads safety conferences, seminars and keynote presentations on safety's most urgent topics including leadership, accountability and cultural change. A noted speaker, Matt is a former journey line worker and member of a utility safety staff. Matt has also published six books and dozens of articles. Contact Matt, learn about FREE resources or inquire about having Matt speak at your next event through his website at www.safestrat.com.