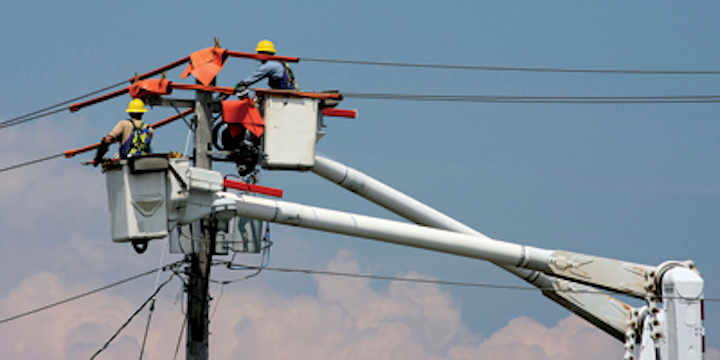 by Jeff Grosshauser
In a world where change occurs quickly, all technical managers are concerned about making the right technology investment at the right time. A community's economic well-being and citizens' lives depend on having the right infrastructure in place when disaster strikes. Utility managers are especially under pressure in their technology decisions because the communications networks and radios are key parts of a modern utility infrastructure and are heavily relied on during a disaster response. Most utility managers are educated in electric and gas technology, and they realize the right communication technology is critical. They may not, however, be familiar with the alphabet soup of communications technology.
When making technology decisions, industry standards are supposed to make those purchasing decisions easier. Standards are put in place to ensure a level of interoperability and a subset of common capabilities among vendors. For mission-critical entities, such as utilities, standards also provide the potential for a level of coordination among responders from different agencies in a disaster.
When different standards exist, the decision on which technology to invest in becomes complicated, and each standard needs to be evaluated as part of the due diligence process to determine which is most appropriate. When it comes to radio communication standards, managers might have heard of Project 25 (P25), Digital Mobile Radio (DMR), Terrestrial Trunked Radio (TETRA) or other standards. While products built around these standards might sound similar in description, they are technically different in their underlying architectures, audio quality, redundancy options, network management, lifecycle and other specifications and features.
The roots of these standards are different and sometimes indicate differences in architectures and applicability. P25 originated in North America as a means of creating interoperability between first responders and is a common standard globally operating on licensed Land Mobile Radio (LMR) frequencies. P25 as a standard is driven by the Critical Infrastructure first responder user community. DMR has its roots in Europe and targets a variety of markets, designed for both unlicensed and licensed spectrum.
As a standard, DMR is driven by the European Telecommunications Standards Institute (ETSI). TETRA also has its roots in Europe and operates on licensed LMR frequencies. Like DMR, the TETRA standard is driven by ETSI. Depending on the use case, some tradeoffs are inherent in their architectures and might make some less optimal for a specific geographic region.
The decision-making process should not start with the technology or the standards, but with assessing use cases and the needs of your users. Utilities are defined as critical infrastructure industries, and they have mission-critical and non-mission critical needs. That reality drives a process that must evaluate the usage models, the capabilities of the standards, the vendor's implementation of the standard, the success rate of the vendors and many other factors as it applies to any given standard. These factors are as follows.
Reliability: Many factors contribute to the reliability of a radio's basic functionality. When first responders push the talk button, they expect the radio to work and the network to be available for the safety of utility personnel or for the safety of citizens that they serve. Bandwidth and capacity in the overall network matters during a crisis because dozens of people need to be talking with one another at the same time. In high-density, a high-traffic inner city situation, the responsiveness of the radio is a concern. Responsiveness has architectural implications as well as vendor-influenced attributes. Does the vendor go beyond the basics of the standard specifications? Is there redundancy built into the network? These are questions that go beyond the standard itself.
Flexibility: Geographic redundancy built into the network is necessary in some situations. Disaster can strike anywhere. Sometimes it is necessary to relocate the point of operational control from one site to another. In regional power outages, this can mean moving control from one city to another without losing subscriber radios in the process. Different standards have different capabilities for this geographical flexibility.
Cost: Cost is one parameter among many. Some standards are geared toward reducing the radio to a commodity. Yet, tradeoffs are made elsewhere in the overall solution to achieve that cost. Cost also has implications for the ruggedness of a radio. Not all radios are truly designed for mission-critical applications.
Tech Support: Tech support is a necessary part of evaluating any technology solution. It involves several points of coordination between utility and vendor. Who does basic maintenance? In some instances, the vendor monitors the overall system and dispatches the utility's personnel to address problems. That requires processes and a level of trust that comes with experience.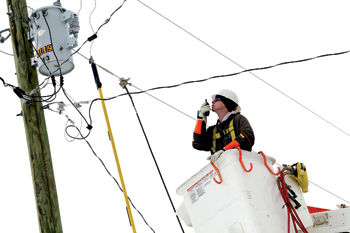 Emergency Response: Another vendor issue is emergency response. Technical standards do not dictate vendor performance. Will the vendor be there when disaster strikes? Can the vendor place additional radios and other gear at your disposal in advance of a storm? Vendors with extensive market and channel presence have more resources to help you prepare ahead of a disaster.
Security: Most standards have some level of encryption. Vendors have to implement that encryption and some will go beyond the baseline. Security is also multi-faceted. Security touches both voice and data transmission. It also involves encryption and detection within the network and over the air as bits pass among radios.
Standards are a good thing. They create interoperability among different pieces of equipment and competition among vendors and an implied safety net for purchasers. The proliferation of standards can become confusing as different vendors bid with different standards and different implementations of those standards. Utility managers don't need to be experts in the competing technologies-but rather they should focus on their real concern: Is this system going to work when we absolutely need it to work and deliver the performance needed to meet the needs of the users?
---
About the author: Jeff Grosshauser is area sales manager, Utility Market, for Motorola Solutions.