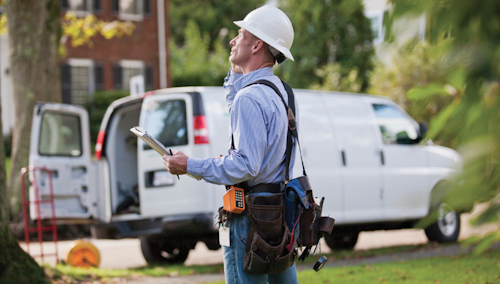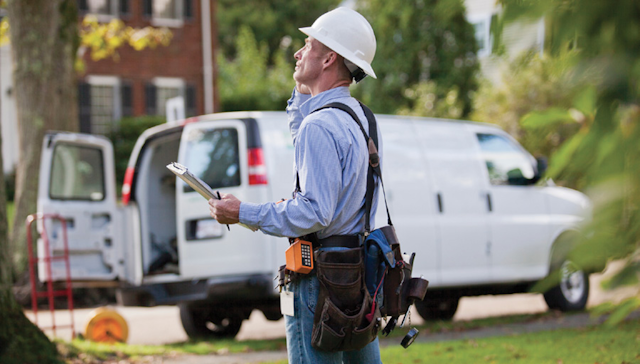 By Kate Rowland
For utilities, the new data revolution truly began with smart meters.
Under the auspices of the American Recovery and Reinvestment Act (ARRA) of 2009, the U.S. Department of Energy (DOE) was provided with $4.5 billion to modernize the electric power grid. Through one of the programs covered by the ARRA, the Smart Grid Investment Grant, the DOE and the electric utility industry jointly invested $8 billion in 99 cost-shared projects, as reported by the DOE's Office of Electricity Delivery and Energy Reliability. Just over 60 of those projects, or nearly two-thirds, included the installation of digital "smart" meters.
By 2015, electric utilities in the U.S. had installed some 64.7 million smart meters, according to data collected annually by the U.S. Energy Information Administration. And late last year, the Edison Foundation's Institute for Electric Innovation reported, in Electric Company Smart Meter Deployments: Foundation for A Smart Grid, projected deployments of smart meters in the U.S. to reach 90 million by 2020.
Some would even say the digital smart meter played a major role in bringing down the traditional walls between utility departments; data from smart meters could be integrated with other utility enterprise data and systems across the utility, not only supporting customer service and billing, but also electric distribution operations, outage and asset management, and more.
Metering solutions are not just about meter reads and usage. The focus on data and grid/customer integration is where the value and complexity come in. As part of a broader system of digital technology improvements, the smart meter—and the volumes of data it and other sensors on the grid now provide to the utility—was an early stepping stone for utility digital transformation.
Redefining the Customer Relationship
The electric meter defined the customer relationship: Not so long ago, customers were little more than meter points for the utility to provide electricity to, or ratepayers to bill for electricity consumption. This was the standard utility-customer relationship.
Communication was one way, from utility to customer, and energy was generated in centralized power plants, then transmitted to customers in a one-way fashion through transmission and distribution lines. Business owners and homeowners alike rarely had to think much about electricity, other than to manage their consumption as best they could; they had little to do with how the electricity they consumed was produced, delivered or managed. Often, other than paying the bill, the only interaction any customer had with the utility was if something went wrong, such as a power outage.
As we move forward, smart meters are dramatically impacting the way utilities manage the grid. Less than a decade ago, utilities had to forecast decisions around energy demand based on monthly meter reads. With the incorporation of smart meters, the forecast decision window has now narrowed considerably. And the data coming from these meters can not only be used for better demand forecasting, but also to provide information utilities can use to provide more and better services for all of their customers—from residential consumers to small and medium businesses and commercial and industrial customers.
We Don't Yet Know What We Don't Know: Using Analytics
Despite hinting at huge potential, early utilities installing digital smart meters learned it's not enough to simply install data-collecting hardware. The stimulus funding previously mentioned focused in large part on installing the meters. The explosion of smart meter data that followed these installations left utilities in a quandary: What were they going to do with all of it? Much like an expansive library where all of the books are strewn in haphazard fashion across the floor, the data was there in large volumes, but utilities need to build data strategies and decide what they needed to analyze first to provide new operational value, as well as new value in the ways they interacted with their customers. As more than one utility executive explained it at the time: "We don't yet know what we don't know."
The challenge, for the utility, is not only to capture and manage the new volumes of data, but also to optimize its value. Enter analytics. In recent years, as the massive amounts of data began to roll in from smart meters and other digital sensors on the grid, utilities began to employ data strategies and use analytics to mine that data for new value, both for utility operations and for their customers. The conversations began to center around defining the use cases for big data and analytics: "Where can I actually use advanced metering infrastructure data to help me with customer situations?" or "How can I use metering data to help anticipate issues in the distribution grid?" Or, even more broadly: "Where does this data get used, and what is the value of it?"
The utility industry has become innovative in its use of big data, not only from smart meters, but also other sensor data, along with legacy utility data across the enterprise and in testing many new concepts with it. And with it, the conversation shifted again: "How do we stop thinking about analytics as a dashboard or a port—things that are traditionally thought of when you think about business intelligence—and start thinking about analytics as a means to change the way we deliver new products and services to our customers, and change how our employees work?"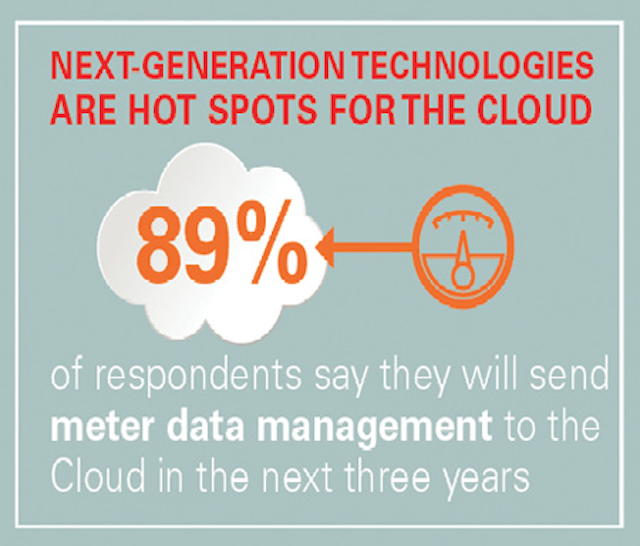 One example of that kind of thinking about how to use meter data to create new value is in moving beyond early online portals where customers can view their electricity usage information to actually converting hourly usage data to bill-savings opportunities. Smart meters have made it possible to segment customers based on when and how they use electricity, and then target specific customer segments with highly personalized, timely marketing offers that make the most sense for their electricity needs. By pairing insights gained from smart meter data with targeted marketing, utilities are able to drive program participation, using the smart grid as an asset for meeting demand management goals.
There are many other examples, as well. In the years since smart meters were first introduced, utilities have moved from "not yet knowing" to "what else can we do with this data?" in all areas of the utility enterprise.
Looking to the Future
The grid is becoming much more than a two-way connection between customer and utility. It is transforming into a dynamic, multi-dimensional relationship between customers, utilities and all of the energy resources on the grid, from the solar panels on rooftops to the electric vehicles on the roads and parked in garages. And as the smart grid begins to live up to its full potential, utilities can live up to theirs, transforming from commodity providers into market makers that connect customers to a broad spectrum of services.
Embracing the data revolution began with the smart meter. Smart meters and analytics have transformed not only the meter-to-cash process, but also critical distribution operations. And now, those processes are also moving to the cloud. In a survey of 100 North American utility executives conducted in 2016 by Zpryme, 89 percent of them indicated they would send meter data management to the cloud within the next three years.
Here's why the cloud is so alluring for managing next-generation technologies such as meter data management. With the rise in customer-owned distributed energy resources connected to the grid, a much smarter grid and the need for more advanced analytics, technologies for utilities have grown increasingly sophisticated and advanced. Data is continuing to grow exponentially, and utilities want to reduce spending on technology infrastructure while having the flexibility to keep pace with technology changes.
From the smart meter to the advanced digital utility, the electric utility industry has seen more transformation in the past decade than in its entire history, and we've only just begun.
About the author: Kate Rowland has worked as an industry strategist and writer for Oracle's Utilities Global Business Unit for five years. Prior to her work with Oracle, she was the editor-in-chief for Intelligent Utility magazine. She has worked as a writer, editor and strategist in the energy industry for a quarter century.