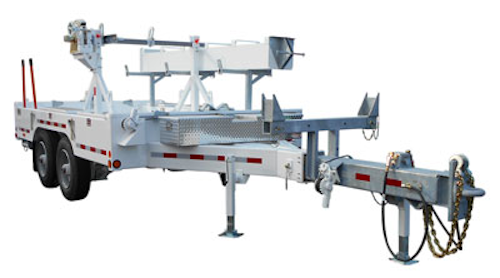 Original equipment manufacturers find full-service metal fabricators can fill a manufacturing gap, cut cost and expedite delivery.
By Del Williams
When original equipment manufacturers (OEMs) manufacture in-house, often there are gaps in their equipment and expertise that need to be filled and periods of peak demand that must be met to honor delivery commitments.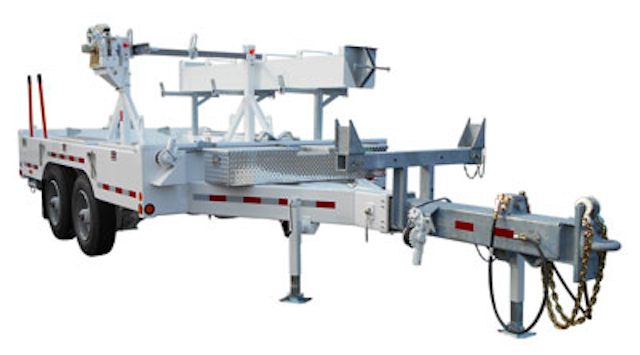 Equipment trailer manufacturer MGS eliminates the inefficiencies of cost, transport and lead times by outsourcing to full-service metal fabricator Summit Steel & Manufacturing.
Because of insufficient sales or season demand, investing in costly equipment, staffing and training is unjustified because outsourcing is an option. But using a patchwork of suppliers or sub-tiered suppliers to handle special or overflow production can inflate cost and delay delivery because of complex, dependent logistics and added layers of supplier markups.
Instead, a growing number of proactive OEMs are choosing to domestically outsource special or overflow production to full-service metal fabricators that can seamlessly provide needed services while greatly reducing cost and delivery times.
"We do much of our manufacturing in-house, but found that domestically outsourcing some services to a one-stop supplier saves us about 15 to 20 percent and cuts up to a week off delivery time," said Paul Gould, scheduling and materials manager at MGS Inc., a Denver, Pennsylvania based manufacturer of specialty equipment trailers for industries ranging from power and public utilities to military, OEM and trailer products.
According to Gould, one-stop, domestic outsourcing is much more efficient than outsourcing to multiple or sub-tiered vendors--all with separate lead times and profit markups, as well as processes and costs from receiving and inspection to documentation, billing and shipping.
While MGS has its own in-house fabrication, welding, preparation and paint, assembly, packaging and shipping capabilities, the company believes in strategic partnerships with critical suppliers.
"Where we don't have the equipment, training, or staff due to high cost or varying demand, we strategically outsource to a one-stop domestic partner," Gould said. "We could've spent over $500,000 on tubing laser, specialty and machining equipment. But our volume didn't justify it, and it could take years to become proficient at using it."
Gould was also reluctant to outsource to multiple, sub-tiered vendors, where there is more opportunity for mistakes or delays to cause further delays, leading to potential late delivery, finger pointing or quality issues.
Recognizing the need to optimize the OEM supply chain, some custom metal fabricators have gradually expanded their in-house capabilities and upgraded their facilities and equipment to essentially act as a full-service metal fabrication company.
"To be truly a one-stop metal component fabrication facility means delivering additional fabrication, finishing and assembly operations under one roof," said Gary Romig, founder and CEO of Summit Steel and Manufacturing, a metal component fabrication provider located in Reading, Pennsylvania. "There are many metal parts manufacturers that claim to have additional capabilities, but in reality they simply farm it out to others."
Romig gradually expanded his company's metal working capabilities through a series of strategic corporate acquisitions, over decades. Today, Summit Steel offers a full-range of services from 2D and 3D laser cutting, CNC turning/milling, Swiss machining, and centerless grinding/polishing to bending/forming, powder coating, robotic and manual welding, and assembly at its plant.
"Shipping products to multiple vendor locations delays delivery, raises markup/transport costs, as well as increases the risk of transport damage and quality problems, if not properly inspected at each step," Romig said. "This applies to metal part suppliers that purchase other companies or capabilities but do not bring them under one roof. This gives them a little more control but does not eliminate the inefficiencies of cost, transport and lead times moving products between different geographical locations."
Instead of working with layers of vendors, Gould chose to streamline MGS' supply chain by working with Summit Steel.
"Based on our sales cycle, Summit Steel seamlessly rounds out our services and helps with order overflow, particularly during peak seasonal demand," said Gould, who uses the full-service metal fabricator for tube laser cuts, notches and detail on all four sides of product; for burning heavy flat sheet; and occasionally for 2D and 3D laser cutting, CNC turning and milling, and machining services. "Receiving these services all under one roof streamlines our process and helps us hit our delivery deadlines and price points."
While MGS usually needs its parts turned around within two weeks, their full-service metal fabricator typically delivers the parts within one to one and one-half weeks, but is capable of faster delivery.
"On one public utilities job, we required specialty laser tubing cut with one day turnaround," Gould said. "Summit turned it around for us in one day, which enabled us to hit our delivery deadline."
According to Gould, avoiding the capital expense of purchasing more than $500,000 in specialty equipment, plus additional staff and training, has significantly added to MGS' bottom line. It has also helped to efficiently meet fluctuating and peak seasonal demands.
According to Gould, MGS further saves by working with a large metal fabrication company such as Summit Steel that can purchase raw materials at mill-direct pricing.
Smaller machine shops typically buy in small quantities from metal service centers that include a middleman mark-up. Larger metal fabricators, however, have the buying power to purchase large quantities direct from the mill. These savings are then passed along to the OEM.
For Gould, there is one additional competitive advantage to working with a one-stop shop--simplifying MGS' quality auditing.
"Having one point of contact at a full-service vendor means that there's one person overseeing the entire process," Gould said. "He or she takes responsibility instead of passing the buck to a sub-tiered vendor. Logistics and coordination are simplified. So you can make one call instead of several and get the answer, product and delivery you need."
About the author: Del Williams is a technical writer based in Torrance, California. For more information, call the company at 610-921-1119; fax 610-921-3251; email SummitSales@SummitSteelinc.com; or visit www.summitsteelinc.com.
More Utility Products Current Issue Articles
More Utility Products Archives Issue Articles