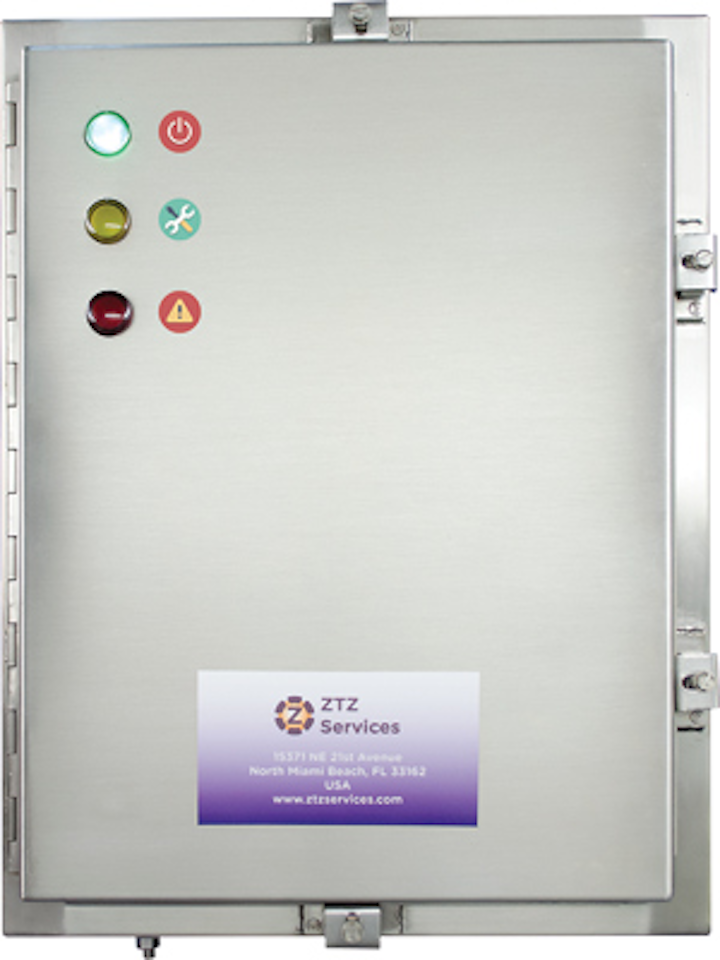 Protecting the Most Critical Part of a Utility's Most Vital Asset
By Alexander Ebbert
Electric utilities are under enormous pressure to produce power more efficiently and do it more reliably and safely to meet the needs of consumers and industry around the world. This pressure comes from customers, regulators and political leaders. The good news is that utilities have access to more information about their systems' operation than ever before.
Smart utilities can make smart choices that can increase efficiency and extend the life of equipment investments and maintenance. A huge added benefit is increased safety in operation. However, the extent to which each utility chooses to be informed of and, just as importantly, what they do with that information make a big impact on how they serve customers and other stakeholders.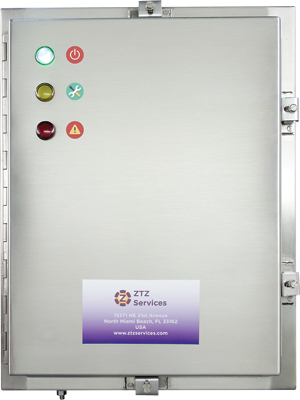 ABM-1000 installed in a stainless-steel cabinet.
Online equipment monitoring has seen a recent surge in popularity due to the many benefits it offers suppliers. Vulnerable equipment like transformers can now be analyzed and deteriorations detected before irreparable failures occur.
Bushing failures are one example of a very common cause of catastrophic transformer failures. Online monitoring allows engineers and asset managers to detect incipient deterioration of bushing condensers before damage progresses to a dangerous level where these failures occur.
Failures of bushings can occur on almost any power transformer at any time. Generator step-up transformers (GSUs) are an example of equipment that is at an even higher risk. Utilities that use online bushing monitoring not only significantly reduce safety and reliability risks but also decrease operation and maintenance (O&M) costs and can carry a lower stock of spare bushings.
These benefits add up quickly and make the economics of online monitoring extremely attractive. Several technical studies conducted by global organizations agree that there are significant advantages.
As with most products, not all monitors are created equally. The hardware and digital algorithms used by manufacturers can vary a great deal. With years of experience under their belts, early pioneers of the technology tend to have more operational data and more accurate offerings. Companies like ZTZ were there at the beginning and continue to develop leading technology today.
Some early bushing defects cannot be detected with only offline or online power factor (PF) measurement; however, they are detectable with the addition of a partial discharge (PD) monitor. Although some types of PD may not present a problem, others can develop into surface tracking or insulation failure, which can lead to bushing or transformer failure. ZTZ Services provides an offering with the ability to measure both PF and PD. Detecting these changes adds to the predictability and accurate detection of defective insulation in high-stress areas, movement of energized parts, or design errors where low-level discharges occur.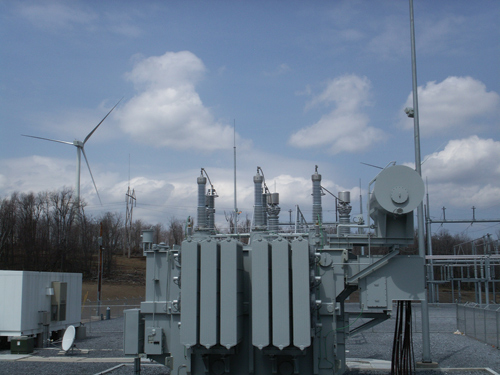 Transformer with ABM-1000 installed in wind farm application.
One of the largest renewable energy companies has used ZTZ's bushing monitor device and was a partner in pioneering its application. It found that sites with GSU transformers were at high risk for outage. This outage could be caused by a $15,000 bushing that could potentially damage or destroy a million-dollar-plus transformer, resulting in an outage cost of $150,000 per hour at some sites. This makes monitoring bushings not only logical but critical.
Users have also done due diligence and blind testing on the ZTZ monitor to compare it in operation as an experiment. They found that the ZTZ product out-performed some of the biggest names in the electrical equipment industry, making it an easy choice and one that helps their businesses in quantifiable terms.
As a standard unit, the ABM-1000 simultaneously acquires up to six bushing inputs and calculates bushing power factor from each of them using sophisticated algorithms. The PD activity in the bushings is monitored in parallel with the power factor calculations.
The ABM has the option to add detection of Geomagnetic Induced Current (GIC) degradation. GIC is an interesting phenomenon caused by solar storms and possible electromagnetic pulse (EMP) attacks. This sophisticated addition can be easily added at any time once the ABM is installed. Many utilities with transformers in the northern United States and locations with long transmission line runs and/or stations near bodies of saltwater are great candidates for adding this option.
The ABM-1000 system utilizes the same test tap sensors for the measurement of the leakage current and partial discharge. It can also be used to monitor extra high voltage (EHV) current transformers (CTs), high voltage oil-filled cables and other equipment with a condenser and test tap port.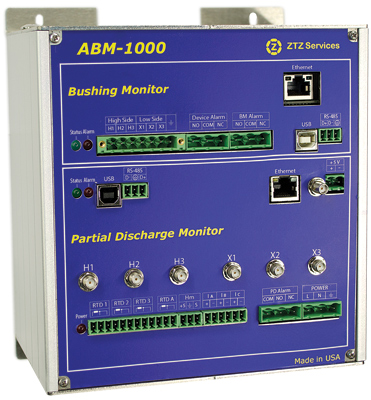 As a standard unit, the ABM-1000 simultaneously acquires up to six bushing inputs and calculates bushing power factor from each of them using sophisticated algorithms.
The power factor monitoring system employs several smart algorithms that support calculations of multiple data sets simultaneously. Existing substation configuration allows the following algorithms to be implemented:
• Adjacent phase algorithm shows relative PF.
• Proprietary high to low algorithms allow additional adjacent phase data set evaluation.
• Reference and comparison algorithms show real power factor.
• The sum of three current algorithms is implemented as a supplement to the main algorithms to further advance the usefulness of the received data.
Employing multiple data points increases the efficiency of the ABM-1000. It also has extra inputs for monitoring other transformer parameters like load currents (3 inputs), transformer temperature (3 inputs), and ambient temperature as well as humidity.
Daniel Berler, president of Miami-based ZTZ Services, said, "Transformer failures at any rating cause major problems. Generally, the larger the transformer, the larger the problem. Our monitoring technology is necessary and makes assets safer and more reliable." UP
The Author: Alexander Ebbert is vice president of ZTZ Services International. He has been in the power systems industry for the last 14 years. Prior to joining ZTZ Services, he designed monitoring equipment. Ebbert is dedicated to improving the efficiency and effectiveness of monitoring equipment for transformers and other power systems equipment.