EDITOR's Letter: '2017 Products of the Year' and More
The January issue of Utility Products features our "2017 Products of the Year," which highlights product announcements that received the most response in 2017.
Jan 1st, 2018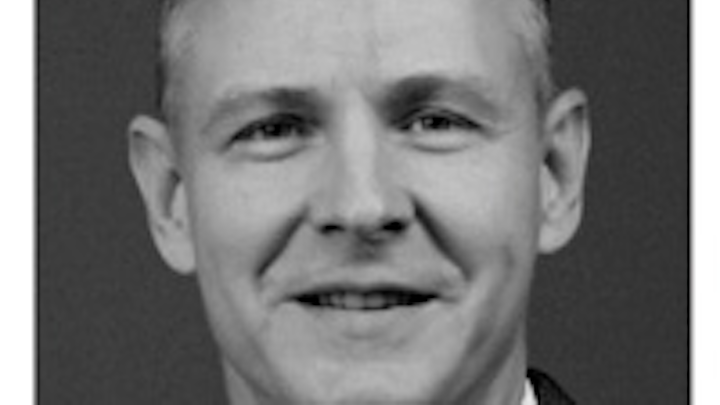 The January issue of Utility Products features our "2017 Products of the Year," which highlights product announcements that received the most response in 2017. All products featured in the magazine are relevant, and this section presents a variety of product spotlights: compression cable pulling heads, remote switch actuator, wildlife mitigation products, helicopter blocks, voltage detector, construction equipment, splice reducers, gas leak detectors, all-terrain tree trimmer, insulation tester, bending and threading workstation, and more.
This issue also brings you a great lineup of product focus articles. Clayton Costello's article, "Eight Factors Construction Contractors Need to Consider When Buying a Mobile Generator," addresses the importance of selecting the right machine for a particular job site's needs. There is much to consider, and the mobile generator you choose must be able to dependably provide the power needed at the site. In addition, job site applications vary widely, requiring that mobile generator selection be taken on a case-by-case basis.
And "Partnership Produces Rapid Overhead Deployment Trailer" discusses how two companies, ComEd and Sauber Mfg. Co., designed and built the patent pending Rapid Overhead Deployment Trailer to reduce restoration times from broken pole outages and speed planned work. The unit also can assist repair-in-place crews, substation temporary by-pass operations, and situations where line trucks are limited or unavailable.
George Brendahl's article, "NERC Compliant Battery Backup Systems Help Maintain Grid Reliability," reviews how indoor and outdoor battery backup systems are among the technologies being used for energy storage to increase grid resiliency. "Battery backup systems can provide utilities with an additional set of options that enhance the reliability of electrical service," Brendahl reports.
Another great product focus article, "Leading the Way in Wildlife Outage Data Reporting," discusses how Cantega Technologies improves power systems reliability by mitigating wildlife caused outages. And at DistribuTECH, the company will preview its new services and technology platform—the Cantega Reliability Platform, a web-based system that manages key data for Cantega customers. This will allow customers to access data that will improve decision making on deploying wildlife mitigation products and services.
"Machine Learning: The New Intelligence in Utility Operations" presents the importance of artificial intelligence and machine learning, and how machine learning analytics are transforming the way utilities operate and optimize their networks. The article discusses several ways machine learning can change the way you protect your assets: anomaly detection, asset failure prediction, and workforce optimization.
Alexander Apostolov's article, "Testing in the Digital Substation," considers how IEC 61850-based systems lead to more efficient substations. "The wide-spread implementation of IEC-61850-based substation protection and the increased interest in digital substations (based on the sampled values interface with the substation process) provides an opportunity to develop and implement protection, automation and control systems that can be tested remotely," Apostolov says.
"An Experts Guide to Becoming a Digital Utility," by Danny Petrecca, reviews how utilities (and most other industries) are undergoing a transformation as they are pushed to change the way they operate. "As changes happen faster, the utilities that choose to evolve their processes to achieve a complete business transformation will be the ones that are successful," Petrecca reports.
John Tabor, Associate Editor