Transmission & Distribution
Aug 9th, 2012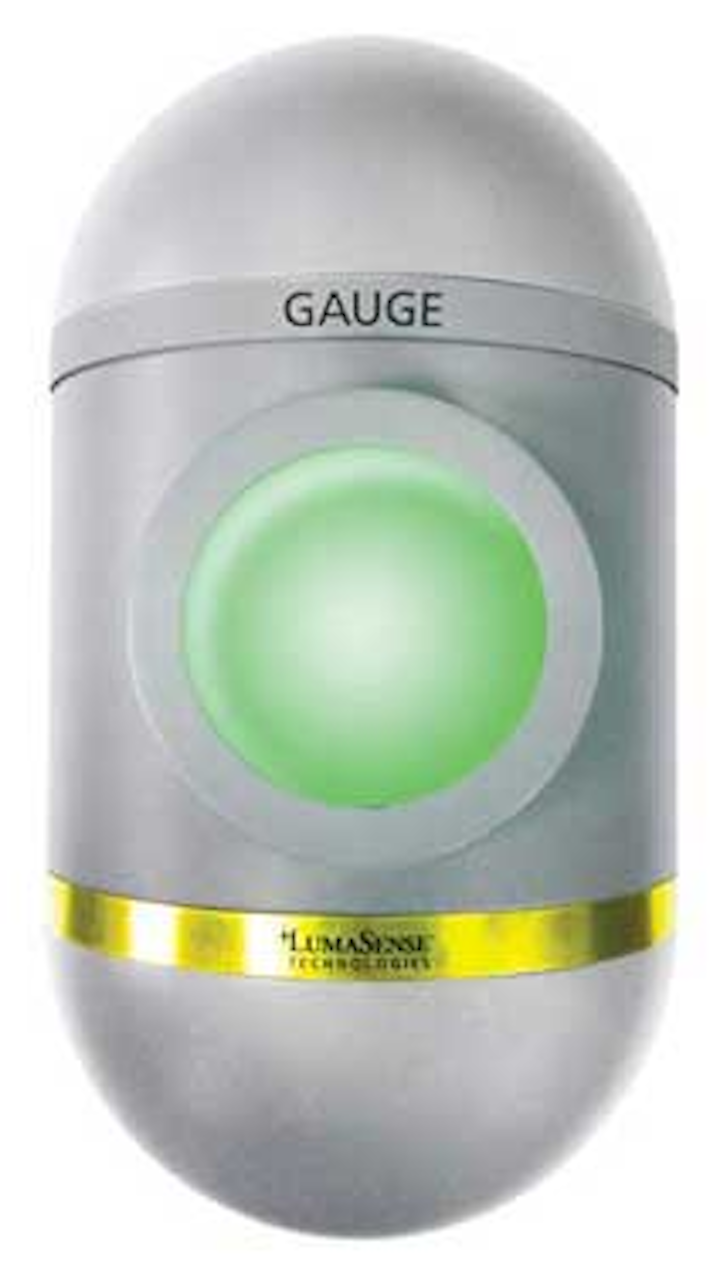 SmartDGA is New Category of Dissolved-gas Analysis Monitors
LumaSense Technologies Inc. has introduced a new category of dissolved-gas analysis (DGA) monitors that allow electric utilities to more effectively reduce outages caused by faulty load tap changers (LTCs) and transformers. At a cost significantly less expensive than comparable DGA monitors and a hardware design that drastically cuts installation time, the LumaSense SmartDGA platform can help utilities achieve widespread condition monitoring across generation, transmission and distribution assets.
Currently, less than 5 percent of transformers have condition-based online DGA monitoring systems, it's reported, and approximately 30 percent of all transformer failures in the US are related to faulty LTCs. Widespread condition monitoring was unattainable using traditional technologies, largely because of high costs and excessive installation time. While other systems take days to install, a SmartDGA monitor can be installed in only hours. In addition, SmartDGA monitors cost up to 50 percent less than other monitors. The first monitor in the new line, the SmartDGA Gauge, will be the industry's first dedicated online gas monitor for LTCs, it's reported.

LumaSense Technologies Inc.
CIRCLE 147 ON READER SERVICE CARD
---
Connector Saver with Stainless Steel Coupling Nut Reduces Testing Expense
RF Industries' 7-16 DIN connectors are large format, 50-ohm interfaces designed for high-power wireless telecommunications applications such as antennas, base stations and satellite communications.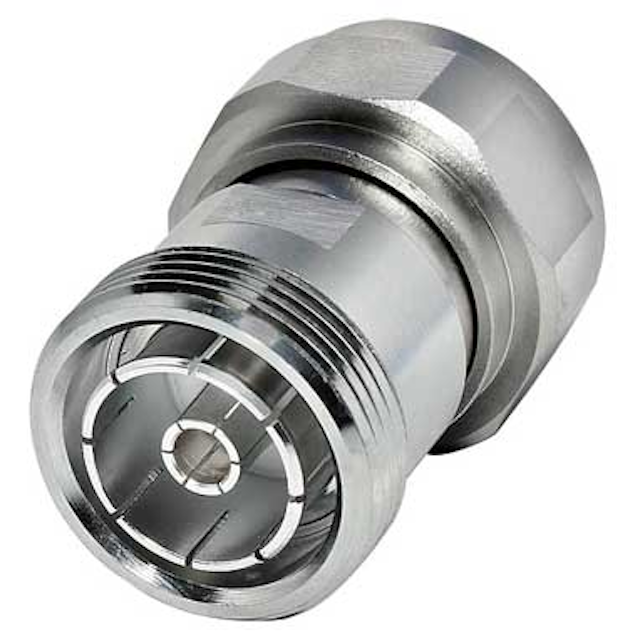 Test ports are subject to minimal wear each time the connector interface is coupled and de-coupled. Contact pins and dielectrics can be damaged if connectors are misaligned during coupling. It is more cost effective to introduce a connector saver adapter as the adapter mated directly to the test port adapter. One mating cycle on the test port to 500 or more on the connector saver increases the testing life of the test port. Any misaligned matings will damage the connector saver, not the test port interface.
The P2RFD-1660-SS low loss, low voltage standing wave ratio (VSWR) precision adapter performs this function when testing 7-16 DIN connectors and assemblies. After carefully installing the P2RFA-1660-SS on the test port, hundreds of tests, even passive intermodulation (PIM) testing-requiring greater torque per test to ensure proper ground-can be performed before wear requires replacement. The P2RFD-1660-SS adapter is machined to exacting specifications with a white bronze plated body and stainless steel coupling nut for tarnish-free service.

RF Industries
CIRCLE 148 ON READER SERVICE CARD
---
Elastimold Recloser
The Elastimold Recloser from Thomas & Betts incorporates these benefits: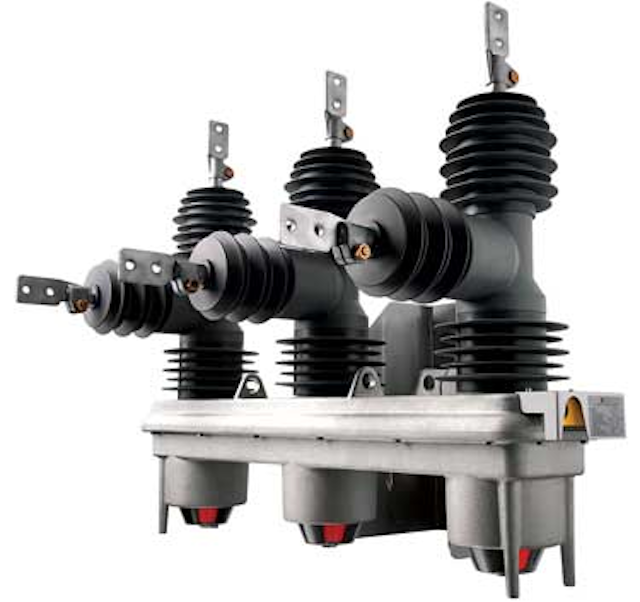 • Light weight-the Elastimold Recloser features simple and compact design, with less than one half the components of typical reclosers, and lightweight silicon polymer insulation reduces weight per unit by more than one third;
• Greater versatility-modular design facilitates the integration of additional sensing devices, eliminating the guesswork in long-term planning for utilities; and
• Intelligent design-integral current transformer and load-side voltage sensors are included and fully compatible with Schweitzer Engineering Laboratories (SEL) controls.
Available in one- or three-phase configurations, the Elastimold Recloser includes an integrated pole-mounting bracket and a 360-degree open/closed position indicator.

Thomas & Betts
CIRCLE 149 ON READER SERVICE CARD
---
OptiFlex Hybrid Cabling Solutions for Wireless Carriers
Cables Unlimited, a division of RF Industries, offers flexible solutions. Custom, application specific OptiFlex hybrid cabling solutions are for wireless carriers updating their networks to 4G technologies, WiMAX, Long-Term Evolution (LTE), etc. because they deliver optimal low-loss performance with less cost than standard tower configurations. Time and money are saved in several ways: fewer tower runs, deployment lengths up to 550 feet with less than 10 percent voltage drop (based on radio power up to 950 watts), reduced or eliminated tower hardware, eliminated grounding cables, shipping and deployment cost savings because of lower weight, and more efficient site installations. Cables arrive pre-terminated with appropriate breakouts, weatherized and ready to plug and play with standard tools and basic fiber and power testers.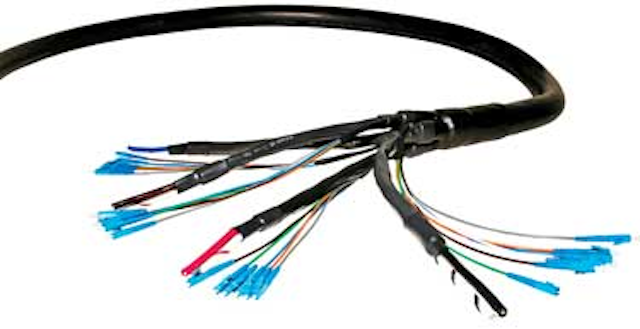 All OptiFlex hybrid cables are produced to your specifications combining coax, multiple fiber, Ethernet and power cable bundles within a rugged ultraviolet (UV), heat and moisture resistant polyvinyl chloride (PVC) outer jacket that can withstand harsh weather conditions or direct burial. These custom cables are weatherized from end to breakouts, ensuring optimal performance in environments up to 167F, wet or dry.

RF Industries
CIRCLE 150 ON READER SERVICE CARD
---
Hi-Tech Trans-Guard EXT Current-Limiting Backup Fuses
Hi-Tech Trans-Guard EXT Current-Limiting Backup Fuses from Thomas & Betts-cited to offer the smallest size in the industry-interrupt high-fault currents and limit the amount of energy let-through to the source of the fault to a value well below the typical withstand capacity of the equipment.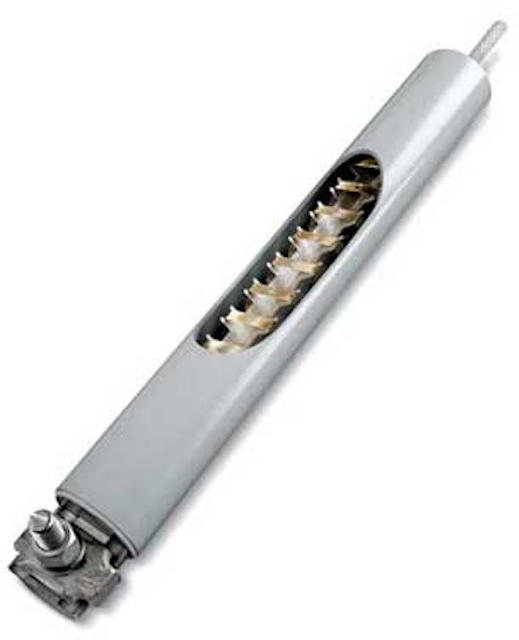 Applied in series with a cutout expulsion fuse for interrupting low- to mid-level currents, these fuses significantly reduce energy let-through during a fault, while still allowing enough let-through current to melt and drop open the coordinated cutout fuse, making it easy to visually identify where the fault occurred.

Thomas & Betts
CIRCLE 151 ON READER SERVICE CARD