Alternative Means
Alternative power sources are gaining speed despite the hurdles.
May 1st, 2012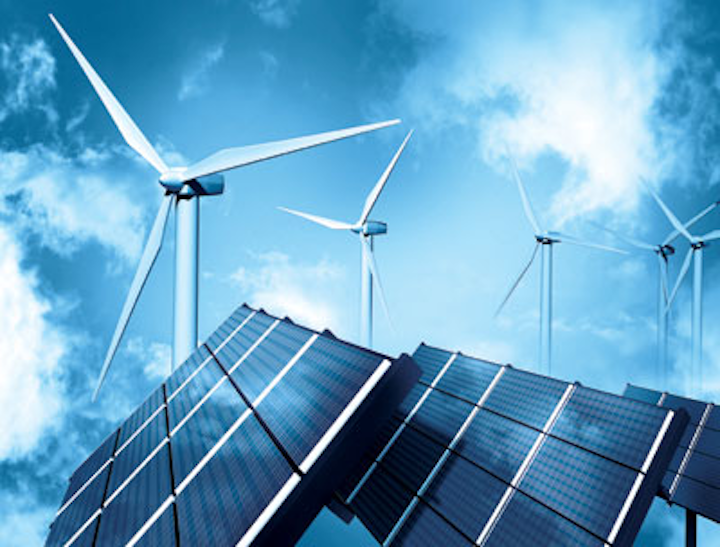 Alternative power sources are gaining speed despite the hurdles.
By Paul Hull
Throughout history, new ideas for improving people's lives have faced challenges-from people who don't understand new technologies and from those whose current profits could be assailed by better technologies. Think of the beginnings for coal, railroads, electricity, television, computers and telephones. "Inventions of the devil" was a common comment from the ignorant. People still use that phrase to place preventive walls against ideas and products perceived as threatening. When we discuss alternative power sources for commercial and residential customers, we must accept that there will be those who oppose each and every movement forward. On the opposite side and equally as dangerous are those who are willing to cash in on anything.
Vital to the adoption and construction of new power sources is that the people who adopt, approve, install and equip them should know what they are doing. A large amount of expertise, much of it new, is required. I came across this in a conversation with an "energy expert" about the role of inverters in solar power. He said they soak up power and add to the normal requirements of, say, a household. They don't. They do almost the opposite of that. A grid-tied inverter converts the direct current generated by the solar module into grid-acceptable alternating current. The self-proclaimed energy expert was not an expert in this new field, just a person experienced in an old field who wouldn't tolerate any change in his complacent job because of some new technology. It reminds me of those who said computers could never do this or that, or tell you that wireless communications were old-fashioned by the end of World War II.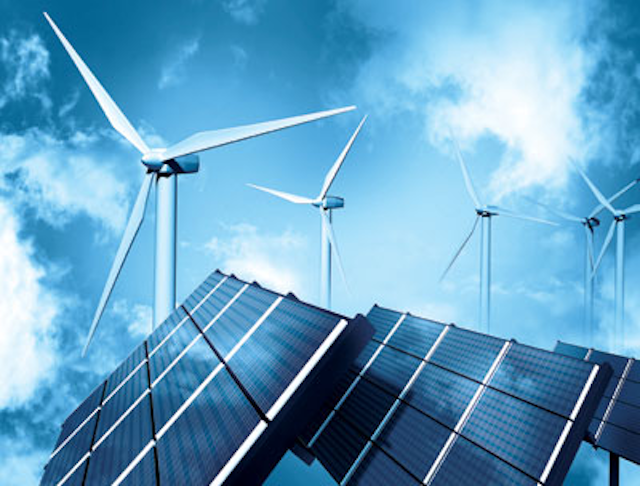 Growing Industries and Employment
Apart from these frequent challenges to alternative power sources and construction, some of the gained momentum has been enabled by the Production Tax Credit (PTC). For wind energy, that credit expires at the end of 2012, but, having seen the successes of wind energy installations, senators of both major parties are introducing legislation to extend the PTC.
"I want to applaud Senators Grassley, Udall, Brown, Harkin, Heller, Wyden and Bennet for introducing this important piece of legislation," said Denise Bode, American Wind Energy Association's chief executive. "The support of these Senate leaders, along side the overwhelmingly strong and bipartisan support the PTC extension has received in the House, clearly shows that wind energy is one of the few items of consensus in an otherwise difficult political climate."
Alternative energies such as solar and wind power are not remote, isolated ideas promulgated by unrealistic people who think their niches should be huge. Wind power currently supports some 75,000 American jobs, and that could more than triple in the near future. That is one reason, apart from its obvious energy benefits, why the proponents of wind power insist on the importance of its role in our future energy picture. Should the wind power PTC expire at the end of this year, some 35,000 jobs will be eliminated. Able Manufacturing, located in Joplin, Mo., had no employees in 2008 and now has 25-with another 10 expected to be added soon. This company manufactures composite parts for wind turbine nacelles and blades, and has doubled its wind energy supply chain since 2008. The possibility of no PTC has already affected orders.
"We have orders through about August," said Able Manufacturing's CEO, Jim Schwarz. "But the orders for September and October are near zero, or none."
Across the country in Kittitas County, Wash., Eric Melbardis, operations manager at EDP Renewables' wind power facility, said: "Our company has projects on the shelf now that we would love to develop, but, because of the uncertainty of the PTC, we're not sure that it's viable right now."
The solar power industry has suffered from reports of imperfect equipment and incompetent companies trying to cash in on what looked like easy pickings, but the real industry has advanced steadily, not only in the available equipment but in the benefits it has brought to many people. Construction has started in Yuma County, near Dateland, Ariz., for the 290 MW Agua Caliente solar project-the world's largest operational photovoltaic (PV) plant. Built by First Solar Inc., Agua Caliente will generate enough clean solar energy to serve some 100,000 average homes per year when fully operational. In addition to First Solar's advanced thin film PV modules, the 2,400-acre plant will feature more than 400 SMA Sunny Central 720 CP inverters.
In continuous operation, the SMA Sunny Central CP inverter series can feed 720 kVA to the grid at ambient temperatures to 77F, 110 percent rated nominal power, resulting in increased power production. These inverters are for use in large, open-field PV power plants such as Agua Caliente. NRG Energy acquired Agua Caliente in August 2011. First Solar will continue to build, operate and maintain the project. Power generated by the installation will be sold to the Pacific Gas and Electric Co.
Progress Needs Preparation
Training to include product knowledge and operational best practices is as important in alternative power projects as it is in any other industrial or commercial project. Since 2008, ONTILITY has held solar installer classes for business owners, contractors and individuals in Louisiana and Texas. Nearly 3,000 electricians, engineers, contractors, entrepreneurs, displaced workers, career changers and unemployed young people have benefited. In a related area, ONTILITY also operates a solar product distribution warehouse, with multi-million dollar inventory from more than 100 carefully selected manufacturers. In addition to training and distribution, ONTILITY has a range of partner support services, including engineering and design consulting, proposal support, marketing and sales programs, technological solutions, financial support and due diligence, lease programs and project consulting. You can see that this is not a cottage industry or home garage operation. It's the strong beginnings of a wanted and successful industry.
When Smith & Associates, a global electronics company based in Houston, recognized the problem of resource scarcity and the growing concern for the environment, company executives decided they wanted the firm to be the first in its industry to provide service in an environmentally sustainable and responsible way. They realized that to affect real change within the organization and to have a significant impact, the company needed to address not only the energy needs of its building and operations, but also its environmental and sustainability practices. Smith & Associates, therefore, set out to integrate environmental sustainability into its business operations and culture-to become part of the environmental and energy solution.
To begin the process, Smith & Associates partnered with ONTILITY-a renewable energy and energy efficiency Engineering, Procurement and Construction (EPC) consulting, solar distribution and training company-to create a roadmap for sustainability. The project began with the creation of an employee-driven sustainability group and the commitment to embark on the greening of the company's headquarters, a 60,000-square-foot, 1980s building in northwest Houston. During early discussions, the desire to install solar PV and solar thermal systems was clear. Everyone was aware, however, that without energy efficiency improvements, renewable energy measures would be disappointing. So, the project began with a comprehensive Building Performance Institute (BPI) energy audit to set baselines for efficiency and energy use. ONTILITY then helped Smith & Associates set sustainability goals and develop an implementation plan.
Step one was to make energy efficiency improvements to the 30-year-old building. Because heating, ventilation and air conditioning (HVAC) systems consume large amounts of energy and are significant contributors to greenhouse gas (GHG) emissions, the existing compressed gas HVAC system was a major target for improvement. It was replaced with air-cooled chiller towers, exterior water pumps and chilled water air handling units. The new HVAC system, which greatly reduces overall energy use and GHG emissions, includes advanced energy management software that enables control of all facets of the HVAC system (air flow, temperature, scheduling, etc.) as well as energy consumption monitoring. The audit also showed significant energy savings were possible by replacing the existing black asphalt roof with a white thermoplastic olefin (TPO) poly membrane cool-roof system to reflect heat and cut air conditioning loads. Additional insulation as part of the roof system reduces ac and heating demand. More efficient interior lighting, light emitting diode (LED) parking lot lights and metal halide exterior building lights were installed with advanced timers and motion sensor controls to reduce unnecessary lighting use.
As these improvements and upgrades began, ONTILITY and its solar integration partner, Solar Community, started planning the solar energy systems. In addition to its primary power production goals, a secondary function for the PV system at Smith & Associates is to serve as a technology demonstration project. Rather than installing a single system comprised of a single module type, brand and size, Smith & Associates executives, in collaboration with ONTILITY designers, chose to install four separate PV systems representing both proven and emerging technologies. The four systems, with a combined capacity of 138 kW, consist of:
• 30 kW of Lumeta Power Ply PV modules,
• 25 kW of SoloPower thin film modules,
• 36 kW of Schuco PV modules mounted on Cooper Arista racking, and
• 47 kW of Sanyo 195W bifacial modules mounted on a custom-built covered parking structure designed by ONTILITY. This facility also includes six GE electric vehicle-charging stations.
To handle the dc to ac conversion, the four systems feed two, three-phase, 12 kW Fronius IG Plus inverters; two, three-phase Advanced Energy 30 kW inverters; and one, three-phase Advanced Energy 50 kW inverter. To maximize solar power production and handle excess power, Smith & Associates participates in the Renewable Rewards Buy-Back Program from Green Mountain Energy. This set of PV systems would not serve all of its intended purposes without real-time production monitoring, a function provided with the installation of monitoring equipment from DECK.
The solar energy installation also includes a Schuco solar thermal system, which features three commercial solar thermal collectors and produces 115 gallons of 140 degree water daily. This system provides the majority of hot water needs for the building, and, according to the Solar Rating & Certification Corp., will save 3,029 kWh annually. Many commercial buildings might benefit from larger systems; the low hot water requirements of this one allowed for the installation of a smaller system.
With design drawings completed and stamped, permits pulled and the equipment ordered, it was time to assemble the Solar Community installation crew. The project was managed by Janet Hughes, lead solar consultant for ONTILITY, with day-to-day project management and on-sight supervision by Solar Community. Hughes, a pioneer in solar training and workforce development, saw this project as an opportunity to further promote the three-part ONTILITY model.
"ONTILITY was built with training and support services at the core of our business model," Hughes said. "The Smith & Associates project is a strong demonstration of this. ONTILITY designed, supplied equipment and managed the project. We then hired one of our dealer contractors to run the install, and they allowed trainees from our classes to get on-site experience on the project. It is a perfect example of growing a solar workforce."
More Utility Products Current Issue Articles
More Utility Products Archives Issue Articles