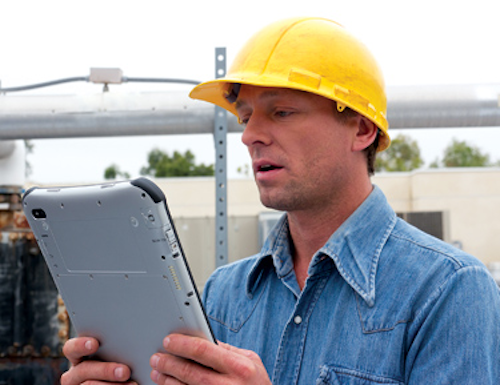 By Tom O'Connor
Over the past several years, companies have seen the impact of iPads and other similar tablets in mobile computing. Forrester Research has predicted tablet sales will eclipse laptop sales in 2015 by five million units. These devices have changed the way people interact with mobile technology and what they expect of it at home and at work. The applications movement to the cloud, as well as touch-friendly features, allows for less horsepower and the ability to move away from the full keyboard often found in traditional laptops. The challenge associated with this trend, however, is most tablet technology is focused on consumers, and deploying a consumer-grade device within an enterprise comes at a cost-especially in the utilities industry.
Information technology (IT) departments are having difficulties with the consumer-grade technology because the devices are prone to failure in the field, data security issues and generally lack features needed in enterprise environments. Because of these challenges, utility industry IT departments need a tablet-with the durability to survive the spills, drops, rain and dust often found in their environment-that combines mobility and usability. In addition, a device with a daylight readable screen and embedded security at the hardware and software levels are a must. One solution, Panasonic's Toughpad A1, incorporates lightweight form factor with real-world reliability and enterprise-ready security.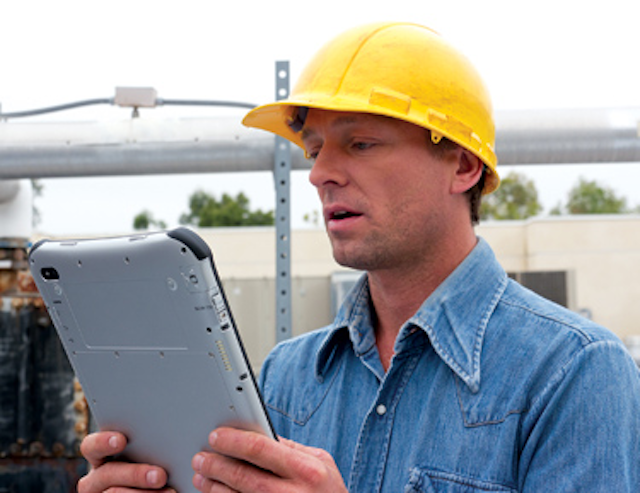 Rugged features in a mobile computer are key to a successful deployment, regardless of the type of mobile computer a company deploys-from laptop to tablet. Because utility crews are often found in hostile environments-such as inclement weather, extreme temperatures and vibrating vehicle cabs-they need to be equipped with a device that provides real-world durability. A shock-mounted hard drive and magnesium alloy casing will protect the device from falls or drops. In addition, an IP65 rating with fully sealed ports assures protection against dust, water or any object it might come into contact with.
Because utility crews are often found outdoors-from electrical technicians accessing customer meters to telecom workers repairing and installing equipment-an additional tablet value is a daylight viewable screen. The glossy screen associated with consumer-grade tablets makes using the device outdoors nearly impossible. Also, with a crew's remote worksites, a battery life lasting full-shift is important. Another consideration for tablet deployment is a replaceable battery. With most consumer devices, a replaceable battery is non-existent-forcing companies to purchase a new device if the battery should fail.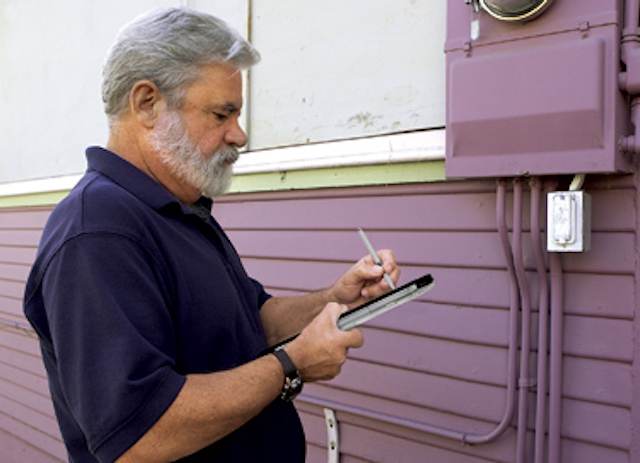 Hardware, however, is only half the tablet equation. With the constant transmission of meter data and customer-sensitive information kept on a device, security embedded at the hardware and software level is vital-something not typically found in consumer tablets. To protect information from unauthorized access, support for features including software encryption, enhanced Virtual Private Network (VPN), dual factor authentication and mobile device management is needed. Analyst firm IDC reiterates this point in the "Predictions 2012: Utilities" report, stating that the increase in utility IT spending will grow in the next four years, partially driven by privacy and security concerns.
Even though utility market IT spending is expected to grow slightly in the near future, the hardware sticker price continues to be a concern. Much of the cost, however, comes from factors that occur after the initial purchase price. For this reason, it is critical that IT departments understand total cost of ownership (TCO) and the return on investment (ROI) that particular devices can provide.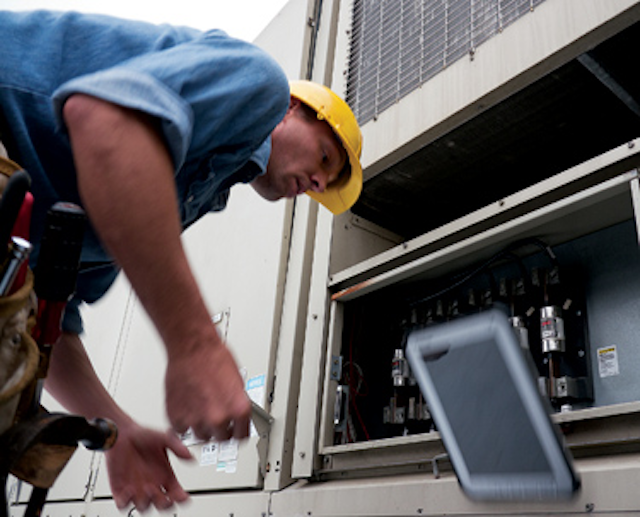 Consumer tablets have made their way into the enterprise market, particularly via employee interest in the lighter weight and slim style associated with this form factor. Workforces among utilities, telecommunications and electrical industries can benefit from this, allowing employees to take devices where they need to go.
From the ever-changing utilities and telecommunications market, it is no secret that the involved technology is expected to keep up. The consumer-grade media tablets flooding the market, however, are not able to do this. There are many tablet choices available, but only a few offer the durability and security features enterprises need to maximize their investments. Taking the time to make the right investment will pay off in the long run.
---
About the author: Tom O'Connor is a senior national business development manager for Panasonic Solutions Company's enterprise sales team. He supports the sales team's efforts to provide customized mobile computing solutions that meet enterprise organizations' diverse requirements.
More Utility Products Current Issue Articles
More Utility Products Archives Issue Articles