By Brian Anderson
Cellular machine-to-machine (M2M) communication is generating interest and for good reason: The ability to remotely monitor and control devices and equipment offers the potential to transform every industry. In addition, the ability to monitor equipment anywhere, regardless of the existence of landline connectivity, simplifies deployments and drastically reduces implementation costs. With assets spread over wide geographic and often remote locations, one area ready to benefit from cellular M2M technology is the energy sector.
The Lower Colorado River Authority (LCRA), for example, is a state agency in central Texas that provides wholesale water and energy to cooperatives and communities. LCRA wanted to deploy a wholly automated remote monitoring solution to read bulk water meter distribution points and eliminate manual data collection. LCRA covers an expansive area, therefore the only viable option was to leverage a cellular data solution with broad enough coverage to match its water distribution network. The selection of cellular as the communications technology was the first significant decision LCRA had to make. When deploying a sophisticated remote monitoring and control system, there are many issues that need to be considered. Making a series of decisions correctly was crucial to ensure the application and management platform selected met all the authority's goals.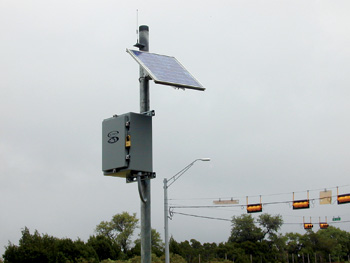 In addition to meeting the basic requirements for supporting M2M applications, what should energy companies look for in a wireless M2M application and management platform? To ensure a system is effective, and easy to deploy and operate, the cellular device and platform should meet the following criteria:
• The solution should be carrier-agnostic. Despite the remote locations where energy companies operate gas and oil pipelines, electric substations, transmission and distribution power lines, and renewable energy assets, it's usually possible to select a single mobile network operator partner that can provide good coverage at most sites. No matter how big and effective the network, however, there will be locations where a different network operator can provide better coverage. To give energy companies the flexibility to connect their assets in the best manner possible, the selected M2M device manufacturer must be able to provide certified equipment across multiple carriers and cellular technologies. In addition, the device and subscription management systems should be carrier and technology agnostic to ensure information technology (IT) teams can leverage one management platform for the entire deployment.
• It should provide advanced wireless device management capabilities beyond simply pushing out firmware or configuration changes. Energy companies should choose platforms that can provide granular information about device health and status to allow them to quickly diagnose issues. If a device has lost wireless signal strength, for example, the IT manager needs to know if it is an issue with the device or the cellular network. The M2M platform should provide the necessary information to debug those issues and effectively communicate with the network operator about any problems.
• The selected M2M gateways should include advanced tools to manage and monitor connected assets. The device's embedded software and the remote management user interface should include a wide array of configuration parameters, as well as embedded industrial and security protocols to simplify integration with legacy equipment and ensure a secure connection.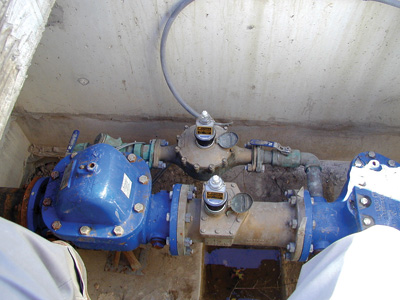 • To avoid the need for extensive and expensive custom software development and integration, the M2M platform should make it as easy as possible to connect with deployed field assets. Developers should be able to easily capture control parameters and command systems for any connected asset using standard programming languages. In addition, they should be able to easily access exposed application programming interfaces (APIs) to incorporate features and functions into the control system.
• The platform and the device should provide comprehensive development tools. The most functional M2M platforms include application simulation tools that provide developers with detailed information about a planned function before anyone uses the application, allowing users to make smarter business decisions. As one example, the solution should be able to provide accurate predictions of cost differences between collecting status updates on all pumps every 20 minutes vs. once per day. With an application development environment on the device, the intelligent decision making also can be moved. Specific industry intelligence that once only existed in a remote terminal unit (RTU), for example, can now be programmed into an intelligent gateway. This type of capability enables the omission of a second piece of equipment, lowering the cost and complexity of the solution.
• The M2M platform must be designed to support large-scale, industrial environments under less than ideal conditions. An industrial-strength M2M platform will be fully redundant, highly reliable and able to quickly recover from faults. It will also be highly secure to protect system assets and data, and meet regulations governing critical infrastructure communications. And, the solution will be scalable enough to accommodate large regional and national deployments without adding management complexity.
• The cellular gateway also needs to be designed and tested to operate in the most extreme conditions, including very high and low temperatures, as well as hazardous environments. Devices should have military standard (MIL-STD) rating, Internet Protocol (IP) ratings and be Class I, Div. 2 certified for use in hazardous environments.
• Finally, the M2M platform should be comprehensive. It should include leased infrastructure, cloud software, and every other component necessary to build and operate an M2M communications platform-rather than forcing the company to work with multiple vendors and assemble the solution.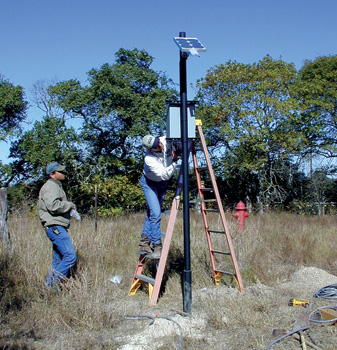 M2M platforms offer energy companies many benefits and a quick return on investment (ROI) when successfully deployed. In LCRA's case, the purpose of the meter automation project was twofold: accurate measurement of water quantities delivered to each customer and real-time monitoring of water flow to identify potential issues before any incidents occur.
LCRA chose a Sierra Wireless AirLink wireless gateway for its pilot program and discovered that one of the biggest advantages was that it didn't require the replacement of legacy equipment; the AirLink cellular devices integrated well with LCRA's existing monitoring equipment, saving time and money. In effect, LCRA was able to achieve uninterrupted access to critical water level and usage data while increasing its field workers' safety. And, it provided more accurate billing data that improved customer satisfaction.
LCRA is one example of how M2M solutions are advancing services in the energy section; there are many others. The energy sector encompasses several businesses and applications, including energy transmission and distribution, renewable (solar, wind and hydro) generation, oil and gas extraction, and pipeline and storage management.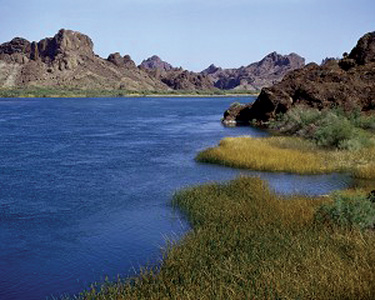 These businesses usually operate a broad range of equipment, often located in remote, hard-to-reach locations. Renewable energy companies, for example, may be responsible for thousands of windmills or farms of solar panels and their associated control equipment. Electricity suppliers maintain transmission and distribution grids that can span hundreds of miles. Oil and gas companies can maintain remote drilling equipment, pumps, valves on pipelines and more.
For the most part, this equipment operates 24 hours a day, largely autonomously. M2M management and application platforms offer energy companies a centralized means to effectively monitor or control their remote assets. Given the benefits of implementing a successful platform and the growth of M2M deployments worldwide, it's clear that energy companies will continue to embrace the technology and lend to a continued evolution of solutions that encompass best practices for this market sector.
---
About the author: Brian Anderson is the vice president of solutions and services at Sierra Wireless. Anderson is responsible for product management and product marketing for the AirLink and AirVantage hardware and software solutions for developing, deploying and operating M2M and connected product applications.
More Utility Products Current Issue Articles
More Utility Products Archives Issue Articles