Empowering the Telecommunications Industry With Intelligent Power Protection
Today's electronics are pervasive with the majority of equipment being deployed with insufficient protection, resulting in damage from power grid disturbances that are frequent and destructive.
Sep 1st, 2012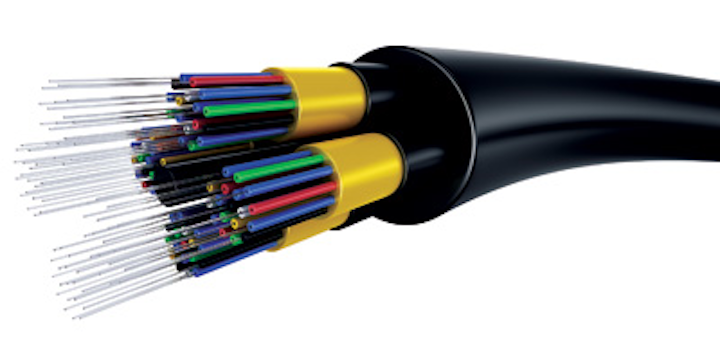 By Jeff Spence
Today's electronics are pervasive with the majority of equipment being deployed with insufficient protection, resulting in damage from power grid disturbances that are frequent and destructive. All electronic equipment has two things in common: It needs power to operate and is significantly impacted by power interruptions. In addition, digital electronics are even more susceptible to glitches, and the recent evolution of electronic equipment has opened up the possibility for more power-related issues.
The telecom industry, in particular, should pay close attention to how its equipment is monitoring the quality of power going into its devices, starting at the design and implementation stages. Cable providers have recently encountered situations where the local energy source is not reliable or keeping pace with the demands of the growing networks. In some instances, local power companies have failed to sufficiently deliver enough electricity-amount and quality-to data centers, which resulted in delays and forced the cable providers to place "hundreds of physical and virtual servers in suboptimal locations," according to a cable industry executive. There are a multitude of possible implications from leaving this equipment at risk, including lockups, resets and potential equipment death.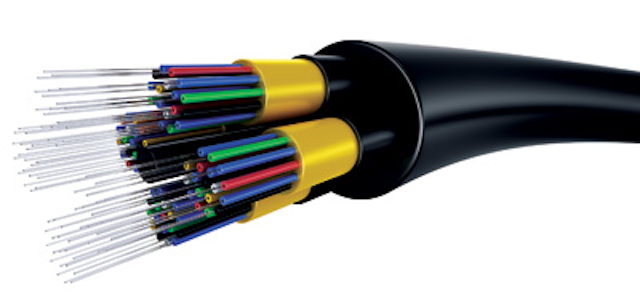 As major providers within the telecom space project increase consumer demand for services, there is an impending power supply risk. Without taking precautions, providers cannot guarantee a sufficient or reliable supply of locally available power to run the devices-the foundation of their business. Instead, they must shift focus to long-range solutions that will ensure sustainable growth and work toward cost containment as the price per unit continues to rise. The realization that providers do not have control over the availability or quality of power they need to sustain future growth is of grave importance.
Telecom Industry Feels the Heat
A recent study by the Natural Resources Defense Council (NRDC) has inferred that contrary to mainstream beliefs, the most vulnerable piece of electronic equipment in homes is not the fridge, air conditioner or heater-but the television set-top box. These inefficient boxes have received little scrutiny until now, which means the cable companies have had little reason to embrace readily available methods to better manage the power going into the devices.
Implications of using equipment that is at the mercy of the power grid reaches beyond end-users; companies are also feeling the direct impact. Failed devices cost the companies' time and money because they are responsible for making service calls and fixing devices or replacing them. According to the NRDC, there are some 160 million set-top boxes installed in US homes. Almost all of these boxes are owned and installed by the service provider.
When improving the reliability of technology and services within this industry, it's important to remember the complexity of today's digitally advanced world, which is directly impacted by the power grid. While the grid remains unreliable, electronic equipment that defines modern life has become sophisticated, using a substantial amount of energy-with each new generation of devices more hungry than the last. In addition to its energy consumption, the majority of this equipment is being deployed with insufficient or non-existent power protection.
According to Electronic Power Research Institute (EPRI), the consequences of daily loss-generating disturbances has been referred to as "the most important concern affecting most industrial and commercial customers" because they cost hundreds of billions of dollars annually to businesses in the US. The US Census Bureau estimates that in 2009 the cost of wired telecommunication repairs was more than $914 million.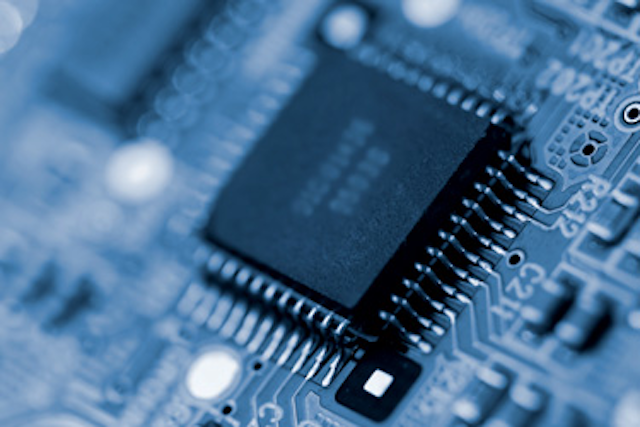 Time is Money
The underlying issue impacts more than the devices, leading to possible wasted time and money for multiple parties. According to a recent Bloomberg article, waiting for a service repair person is a longstanding issue associated with the industry. Technicians are tasked with service requests throughout the day, and, if a service call runs late, other appointments are delayed or canceled.
It is estimated that the time spent waiting for in-home services and appointments cost American workers $37.7 billion in 2011, according to an IBOPE Zogby poll of more than 1,000 adults conducted on behalf of cloud-computing software company TOA Technologies. The study also discovered companies lose an average of $330 for each customer who decides to no longer do business with them. The industry, however, continues to flourish. Overall residential cable revenue will be more than $121 billion by 2017, a 77 percent increase from the 2006 levels of $68.6 billion, states recently released "Cable Futurecast: A 10-year Detailed Outlook for Cable TV Industry Revenue Streams" by SNL Kagan.
Demand may continue to rise, but, when telecom equipment malfunctions, consumers and companies are at the mercy of unreliable services that lead to inefficiencies.
Evolution of Electronics
The grid may remain unreliable, and the majority of equipment is being deployed with insufficient power protection. This results in damage from an extreme amount of power grid activity, costing some tens of billions of dollars annually in lost data, materials and productivity.
Increasing demand for electricity is putting pressure on a grid not equipped to support such heavy usage. Research performed at the University of Minnesota indicates that over the past two decades blackouts have increased 124 percent-yet blackouts are just one of the many ways the power grid impacts connectivity.
Electronics are impacted by an infinite number of uncontrollable variables ranging from voltage surges and spikes, voltage sags, power outages, over voltages and brownouts. Even a one-second outage can damage equipment and disrupt operations to the point labor becomes impaired as systems are reset and brought back online. In addition to power outages, minor voltage fluctuations or other electrical signal disruptions can create problems. Research indicates surge is not as damaging in comparison to the frequent and potentially destructive disturbances emitted from the power grid. Greater damage can be the result of voltage sags, brownouts, over-voltage conditions and power outages, which can have serious reliability and lifespan consequences. All types of electrical disturbances frequently occur, as highlighted in Figure 1, and, although users might not see an immediate effect from a blackout, it does not mean grid disturbances do not have lasting implications on devices.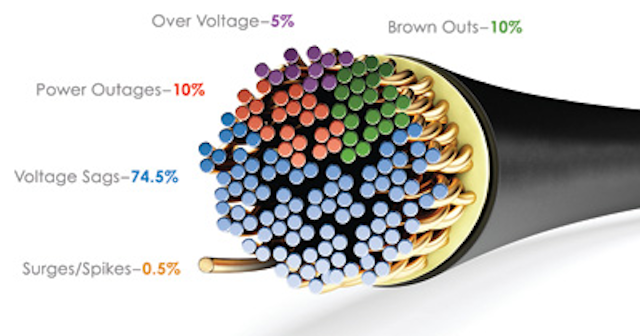 Costs You Can't Control
The Consortium for Electric Infrastructure to Support a Digital Society commissioned a 2009 study for an estimate of the direct costs of power disturbances to US businesses. The study sought to quantify the cost of brief outages, outages of one second or a couple of minutes, unlike previous studies that have confined their analysis to longer outages-one hour or longer-even though shorter outages are more common. The study revealed the average cost of a one-second outage among digital economy firms is $1,477 vs. an average cost of $2,107 for a three-minute outage, and $7,795 for a one-hour outage.
In total, outages cost the US economy $104 to $164 billion annually. Voltage sags are more costly. A 2005 study by EPRI suggests the cost to the North American industry for production stoppages caused by voltage sags now exceeds $250 billion per year.
Introducing a New Approach in Power Protection Technology
Looking to improve processes and protection, the telecom industry has recently implemented solutions to address significant wait times, saving time and money on both ends. In 2012, a US cable operator announced the use of new dispatch technology and its plan to equip all technicians with laptops and handheld devices to guarantee on-time arrival within shorter windows. There is still room, however, for other improvements. Technology solutions, specifically, are available to the telecom industry to prevent potential implications from an unpredictable power grid.
The next step for companies is to leverage an embeddable technology to better protect equipment from the damaging effects of power grid disturbances, which, once implemented, decreases the service calls tied to outages or grid related issues and increases the device's life expectancy.
Innovolt, an intelligent electronic power protection and management company, offers a technology platform to the telecom industry that is proven to extend equipment life and decrease service interruptions by keeping equipment safe from common power disturbances. This technology provides protection against damage from 99.5 percent of power interruptions and is accessible to and effective for all electronics, regardless of size. Innovolt protects and manages the impact of power disturbances and, therefore, can effectively increase the lifespan, reliability and efficiency of electronic equipment-specifically cable set-top boxes. Companies that have deployed Innovolt's technology have seen a decrease in service calls on protected equipment and an increase in their customer service and brand loyalty. The Program Management Services offered through Innovolt allows the integration of technology and production of prototypes, and provides aid in the final production of telecommunication products.
Ultimately, telecommunication companies that implement a technology similar to that of Innovolt can better protect equipment from the damaging effects of a volatile power grid-decreasing the number of service calls because of outages or grid related issues and making a lasting impact on the business and brand reputation.
---
About the author: Jeff Spence joined Innovolt as president and COO in 2010 after more than 15 years in executive and corporate development roles growing companies in the energy, telecommunications, finance and technology sectors across five continents and dozens of countries. In addition to his leadership roles with Innovolt, Spence continues to consult to the industry regarding sales, corporate finance, technology, business incubation and international business development. He is an active speaker across multiple disciplines, having appeared at high-profile conferences including Comdex, Networld+Interop, The Homeland Security Summit, and the International Autobody Congress & Exposition (NACE).
More Utility Products Current Issue Articles
More Utility Products Archives Issue Articles