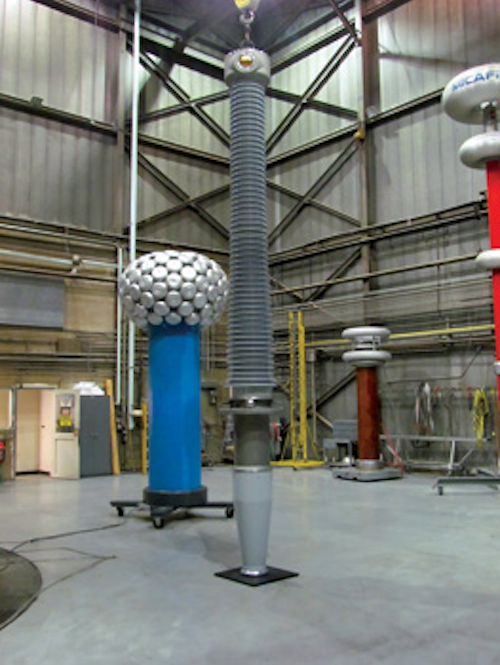 500kV Oil-filled Porcelain Bushing
PCORE Electric Co. recently announced the launch of its newest innovation, a stronger, 500kV oil-filled porcelain bushing. Recently, PCORE conducted the highest level of the time history shake-table test on a 500kV-1675kV BIL POC Series II bushing and, during the test, the bushing was shaken at an acceleration of 2.5g (25 percent higher than the required value for high seismic performance) where the top of the bushing experienced an acceleration of more than 8.0g. The bushing successfully passed the time history shake-table test.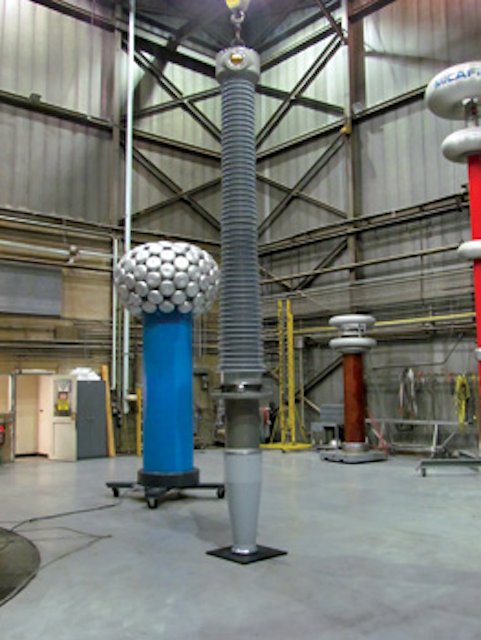 Hubbell Power Systems Inc.
CIRCLE 130 ON READER SERVICE CARD
---
Hotline Base Plate
Whitehead and Associates, and CMC have introduced a simple device called the Hotline Base Plate, developed and patented by Georgia Power. This tool allows a transmission crew to install a non-ceramic insulator on a tubular steel, concrete or wood pole without the need of boring holes or banding when holding a conductor in place during emergency repairs.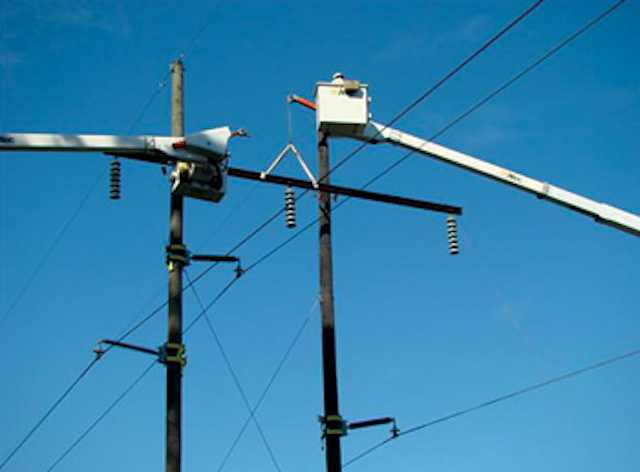 The Hotline base plate was developed to facilitate construction and maintenance on transmission lines, and is rated to hold energized conductors as part of the live-line program. This field proven, patented solution offers a low maintenance design with no downtime when replacing failed arms or post insulators. With the overall reduced cost and enhanced process improvements, this device is the right tool to complete the required task.
The Hotline Base Plate, part number HLBP KIT, is available through Whitehead and Associates and authorized distributors.
Whitehead and Associates
CMC
CIRCLE 132 ON READER SERVICE CARD
---
Technology Improves Grid Efficiency, Reliability
GE has announced the availability of its Multilin DGCM Field Remote Terminal Unit (RTU) to help utilities improve network efficiency and reliability by monitoring and automating distribution assets.
The Multilin DGCM Field RTU monitors distribution assets to determine load constraints and overloading conditions in the network, helping utilities better understand grid conditions to reduce outages and equipment damage. If faults do occur, utilities can use customizable control schemes to reduce the time required to bring the lights back on, lowering repair costs and helping improve customer satisfaction. Visual fault detection, communicated by operators to field crews, helps locate failed equipment faster-making power restoration quicker.
GE
CIRCLE 131 ON READER SERVICE CARD