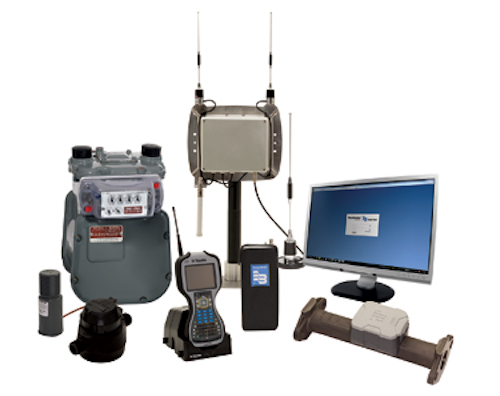 New remote meter reading solution to provide efficiency and proactive management tools for city.
In the coming months, Garretson, S.D. will be implementing upgrades to its utility meter reading infrastructure. The city will be the first to deploy a combined water and natural gas advanced metering analytics (AMA) solution from Badger Meter. A long-time Badger Meter customer, the city decided to replace its existing walk-by/drive-by automatic meter reading (AMR) system with a more advanced ORION Smart Endpoint (SE) solution that enables meters to automatically transmit readings to a central location throughout the day. Coupled with ReadCenter Analytics software, it will provide more timely and efficient readings and information that will help the city proactively manage its utility operations.
The city's current AMR system has been in place for more than 13 years and is read monthly. The radio portion of the system was projected for 10 years of use and has outlasted its expected lifecycle. Designed for water and gas applications, the new solution will save meter reading time and provide real-time information to help with monitoring, managing and maintenance.
"Just as computers and cell phones see improvements, so has meter reading technology," said Jim Plahn, sales support manager at Badger Meter. "When Garretson and its Badger Meter distributor, Dakota Supply Group, began gearing up to replace the existing system, Badger Meter had recently introduced this state-of-the-art combined gas and water meter reading system. So, the timing is perfect for the city to upgrade and take advantage of the features included with this more advanced system."
"A Badger Meter contractor will begin installing water endpoints as well as helping install other components of the system," said Craig Nussbaum, utilities superintendent for Garretson. "City residents will be contacted to set up appointments to access their meter locations. In addition, city personnel have already begun installing the ORION SE gas endpoints."
"This cost-effective, forward-looking solution will put us at the forefront of metering technology, providing improved efficiency, accuracy, and the real-time information and reports to better manage our utility systems," said Anna Uhl, municipal finance officer. "It also provides some great benefits for our customers such as early leak detection and more detailed billing information."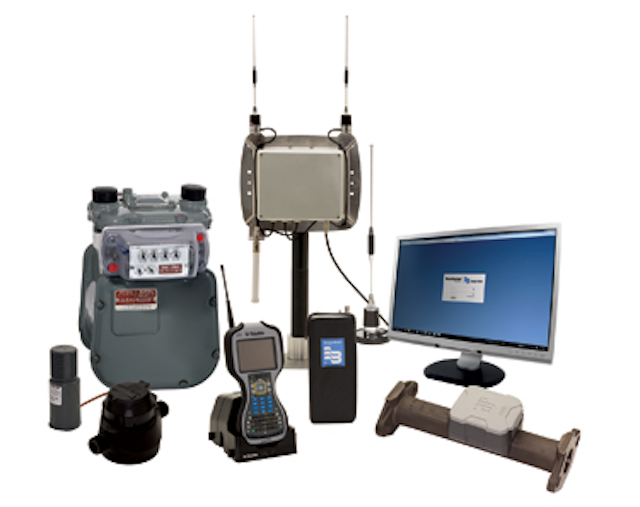 Components of the advanced metering analytics (AMA) solution that Garretson is deploying include Badger Meter ORION SE water and gas endpoints, gateway transceivers, ReadCenter Analytics software, Recordall Disc Series Meters, E-Series Ultrasonic Meters, and the Trimble Ranger 3 handheld data collection device.
Advanced Metering Analytics Solution Provides Conservation, Revenue, Customer Service Benefits
A two-way fixed network solution, ORION SE works with Badger Meter ReadCenter Analytics software to increase productivity and boost customer service. Once deployed, each ORION SE endpoint will synchronize communication with the gateway transceiver at one of three locations to process reading data. Transceiver locations will include Garretson's city hall, its water reservoir and a location on the southwest side of town. A hand-held reader will be used as a back-up reading device and to read gas meters outside the listening area of the city boundaries.
After the data is collected, it will be aggregated at a central server and analyzed using ReadCenter Analytics software, which converts raw metering data into meaningful decision-making information and utility system management reports, as well as meter reads for billing purposes. The system captures and provides the right information at the right time, helping utilities quickly respond to customers, answer questions and resolve billing disputes.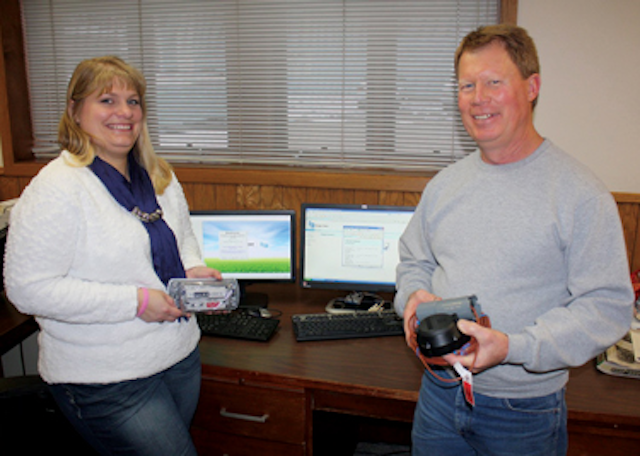 Anna Uhl, municipal finance officer, and Craig Nussbaum, utilities superintendent, hold Badger Meter ORION SE endpoints that will be installed as part of the upgrade to Garretson's utility management system.
"Garretson will have the ability to present data with overlays from the National Weather Service," Plahn said. "This will allow them to show customers what may have affected their use of water or gas on an hourly basis, compared to the weather data."
At a utility customer level, the new system will also pinpoint areas of continuous use, which signals potential leaks. Customers can be notified so they can make necessary repairs. At a system level, it will enable the city to monitor the amount of water it purchases from the rural water system vs. the amount it sells to customers. This will help the city detect lost water and potential system leaks or issues that need repair. Other system features include tampering alarms, no usage alarms, register errors and more.
---
About Badger Meter: As an innovator in flow measurement and control products, Badger Meter serves water utilities, municipalities, and commercial and industrial customers worldwide. Measuring water, oil, chemicals and other fluids, Badger Meter products are known for accuracy, long-lasting durability, and for providing valuable and timely measurement data. For more information, visit www.badgermeter.com.