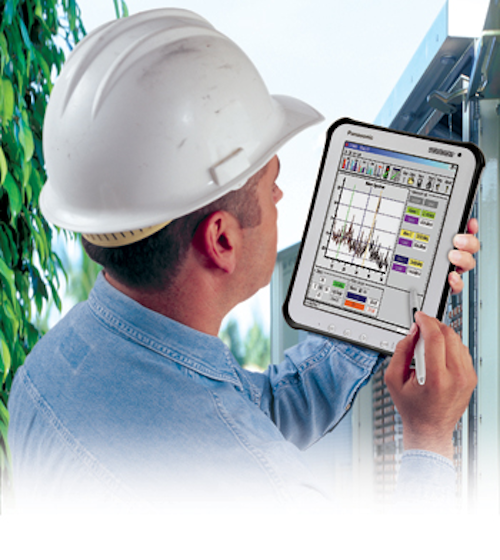 By Tom O'Connor
In utilities, tablets have become an invaluable tool, especially for facilities management. They are used for a broad range of functions that include facilitating work orders, managing plant surveillance, controlling digital signage content, and allowing communication in real-time with crews in the field. Beyond these examples, tablets have the ability to become a single unified tool to revolutionize how work is completed, increase personal productivity and improve overall effectiveness on the job.
Since the late 1980s, most facility management systems have leveraged personal computers to automate the collection and maintenance of facility information for core uses such as space planning, people management, capitol project management, maintenance management and sustainability projects. With a move to tablets, facility workers and managers can do all of this and more-while also becoming untethered.
For facility managers, tablets can be used as a single tool to manage many aspects of the utility's operations. Especially useful when walking around a building, tablets provide instant access to facility management applications, as well as the ability to log in and review all open jobs. Managers can view reports on the move, leading to better-informed decisions. In addition, facility managers can track employee productivity to determine if jobs are being completed in a timely manner. Other functions that can be managed with a tablet include: controlling content on displays and Point Tilt Zoom (PTZ) cameras; managing and communicating with remote workers, monitoring their location and status; tracking inventory and orders; and communicating through email and teleconferencing.
From the facility worker perspective, engineering technicians who are constantly on the go, for example, can now have immediate access to equipment and repair information-literally at their fingertips. This provides them with accurate, up-to-date information, as well as the ability to instantaneously log their reports into a computerized maintenance management system (CMMS) database.
For workers in the field, tablet features provide the potential for more in-depth data collection, through integrated camera, video and voice recording, as well as data input through electronic pens or touchscreen input. Through embedded wireless, collected data can be quickly uploaded to a central server or stored on the device to be uploaded later. The large screen sizes of most tablets are also helpful for workers who need to view more detailed content on their device. In addition, if the tablet will be used in indoor and outdoor settings, many tablets come equipped with full-daylight readable screens.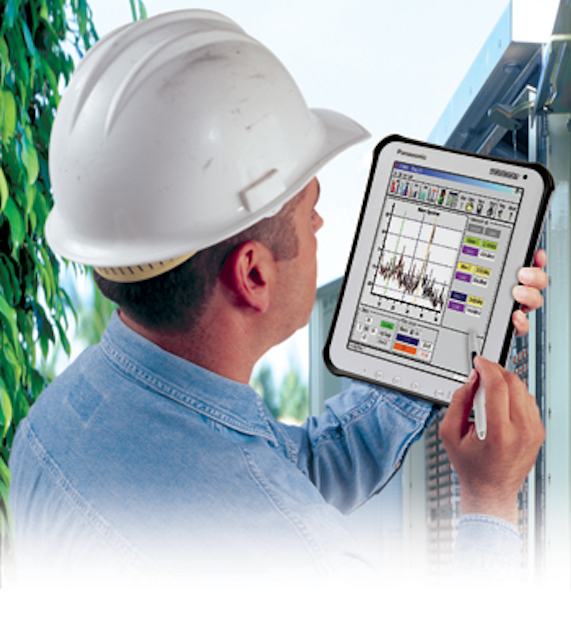 Feature Considerations for Facility Management
Determining how to best take advantage of tablet technology requires an understanding of where these devices fit into the workflow and some of the product features that can impact their effectiveness. As an example, features such as wireless capability, operating system (OS) compatibility and software applications, durability and battery life may play a role in effective facilities management.
The versatility, portability and high-speed wireless capabilities of tablets make them especially useful for mobile computing-supporting almost any job function across a facility or in the field. Enhanced wireless capabilities allow workers and facility managers to seamlessly access data and services, from an enterprise network or the cloud, wherever the job may be located.
When leveraging tablets for this range of uses, OS compatibility must be taken into consideration. The majority of tablets offered run iOS, Android or Windows operating systems. The key is knowing how the device will be used and the required software applications. For many legacy facilities management or customer relationship management (CRM) platforms, an enterprise-friendly OS, such as Windows, may be required.
From a durability standpoint, facility managers need to consider the potential wear and tear on a tablet before deciding between a consumer and rugged device. Consumer tablets are thin, lightweight and typically less expensive than rugged devices. They are, however, also more prone to break if dropped or malfunction if exposed to moisture or dusty conditions.
Rugged tablets are designed to withstand up to a four-foot drop to a concrete surface. They can also tolerate freezing temperatures, water, dust and extreme vibration. This elevated level of durability results in tablets that deliver high reliability in almost any environment-assuring maximum worker productivity. They are especially suited for workers who operate directly in the elements or find themselves in challenging facility environments, such as a water treatment plant.
Another important factor is battery life. A tablet with a short battery life can impact worker productivity and require carrying power adapters or stop usage to recharge. Battery life is tied to the brightness of the tablet's display and its wireless connection activity. From a wireless perspective, managers can configure their tablets to access data periodically, or on command, to reduce battery-draining connection times.
Total Cost of Ownership
Equipping employees with tablets can make them productive virtually anywhere, anytime. If a tablet fails, however, there can be significant repercussions. Even a brief period of downtime has a ripple effect that can impact productivity and customer satisfaction.
While most organizations are cognizant of the direct costs of mobile device repair, few organizations understand the indirect costs to the information technology organization and the opportunity costs to the enterprise. Using a consumer tablet in a harsh environment, for example, can result in repeated downtime and the need to occasionally replace the tablet. In this case, the ultimate price of that tablet substantially increases. In comparison, a fully-rugged tablet may deliver maximum uptime and productivity, resulting in a lower total cost of ownership over time.
Facility managers may also want to consider vendors that can support multiple technology needs, from tablets and laptops to security cameras and displays. In this scenario, a facility manager can use a tablet as a remote control for the premises, controlling the range of vendor products from a single device, while still managing all necessary frequency modulation applications and communication with employees.
Tablets have barely scratched the surface of potential uses as a productivity tool for facility management. These devices can revolutionize the way facilities go about their business, improving efficiency and employee satisfaction, while helping streamline operation costs. Facility managers have plenty of reasons to look forward to reaping the considerable benefits provided by tablet solutions for years to come.
---
About the author: As senior national business development manager, Enterprise Sales for Panasonic System Communications Co. of North America (PSCNA), Tom O'Connor supports the sales team's efforts to provide customized mobile computing, audio visual and security solutions that meet the diverse requirements of enterprise organizations.