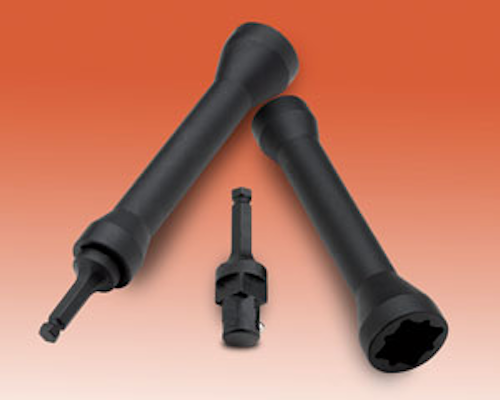 Wrench for Tower Workers

Utility, construction and maintenance workers who need to tighten nuts on transmission towers will benefit from using Lowell Corporation's new 100T Series Triple Square Transmission Tower Wrenches in several ways.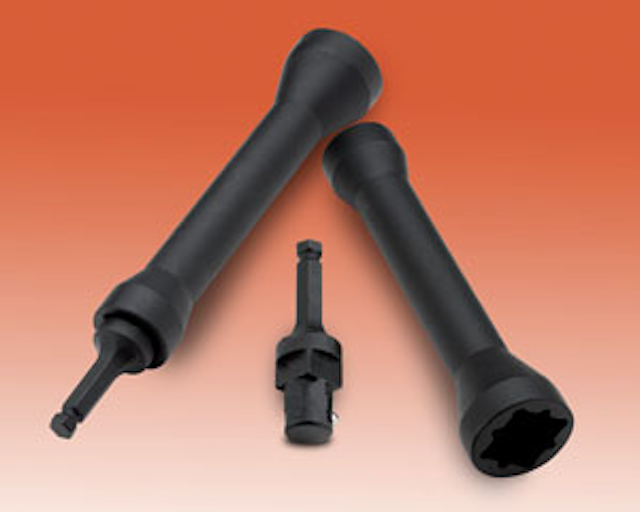 Each rugged wrench is a three-in-one tool to give workers greater flexibility. In addition, each wrench also offers greater convenience: Having one tool to carry not only lightens a tool belt but also saves time-consuming trips to the toolbox.
Using Lowell's proven ratchet technology, each 100T has three square sizes in one permanent socket to handle the most common nut sizes in tower fasteners. The 1 1/8-in. x 1 5/16-in. x 1 1/2-in. triple square socket allows for tolerances on 1 1/8-in. square nuts (5/8-in. bolts), 1 1/4-in. square nuts (3/4-in. bolts) and 1 3/8-in. square nuts (7/8-in. bolts). It also fits 1 1/2-in. hex bolts.
There are three models: The 103T has a 12-in. handle and weighs 2 3/4 lbs.; the 104T has a 15-in. handle and weighs 3 lbs.; and the 105T has an 18-in. handle and weighs 3 1/4 lbs. The long handles and a torque capability of 300 lb-ft. provide plenty of turning power to any job.
Lowell Corp.
CIRCLE 120 ON READER SERVICE CARD
---
Weather Pro K665T Jacket Provides Comfort, Performance
Tyndale's new Weather Pro K665T jacket is made of an 18-ounce Ripstop fabric laminated with Polartec's Power Shield fleece. This breathable jacket is like everyday clothing, and designed for comfort and performance.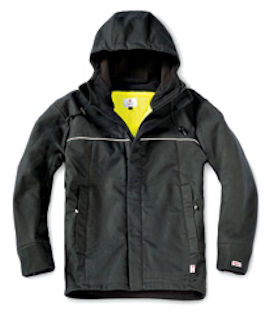 It wicks moisture away, keeping users warm and dry, and the seams are fully sealed to lock water out. The Weather Pro also features two front pockets and a one-piece hood with drawstring. The jacket offers reflective piping across the chest and back, as well as a fluorescent yellow mesh lining. Tyndale protects you with this new HRC 2 jacket.
Tyndale
CIRCLE 121 ON READER SERVICE CARD
---
HIW716MAG Low-pressure Hydraulic Impact Wrench
The new BURNDY low-pressure hydraulic impact wrench MAG Series (Machined Aluminum, Gerotor) is specifically designed for linemen and contractors needing power, reliability and enhanced ergonomics. This is an industrial grade impact wrench featuring an aircraft grade extruded aluminum body and forged handle.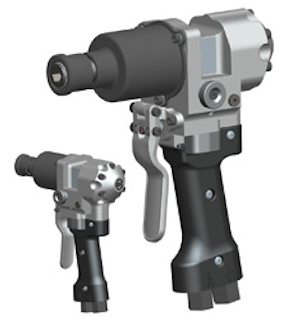 All internal porting is accomplished through Computer Numerical Control (CNC) machining for precision, reliability and increased repeatable performance. The wrench balances well in a gloved hand while the handle, grip and trigger have been ergonomically designed for ease of operation. The wrench incorporates a proven gerotor motor for long life and greater efficiency over gear type motors.
The BURNDY HIW716MAG hydraulic impact wrench establishes a new standard in the utility industry for performance and value. BURNDY tools are designed and made in the USA.
BURNDY
CIRCLE 122 ON READER SERVICE CARD
---
Distribution Backbone Solution Facilitates Solar Generation
Cooper Power Systems offers a full suite of products for solar applications-including the Envirotran Solar transformer, customized to specific photovoltaic (PV) project requirements to yield greater efficiency and reliability, and reduce environmental impact. Key site attributes such as load profile, ambient temperature conditions, altitude and system life are considered to optimize transformer performance and cost for each solar application. Envirotran Solar transformers are filled exclusively with Envirotemp FR3 bio-based dielectric fluid, making this combination an environmentally-preferred step-up transformer for medium voltage solar power generation applications.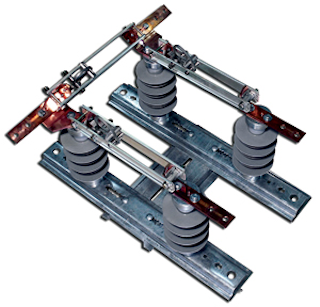 Cooper Power Systems' Vacuum Fault Interrupter (VFI) underground distribution switchgear provides a safer, more reliable and cost-effective solution for connecting to the utility grid as well as sectionalizing and protecting the collector system. VFI switchgear includes switching, protection, metering and communications in a compact integrated package designed for PV projects.
Using VFI technology, Edison Idea Relays and deadfront construction, protection for the interconnection is achieved. A sealed insulation system using biodegradable E200 fluid offers the advantage of low maintenance and an environmentally preferred alternative to SF6 gas.
Cooper Power Systems
CIRCLE 124 ON READER SERVICE CARD
---
Concentrated Stop Leak Formulas
Because of its focus on keeping costs low for customers, Bar's Leaks has concentrated several of its leading products, reducing the amount of non-essential ingredients and shrinking package sizes. As a result, Bar's Leaks introduces Engine Oil Stop Leak Concentrate (p/n 1010), Transmission Stop Leak Concentrate (p/n 1420) and Power Steering Stop Leak Concentrate (p/n 1630) in new 11-oz. bottles.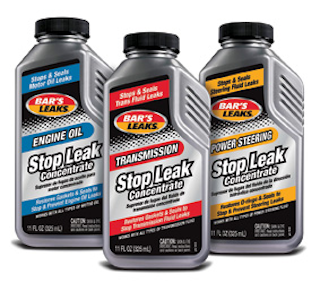 Bar's Leaks Engine Oil Stop Leak Concentrate is designed to seal leaks caused by normal engine wear and age, including those resulting from drying, hardening or shrinking of engine oil seals and gaskets. It mixes with all factory-approved engine oils, including synthetics, and contains no particles that will clog oil passages or filters. One bottle treats four to five quarts of oil. Most leaks stop in 200 miles or three days of driving.
Bar's Leaks
CIRCLE 125 ON READER SERVICE CARD
---
Model G10S Bench Wire Twister
Eraser's Model G10S Bench Wire Twister is used for many diverse twisting needs. The unit can twist pre-stripped stranded wires, twist strands of two or more wires together, twist wrapped shields on coaxial cables and tighten the twist of already twisted wire. Model G10S is supplied with one set of three twist length spacers to vary the twist length, depending on application needs. Twisting inserts can be ordered depending on wire size to be twisted.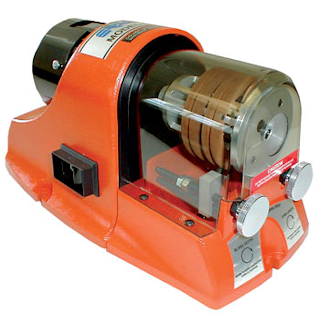 Specifications are as follows:
• Wire sizes: 12-18 AWG, 18-24 AWG, 22-26 AWG;
• Twist length: up to 1 in., dependent on spacers used;
• Twisted pairs: not to exceed 2 18 AWG;
• Three size spacers: 1/2-in. thick, 1/4-in. thick, 1/8-in. thick; and
• Power: 115V, 60Hz or 220/240V, 50Hz.
Eraser Co. Inc.
CIRCLE 123 ON READER SERVICE CARD
---
Voltage Testing and Phasing Products Brochure
HD Electric Company's (HDE's) Voltage Testing & Phasing Products (VTP) brochure features new products as well as information on existing products. The VTP brochure is cited to showcase the most comprehensive selection of voltage indication, measurement and test products from 5-V to 765-kV available.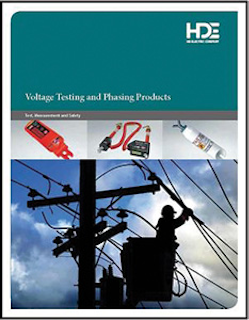 Backed with more than 50 years of supplying voltage testing instruments to the power industry, HDE is ready to tackle virtually any customer challenge by offering every type of voltage detection, voltage indication and voltage measuring devices. From 5 Vac to 765 kV, HDE has something to help solve your needs and provide a solution to your problem.
HD Electric Co.
CIRCLE 126 ON READER SERVICE CARD
---
Repair and Refurbishment of Rugged Computers
Getac and FedEx Corp. have announced that Getac has chosen to incorporate repair, refurbishment and logistics services by FedEx TechConnect for Getac's fully rugged notebook, tablet and handheld computers that meet the demands of field-based applications.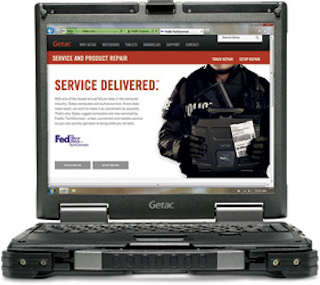 Getac customers needing repair, refurbishment or system upgrades can link to the FedEx TechConnect service portal from the support section of the Getac website. At the portal, customers can easily complete a repair authorization, print a shipping label, schedule a pickup, or find any one of more than 1,800 FedEx Office locations where equipment packaging and shipping services are provided.
The Getac rugged computers can be shipped by FedEx Ground or FedEx Express to the FedEx TechConnect repair facility where they are repaired (sometimes the same day), and shipped back to the customer's preferred destination, with the near real-time status of the repair available throughout the process. For urgent repairs, customers can upgrade the manner of shipping and be back up and running in as little as 48 hours.
Getac
CIRCLE 127 ON READER SERVICE CARD
---
Camera Brings Advantages of Internet Protocol Video Surveillance to Outdoor Applications
The Toshiba IK-WB80A is a highly ruggedized Internet Protocol (IP) video surveillance camera built to withstand extreme heat and cold, snow, sleet and rain, even vandalism-all without the purchase of an enclosure. The camera's metallic housing meets the demanding IP66 international standard, meaning it can be deployed with confidence outside in any type of weather. Plus, the imposing Toshiba housing conveys the presence of the highest level of video security available to would-be thieves or vandals, helping deter crime.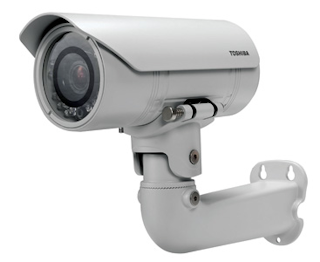 Toshiba engineered the IK-WB80A with high-quality video surveillance in mind. The resulting 1600 x 1200 resolution captures large outdoor spaces to give users a single large image rather than juggle multiple video streams from several lower resolution IP cameras.
For superior night-time viewing, the camera features infrared illuminators (IR)-effective up to 75 feet in complete darkness, along with a true day/night IR cut filter.
Power over Ethernet (PoE) connectivity lets the camera be powered using the same Ethernet cable as the data, simplifying outdoor installations and giving more options for camera mounting.
Toshiba Security
CIRCLE 128 ON READER SERVICE CARD
---
Bonding and Grounding Cable and Wire Entry System
Roxtec bonding and grounding (BG) cable entry system seals large and small quantities of metal clad or armored cables using minimal space. When used in building structures, cabinets and enclosures, BG is proven to eliminate costs by significantly reducing design and installation time-while also providing optimum electrical safety and protection to people and equipment. The BG cable entry system provides additional protection against weather, blasts, rodents and fire.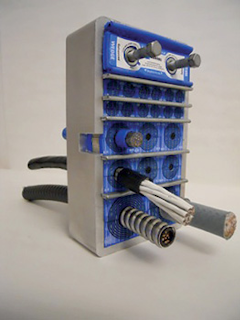 BG products are up to 70 percent more area efficient than conventional cable glands and function successfully as a direct replacement to glands for terminating metal clad and armor cable types. Roxtec BG solutions provide added flexibility in design while improving timing of project and equipment delivery. Adaptability to cables of different sizes with removable layers allows users to specify and design cable entries before and after final cable schedules are complete. If the cable schedule changes in the field, the installer simply adjusts the modules for a perfect fit.
Roxtec
CIRCLE 130 ON READER SERVICE CARD
---
3G Telematics Electronic Fleet Inspection, Tracking and Operations Systems
Zonar, provider of electronic fleet inspection, tracking and operations systems, introduces the V3 telematics platform as the next generation to its set of solutions. The V3 collects data directly from the vehicle electronic control module (ECM), integrates that information with satellite global positioning system (GPS) readings, and transmits the data over 3G networks for immediate and insightful high-precision reporting.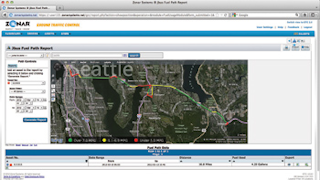 The V3 features GPS tracking capability, 3G high-speed data connection, built-in accelerometer, WiFi and ultralow power sleep mode-all at original equipment manufacturer (OEM) quality levels cited to be far above other devices in the industry. This technology provides fleet managers with essential information to make important operational decisions, improve data and tracking accuracy, and increase overall safety and efficiency.
With parallel time and frequency search capabilities that instantly find satellites, anti-jamming technology and low power consumption, the GPS receiver built into the V3 provides position accuracy in the most challenging environments.
Zonar
CIRCLE 129 ON READER SERVICE CARD
---
Value-priced Compression Tool for Coax Cable
IDEAL has expanded its line of coaxial cable termination products with the new Linear X1 and Linear X3 compression hand tools, bringing added value to contractors installing CATV, CCTV and other audio/video systems.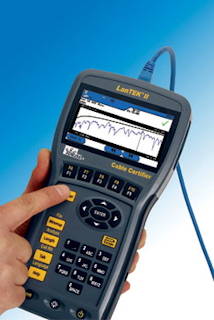 Quality made in the USA, the Linear X1 and Linear X3 are manufactured using all metal components, resulting in a longer service life because there are no plastic pieces to wear out or crack. The zinc-coated, die-cast body and embossed logo are qualities typically found only on tools costing several times that of the Linear X. The handle has a double dipped textured cushion grip for comfort and all-day use, plus has a shorter spread distance in the open position for a comfortable compression cycle for all users. One-handed operation is possible with all compatible connectors. A hinged hasp keeps the tool in a compact closed position when not in use.
IDEAL
CIRCLE 131 ON READER SERVICE CARD
---
Online Circuit Breaker Authentication Tool
Eaton Corp. has introduced an online Circuit Breaker Authentication (CBA) tool to promote awareness and detection of counterfeit electrical products. Common counterfeit electrical products such as circuit breakers can lead to costly repairs, property damage and even serious injury or death because they have not been properly manufactured or tested.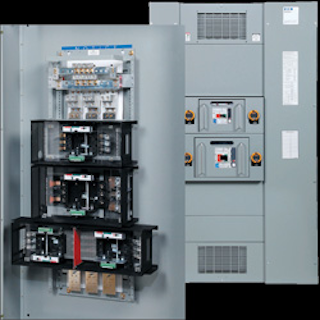 Eaton's online CBA tool is designed to enable customers to identify counterfeit molded case circuit breakers up to 400 amperes in an attempt to thwart potential danger and allow authorities to be informed of fraudulent distribution. By entering the bar code, part number and date code found on the circuit breaker, CBA is intended to immediately detect a counterfeit. The tool is accessible through any web or mobile browser.
Eaton Corp.
CIRCLE 132 ON READER SERVICE CARD
---
Extra-Hot Blankets for Cold Weather Construction Jobs
Powerblanket's Extra-Hot (EH) heating blankets provide added levels of heat for rapid thawing capability and superior equipment and machinery protection for utility companies, construction contractors and others. Featuring patented GreenHeat Technology, the EH blankets create a barrier of insulated heat for effective temperature control and freeze prevention.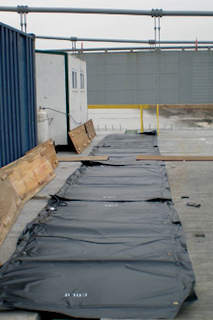 GreenHeat Technology is a heat spreading system designed to provide a highly efficient and uniform distribution of heat while consuming low levels of energy-saving money by not subjecting projects to costly cold weather delays. For example, after calculating the savings in fuel and the personnel to build and move heated enclosures, Walsh Construction saved more than $5.43 for every $1.00 spent on Powerblanket heating blankets during a wintertime cold weather concreting job.
The EH blankets are suited to accelerate the thawing of frozen ground (up to 24 inches deep) for excavation, concrete preparation, footings and other cold weather applications. In extreme weather environments, the blankets have proven effective for curing concrete within strict boundary parameters. Service trucks, fuel tanks and heavy equipment can be preheated with the blankets, which also are useful for melting and preventing snow, ice and frost accumulation on jobsites.
Powerblanket
CIRCLE 133 ON READER SERVICE CARD
---
Intrinsically Safe LED Flashlight
Approved under Underwriters Laboratories (UL) and atmosphere explosives (ATEX) safety standards, the EXPRL-91 intrinsically safe light emitting diode (LED) flashlight from Larson Electronics' LXflashlights.com is a portable light source for workers in hazardous locations. Featuring multiple operating modes, rechargeable operation, waterproof construction and 360 lumens of total output, this intrinsically safe LED flashlight provides rugged dependability and up to 16 hours of operation on a single battery charge.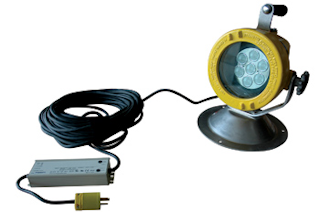 Designed for rugged and dependable operation, this intrinsically safe LED flashlights' housing is constructed of a lightweight and chemical resistant polymer that provides a no-slip grip and high resistance to damage from impacts and dropping. The EXPRL-91 is fitted with high-grade LED lamp assemblies that provide additional impact and vibration resistance while also providing up to 360 lumens of high-quality light output. This explosion-proof LED flashlight offers multiple modes of operation, including a single standard flashlight mode producing 160 lumens, a floodlight mode producing 200 lumens, spot/flood combination for 360 lumens, and momentary or continuous strobe flash operation.
Larson Electronics
CIRCLE 134 ON READER SERVICE CARD
---
Flame Resistant Workwear for Active Personnel
Purnell has unveiled the Spring 2013 Men's Tech line, the company's first complete collection of men's flame resistant (FR) workwear. The clothing is engineered and designed for tradesmen and personnel working in highly active roles, often in extreme environments such as electrical, wind and other energy industries.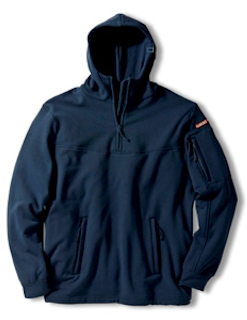 The Harness Hoodie FR, one of the Spring 2013 Men's Tech items, was created through an evolutionary product design process that was mindful of the needs of highly active workers who often must wear safety harnesses. The garment is constructed of comfortable, flexible Polartec FR fabric and is four times more wind resistant than standard fleece. It features drop-seam shoulders, so there is no seam under the safety harness. Carefully placed, zippered front pockets offer safe-keeping of and easy access to items needed during climbing or in the midst of active motion on the job. The hoodie is engineered for total comfort and functionality.
Purnell
CIRCLE 136 ON READER SERVICE CARD
---
320 Series Clamp Meters for Electrical Applications
Fluke Corp. introduces the Fluke 320 Series True-rms Clamp Meters, a complete line of tools engineered to produce noise-free, reliable measurements in the toughest environments. Designed to be long lasting and easy to use, the Fluke 323, 324 and 325 clamps meters are for rugged, all-purpose use in light industrial electrical applications.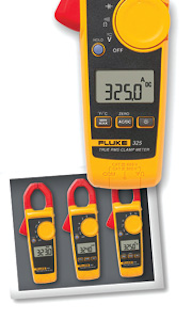 The Fluke 320 Series features:
• Slim, ergonomic design for comfortable all-day use;
• Large, easy-to-read display;
• CAT III 600 V/CAT IV 300 V safety ratings;
• True-rms ac voltage and current for accurate measurement of non-linear signals; and
• DC current, frequency and resistance up to 40 kilohms for motor testing.
The 324 and 325 models offer a backlighted display for easy viewing in any setting, contact temperature readings from 14F to 752F, and capacitance measurements from 100 to 1000 microfarad. The 325 model also offers dc current measurements up to 400 A, frequency measurements from 5 to 500 Hz, and Min/Max function.
Fluke Corp.
CIRCLE 135 ON READER SERVICE CARD
---
R4Tech Air Suspension System for 2011-2012 Ford F-450 4WD Long Bed Trucks
New R4Tech air suspension system, from Firestone Industrial Products Co., is available for 2011-2012 Ford F-450 4WD Long Bed trucks (part # W287600147).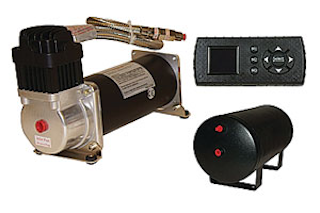 The R4Tech kit is a hybrid air/leaf suspension system designed to replace the factory leaf spring suspension. It delivers an improved ride at all times by using the variable spring rate of the air spring to stiffen when the truck is loaded and soften when unloaded.
Featuring Firestone Airide air springs, Ride-Rite air accessories and a SANLUIS Rassini leaf-spring suspension, the R4Tech kit creates a fully functional system that adjusts for varying load capacities. It also improves headlight aim and driveline angles independent of load conditions, and delivers improved towing effectiveness.
The complete R4Tech system comes with the Rassini foundation suspension (including leaf plates, lower trailing link, J-spring, spring perches and mounting brackets), the Airide air springs, and an air compressor control system that maintains proper air level in the spring for the exact load carried. Professional installation is recommended for R4Tech systems, which easily install using the same factory holes as the original equipment manufacturer (OEM) leaf suspension.
Firestone Industrial Products Co. LLC
CIRCLE 137 ON READER SERVICE CARD
---
Factory Certified Remanufacturing Program for Aging Doosan Air Compressors
Doosan Remarketing Services, a Doosan Infracore business unit, has launched a Factory Certified Remanufacturing Program for aging air compressors. Under the remanufacturing program, Doosan Remarketing Services takes older, larger model air compressors with capacity greater than 675 cfm-originally manufactured by Ingersoll Rand or Doosan Portable Power-and returns them to showroom condition.
On arrival at Doosan Portable Power headquarters in Statesville, N.C., compressors are first subjected to a thorough 117-point inspection. Parts that meet Doosan quality standards are reused whenever possible to minimize waste. After the inspection, air compressors are then disassembled down to the frame before the rebuilding process can begin.
Each air compressor receives a remanufactured engine of the same tier classification as originally equipped, as well as a remanufactured airend. Usable parts from the original air compressor are thoroughly cleaned and inspected again before re-assembly. New fluids are added and filters replaced, while the exterior sheet metal and frame receives a total makeover, including paint stripping and recoating-all with strict adherence to the stringent Doosan painting process.
Every remanufactured air compressor is subjected to the same quality assurance testing as a new machine. And every remanufactured air compressor also receives a Doosan certified warranty.
Saving older air compressors from the crusher is among the primary objectives of the remanufacturing program and an opportunity for dealers to offer customers an alternative to buying new, it's reported. The program offers value from both a cost standpoint and machine longevity perspective, while helping reduce waste and lessening impact on the environment.
Working directly through an authorized Doosan Portable Power dealer, Doosan customers may also submit older model air compressors for the remanufacturing program and retain ownership. In this scenario, all pricing and shipping details will be handled directly with customers by their authorized Doosan dealer. Only Doosan air compressors or units originally manufactured by Ingersoll Rand with capacity greater than 675 cfm are eligible at this time. Remanufactured compressors are available for purchase by any retail outlet or customer.
DOOSAN
CIRCLE 138 ON READER SERVICE CARD
---
MNS-MCC Motor Control Center Addresses Causes of Arc Flash
The ABB Low Voltage Products division has released the MNS-MCC Low Voltage Motor Control Center, cited to be the first motor control center to address the causes of arc flash incidents while providing equipment and personnel protection. In developing the MNS-MCC, ABB took the primary features of a globally proven International Electrotechnical Commission (IEC) product and incorporated them into a low voltage motor control center that meets Underwriters Laboratories (UL) 845, Canadian Standards Association (CSA) C22.2 and IBC-2006 standards.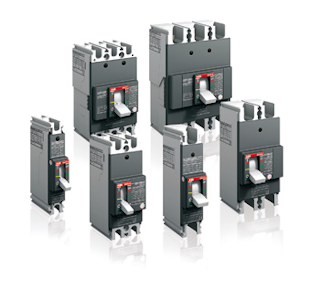 To achieve the greatest possible flexibility and minimize factory downtime, the MNS-MCC offers plug-in type, withdrawable type, and full height unit technology, with up to 4000A horizontal bus and 1600A vertical bus. Its design is available in a variety of unit types, including starters, softstarters, variable frequency drives, and mains and feeder breakers.
The MNS-MCC provides operators the highest degree of safety and efficiency during normal operation and while performing maintenance. No other MCC allows the operator to remove a unit with the door closed, with no tools, without disconnecting any wires. This easy bucket removal encourages work to be performed outside the arc flash boundary.
ABB Low Voltage Products
CIRCLE 139 ON READER SERVICE CARD
---
Classic Trapper Hat for Utility Workers in Cold Environments
Ergodyne announces the expansion of its N-Ferno Extreme Warming Product Line to include the new N-Ferno 6802 Classic Trapper Hat for utility workers in cold environments.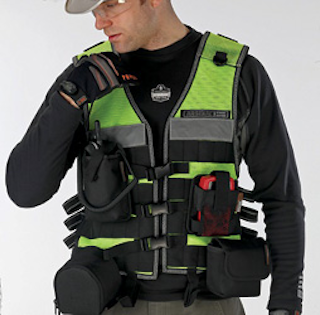 Old school style meets tenacious warmth; the 6802 Trapper Hat is built to withstand the harshest winter days. Lined with thick, quilted satin; 60 grams of Thinsulate; and a durable, wind and water-resistant nylon shell with PU coating, the 6802 Trapper Hat provides ample warming topped off with vintage, orange and black design flair.
Ergodyne
CIRCLE 140 ON READER SERVICE CARD
---
Dash Mount Controller for NightRay H3 Spotlight
KH Industries has developed a new, versatile dash mount controller for its recently introduced NightRay H3 Spotlight. The new wireless controller is designed to be permanently mounted in the vehicle with industrial fasteners, which simplifies installation and eliminates the need for a hard wired controller.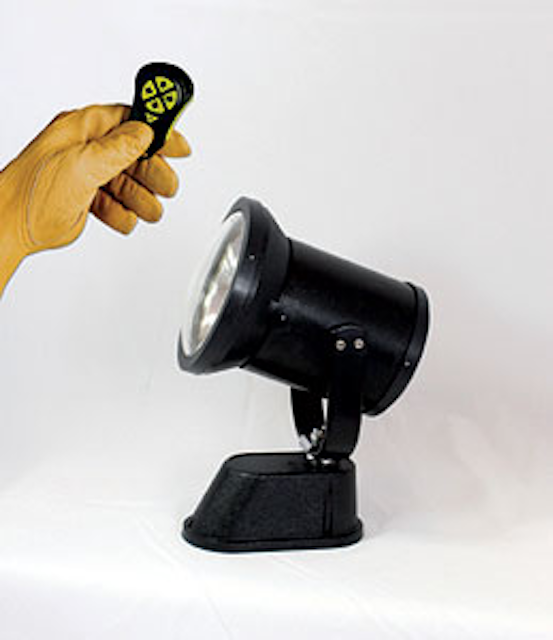 NightRay vehicle mounted spotlights are designed specifically for the rigors of the utility industry and over the years have become the worklight of choice for utility power lineman, it's reported.
KH Industries
CIRCLE 141 ON READER SERVICE CARD
---
Low Side Boxes for Pickup Trucks
Highway Products is offering newly designed side rail mount boxes for pickups in low and high profile configurations. Their new low side boxes feature 1/8-in. thick marine grade aluminum construction, slanting lid design for low entry easy access, maximum storage capacity, and come with removable tool trays with adjustable dividers.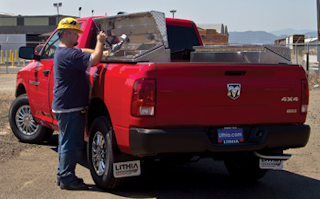 Theft-resistant T-handle stainless steel locks keep your tools secure against break-ins, and "A" grade automotive neoprene weather stripping keeps them dry. Low side boxes are available in many sizes to fit all truck brands and bed sizes, and come with a lifetime warranty.
Highway Products
CIRCLE 142 ON READER SERVICE CARD
---
Safety Eyewear
Gateway Safety introduces Temple Technology Safety Eyewear, a collection of safety products engineered to fit users more comfortably. Temple Technology products feature temple qualities that eliminate pinching while fitting securely-creating a product that users will enjoy wearing.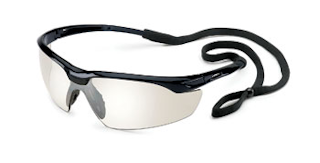 Luminary Safety Eyewear, a popular style in eye protection for its sleek style and light weight, is cited to be the first product available featuring Temple Technology construction. Luminary eyewear's ultra flexible temples will bend and flex to conform to a wearer's profile, eliminating any chance for pinching behind the ears.
A rubberized coating on the temples prevents slipping, ensuring a snug fit. A pair of Luminary eyewear also weighs under an ounce, with translucent temple insets that give it a one-of-a-kind style.
With Temple Technology construction, these products provide wearers with a comfortable fit for any size face.
Gateway Safety
CIRCLE 144 ON READER SERVICE CARD
---
Advanced GPS Fleet Tracking
GreenRoad and GPS Insight have announced that GreenRoad will offer advanced fleet tracking capability, provided by GPS Insight, as part of its GreenRoad driver performance management service. GreenRoad will integrate the GPS Insight solution and offer it to customers as GreenRoad Advanced Tracking.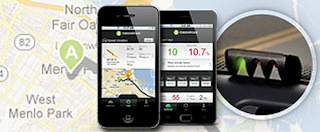 GPS tracking is a natural complement to the GreenRoad driver performance management offering, it's reported, and, with the combination of these two capabilities, fleet operators will have all they need to optimize fleet efficiencies and maximize driver productivity.
GreenRoad GPS Insight
CIRCLE 145 ON READER SERVICE CARD
---
Non-conductive Fiberglass Fish Tape
Klein Tools introduces non-conductive fiberglass fish tape to protect professional tradespeople, electrical wires and equipment when wire pulling. This new fish tape is made with a non-conductive tape, tip and case for added protection against energized circuits. End-user research has confirmed that the number one concern for all electricians is their safety.
Made in the USA, the non-conductive tape (Catalog Number 56024) is available in a 100-ft. length. The laser-etched 1-ft. markings allow an accurate measure of the depth of conduit runs as well as the amount of tape left to pay out.
Klein Tools
CIRCLE 146 ON READER SERVICE CARD
---
Protective Gear for Workplace Safety
Graphic Products, best known for DuraLabel systems and supplies, has released its first Facility & Safety Equipment (FSE) product catalog. Earlier, Graphic Products introduced the Spill Arrest line of application-specific absorption products.

With the addition of both catalogs, consumers can now purchase everything from safety glasses and earmuffs to HazMat pads, drain covers and link repair kits from Graphic Products.
While workplace fatalities have decreased in the U.S. in recent years, thousands still die each year, according to the U.S. Bureau of Labor Statistics. The catalog, which focuses on maintenance, repair, operations and personal protective equipment, complements the company's growing line up of labeling systems and supplies.
This 20-page catalog includes: eye protection, head and face protection, hearing protection, respiratory protection, hand protection, welding, ergonomics, protective clothing, hi-viz apparel and fall protection.
Electrical workers who face the dangers of arc flash in high voltage work environments will benefit from FSE catalog arc flash protection products, which include: tool kits, gloves, face shields, outerwear, blanket and aprons.
Graphic Products
CIRCLE 143 ON READER SERVICE CARD