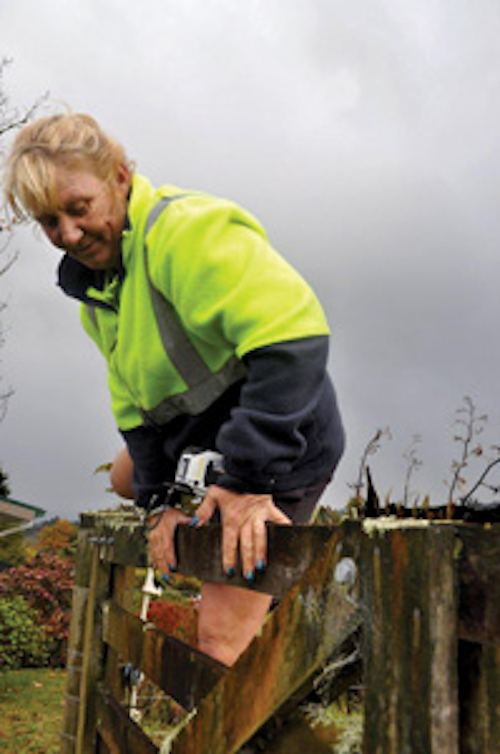 A rural energy-generation company improves service in hard-to-reach areas.
Compared to urban areas, rural and rugged environments present a unique challenge for utility data collectors-but the energy demands and service quality for rural customers are equally important.
Knowing this led e-merge Data Solutions' rural client, King Country Energy (KCE), to make the switch from a paper-based reporting system to a wireless mobile solution that has saved time, increased reporting accuracy and improved customer service.
KCE, a community-focused company located in a rugged, isolated area, is using mobile technology to make life simpler in difficult weather and terrain conditions.
A Challenging Fieldwork Setting
Hard sandstone forms the base of KCE's hilly terrain. Its landscape varies from dense forests to coastal sand dunes to snow-tipped mountains. KCE supplies energy for 19,000 household and business customers in the region, in locations ranging from semi-urban to extremely rural, and is responsible for gathering regular reads on their energy meters.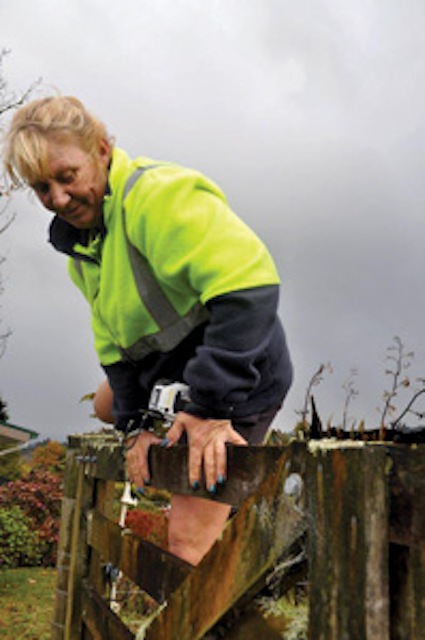 According to Helen Peacock, retail business manager at KCE, a meter reader traveling to the most rural areas might drive more than 250 miles in a day for seven or eight reads. And it's not just time on the road that's a challenge.
"Actually getting to the meters can be quite treacherous," Peacock said. "They can face all sorts of obstacles-unpaved farm roads, ups and downs, swamps. We have one reader who rows a boat to read one meter on the coast."
These challenges affect KCE's employees and its data-collection equipment. KCE originally used a paper-based system to track its reads. As time passed, the company changed its system to a computer-based method with mobile devices-but the bulky devices were hard to carry over the terrain, and they had to be parked each night in docks to export data.
KCE's Peacock discovered e-merge Data Solutions' wireless meter-reader solution, called dialog, by asking about reading systems. She learned it was possible to wirelessly communicate meter reads and related information back to the office within minutes.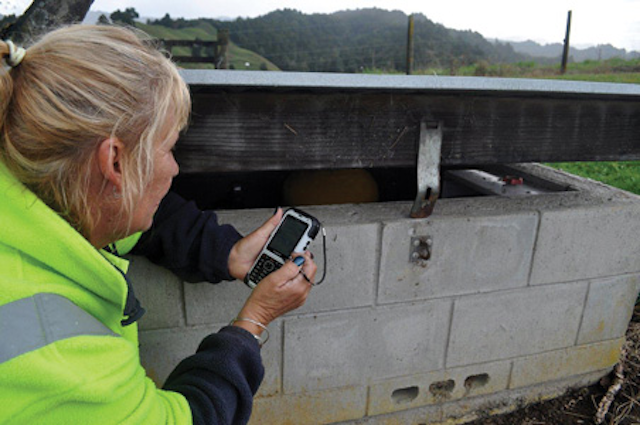 Rugged Technology Confronts Environmental Obstacles
KCE soon employed e-merge Data Solutions to help implement a wireless mobile solution. But even this step wasn't without growing pains-KCE quickly realized that although the company's software worked well, it would need to run on personal digital assistant (PDA) units specifically chosen for the weather, terrain and handling it would encounter.
The first PDAs the readers used had to be kept in thick plastic cases to guard against water and dirt, which made the units difficult to operate. But removing the cases for better functionality made them vulnerable to damage. In her previous position as a meter reader, customer services associate Karen Hardisty removed her unit's case on a nice day-and she dropped and shattered the device when a dog jumped at her.
E-merge Data Solutions decided to watch for emerging devices that might be suitable for KCE's situation. The company discovered the Nautiz X3 from Handheld-a newly released rugged and affordable PDA-and tested it.
It was immediately clear the Nautiz X3 was a good fit for KCE. The device meets U.S. military standards for withstanding drops, sand, dust and water, and it operates in temperatures ranging from -4F to 140F. It also features a sunlight-readable touchscreen; has a battery that lasts an entire workday on one charge; and is compact, fitting in one hand.
KCE was approaching a contract renewal with the company, so e-merge Data Solutions included a hardware upgrade in its renewal offer. The company then sent two Nautiz X3 units to be tested in the rugged terrain.
"They sent us two units, and we had two of our meter readers using them. They really liked them, so we decided to roll them out to all our meter readers because they're faster, they're more user-friendly, and they're actually a handheld device rather than the big straps and cases they used to use," Hardisty said.
These devices have proven they're field-ready-there have been no breakages, damages or even negative comments from meter readers.
"It was a whole new concept for us. But it was amazing how easy and how quickly the meter readers picked it up and loved it," Peacock said.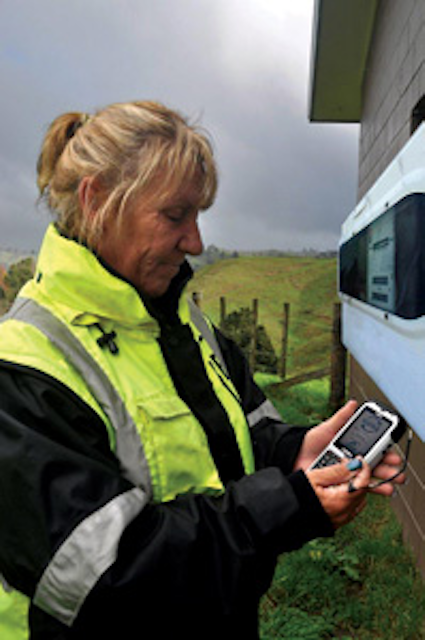 Paving a Path Toward Improved Customer Service
KCE is enjoying the new data collection and reporting capabilities of running dialog on mobile devices. Peacock and Hardisty said so much time has been saved with the new system that their team is able to read more meters-even their rural rounds are now being read monthly.
The new technology allows managers to see up-to-the-minute progress of complete work, successful jobs and re-work issues, along with meter readers' notes about locations and reads.
"The reporting features and technology amaze me," Peacock said. "It's significantly improving productivity and quality in the field."
But even with all the improvements in data-collection, reporting and time savings, customer service is still the bottom line for Peacock and KCE.
"At the end of the day we are completely focused on providing the best possible service we can to our customers, and this helps us do that," Peacock said. "We've gone from the 'paper days' to these wireless devices, which have greatly improved our service."