Bulwark Protective Apparel Selected as Partner by AmeriPride Services
Bulwark Protective Apparel has been selected as the exclusive supplier of flame resistant (FR) garments for AmeriPride Services. Against many top competitors, Bulwark demonstrated advanced technical expertise, extensive sales support, broad scope of market knowledge and very good product training support.
Bulwark has maintained its position by providing market innovation, technical services and expertise–and it welcomes the opportunity to deliver these values to AmeriPride on a larger scale.
Bulwark's full complement of Ultra Soft, Nomex IIIA and Cool Touch 2 fabrics and garments will allow it to provide even more customized solutions to its customers. AmeriPride Services selected Bulwark as its FR garment partner because of its commitment to product quality and superior service for customers, it's reported.

Headquartered in Nashville, Tenn., Bulwark manufactures and markets FR shirts, pants, bibs and coveralls, outerwear and accessories.
VF Corp., Bulwark Div.
CIRCLE 111 ON READER SERVICE CARD
---
Tuff-Grip PRO Fish Tape Upgraded with Laser Etched Tapes, Speed-Grip Handle
IDEAL Industries announces two major upgrade options for its Tuff-Grip PRO fish tape. First, the Tuff-Grip PRO is now available with laser-etched versions of IDEAL blued steel and stainless steel tapes. Both tapes can be purchased separately as replacement tapes or bought pre-installed within a new IDEAL Tuff-Grip PRO. Permanent, laser-etched, 1-foot increments enable electricians to accurately and instantly measure conduit length, always letting the user know how much tape they have left to payout. Measurements are etched into the tape so they will never rub off with wear.
Secondly, contractors can now upgrade their Tuff-Grip PRO with Speed-Grip, a new vertical grip that achieves a faster payout and rewind than traditional handle designs. Ergonomically engineered to put less strain on the wrist, Speed-Grip also has a large hand opening for use with bulky gloves, like the original Tuff-Grip handle.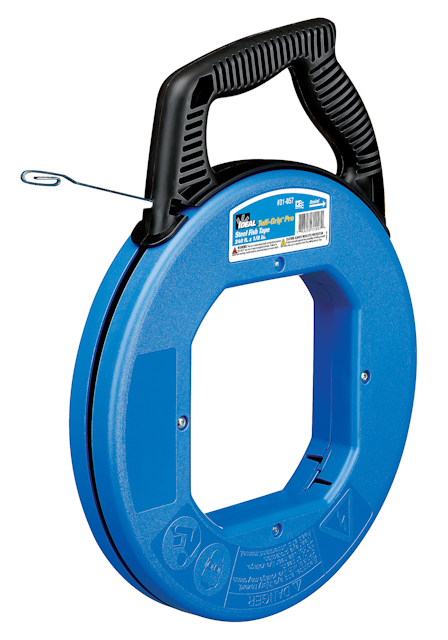 Tuff-Grip PRO Fish Tapes easily handle multiple bends, elbows and plane changes without hanging up or deforming within the conduit.
IDEAL Industries Inc.
CIRCLE 113 ON READER SERVICE CARD
---
Tablet PCs for Industrial and Construction Applications
GammaTech Computer Corp., a manufacturer and supplier of notebook and tablet computers, has compressed its military-grade durable design and versatile computing into the RT10 series of tablet PCs. It features a touchscreen, 10.2-inch widescreen display and Windows 7 compatibility.
At just five pounds with an attached stylus, the GammaTech RT10 tablet PCs are easy to carry while making the rounds. The high-resolution (1024x600) WSVGA TFT LCD display features an LED backlight to eliminate eyestrain, while the resistive touchscreen responds to both stylus and fingertips alike. A nine-cell smart lithium-ion battery provides up to six hours of life, so your trips around the factory or site will never be interrupted by the need to charge.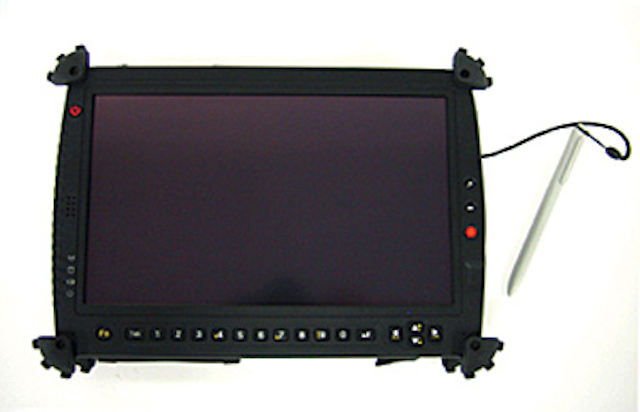 In hard-work environments where technology is susceptible to damage from encroaching dirt and liquids, the RT10 series meets military 810G standards for durability: the fully rugged and sealed design completely guards internal components, making the tablet drop-proof, spill-proof, shock-proof, dust-proof and watertight.
GammaTech Computer Corp.
CIRCLE 112 ON READER SERVICE CARD
---
Software Designed For Transmission and Distribution Contractors
Estimating software, also used for project management, is a staple of the electrical contracting (EC) business. McCormick Systems has offered a suite of electrical estimating products for ECs since its founding–by an electrical contactor–in 1979.
What about other types of contractors? Datacom and systems integrators, security dealers, building automation contractors and others in the low-voltage business can use the automated building systems version of our software.
But not until now–with a new introduction for fall of 2010–has the company provided software specifically designed to serve contractors who work on the national, regional, and local transmission and distribution power grid.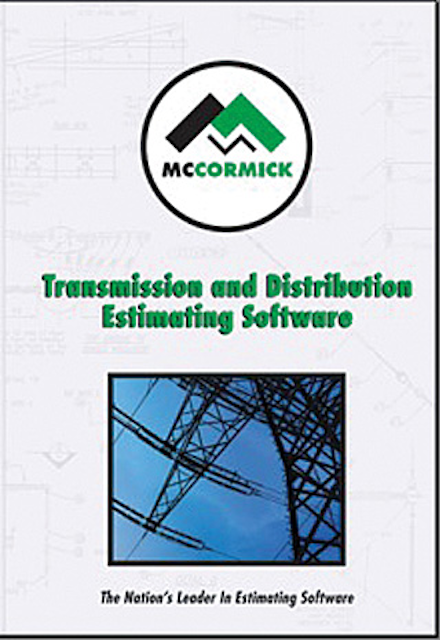 While a construction project for a typical EC consists of buying and installing lighting, switchgear, wire and cable, and everything from UPS units to wirenuts, line contractors are dedicated to digging holes, planting poles and hanging high-voltage cable on them (or rehabilitating, renovating, and/or maintaining existing power lines).
"We've listened to these contractors," McCormick said. "Now, they estimate using spreadsheets or estimate it by hand. Systems created to serve ECs doing product installation inside buildings will not work for them. So, we had to create something new."
McCormick Systems Inc.
CIRCLE 114 ON READER SERVICE CARD
---
Vests Offer Comfort, Visibility and Plenty of Pockets
Made of breathable nylon mesh, Forestry Suppliers' Mesh Vests are designed to comply with ANSI/ISEA 107-2004 Class 2 Standards for high-visibility safety apparel.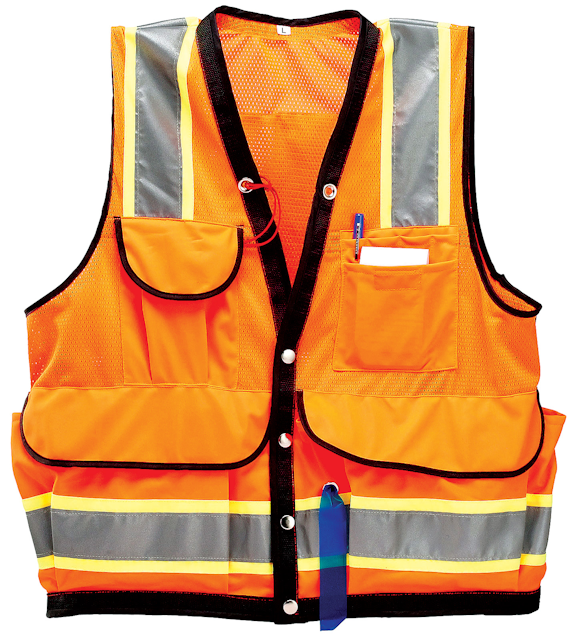 These versatile, economical vests feature eight pockets: a compass pocket, a pencil pocket, a notebook pocket, two pockets at the waist (one with a flagging dispensing grommet and both with Velcro closures), two inside pockets at the waist and one large pack pocket on the back that stretches across the full width of the vest.
Find Forestry Suppliers' complete selection of surveying and safety equipment in its current catalog.
Forestry Suppliers Inc.
CIRCLE 115 ON READER SERVICE CARD
---
Protect Gang Meter Sockets With KD Bar
The dramatic increase in advanced metering infrastructure (AMI) and smart metering deployments across the nation has resulted in fundamental changes in meter site inspection and security. Brooks Utility Products Group has expanded its line of security products to include the new KD Bar, which helps protect gang meter sockets from tampering.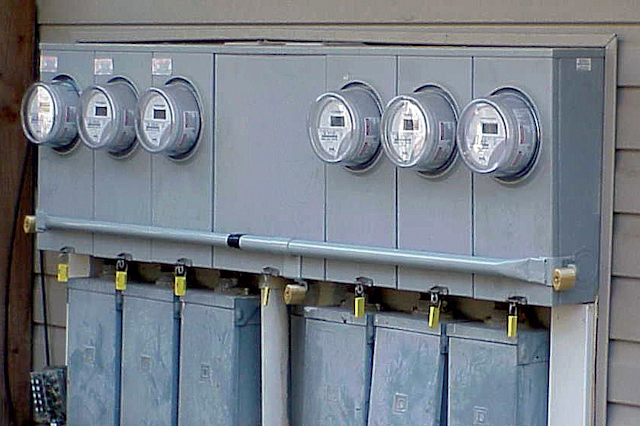 The KD Bar is made of powder-coated hardened steel and features a sliding, adjustable-length design that fits a variety of different-sized gang meter sockets. It locks across the front covers of the gang socket, using one of two locking systems: padlock-style lock, similar to Brooks UP's Quik Pin Lock, and barrel lock style, such as Brooks UP's Quik Lock II.
An optional center lock bracket is also available for added security by creating an additional lock point. The KD Bar is available in two sizes and does not require holes punched in the socket–allowing for quick and easy installation on many gang meter socket sizes. The small bar adjusts to fit sockets 25 to 37 inches, and the large bar adjusts to fit sockets 37 to 64 inches in overall length.
Brooks Utility Products Group
CIRCLE 117 ON READER SERVICE CARD
---
Patented Electronic Vehicle Inspection Report System
Zonar's patented Electronic Vehicle Inspection Report (EVIR) system verifies pre- and post-trip inspections. EVIR complies with all United States Department of Transportation (USDOT) mandated pre-and post-trip vehicle inspection regulations, as well as OSHA and MSHA equipment inspection requirements.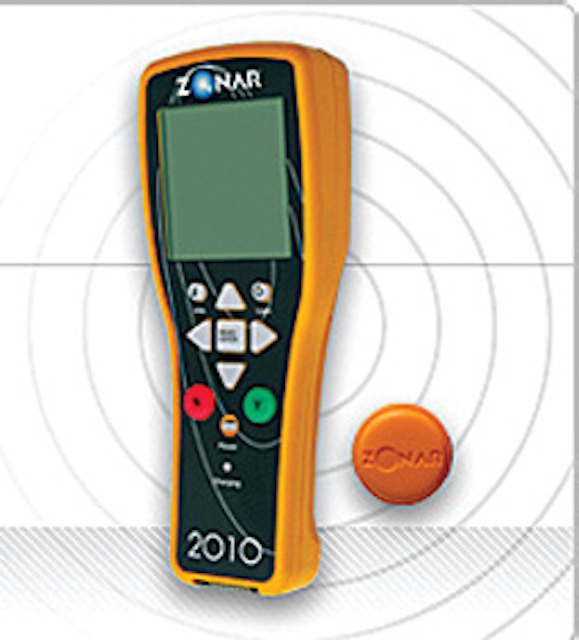 The system is easy to use, identities defects faster and more reliably, speeds vehicle repairs and reduces on-road breakdowns. EVIR cuts the time it takes to perform inspections in half and expedites USDOT audit processes. The data from the electronic inspections provides instant reporting and alerting of noted defects.
Zonar Systems
CIRCLE 118 ON READER SERVICE CARD
---
In-line Splice Reducer HYREDUCER Kit (YSR-TC) Line Expanded
BURNDY, a manufacturer and provider of connector solutions to the industrial, energy, construction, telecommunication, petrochemical, data center and transportation industries, announces the expanded line of HYREDUCER (YSR-TC) in-line splice reducer products. Originally designed for the telecommunication industry to better provide wire management solutions when reducing conductors with irreversible compression connectors, other industries have seen the benefits, and to answer these needs, BURNDY has expanded the line. These connector kits provide an in-line reduction of two conductors while keeping space requirements to a minimum.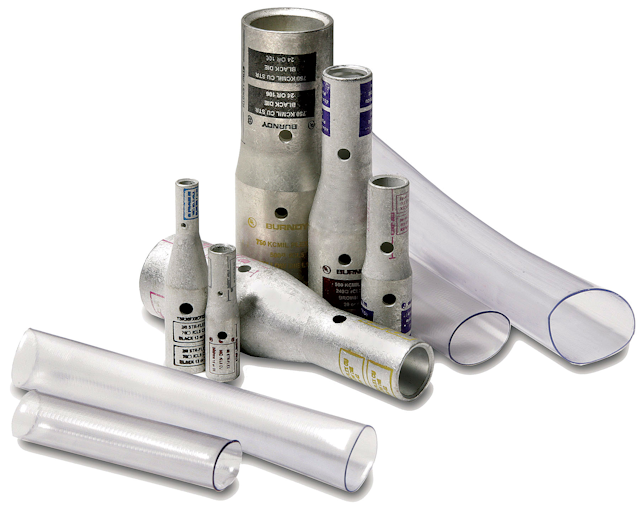 The HYREDUCER kits are pre-packaged with the YSR-TC connector, heavy-duty clear Telcordia GR-347-CORE "Abrasion and Cut Test" approved heat shrink, and an installation instruction sheet. All YSR-TC connectors have an inspection hole so a person can visually check for a fully inserted conductor. All YSR-TC are UL Listed and CSA Certified when crimped with the approved tool and die combination, a part of the BURNDY Engineered System.
BURNDY
CIRCLE 116 ON READER SERVICE CARD
---
PowerCrew In-box Power Supply Delivers Safe Jobsite Power
The Knaack PowerCrew 15-amp, in-box power supply provides a safe solution for in-box power that works in any jobsite box brand or style. PowerCrew virtually eliminates the risks of shock and fire. It has four ground circuit fault interrupter (GCFI)-protected electrical outlets that provide 15 amps of power for operating tools or charging batteries. The power source comes via a standard three-prong/straight blade extension cord, which plugs into the outside of the box. PowerCrew replaces the unsafe practice of jerry-rigging power solutions for jobsite boxes.
PowerCrew includes a number of important safety features. One of them, an internal relay, senses an open neutral conductor (a broken wire) in the power supply line. If this occurs, the relay remains open, preventing electricity from reaching someone who might make contact with the broken wire.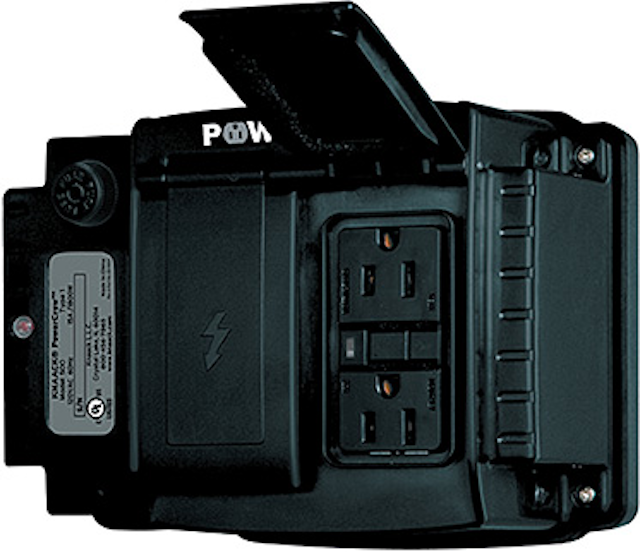 Listed with Underwriters Laboratory, PowerCrew has been tested and determined to meet recognized safety standards from an independent laboratory. By receiving the UL Listing, PowerCrew also has demonstrated compliance with OSHA-recognized test standards.
Knaack LLC
CIRCLE 121 ON READER SERVICE CARD
---
More Utility Products Current Issue Articles
More Utility Products Archives Issue Articles