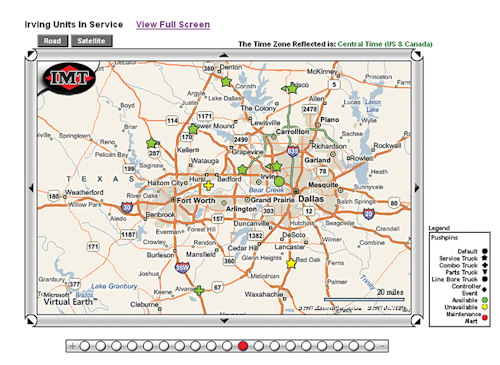 Enhanced software is Web-based and GPS-enabled.
Fleet managers can maximize equipment profitability with help from Iowa Mold Tooling's (IMT's) enhanced ValuePlus Fleet Management (VPFM) software. VPFM allows fleet managers to analyze and improve the operating costs of their vehicles over time. VPFM is a global positioning system (GPS)-enabled, Web-based application, which increases the software's functionality and eliminates the need for manual data entry. Fleet managers can use VPFM to ensure their service trucks are operating at top efficiency because it captures the important cost and utilization data customers need to reduce operating expenses, maximize vehicle and equipment component utilization, and develop efficient replacement cycles.
VPFM software helps customers run a profitable service fleet. When clients expressed concern about how much money they were spending on their older service vehicles, IMT developed VPFM as a tool to help them get the most value for their dollar.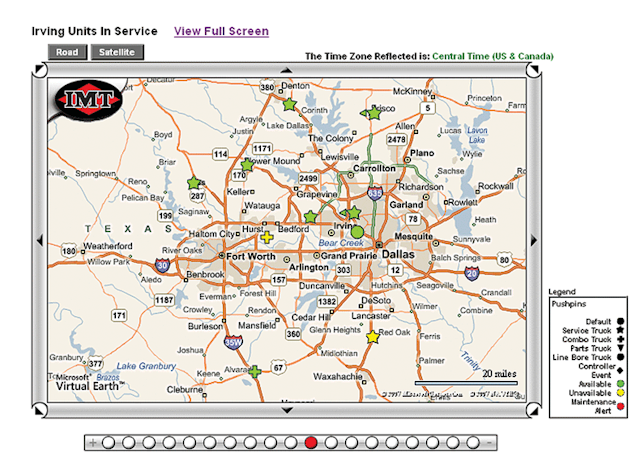 VPFM can provide the data to effectively address that issue. The software supplies users with truck utilization reports that include statistics such as how many hours the crane, compressor, welder, chassis and other components are operating; the truck's mileage; and how many hours the truck is on the road. These reports also include a breakdown of planned vs. actual miles and hours.
Customers also receive notices of preventive maintenance (PM) schedules based on usage and can compare their trucks' performance to that of similar vehicles worldwide.
The key to VPFM is that it doesn't treat every truck–or each component of the truck–the same. It monitors each vehicle separately–the chassis miles and the components' working hours–and then provides a PM program based on the individual truck's actual working conditions.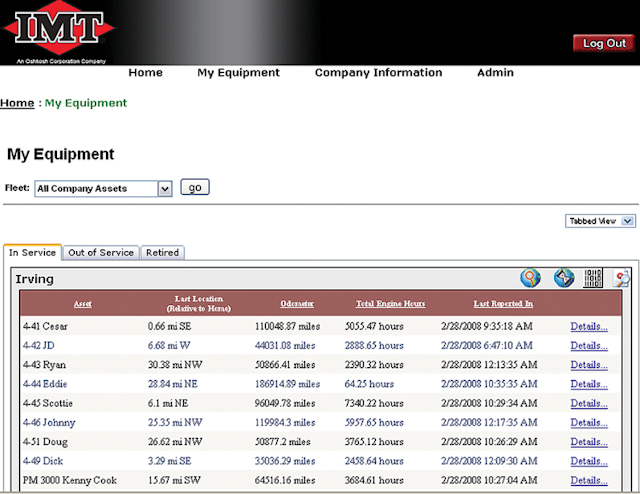 VPFM also has the capability to help dispatchers quickly decide which truck to send when a service call comes in. An equipment operator calls to request field service, and the IMT customer's dispatcher inputs the customer's address into VPFM. The software then flags the address on a map and uses real-time GPS data to show the locations of all service trucks, indicating which trucks are available and their distance from the customer. From memory, the VPFM system can recall a cookie crumb trail of the vehicle's route.
The GPS feature also allows the dispatcher to call up each truck's performance data and location on the spur of the moment. Drivers set their trucks to free or busy, and the information takes the guesswork out of deciding which truck to send when a service call is received. ❏
About IMT: Iowa Mold Tooling Co. Inc., an Oshkosh Corp. company, began in 1961 as a business providing new tread designs for recapping tires. The company has grown to become a manufacturer and supplier of service vehicles, cranes, hydraulic loaders and air compressors for tire, mining, construction, material handling and utility markets worldwide.
More Utility Products Current Issue Articles
More Utility Products Archives Issue Articles