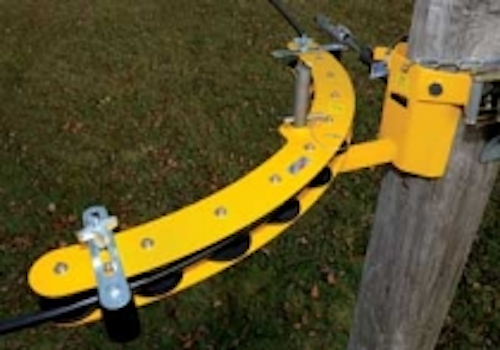 New NotePad V Universal Computer Cradle
Gamber-Johnson, an ISO 9001:2008 certified manufacturer of rugged docking stations and vehicle mounting solutions, announces the release of a new universal computer cradle, the NotePad V—a rugged mounting cradle for most of the computers currently in the marketplace today. The NotePad V (Item No. 7160-0250) is the next version of universal computer cradles in a long line of industry proven cradles from Gamber-Johnson.
When the Notepad V was designed, the company kept five crucial areas of importance in mind: security, function, safety, aesthetics and installation. Using each of the five crucial areas as guidelines, Gamber-Johnson was able to improve upon its current NotePad IV cradle design and still keep the features that had made the NotePad series so popular.
The result is a NotePad V universal computer cradle with added security, special "flanged" side clips that provide high strength (computers cannot be removed by bending the side clip), new heavy-duty keyed lock securely closes chassis when activated, and computer is supported on all sides by strengthened clip design.
Gamber-Johnson
CIRCLE 108 ON READER SERVICE CARD
NightRay Wireless Remote Control Spotlight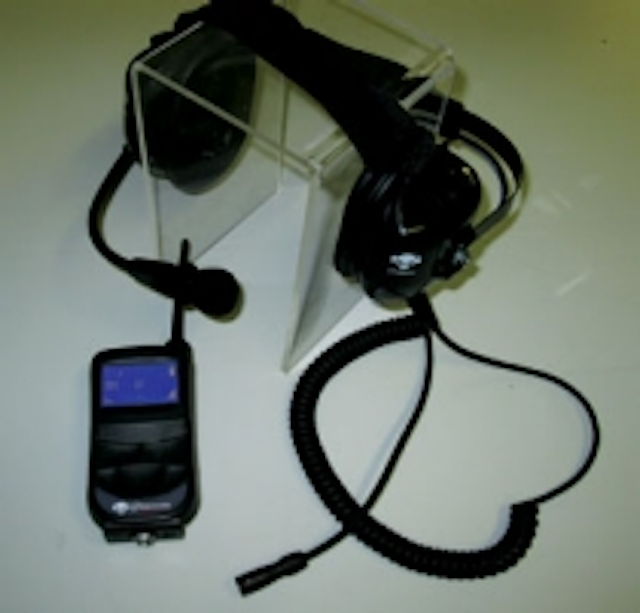 K&H Industries was selected by the Defense Supply Center Philadelphia to supply its American-made NightRay wireless remote control spotlight to the United States Army. The award is for 490 K&H NightRay wireless remote controlled spotlights. NightRay Wireless was introduced in February 2009.
NightRay Wireless is a vehicle-mounted remote control spotlight. The full lamphead rotation of 370 degrees of motion on horizontal axis and 350 degrees vertical tilt can be controlled by a wireless key-fob up to 100 feet away. The open yolk design allows full range of motion in any weather condition and does not compromise light output.
K&H Industries offers its Buffalo Blizzard Tuff design to protect against extreme weather protection on lamphead, base and remote control. NightRay's internal components and housing are constructed of materials chosen for their ability to provide long lasting durability in extreme environments—including snow, ice and salt-water.
K&H's product line includes the NightRay and StarBeam remote-controlled, vehicle-mounted spotlights as well as the wide area Quad Light.
K&H Industries Inc.
CIRCLE 109 ON READER SERVICE CARD
Crash Cushion Reduces Severity of Errant Vehicle Impacts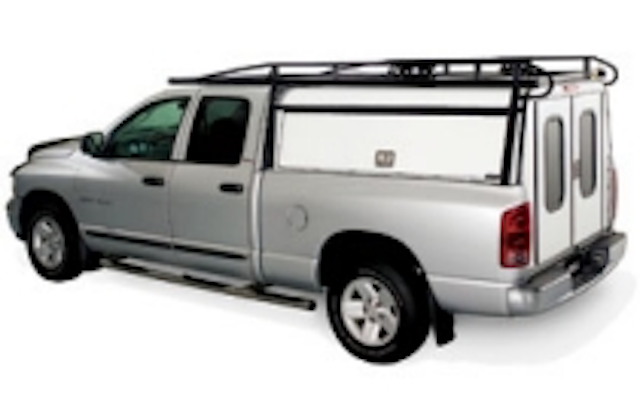 The RAPTOR Crash Cushion from Barrier Systems Inc. is designed to reduce the severity of errant vehicle impacts with a utility pole or tree. The RAPTOR System can be installed at many sites that do not have the space needed for a traditional impact attenuator and does not require a foundation. The RAPTOR 300 and 600 Systems meet NCHRP 350 TL-1 criteria as non-redirective impact attenuators.
Barrier Systems Inc.
CIRCLE 110 ON READER SERVICE CARD
Personal Cooling Products Reduce Fatigue and Heat Exhaustion
Introducing Pelsue's new line of personal cooling products to reduce fatigue and heat exhaustion. The ANSI Class 2 cooling vests, cooling caps, helmet liner, arm coolers and neck coolers can lower the skin temperature by up to 20 degrees by simply soaking them in water for no more than 30 seconds. The cooling benefits last up to 8 hours. You can always simply re-dip the product in water to replenish the inner core. Products are available in both a standard and flame retardant fabrics. Call for colors and styles.
Pelsue
CIRCLE 111 ON READER SERVICE CARD
Automatic Wire and Flexible Tubing Cutter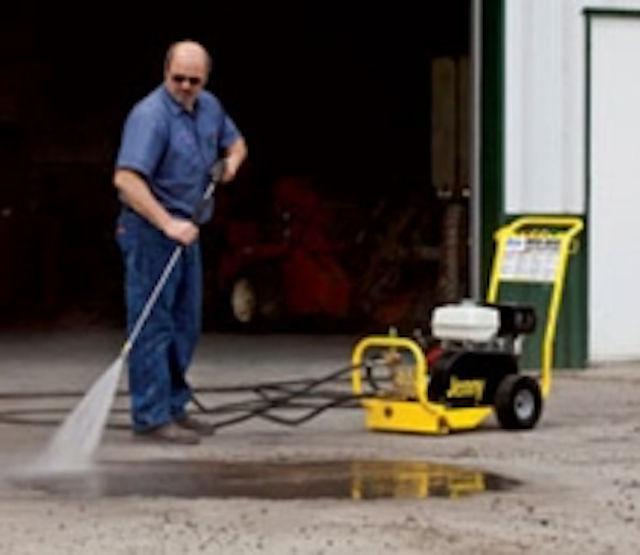 Eraser's Model WC601A automatic wire and flexible tubing cutter—for bench top and automated processing—easily and accurately cuts wire, tubings, sleevings and more to the programmed length and number of pieces. Nine variable feed rates allow the operator the flexibility to choose the correct rate for a given material to optimize production rate, repeatability and accuracy of the cut length. The unit utilizes an adjustable self-centering dual driven belt feed, coupled with an air-activated cut-off blade.
Among other features: programming of the unit is simple, a batching feature allows all variables for frequently run jobs to be pre-programmed, up to 99 batches may be programmed, a kitting feature allows for multiple pieces of different lengths to be cut within a batch, and up to 10 kits can be programmed.
The Eraser Co. Inc.
Circle 112 on reader service card
Immediate Rental Availability of Fluke 1550B MegOhmMeter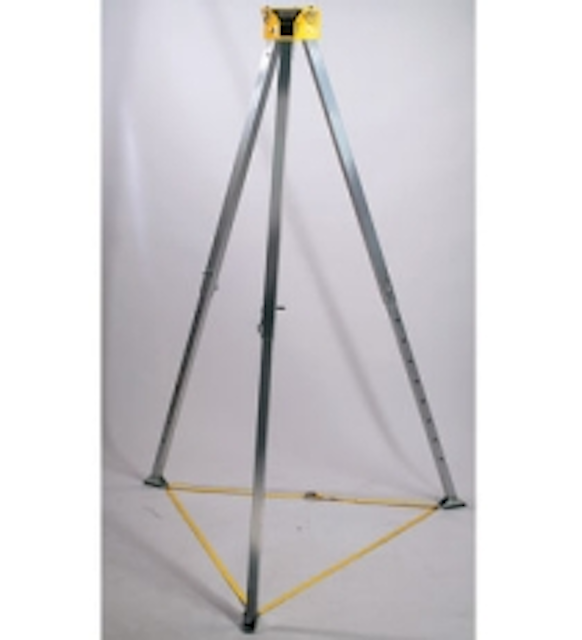 Advanced Test Equipment Rentals, a provider of electronic test and measurement equipment rentals, announces immediate rental availability of the Fluke 1550B Megohmmeter.
The Fluke 1550B is a digital megohmmeter capable of testing switchgear, motors, generators and cables at up to 5,000 Vdc. It can be used for a wide range of tests—from simple spot checks to timed tests and breakdown tests. Measurement storage and PC interface software make it especially useful for preventative maintenance. Heavy-duty leads, probes and alligator clips fit in the custom carrying case for a rugged field testing kit.
The 1550B offers very good operation, including:
Standard test voltages of 250–5000V
Measures up to 1 Tera-Ohm
Warning voltage function alerts the user that line voltage is present and gives the voltage reading up to 600 Vac or Vdc
Automatic calculation of Dielectric Absorption and Polarization Index with no setup
Guard system eliminates the effect of surface leakage current on high-resistance measurements
Large digital/analog LCD delivers detailed measurement data
Measures cable or insulation capacitance
Measures leakage current
Ramp function (0-5000 Vdc) for breakdown testing
Includes FlukeView Forms Basic 1550B software and optical interface cable for downloading to a Windows PC, and more!
Advanced Test Equipment Rentals
CIRCLE 113 ON READER SERVICE CARD
One-stop Shop for All Material Handling OEM Parts
Intelligrated, an American-owned automated material handling solution provider, announces the launch of its expanded OnTimeParts operations for all material handling equipment. A one-stop shop for genuine replacement and upgrade parts regardless of OEM, the improved and easy-to-navigate service features an upgraded online store (www.OnTimeParts.com), an expanded catalog of over 50,000 part numbers and extended live support hours.
OnTimeParts.com upgrades feature an enhanced user interface for easy online ordering, part search and category browsing. A streamlined account set-up process enables quick access to inventory as well as the store's advanced features—including order tracking, purchase histories and a choice of payment options. The release of these enhancements is the next step in Intelligrated's multi-phase OnTimeParts.com improvement plan scheduled to progress throughout 2010.
OnTimeParts combines the convenience of online ordering with the expertise and support of Intelligrated's 65-person strong parts specialist team. Intelligrated's expanded catalog of over 50,000 active part numbers include a wide range of genuine replacement parts for most material handling equipment, including all of the Intelligrated and legacy FKI Logistex product lines.
Intelligrated
CIRCLE 114 ON READER SERVICE CARD
Continue to New Products Showcase: Part 2

More Utility Products Current Issue Articles
More Utility Products Archives Issue Articles