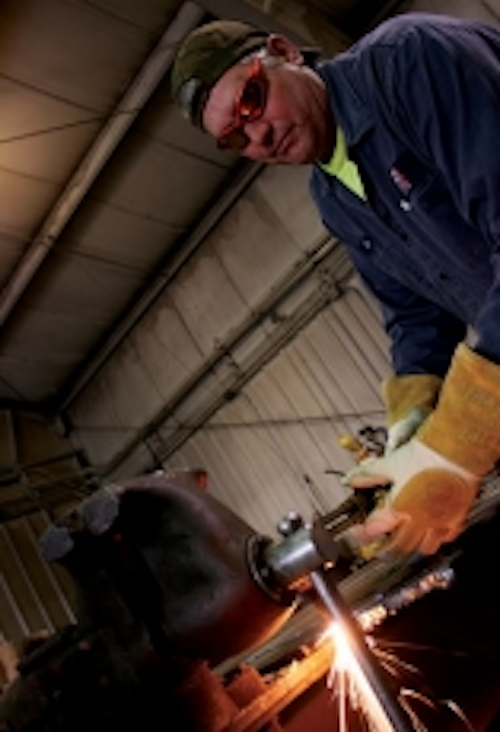 Safety Glasses Added to Line of Safety Products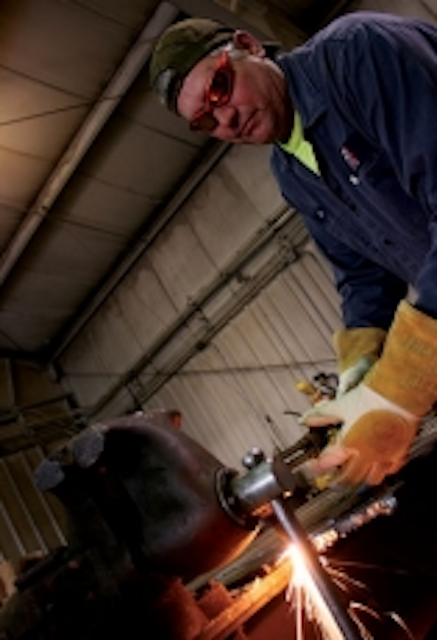 Miller Electric Mfg. Co. has added safety glasses to its Arc Armor line of protection products. Designed for optimal comfort, fit and durability, the new safety glasses are available in three different frame colors and either clear or shade 5.0 lenses.
Featuring rubber ear pads and form-fitting orbital eye coverage, the new safety glasses reduce facial discomfort and pain that can occur after long periods of use.
The Arc Armor safety glasses provide very good protection features, including shatter-proof polycarbonate lenses with an anti-scratch coating and soft foam eye guards that keep out dust and perspiration. The shade 5.0 glasses, ideal for plasma or oxy-fuel cutting, also feature a reflective outer coating that protects against ultraviolet light. The new safety glasses meet the ANSI requirements for personal eye and face protection devices.
Miller Electric Mfg. Co.
CIRCLE 134 ON READER SERVICE CARD
New and Improved Cut Resistant Industrial Glove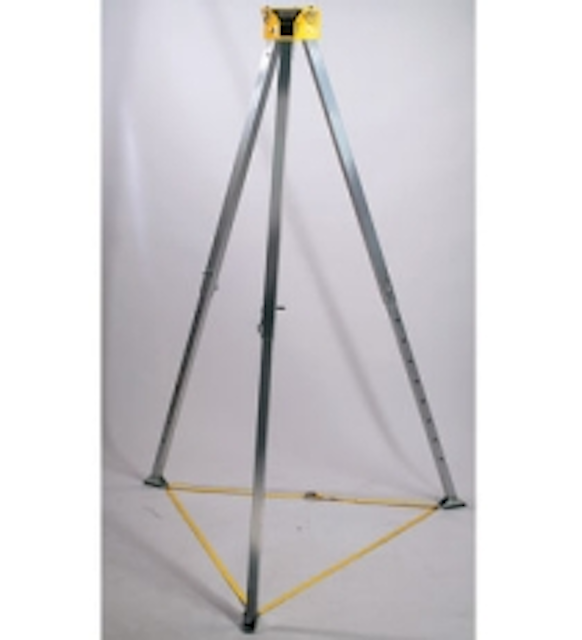 Kimberly-Clark Professional's newly re-branded Jackson Safety G60 Purple Nitrile Cut Resistant Gloves now provide an even higher level of cut resistance with enhanced dexterity and comfort features. The gloves are very useful in metal fabrication, glass handling, automotive assembly and for other applications that require protection against hand lacerations, such as handling sharp parts.
To improve cost-in-use, the new G60 gloves are ambidextrous. The gloves feature a tapered coating on the fingertips to provide added durability without sacrificing dexterity. With a distinctive dotted palm to enhance grip and flexibility, the G60 gloves are made from Dyneema fabric to provide the highest level of breathability and comfort to help drive compliance.
The gloves provide ANSI Level 3 cut resistance (1150g CPPT). They are available in sizes small through XXL.
Kimberly-Clark Professional
CIRCLE 135 ON READER SERVICE CARD
Remote Control Potentiometers Simplify Automation Upgrades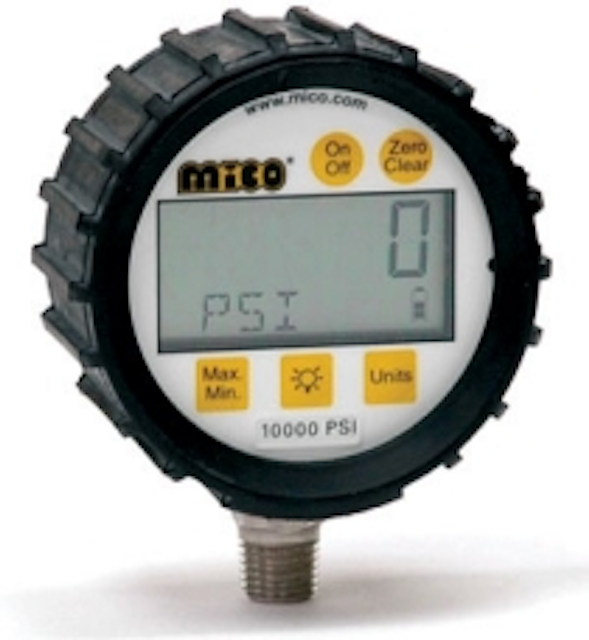 Micronor's new MR266/MR267 series Remote Control Potentiometers are turn-key solutions for upgrading manual potentiometer and rheostat process controls to PLC control. These products operate at 24 Vdc and offer the following options: 4-20mA or 0-10V input/output control, non-isolated or isolated interfaces, and front panel or DIN rail mount. MR267 series replace low power (less than 5W) potentiometer controls in resistance values of 100Ω to 100KΩ. MR266 series is offered in resistance values from 2Ω to 50KΩ, 20/60/170/300 Watt options. Typical lead time is 3-4 weeks ARO.
Micronor Inc.
CIRCLE 136 ON READER SERVICE CARD
Grommets for CPVC Pipe, Electrical Cabling, Conduit, Copper Tubing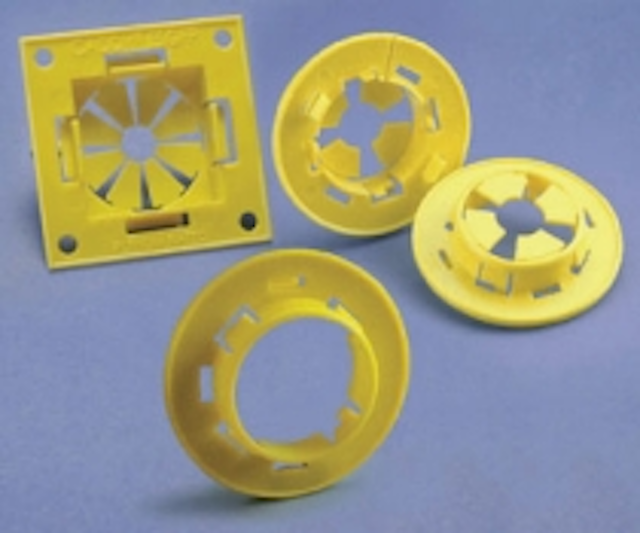 ERICO offers an Easy Snap Grommet, Anti-rattle Grommet and a Metal Stud Punch—all part of the CADDY line of products. The grommets are especially useful on CPVC pipe, conduit, copper tubing, plumbing, fire sprinkler piping/tubing and electrical cabling.
ESG and ESGP features:
One grommet can be snapped into a standard 1-11/32 inch field-punched hole or two can be snapped together for any shape factory-punched hole
Provides full 360 degree protection for cable and makes cable pull easier
ESGP can be used for 1/2 inch to 1inch copper tubing
Delivers compliance with NEC Article 300-4(b)(1) and CEC Rule 12-516
Yellow color offers improved visibility
ESGFP features:
Easy installation for pre-existing, factory-punched holes
Provides full 360 degree protection for plumbing, fire sprinkler piping/tubing and electrical cabling
Helps protect CPVC pipe, conduit and copper tubing from sharp edges
Only one grommet required per factory-punched hole
Fits larger 1 inch pipe and conduit sizes
Plenum-rated per UL 2043
MSP20 Metal Stud Punch features:
Easily punches holes in metal stud or up to 20 gauge sheet metal
Cushioned handles mean less operator fatigue and more comfortable handling
Offset handles allow punch to work in confined locations or near perpendicular walls
Lightweight punch features hardened steel components to keep tool sharper longer
Replacement cutter available
ERICO
CIRCLE 137 ON READER SERVICE CARD
Positive Pressure Ventilators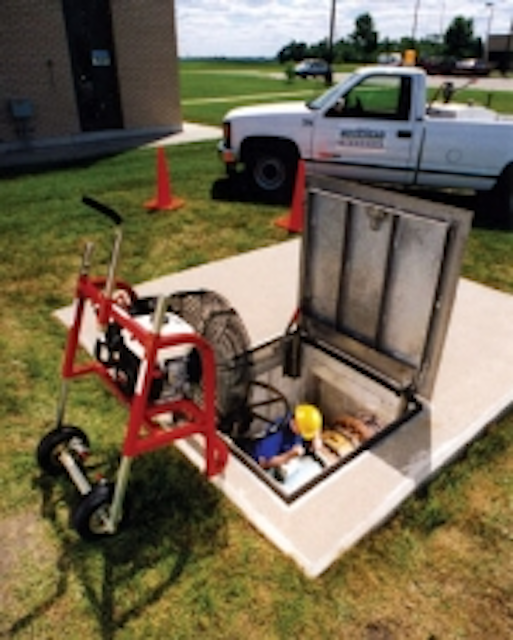 General Equipment Co.'s GP21 Positive Pressure Ventilator borrows heavily from the highly successful positive pressure technology utilized by fire departments for smoke removal. The gas-powered GP21 is the first positive pressure ventilator designed specifically for construction-related applications.
Positive pressure technology involves the production of a high volume of air that is directed through an opening and into a job site. The high-static pressure capabilities of the unit's propellers create a pressure differential that channels the airstream through an available exit and into the atmosphere. Hazardous dusts, fumes and ambient temperature extremes, found in many construction-related activities, can be effectively minimized or eliminated using this method. Positive pressure ventilators can dramatically increase job site productivity and simplify compliance with OSHA atmospheric contamination regulations.
Powered by a 5-1/2 hp Honda gasoline engine, the model GP21 produces an airflow rate of 11,000 cfm with a static capacity of 5 inches or more. An electric powered model (EP17) is also available.
General Equipment Co.
CIRCLE 138 ON READER SERVICE CARD
Chill-Its 6602 Cooling Towel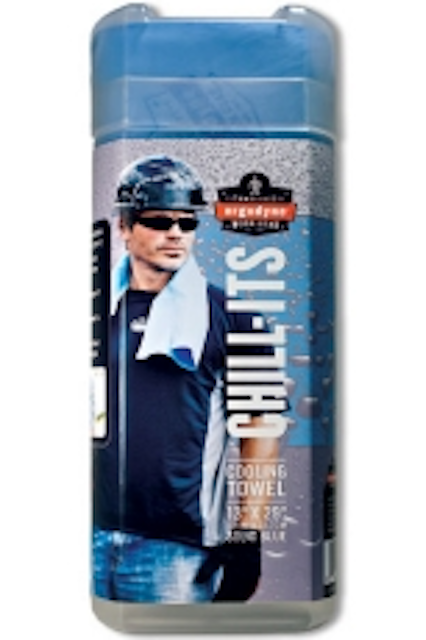 Ergodyne's Chill-Its 6602 Cooling Towel is a convenient, effective solution for those hot, sweaty days on the job. The advanced PVA material used in the towel allows it to hold water and stay cool for hours without feeling heavy and awkward. To achieve maximum cooling effects, dampen the towel to create a cooling aid significantly colder than the ambient air. Then, place the damp towel on the back of the neck for fast relief from the heat. This super-evaporative product also provides a quick solution for absorbing excess sweat.
Ergodyne recently introduced a sleek new look for the Chill-Its Cooling Towel. The updated tubular packaging provides an ideal location to store the cooling towel when not in use and keeps the towel clean, pliable and organized in any tool bag or around any jobsite.
Ergodyne
CIRCLE 139 ON READER SERVICE CARD
Towable Mini-Excavator Line Launched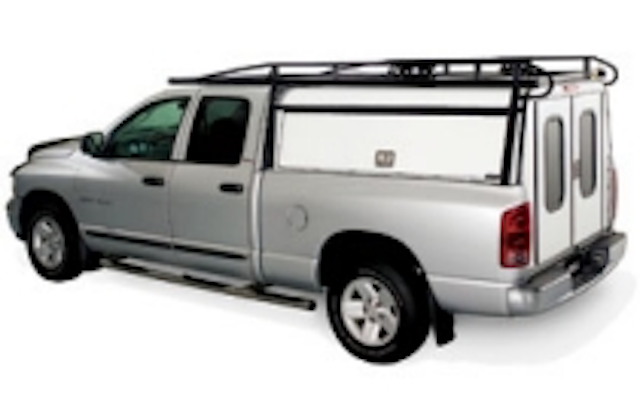 Extend Manufacturing introduces the new line of TMX Towable Mini-Excavators. Designed to provide exceptional power in a towable, easy-to-maneuver package, the TMX units offer a powerful excavating solution for a wide variety of markets, including rental, municipal, landscape and plumbing.
Featuring a quick-on and quick-off hitch system, the TMX units can be hooked behind a standard 1/2-ton pick-up, van or light-duty tow vehicle—saving fuel and hassle. No trailer is needed, and no CDL license is required—making it a very good option for do-it-yourselfers and small contractors. Lockout drive hubs enable towing at highway speeds of 65 mph.
Unlike conventional mini-excavators, TMX units eliminate tracks by utilizing zero-turn technology common on lawn mowers. The zero-turn rotation enables convenient access to tight locations and allows work on well-established lawns or greens by virtually eliminating the potential for turf damage. The drive tires are designed for mud terrain, ensuring performance and traction in demanding applications. Featuring a highly efficient orbital motor with tapered roller bearings on the output shaft, the wheel motors allow plenty of durability for challenging loads.
Extend Manufacturing
CIRCLE 140 ON READER SERVICE CARD
More Utility Products Current Issue Articles
More Utility Products Archives Issue Articles