Copper Theft: Out of Control
An ounce of prevention is worth hundreds of pounds of cure.
Aug 1st, 2010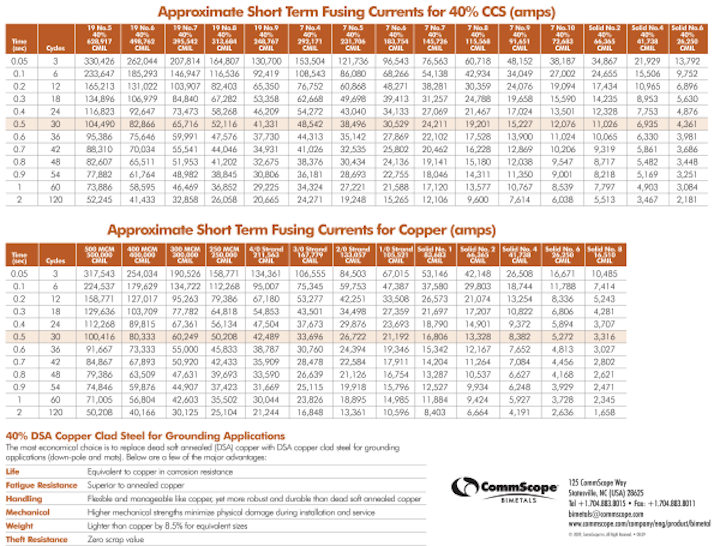 By David Lambert
The 2008 Copper Theft Report from Electrical Safety Foundation International showed that U.S. utilities spent more than $60 million and experienced over 456,000 outage minutes. This report was sponsored by Edison Electric Institute (EEI), National Rural Electric Cooperatives Association (NRECA) and the American Public Power Association (APPA). It also showed that 52 injuries and 35 deaths occurred because of copper theft. With a projected 95 percent of U.S. utilities experiencing some degree of copper theft, it is a big problem.
Real Tales of Woe
Investor-owned utilities (IOUs), co-ops and municipal utilities have had both substation grounds and distribution pole grounds removed from their properties. One Texas municipal utility had four substations torn apart in a week when thieves took the under grade 4/0 solid copper ground cables and left most of the pigtails to the transformers. The thieves, possibly a former contractor and helpers, were suspected of having some knowledge of the substation layout.
In another discovery, a large Midwest IOU investigated and found more than 2,400 poles missing ground wires. One New Mexico co-op recently had to fix more than 150 poles where missing copper grounds were found along roads. There have been other cases where brazen thieves stole 25-pound spools of #6 awg copper off utility trucks and from warehouses.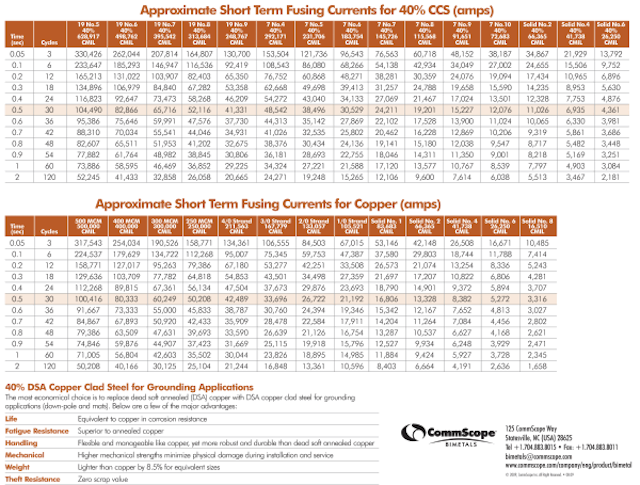 Copper Value
In the past year, copper has increased in open market pricing from $1.75 per pound to $3.50 per pound as recently as April 20. This is a 100 percent increase in price in one year. Copper fluctuates like other commodities such as gold and silver. It was down to about $3.10 per pound this year for a short time. With economic forecasters predicting inflation, it is likely copper will remain high—if not go higher in price during the next year. The thieves will figure this out and become more committed to finding available copper and taking it at increasing risks to themselves and the utilities they steal from. As more copper grounds are stolen, more risk of outages, injuries and lives are likely to occur. However, it is a problem that can be fixed.
What Has Been Tried?
Various utilities have addressed this problem with different techniques. Some have painted the copper grounds on the poles with green paint, indicating it is ground wire. Other utilities have painted it silver to remove the copper appearance, while some have tried using tin-coated copper. These are camouflage or disguise methods to make thieves think it is not copper. This assumes the thieves locate and steal copper by noticing its color only. Most thieves have already been shown where to look for solid copper wire and cable, so it is unclear which method, if any, will differentiate painted, marked or tinned copper from where the copper is actually located.
These methods don't work for under grade copper such as in substations. Also, there is the concern that if thieves know that the goods are covered up, any cover-up will just be a nuisance—but it won't lower the value of the copper to a scrap dealer.
What Works? Enter Copper Clad Steel
This material has been around for several decades and is used in most of the ground rods for poles and substation grounding in the U.S. Copper clad steel (CCS) is also readily available in wire and cable. It has been used since World War II, but its quality and performance has improved considerably since then. When used on pole grounds or substation cable, it is harder for thieves to cut and has little to no scrap value because it is mostly steel. Fault currents and lightning are a high frequency, high current discharge, traveling on the skin of the wire. This leaves the core largely unused, wasting most of solid copper when used for grounding. While the conductivity of solid copper is important to many constant power circuits, it is overkill for most grounding applications. CCS becomes a theft deterrent either immediately upon the thief's first attempt to cut it or soon thereafter when the scrap dealer tells the person no deal. The more CCS installed, the more the thief is educated to stop cutting grounding wire and cable from systems. If the decision is made to cover the ground wire, as mentioned above, it is best to do so with CCS—so thieves learn that painted or coated wire has no scrap value.
Converting From Copper to Copper Clad Steel for Grounds
Some utilities have avoided converting to CCS because of a lack of information or myths that have developed. Here are some of the issues:
• Fusing current is lower in CCS than solid copper. This is easily solved by first determining the worst-case fault current in the circuit. Often ground wire and cable are selected based on availability of certain sizes of copper, such as 4/0 for substations and #6 awg for pole grounds. If the utility knows its fault currents, it can select a size-appropriate CCS wire and cable to achieve the fusing current that will withstand the circuits' fault current. The table on page 52 displays the size of wire and cable needed for fault currents.

• Connectivity—the same connectors can be used as for copper. Exothermic welds are very secure with CCS. The copper along the CCS wire remains intact while surrounded by the fusing material—making a highly conductive, impenetrable weld joint. The use of compression connectors works well also, with no special attention necessary.

• Corrosion—probably the most misunderstood concern of all. Most ground rods installed in the U.S. are CCS ground rods. These rods are often pounded into the ground in a manner that scrapes them against the rock or earth they penetrate. During such action some of the copper may be removed, exposing the steel to rusting. It was discovered in 1970, during a U.S. Naval Labs study, that the CCS ground rods performed well and the exposed steel rusted to about two widths of the exposed area—creating a self-arresting barrier or scab to prevent further corrosion into the steel. This means that CCS wire or cable placed in the ground or strung along a pole is less likely to be abused than the rods, and therefore more likely to outlast the CCS rods.
Fusing Current vs. Current Carrying Capacity (ampacity). One important and often confusing point about fusing current is that it refers to the current that deforms the wire to a point where it is incapable of handling a similar current. This is different from ampacity. Fusing current is the measure for "short-duration, high-peak currents" such as lightning of fault currents—where ampacity is the constant current handled by a wire, typically for power conduction. For fault currents, one should be concerned with the fusing current, not the ampacity. The only place that ampacity should be a concern is for grounding applications to meet NESC 93.C.2 code requirements. This is where the ground conductor may act as the neutral and have to share some of the load from the main power conductors. CCS may be sized to fit such a neutral conductor requirement.
Is Copper Clad Steel Working to Curb Copper Theft—and Where?
Many U.S. utilities are using CCS. Large IOUs, from Florida to the Midwest to the eastern seaboard, are installing CCS for theft reduction. One example is a Florida electric co-op that had been curing its copper-theft problem with CCS.
Like many utilities across the country experiencing the continued rise in copper prices, the co-op experienced a continued rise in copper theft. It found itself needing proactive solutions to combat the growing expense. The co-op began working closely with the county sheriff's offices to track and stop any sale of material that might have been its property. Next, the co-op teamed up with its manufacturers to select material that had minimal recycle value or could be traced back as stolen property to discourage theft and keep its grounding system intact. In August 2008, the co-op also began using a CCS product provided by CommScope. The steel creates a strong conductor, and the copper provides conductivity and corrosion resistance.
The co-op had no difficulty with its linemen adapting to the idea of installing the CCS on pole grounds and equipment grounds. Easy to use and compatible with existing connectors, it didn't require special tools or equipment—so the installation process didn't have to change. It's a very malleable wire that's easy to handle.
The co-op installed 6,000 feet of the CCS in 2008 on a trial basis. In 2009, it installed 40,500 feet in its service area. In addition, the product is less expensive than soft-drawn copper wire. The co-op continues to use both products on its line, and report that the deterrents have had a positive effect on its losses caused by theft.
---
About the author: David Lambert is manager of member relations, Withlacoochee River Electric Cooperative Inc. in Florida.
More Utility Products Current Issue Articles
More Utility Products Archives Issue Articles