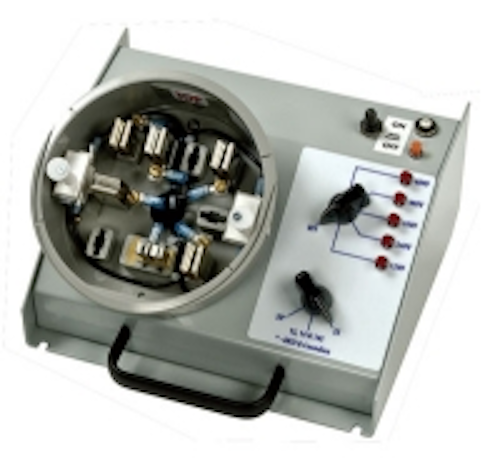 New 1.5-ton Bobcat Compact Excavator Digs Deeper, Reaches Farther, Lifts Higher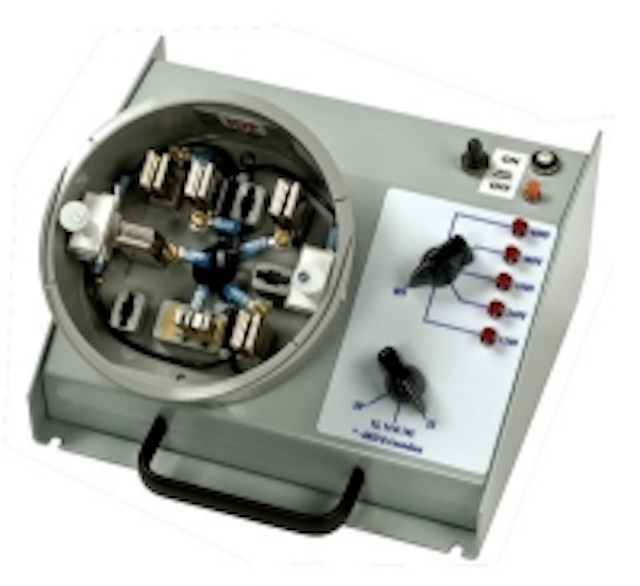 A redesigned work group allows the new Bobcat 324 compact excavator to reach farther, dig deeper and dump higher. The 324 excavator is a conventional tail swing unit in the 1.5-ton operating class. Its boom cylinder is attached to the top of the boom instead of the bottom, giving it more protection from damage while digging. It also features a lighter-weight yet durable boom fabrication with cast pivot joints. As a result, the 324 offers a maximum dig depth of 8 feet, 6 inches; reach at ground level of 14 feet; and dump height clearance of 8 feet, 8 inches—all of which are best in class.
The undercarriage on the 324 excavator hydraulically retracts to a width of just 38.6 inches for travel through gates and doorways, or alongside homes. It can then expand to 53.7 inches for greater performance. Overall height is just 85.5 inches.
Bobcat Co.
CIRCLE 106 ON READER SERVICE CARD
EZ Hauler 5500 Track-driven, Mini-digger Derrick
The EZ Hauler 5500 is a track driven, mini-digger derrick that will go places you wouldn't think of taking a line truck. Once you get to the work site, the EZ Hauler 5500 has the power to finish the job with its 5,500 lbs lift capacity and its ability to set utility poles up to 60 feet tall. It also has the ability to pick up a 2,500-lb padmount transformer. The EZ Hauler 5500 is not only a mini-digger derrick, but has the ability to perform as a material handler and personnel lift.
NESCO Sales & Rentals
CIRCLE 107 ON READER SERVICE CARD
Insulated Work Platform Increases Utilization of Cranes, Digger Derricks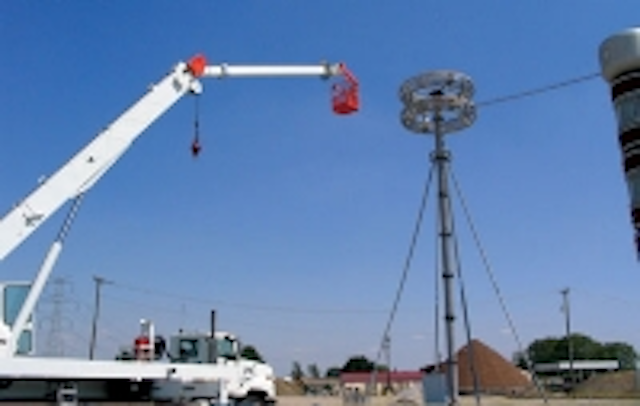 Responding to requests for work platforms capable of providing electrical insulation at voltages up to 765 kV, Diversified Products introduces the IWP-765kV Insulated Work Platform. Designed to enhance worker productivity and increase job functions performed with hydraulic telescoping cranes and digger derricks, the platform permits bare-hand work and de-energized line construction, and reduces lineman fatigue by eliminating the need to climb towers.
Featuring a tried-and-proven design, the IWP-765kV provides electrical insulation to personnel working on live transmission lines and equipment at voltages up to 765 kV. The insulated jib consists of a main structural fiberglass member, which is filament wound with computer-controlled, continuous-roving epoxy/anhydride resin. It's also sealed with bulkhead covers to minimize maintenance and protect from contaminants that may reduce insulation properties.
Diversified Products
CIRCLE 108 ON READER SERVICE CARD
E-Z Tray for Lift Applications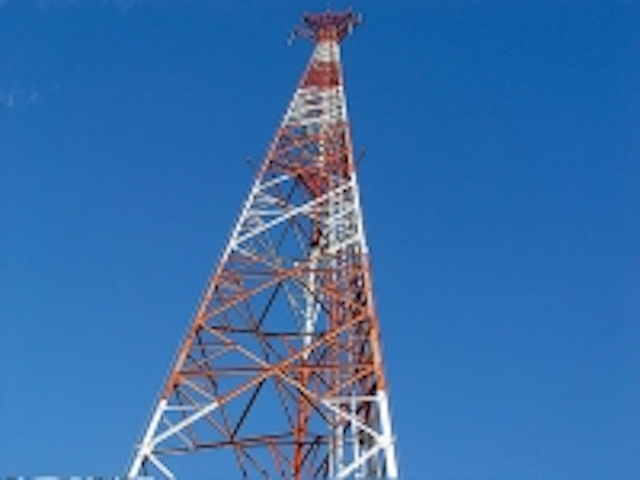 E-Z Drill's E-Z Tray is a work tray specifically designed for use on scissor lifts, boom lifts, aerial work platforms and any equipment with railings where the tray can be attached. Developed to fit the specific requests of contractors in the field, the E-Z Tray provides a simple and ergonomically friendly solution for the safe handling of tools and other objects while working at heights.
The E-Z Tray features a 3/4-inch security lip to keep tools, fasteners and other items in place on the unit's 24-by-30-inch workspace. The tray can be easily hooked onto lift railings while machined locking pins ensure it stays put. The unit can also fold down quickly to allow equipment to move through doorways and other tight spaces.
E-Z Drill
CIRCLE 109 ON READER SERVICE CARD
Pipeline and Cable Marker Visibility Enhancement Top

For applications requiring enhanced 360 degrees visibility, the QM-360 is the perfect solution. The unique triangular configuration enhances the overall visibility of the warning message by clearly displaying a three-dimensional message in all directions. Originally developed as an accessory for the Quantum Flex QM-375 marker, it can also be used on other posts such as steel U-channel or as a wrap-a-round on a 4 X 4 wood post. Constructed of durable polyethylene, the QM-360 enhancer is weather and impact resistant and quickly attaches to the installed composite marker or steel U-Channel post.
The QM-360 enhancer ships and stores flat, folding into a three-dimensional triangular shape during installation; this allows for cost effective and convenient shipping, storing and transporting of the product to the job site.
Quantum Flex Markers
CIRCLE 110 ON READER SERVICE CARD
More Utility Products Current Issue Articles
More Utility Products Archives Issue Articles