Finding underground obstacles should be simple.
By Paul Hull, Contributing Editor
The quality and capabilities of devices for detecting hidden, underground obstacles steadily have improved for years, but there are still too many accidents involving property damage and injuries. The reason might be simple and have nothing to do with what's available for detecting those hidden obstacles. In the alley next to my office I recently I saw a local plumbing contractor with his van, ready to work on the water pipe of a house. On the ground were several lines of different colors, indicating the underground routes of telecommunications, water, sewer and other services. The plumber said the telecom and electric companies do their own locating, and he waited for the colorful markings before beginning to dig.
"Where's the gas line?" I asked. I knew there was gas because I have it at my office a few yards away. There was no yellow line.
"He must have forgotten to do that one," the plumber replied. "There's another day or two lost." And it was another 48 hours before the gas line was marked-by the same person who made the other markings.
In urban areas, simple, straightforward locating is essential.
The man hired to detect underground facilities at this small site had forgotten to check one. Not only that, the disgruntled plumber said, the local expert he relied on was simply lazy about when he did his work. It occurred to me that the main problem with some obstacle locating is the people supposed to do the work are not always reliable. No matter how accurate and easy today's locating equipment can be, it matters little if the people using it are not reliable. This applies to in-house locators and outsourced companies. Most of them are reliable, but you have to be sure.
At a site some 150 miles away, a state worker with years of excavating experience sliced the cable that provided most telecommunications for an entire rural community. That meant emergency communications were down for a long time. One also questions who paid for the costly repairs. Such incidents reinforce the philosophy that we must perform the right procedures every time, not every time except just this once. The markings were there in that accident, but, according to a fellow worker, the excavator operator couldn't be bothered with getting out of the cab on a hot day to carefully check their position. To say "Oops! Sorry about that!' is not good enough.
More and More Accurate
As an increasing amount of cable and wire has been driven underground by public opinion and local regulations, the scene below the ordinary city street has become more complicated. The need to know what is hidden where you are going to dig is vital. Dig a hole almost anywhere in a metropolis and you will see a confusing network of cable and wire-and lines that are politely called potentially explosive. Because of the dangers of breaking buried wires and the costs involved, you cannot afford to take risks when underground work is required.
In this situation, how much you can see is even more important. One common concern I have heard over the years concerning underground utilities has been that too many as-builts are not as accurate as they should be, possibly because they were prepared when there were far fewer buried cables and pipes. Some new equipment allows a community or contractor to update those incorrect as-builts to prepare for today's and tomorrow's work.
Some innovative devices are very simple to operate and read.
A significant step forward has been made by the McLaughlin Group, successful makers of underground equipment for almost a century. It is a global positioning system- (GPS-) enabled utility locator. The McLaughlin Verifier G2 utility locator can share real-time data with an integrated Magellan GPS unit.
"What we've accomplished is an application that integrates and couples the GPS unit directly with the locator," Manning said. "The locator operator can push the depth button and in one step collect the depth, longitude and latitude location of that utility."
Facility owners can download the raw data into a geographic information system (GIS) as a layer. They can use it to update existing maps or to create new ones. It can also be overlaid on aerial photos or as-builts, along with other mapped surface facilities, providing a bird's-eye view of the excavation site and giving facility owners a clearer picture of where the lines run.
Being lightweight is a great advantage for a locating device.
Choices for Locating
There is probably no single locating instrument that can find everything 100 percent of the time, which is why you will find professional locators usually have more than one type of detection device in their vehicles. Basic devices-usually held to find magnetic items below-come from companies with proven success. You should get specific information from makers such as Schonstedt Instrument Co., Metrotech, Ditch Witch, Goldak, McLaughlin, RIDGID-with their SeekTech range, Subsurface Instruments and Radiodetection. The details you must know before purchase or use are how the instrument works, where it will work, how deep it will search and how easy is it for a nonexpert to operate with good results. You should also know the same facts about the devices used by any outside locating contractor you hire. You must always know if the device you are using is capable of handling your project. Tell the makers or their representatives the exact nature of your project. They can tell you the best solution, even if it might not be their own instruments. Professional locators usually have more than one type of locating device, and they don't throw the device into the back of a pickup along with the metal boxes, shovels, pop cans and other contracting tools; these instruments are sensitive and might be rendered inaccurate or useless if they are mistreated.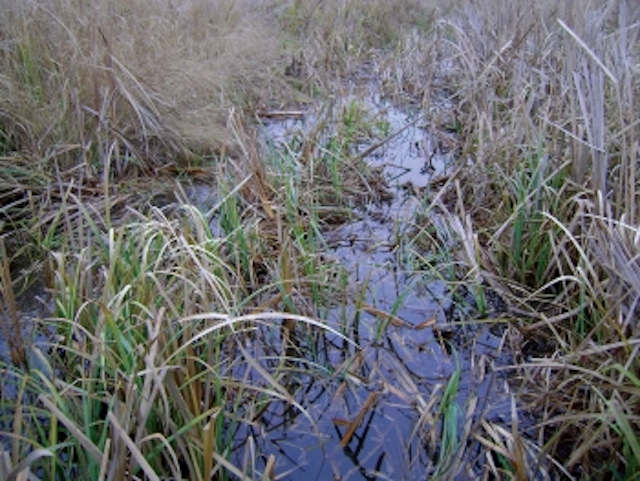 A wheeled device usually has an easily-read screen on its handle.
Not everything buried is manufactured with magnetic materials, so finding it can require special tools. Some buried pipes and cables are marked with electronic markers-many from 3M. They are passive, resonant circuits with no internal power source to run down, and their shells are impervious to minerals, chemicals and temperature extremes. They are an excellent idea but have sometimes been difficult to locate. For this type of detection, a Ditch Witch receiver such as the 950R would be equipped with an electronic marker locator (EML) attachment that transmits a signal to the buried marker, from which it echoes back to the EML. Another popular utility locating device relies on ground-penetrating radar (GPR) technology. It can detect and locate both metallic and nonmetallic pipes and cables, but the method depends on soil conditions and antenna selection to do the job well. GPR might not be ideal in some soils, but it has found hidden facilities that were impossible for other systems.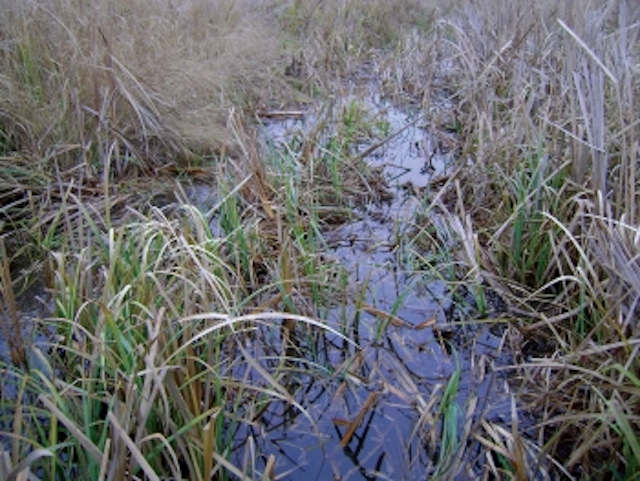 Oops! Forgot to mark the gas line. Could that be dangerous?
Underground detection technologies keep getting better. Underground Imaging Technologies (UIT) is now part of the Caterpillar family of companies.
"Advanced 3-D subsurface mapping provides measurable value by reducing risk in both the design and construction phases of a project," said Mark Wallbom, CEO of UIT. "Three-D subsurface mapping takes utility designating to a whole new level and offers owners and engineers the ability to see the entire project area in favorable soils instead of just known utilities or specific X, Y and Z positioning of a specific utility at a selected location."
Ease-of-operation and clear pictures are features of good devices.
The city of Los Angeles has a project to reline the North Outfall Sewer Section 14 located on fourth Avenue. The extensive project was divided into six portions from north to south, centered over the proposed locations of entry, launch and exit pits for the relining equipment. The purpose of the UIT subsurface investigation was to pre-clear the way for pit excavation and allow for changes in pit location during the design phase. The city's Department of Public Works Bureau of Engineering will use the revealed utilities or other detected features of interest for advanced excavation planning to lessen potential cost overruns or change orders encountered during construction. Multichannel systems developed by UIT were used to perform the task; they provide dense subsurface datasets, which are then used to generate 3-D subsurface and 2-D plan view images. The identified utilities and other features are then overlaid into existing computer-aided design (CAD) plans provided by the city, allowing the city engineers to more effectively plan the pit locations.
The technologies for underground detection do indeed get better all the time. But the crucial fact for success remains: The people who use the technologies and report their findings must be reliable and must address every project as the most important one.
More Utility Products Current Issue Articles
More Utility Products Archives Issue Articles