New Products Showcase: Part 2
Nov 1st, 2010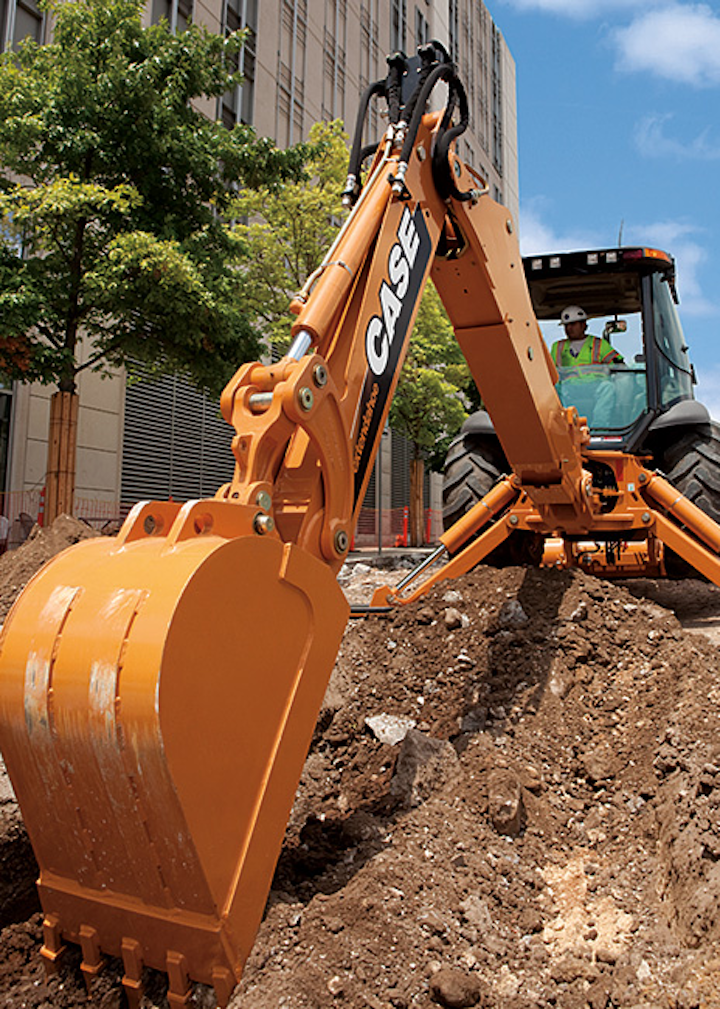 Loader and Backhoe Product Line Updated
Case Construction Equipment has launched a complete update of its loader/backhoe product line, introducing four new N Series loader/backhoe models. The company describes the N Series as "stronger everywhere," unveiling dramatic increases in backhoe breakout force and lift, along with increased loader breakout force, lift and reach. The new machines also provide substantially improved visibility and operator comfort.
The new Case 580N, 580 Super N, 580 Super N Wide Track and 590 Super N loader/backhoes replace the company's M Series 3 product line. The new machines all feature 4.5-liter, turbocharged engines, ranging from 79 hp in the 580N to 108 hp in the 590SN. The N Series was engineered from the ground up, it's reported.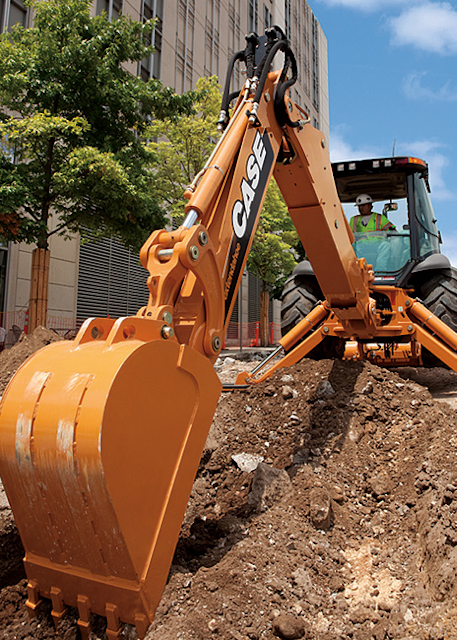 Power Lift, a new N Series feature, channels the hydraulic power directly to the boom with the touch of a button. As a result, backhoe lifting capabilities are cited to outperform competitive models by as much as 39 percent-while running at low engine rpms.
In addition, a new fabricated boom design increases strength while maintaining the over-center design. Backhoe bucket pins are larger and stronger to accommodate the improved lift capacities.
Case Construction Equipment
CIRCLE 120 ON READER SERVICE CARD
---
High Reach Aerial Work Platform Available for Rent
The Steiger Model TTS 1000 aerial work platform with 328-ft working height, the highest in North America, is now available for rent from Abilene High Lift Aerial of Abilene, Texas. The machine features 1,102-lbs platform capacity, 131-ft horizontal reach and the capability of operating when wind speeds are high as 35.8 mph.
Abilene High Lift Aerial will also provide rental customers with International Powered Access Federation (IPAF) certified operators trained by Anton Ruthmann Gmbh & Co. of Germany. Ruthmann is the manufacturer of the Steiger TTS 1000 and an IPAF training center.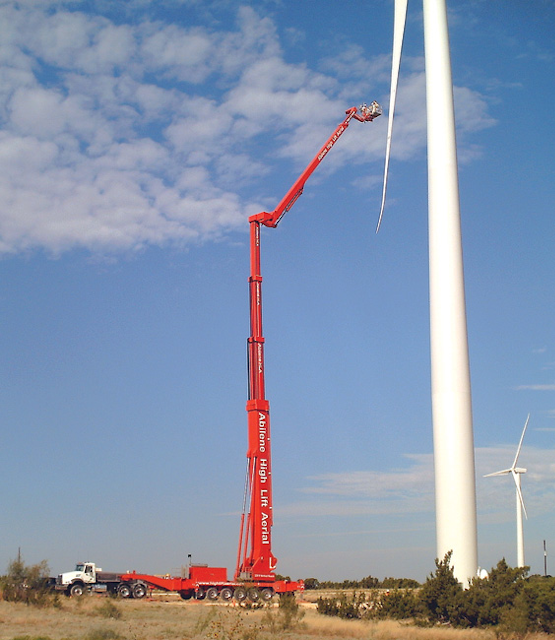 The aerial work platform is mounted on a six-axle trailer powered by a Mack Granite Series truck using a 505-hp diesel engine. The trailer/truck configuration gives the unit exceptional maneuverability for turning sharp-angled corners and accessing confined areas.
The Steiger TTS 1000 is for use by those needing access to wind turbine nacelles, building exteriors, antennas and other tall structures. It can be set up by one person in 15-20 minutes and eliminates the need for climbing structures or using man-baskets hung from cranes. A pressurized water outlet and 110/220V outlets in the platform also enhance worker productivity.
Abilene High Lift Aerial
CIRCLE 119 ON READER SERVICE CARD
---
Mirror Surface Mount Light
The Intersector LED Under Mirror/Surface Mount light is designed to mount under the mirror on vehicles to provide a critical intersection warning signal plus side view lighting.
This powerful, small light provides 180 degrees of warning power to increase visibility at intersections for maximum safety for all motorists. The intense 180 degree output is maximized by the specially designed reflector that amplifies and throws the light at a perfect angle for intersection warning. The light includes a variety of custom wedges and adaptors for versatile mounting under the mirrors or surface mounted to any flat area.
The light has a five-year no hassle warranty and is certified for SAE J845, Class 1.
SoundOff Signal
CIRCLE 121 ON READER SERVICE CARD
---
Swap: the New Spectacle-to-Goggle Eyewear That Does the Work of Both
Gateway Safety introduces Swap, a protective eyewear solution that features two products in one: a safety spectacle and a safety goggle. Swap comes with temples for use as safety glasses as well as a head strap to make it a safety goggle. Ideal for workers who perform a variety of tasks throughout the day, Swap is a cost-effective option that easily can be turned from spectacle to goggle by swapping the temples and head strap with a simple snap.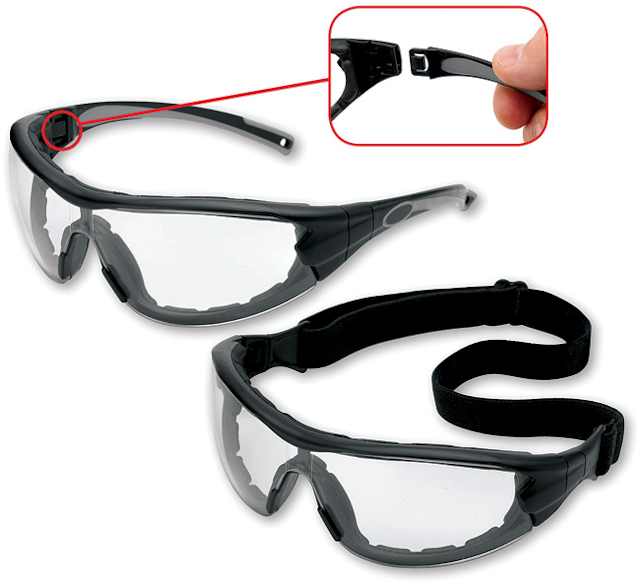 Sleek and lightweight, Swap eyewear combines all-day comfort with the all-around impact protection of a one-piece polycarbonate lens. The two-color temples are rubberized for all day comfort, and the head strap is fully adjustable to fit any size head. The Swap frame itself is fully lined with soft, smooth foam that blocks dust and debris. Venting channels minimize fogging and help maintain a clear field of vision. These features help increase compliance, reducing the likelihood of injuries that can happen if safety eyewear is even briefly removed.
Gateway Safety
CIRCLE 122 ON READER SERVICE CARD
---
CORE Performance Work Wear 6465 Thermal Jacket
Ergodyne's CORE Performance Work Wear 6465 Thermal Jacket stops winter in its tracks. With its fleece liner and water-repelling 500-denier nylon exterior shell, this outer-layer, thermal-weight jacket completes Ergodyne's three-part CORE layering system to deliver cold weather protection.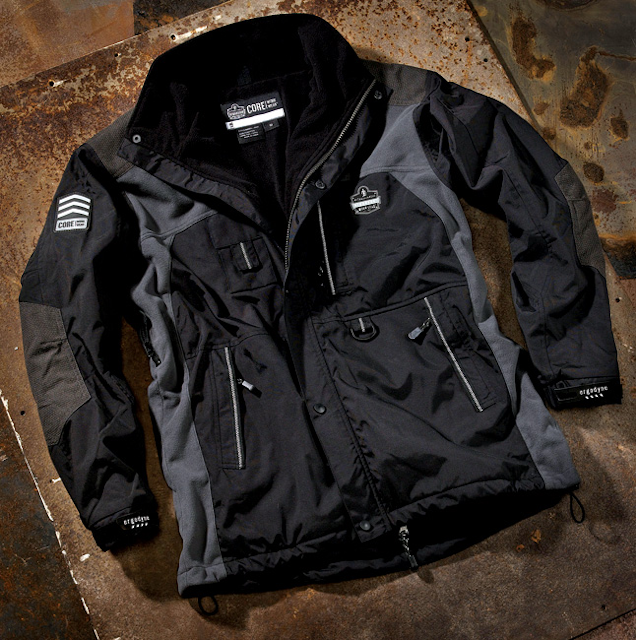 Designed with the tradesperson in mind, the CORE 6465 Thermal Jacket provides multiple pockets, a front storm flap, Amortex reinforced elbows and shoulders, as well as reflective accents to keep workers productive, safe and seen on the job.
The CORE 6465 Thermal Jacket is available in sizes ranging from small to 3XL.
Ergodyne
CIRCLE 123 ON READER SERVICE CARD
---
Dual-line Intelligent Panel Meters
Davis Instruments now offers the latest in two-line intelligent panel meter technology. Used to display temperature, dc current, voltage or process signals from level transmitters, pressure sensors and more, the Red Lion's PAX2A is designed for applications in which two parameters need to be visualized at the same time.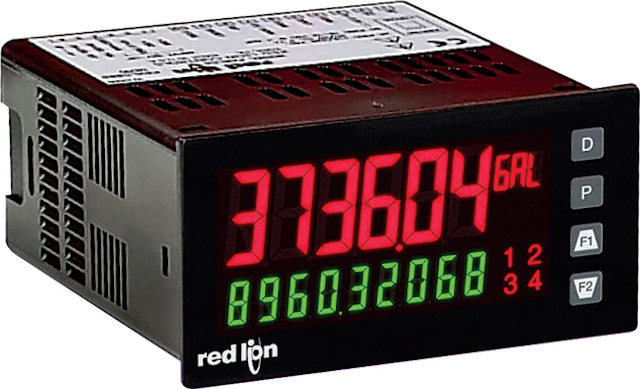 The unit's main LCD offers three programmable colors-red, orange and green-so users can easily identify process control variables. The input, total, min, max or set points can be displayed on the 0.7-inch high, six-digit display. The color change can be tied to the set points that will provide a visual display of changing conditions in the application. The second display line, a 0.35-inch high, nine-digit, green LCD, offers the same programmability. The nine-digit display allows for totalizing application that easily exceeds the normal six-digit displays. In addition to the dual displays, the meter offers a three-digit programmable mnemonic cue, allowing users to add identification to the display value.
Davis Instruments
CIRCLE 124 ON READER SERVICE CARD
---
Wide Lens LED Rocker Switch Provides High Visibility, Durability, Safety
Cole Hersee Co., a manufacturer of heavy-duty electrical and digital products for the vehicle industry, introduces its newly engineered LED Rocker Switch for electrical applications. Engineered with safety as a top priority, this low current input membrane switch is compatible with microprocessor-based electrical/electronic systems and offers high visibility and durability, no matter the time of day or weather condition.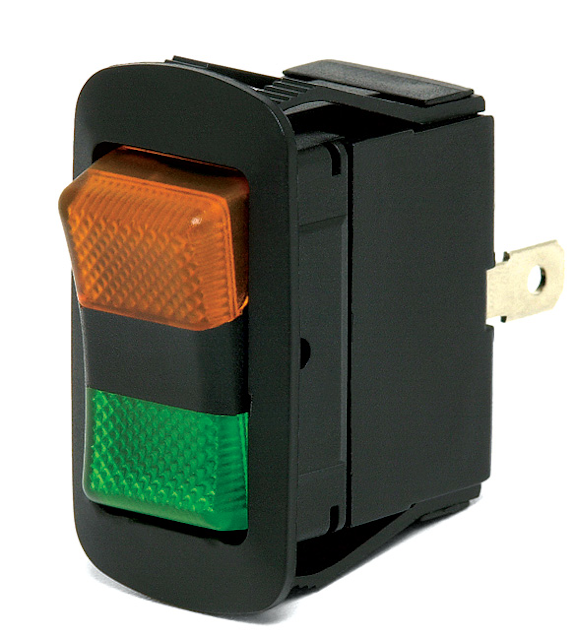 The LED Rocker Switch is unique in that the wide, wrap-around green and yellow colored lenses are working parts of the actuator rather than separate components inserted into the actuator. This significantly increases the chance of seeing the illumination when viewed from an oblique angle, from a distance or in the bright sunlight-decreasing risks on-site.
This switch will conveniently snap into standard panel holes. Custom order pilot lights for 24V switches are available.
Cole Hersee Co.
CIRCLE 125 ON READER SERVICE CARD
More Utility Products Current Issue Articles
More Utility Products Archives Issue Articles