New Products Showcase: Part 3
Apr 1st, 2010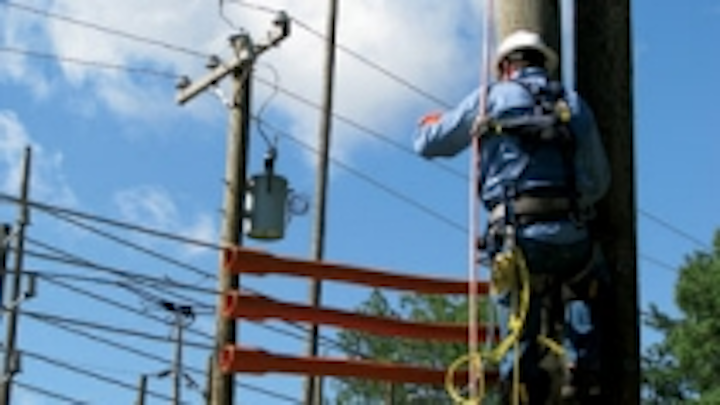 Vehicle-mounted Thermal Imaging Unit
Golight Inc. introduces the Helios vehicle-mounted thermal imaging unit. Compatible with multiple display and recording platforms, the Helios packages a high-resolution Flir thermal imaging camera in a Golight housing with remote controlled pan and tilt features. Power providers can engage in preventative maintenance by quickly searching for "hot spots" while driving by. Inclement weather is no match for the Helios because long-wave infrared technology allows the camera to penetrate snow and fog.
Golight Inc.
CIRCLE 118 ON READER SERVICE CARD
Axial-flow Confined Space Ventilation Blowers
Adding to its extensive line of hazardous and non-hazardous location ventilation blowers, General Equipment Co. introduces its new axial-flow confined space ventilation blowers. Available in both 8" and 12" diameters, the blowers are powerful enough to push air across large, open areas—making them very useful for drying applications, improving indoor air quality levels and removing unwanted odors.
Three models are included in the line. The EP8ACP is powered by a 1/3-hp, 115-Vac electric motor and provides a free air delivery rate of 900 CFM. For jobsites where power is supplied by a service vehicle, the EP8DCP features a 1/6-hp, 12-Vdc permanent magnet motor; free air delivery rate is 860 CFM. When larger airflow volumes are necessary to help comply with tough confined space regulations, the EP12ACP model is very useful: the unit is powered by a 1-hp, 115-Vac single-speed electric motor and produces more than 2,200 CFM free air delivery.
General Equipment Co.
CIRCLE 119 ON READER SERVICE CARD
Ultracapacitor Cells with Higher Power Densities
Ioxus Inc., developers and manufacturers of ultracapacitor technologies for a wide range of energy storage markets, has launched a new family of large cell prismatic electrochemical double layer capacitors (EDLC) for utility and transportation applications that are lower in cost for the overall system design. The 1,000-, 3,000- and 5,000-Farad ultracapacitors are smaller in size and are cited to provide increased energy and power density compared to products of other industry players.
A wide range of high-power applications, such as transportation, electric utility, material handling, industrial bridge power and renewable energy generation require low-cost and long-operating-life energy storage systems for optimal performance. Ioxus' high-performance, environmentally safe products can quickly store and deliver energy in these highly demanding applications, providing a high-cycle life and a wide temperature operating range from -40°C to +70°C.
Ioxus EDLCs can be used as sole energy storage devices or can be combined with other types of energy storage devices, such as batteries or fuel cells, to meet the user power demand requirements. In this combination, ultracapacitors expand the system's charge and discharge capabilities into shorter response times, extend the life of other, lower-power elements and open up new options for energy storage applications.
Ioxus Inc.
CIRCLE 120 ON READER SERVICE CARD
Slide Out Cargo Tray for Pickups
Highway Products Inc. has released its Model 4000 XT Roller Coaster slide out cargo tray for pickups. Features include:
Extends 80%
All-aluminum deck
Stops at every 10"
Rated to handle up to 4000 lbs
Five-year warranty
Tee-Bone track system
Stab Lock locking mechanism
Highway Products Inc.
CIRCLE 121 ON READER SERVICE CARD
Continue to New Products Showcase: Part 4

More Utility Products Current Issue Articles
More Utility Products Archives Issue Articles