Get Videofied
Securing public and private utility sites and facilities from losses that result from theft, burglary and vandalism is complicated, relatively expensive and often times frustrating.
Apr 1st, 2010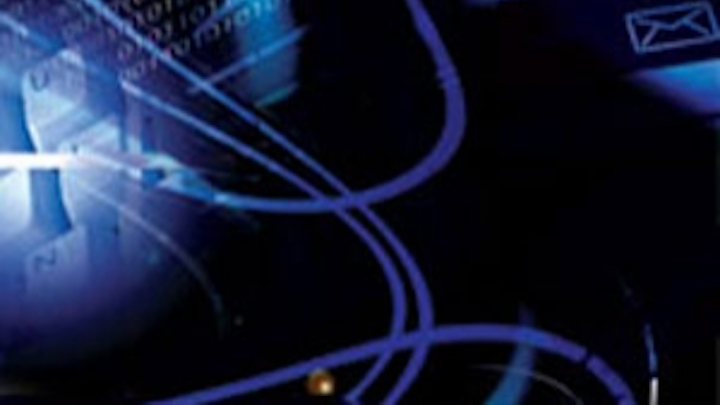 Securing public and private utility sites and facilities from losses that result from theft, burglary and vandalism is complicated, relatively expensive and often times frustrating. The recent epidemic of copper/metals theft clearly illustrates the immediacy of security problems faced by those responsible for facility and asset protection. Standard detection and deterrent technologies run the gamut from sophisticated closed circuit television (CCTV), intrusion and access control systems to live surveillance by stationary and/or roving guards. Each of these methods are effective to varying degrees—however, each is designed for a particular environment and each has its own benefits and disadvantages. The anticipated potential of sophisticated CCTV systems is overshadowed by such factors as cost, installation difficulty, vulnerability to vandalism, etc. In addition, most CCTV systems provide documentation of a loss only after a crime has been committed and the culprits are long gone. Access control systems are expensive, require constant maintenance and typically do not identify or deter the crime in progress. Guards have limited view and are plagued with a host of difficulties not associated with technological security solutions.
Texana Security, a nationally known security company based in Dallas, and its affiliate companies have protected commercial and residential sites for nearly 50 years and have recently launched a revolutionary new security product which they call the Texana Solution.
Texana's CEO Sean O'Keefe stated, "We call it the Texana Solution because it solves a myriad of problems previously encountered when attempting to provide effective security in utility related environments as well as in many other applications. The Texana Solution is comprised of a totally wireless security system which combines the benefits of motion detection, video capture, and GPRS (cellular) transmission of alarm signals and video tour central monitoring facility.
O'Keefe added, "Because the system is totally wireless and carries its own power supply, we can install the system virtually anywhere. Installation is significantly less expensive than conventional systems since there is no requirement for cabling or trenching and we pass the savings on to our customers."
Texana Solution installed at utility site on a fence.
Texana is experienced in securing remote outdoor sites which are common to most utility providers. Utility substations, service centers, solar arrays, wind farms and pipelines are all applications which have benefitted from the Texana Solution.
"Our new wireless video technology allows us to quickly and easily install cameras in both interior and exterior locations. Another tremendous benefit of this new technology is that false alarms previously a recurring problem are virtually eliminated since we are now able to see an actual video of what or who is causing the alarm," commented O'Keefe.
Solar array with cameras in the background.
The Texana Solution, or "videofied" security system, utilizes innovative video detection and transmission technologies, developed RSI Video technologies. The product was recently honored with a "Best of Show" award for new technologies at a recent international security exposition. "Videofied" is a wireless video system that reports over the cellular network; requires no ac power, cabling, trenching or phone lines; and runs years on Lithium-ION batteries. But, the best part is that videos are sent in virtually real time.
How it works: When a perpetrator violates a motion sensor, the integrated night vision camera takes a 6-10 second video and transmits it over the cellular network to the Texana monitoring station where professional monitoring operators immediately analyze the video alarm and dispatch law enforcement when appropriate. Within seconds from the time an intruder trips the camera, Texana's monitoring operators are notifying law enforcement authorities and providing descriptions as to what they are seeing. With this real time video verification of the alarm, the event can be considered a crime in progress, significantly enhancing the opportunity for responding authorities to make an apprehension—a much improved outcome over viewing the crime on a video recorder hours or days after the occurrence.
Above: Control panel and keypad at utility substation.
Below: Texana Solution at utility substation.
The system can be programmed for auto arm/disarm according to a time schedule or can manually operated via numeric arming controls, proximity tags, etc. The wireless nature of the motion cameras facilitates easy mounting almost anywhere.
"We have installed cameras on poles and fence posts, in trees, on telephone poles and almost anywhere else you can think of," confirmed a Texana representative.
The law enforcement agencies are extremely pleased with this new technology. Usually they are dispatched to numerous false alarms by blind security systems. Visual verification at the site level changed that; monitoring operators are now able to verify and describe a crime in progress and what responding units should be looking for. This allows for a higher priority response than a standard burglar alarm would receive.
Another of the benefits of the Texana Solution is that, after the dispatch is made to the 911 agency, Texana can transmit the video to the 911 agency in a standard e-mail file. Authorized personnel may elect to also receive the video by e-mail and/or telephone. This solution works because of excellent wireless technology: 915 MHz and true spread spectrum, which is used by the U.S. military to deter jamming and give maximum range in hostile environments.
Texana's motion cameras are environmentally robust, operating at temperatures ranging from minus 20 to 140 degrees Fahrenheit and are sealed from dampness and moisture. Each device sends a daily communication test to the monitoring center, assuring components are in proper working order. The system also sends a low battery notification and a tamper signal to ensure operating integrity. Because the system is completely wireless, it can be installed anywhere in hours instead of days and the cameras can be easily and quickly moved if necessary.
The cost for the equipment and installation are surprisingly economical. On average, the cost of the Texana Solution runs approximately 25 percent of the cost of conventional CCTV surveillance systems.
More Utility Products Current Issue Articles
More Utility Products Archives Issue Articles