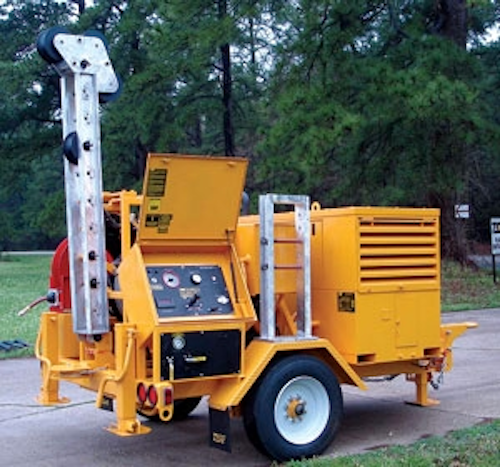 By Edwin R. Hoinowski
One of the biggest challenges in "smartening" the grid lies in the required automation of all the distribution substations that were built with electromechanical type protective relay schemes. There are thousands of these substations across the U.S., all adequately performing with many years of remaining service in them. However, they lack the means to remotely bring back the needed data that is required for a smart grid: the operational data of loading, demand, voltage trending, energy usage, and of course, relay and breaker operations.
The challenge to "smarten" these subs lies not only in the massive cost of the new equipment, such as microprocessor relays and the amount of labor required to install them, but the horrendous amount of time required to implement this upgrade throughout the system. Some utilities have estimated that, if they started today, it would take over 20 years before all the major substations could be updated in this manner. Unfortunately, pouring more money into the till will not substantially help this. To rebuild a substation requires a substantial planned outage, and the overstressed grid of today can only support a minimal amount of subs taken out of service at a particular time. A viable solution must be found to automate these substations in a fast, economical manner that minimizes any disruption of service.
New "Clip-on to Automate" Technologies Provide the Needed Solution for Today
Now there is a new solution that can be deployed quickly without disrupting the existing protection schemes and without major investment, while providing the precise information and correct operational data required for today's critical power environment.
The SATEC concept of "clip-on to automate" calls for adding a single, low cost PM174 power quality/fault analyzer to each feeder with the very least panel and wiring changes, thereby providing total automation information. This solution easily co-works with the existing electromechanical relays and does not interfere with the protection scheme in any manner. It extends the useful life of these reliable relays by providing all the information they cannot. The result is the most cost effective, compact, and fastest means to automate for the smart grid.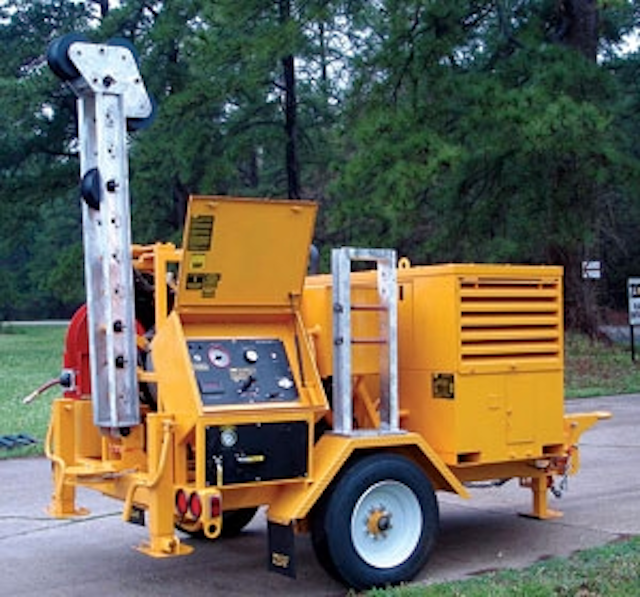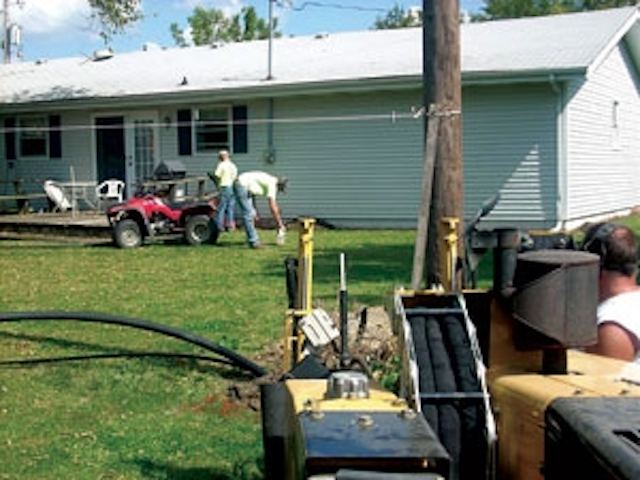 Bright LED display and optional intelligent graphical touch-screen display for waveforms
The PM174 power quality analyzer with clip-on technology:
Connects to the existing PT's for voltage and simply "clips-on" to existing CT secondaries for currents – not disturbing the existing CT circuits in the panel. These clip-on CT input circuits are milliamp driven (not voltage driven) to allow mounting distances up to 400 feet without signal degradation, while also providing excellent noise immunity, etc. The need for traditional FT type shorting switches are not required, as the milliamp output is clamped at a maximum open circuit voltage of 8 volts. They cut the traditional installation time and costs in half over direct wiring practices.
Fits into a standard 4" round meter hole, replacing the space of any existing analog "needle" meter, or is also available in a Din-Rail transducer version.
Provides True RMS, simultaneously sampled, cycle-by-cycle measurements at 128 samples per cycle for 0.2% revenue grade accuracy.
Provides memory for data logging and trending information traditionally supplied by chart recorders.
Measures fault currents to 100 amps (20X) via clip-on CTs and provides complete fault waveforms at 128 samples-per-cycle, to allow full analysis from long duration trip/reclose recordings to short duration capacitor bank switching disturbances. Also provides phasor diagrams and symmetrical components.
Provides extensive power quality information per IEEE-1159 categories. These include a detailed description of the event (sag/swell, transient, etc.), phase, magnitude and duration. They also provide full 3-phase voltage and current waveform information, with pre/post fault, at 128 samples per cycle. Measurements of flicker per IEC 61000-4-15, ITI (CBEMA) curves, statistical report writer, and export to PQDIF and COMTRADE format are supported.
Provides full harmonic information to the 63rd harmonic, and includes voltage, current, and power harmonics, including the direction of each individual harmonic, whether source or load generated. It also features intelligent setpoint monitoring to alarm if harmonic levels rise to a point that will cause decreased capacity of equipment, to help prevent transformers, feeder wires, fuses, etc., from being inadvertently overloaded.
Provides smart I/O for status information, logic and control.
Up to four digital inputs for monitoring breaker status, relay trip targets, etc., time stamped to 1 ms.
Up to four relay outputs for selective alarm and logical control of capacitors, voltage control, load shedding, etc., via "AND/OR" set point logic.
Two optional analog outputs are available to output transducer data such as watts, vars, etc., to older type SCADA RTU's.
Two optional analog inputs for sensor data such as transformer temperature, pressure, etc.
Provides bright 3-phase-at-once LED local display with optional surface or rackmount intelligent graphic touch-screen display for fault and power quality waveforms, phasors, etc.
Provides multi-port remote communications to allow standard operational data to be collected by traditional SCADA systems from one port, and higher level "non-operational" type data from substation feeders to help identify and solve power system problems that traditional relays cannot provide, to be polled and collected by different departments. These include power quality, waveform analysis, harmonics, flicker and predictive information. It is ideal for substation automation because of its support of the industry standard DNP3.0 and Modbus RTU protocols over RS232, RS485, Ethernet or modem options.
There is now a solution available in the smart grid/substation/feeder automation market that costs considerably less than the total replacement of the electromechanical relay scheme. The solution provides new microprocessor devices, is tremendously faster to implement, keeps existing panel disruption and outage to an absolute minimum, and provides the precise information and operational data needed for today's critical loads.
---
About the Author:
Edwin R. Hoinowski has over 40 years of diverse and pioneering experience in the Electric Power field. He has been President and COO of SATEC Inc. since 1997.

Ed has a BS in Electrical Engineering from New Jersey Institute of Technology, Graduate Studies at Stevens Institute of Technology. He is an active member of the Institute of Electrical and Electronic Engineers (IEEE) and the Power Engineering Society.
More Utility Products Current Issue Articles
More Utility Products Archives Issue Articles