Using the Right Herbicide for Right-of-Way Maintenance
Before they write their herbicide bids, the four senior forest managers at Progress Energy, headquartered in Raleigh, N.C., meet to determine which products will be needed throughout the service area.
May 1st, 2010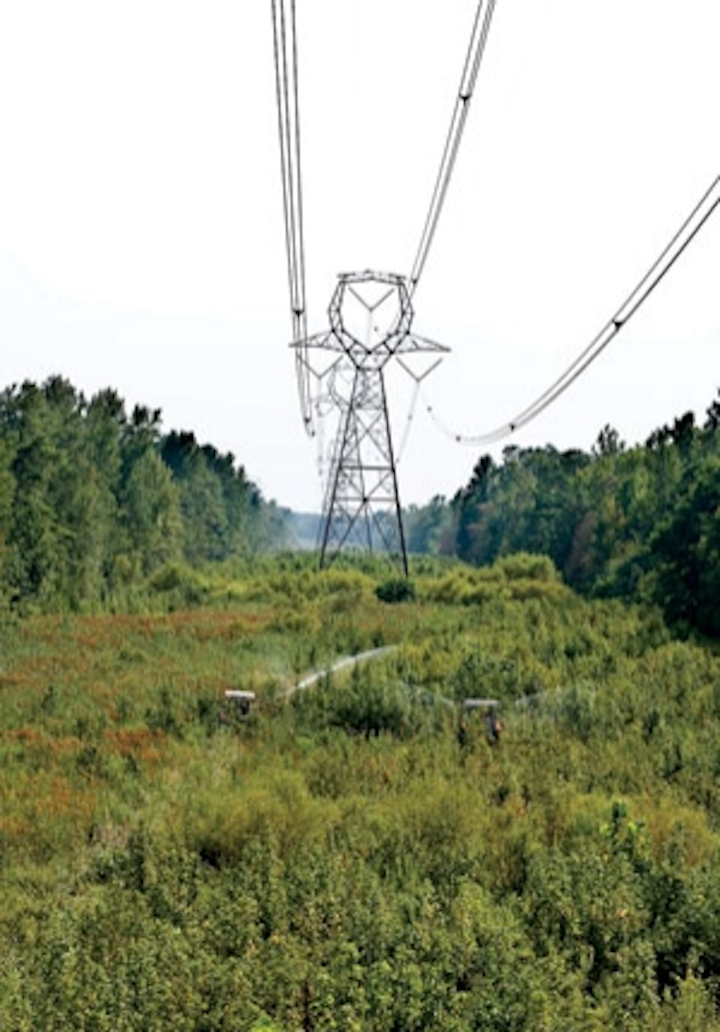 Before they write their herbicide bids, the four senior forest managers at Progress Energy, headquartered in Raleigh, N.C., meet to determine which products will be needed throughout the service area. Later, they tailor the prescription to suit their specific needs.
"In 2007, the foresters wrote the bid to specify only branded herbicides. It was a great decision," said David Smith, one of the four senior foresters.
Smith, a 34-year employee of Progress Energy, manages 1,883 miles of transmission line and bare ground control at the utility's substations. Throughout his tenure, he has learned to value working with basic herbicide manufacturers.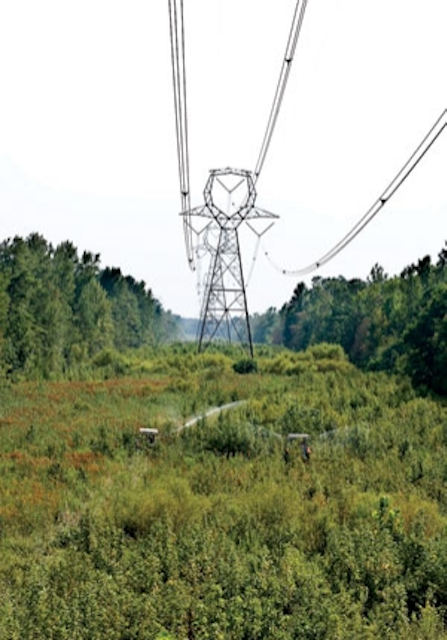 "Because this is our first year of a large-scale herbicide program, it was important for us to have the support of manufacturers who will stand behind their herbicides," Smith said. "We rely on the expertise of the field reps to help us make the right decisions for our rights-of-way."
Smith and his team considered wildlife and sensitive surroundings before choosing which herbicides to include on the bid. The four cited the Gamelands 33 research from Bramble and Byrnes to help improve the wildlife habitat–something Smith's applicator, Billy Moye from Progressive Solutions, has seen firsthand.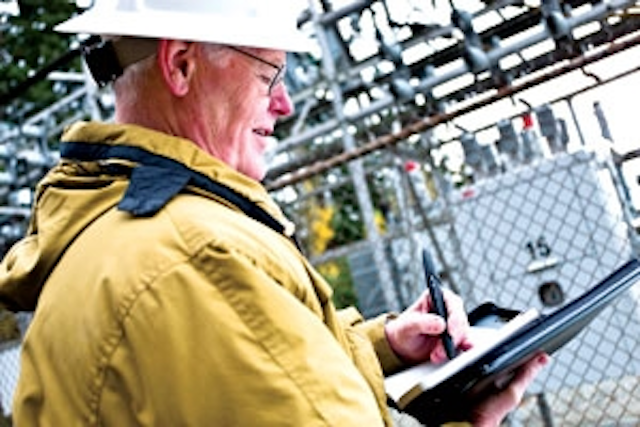 "Using herbicides to clear undesirable plants from the right-of-way has greatly improved wildlife populations," Moye said. "I've especially seen a dramatic improvement along the edges of the lines."
In his area, where 1,061 miles of line are evaluated under the North American Electric Reliability Corp. (NERC) standards, Smith deals with many wetland areas. Other sites contain desirable endangered plants. As a result, crews must be careful about where they apply herbicides while still keeping lines clear and extending treatment cycles.
"The NERC regulations add a lot of pressure to keep tall vegetation away from the lines," Smith said. "Simply trimming the trees back is not cost-effective anymore. We have to remove them with herbicides."
Brush Density Issues
One of the most difficult things is to identify various tall-growing species and control them before they create problems for transmission lines.
"The brush density we have along some of the lines makes it nearly impossible to use a direct treatment method," Moye said. The company, therefore, uses high-volume treatments.
To battle the most common problem species, such as oak, pine and hickory, crews use tractors to apply a mixture of 2 gallons of Accord XRT herbicide, 25 ounces of Arsenal PowerLine herbicide and 1 ounce of Escort herbicide per 100 gallons of spray mixture per acre.
In areas that have been cleared or have easier access points, low-volume foliar applications are made with Accord XRT and Arsenal PowerLine. Sometimes crews run up against hard-to-control waxy species that require a different control solution. In these situations, a Garlon 3A herbicide and Arsenal PowerLine mixture is used. "The herbicide treatments make better use of Smith's budget when compared with mowing," Moye continued.
According to Smith, "It is much more cost-effective for us to manage the vegetation with herbicides when it is low rather than treat it mechanically when it is taller. I'm more confident about what herbicides can do for our electrical reliability."
Tracking Herbicide Applications
Moye strives to ensure vegetation is managed efficiently and effectively. Tracking herbicide applications is a big part of that.
A large percent of Smith's territory contains swamps and wetlands–sites that require herbicides with special label language for use in these areas. Crews spot treat with Garlon 3A in wetlands where the high-volume and low-volume herbicide mixtures cannot be used.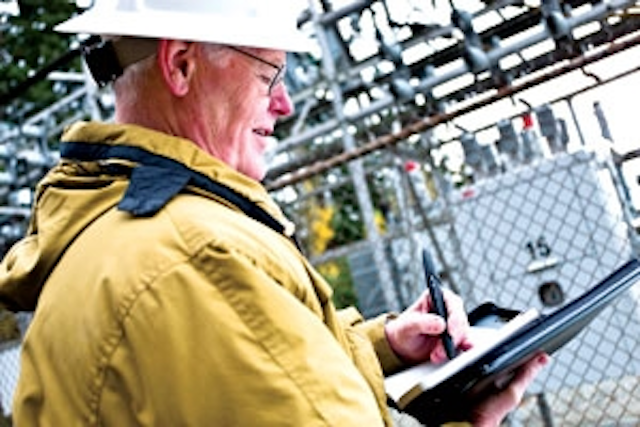 When high-volume foliar applications go out, crews generally treat a large right-of-way area, but this can make it difficult to identify where skips around wetlands have been made. To avoid missing areas with applications and ensure application accuracy, Moye uses global positioning system (GPS) units.
A GPS device on each tractor helps keep the amount of herbicide spray mixture precise to the intended volume, which helps ensure the control needed. The units take into account tractor speed and adjust the sprayer's calibration to apply the herbicide as accurately as possible. The devices also are able to accurately map skipped areas and come back with a herbicide mix approved for that site.
"This tool, in combination with herbicide applications, has helped make the first major year of spraying a success," Smith said.
"We have seen great results with the herbicide program that has been put into effect," he said. "We've lowered our maintenance cost compared with using mechanical treatments and believe we have a better means of keeping tall-growing vegetation away from our transmission lines."
After the first major year of spraying, Smith is satisfied with the vegetation management program's success. With the service and support that comes with bidding herbicides from basic manufacturers, he is optimistic about the program's future.
---
About the Author:
Travis Rogers is a vegetation management specialist for Dow AgroSciences and is based in Charleston, S.C.
Accord and Garlon are trademarks of Dow AgroSciences LLC
Always read and follow label directions.
More Utility Products Current Issue Articles
More Utility Products Archives Issue Articles