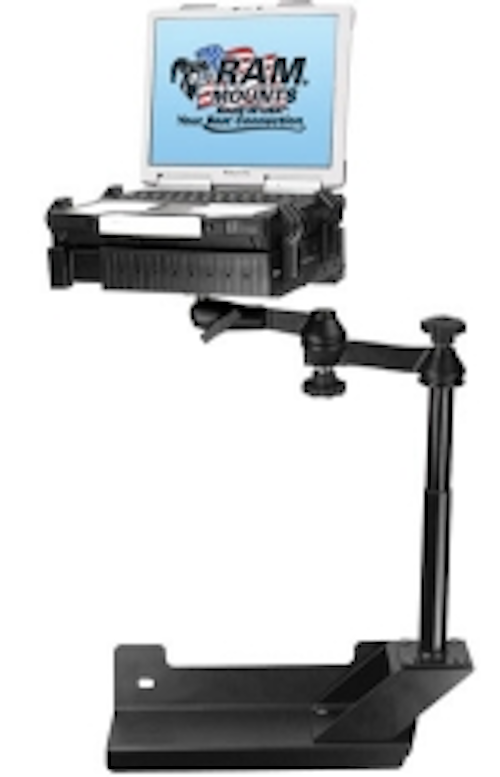 No-drill Vehicle Laptop Mounts Keep Computer at Your Fingertips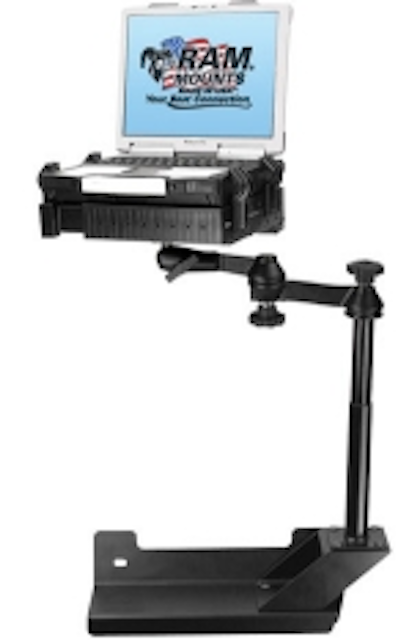 Installation of Forestry Suppliers' no-drill vehicle laptop is quick and easy using the existing hardware of the passenger side seat rails. The dual swing arms provide articulation and 12 inches of reach for passenger and driver access to the mounted device, plus the patented rubber ball and socket joint provides additional adjustment as well as shock and vibration isolation.
The RAM Tough Tray is spring loaded to accommodate 10- to 16-inch wide laptops (17-inch screens) and has four adjustable retaining arms that can be moved both vertically and horizontally for a custom fit for varying thicknesses of laptops and the freedom of not blocking ports or drives. Hole patterns on the perimeter of the tray facilitate the mounting of additional RAM systems to support GPS or other electronics.
Forestry Suppliers Inc.
CIRCLE 114 ON READER SERVICE CARD
Pipe Bursting System Pulls in a Variety of Pipe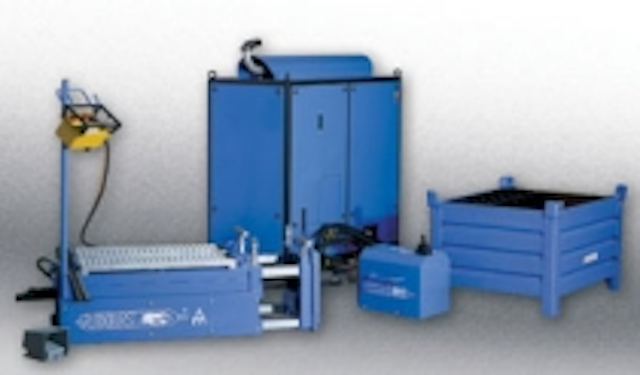 Burst and replace water, sewer, gas and other pipes with the Grundoburst static pipe bursting system from TT Technologies. The Grundoburst can pull in a variety of replacement pipe including PVC, DIP, ABS, cast iron, fusion welded HDPE and VCP jacking pipe. Pulled by a hydraulic bursting unit, the cutter head's special cutting wheels split the host pipe. Six models are available for bursting 2-inch through 54-inch pipes and larger.
TT Technologies
CIRCLE 116 ON READER SERVICE CARD
Reel Handling Machinery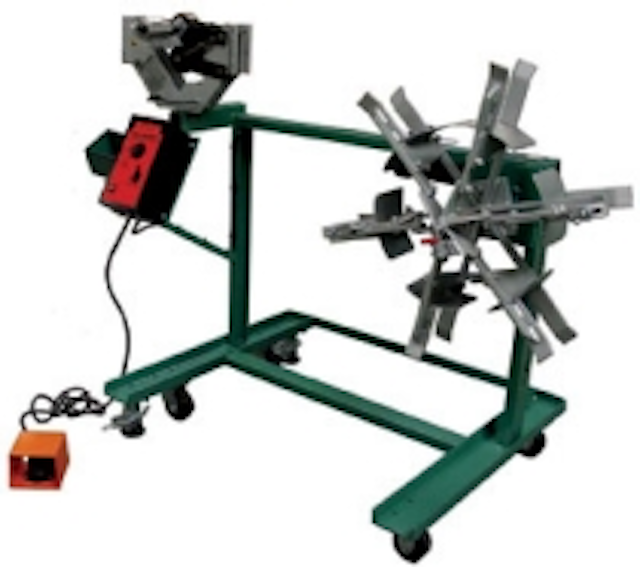 Reel‐O‐Matic, a manufacturer of reel handling machinery, exhibited it's model Mini‐Penthouse machinery during the 2010 DistribuTECH/Utility Products Expo. Shown is the company's model Mini‐Penthouse 5 measuring and coiling machine used by electric utilities to distribute cable in their storeroom operations and job sites.
Reel-O-Matic
CIRCLE 115 ON READER SERVICE CARD
Unshielded Distribution Transformers Deliver Improved Cost-effectiveness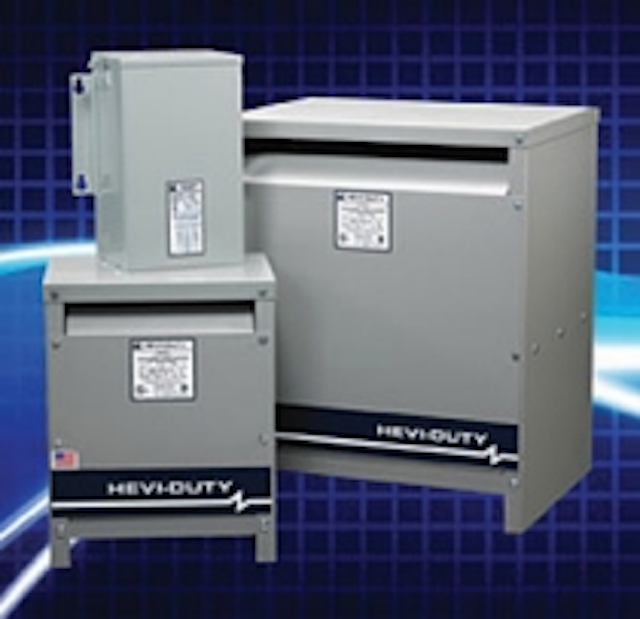 SolaHD is offering a line of unshielded, general-purpose distribution transformers that equally mix value and performance for high energy-efficiency in commercial, institutional and industrial facilities.
Utilizing the same feature-set as the SolaHD ET series of shielded low voltage dry-type distribution transformer, these unshielded versions offer improved cost effectiveness and are fully compatible with the shielded ET units in most applications. The offering includes the eight most popular ET part numbers–ET2 and ET5 Series, 15 kVA through 75 kVA.
For those customers seeking an outdoor transformer, the new units can be outfitted with optional weather shields that meet UL-3R requirements.
Key features for both shielded and unshielded SolaHD ET transformers include: NEMA TP-1 compliance, UL Class 220 degree insulation system, terminal board connections and spacious wiring compartments, panel design that reduces labor time, rugged stainless steel enclosures, high efficiency for low cost operation, and single and three phase availability.
The SolaHD unshielded transformers are backed by a 10-year limited warranty.
SolaHD
CIRCLE 117 ON READER SERVICE CARD
New 450AJi Electrically Insulated Lift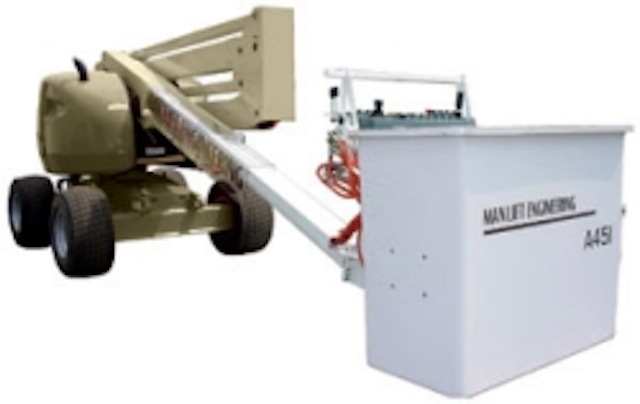 The 450 AJi is an electrically isulated lift that is for use where electrocution hazards exist when working on any type of electrical wiring. The electrically insulated lifts provide the capability of driving when the bucket is elevated and can be moved more easily around plants and construction sites as opposed to traditional bucket trucks that are stationary when in operation.
Offered in both 2WD and 4WD configurations, typical applications of the 450AJi include plant maintenance, electrical and construction contractors, electrical power stations and tree trimming.
The company specializes in explosion-proof lifts, custom lifts, aerials for the aerospace industry, high-capacity aerial lifts, insulated lifts and engineering consulting.
Man & Material Lift Engineering
CIRCLE 118 ON READER SERVICE CARD
Continue to New Products Showcase: Part 3

More Utility Products Current Issue Articles
More Utility Products Archives Issue Articles