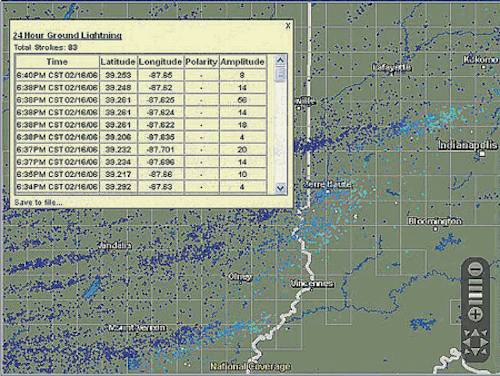 Founded in 1938 as a rural electric co-op, Community Electric Cooperative covers 770 square miles in southern Virginia. It serves three localities with 11,000 active meters and 1,700 miles of line.
The challenge
Community Electric Cooperative's main weather challenges are hurricanes, tornadoes and thunderstorms. Their service territory is close enough to the coast that weather systems usually bring warmer temperatures and rain rather than snow. However, the co-op does experience the occasional ice storm–and the damage that can result requires close monitoring of near freezing temperatures.
The solution
Community Electric Cooperative opted for Telvent DTN to help manage its weather challenges. Specifically, it selected MxVision WeatherSentry Online Utilities Edition, an Internet-delivered solution designed to help power professionals stay on top of changing weather conditions that can endanger employees and impact operations.
The results
"We use our system to determine how to divide up the manpower," explained Jean Thrasher, vice president of operations and engineering for Community Electric Cooperative. In inclement weather, the co-op shifts its manpower towards the parts of its service territory receiving the heaviest storms.
In addition to helping Thrasher and his team ready crews in bad weather, MxVision WeatherSentry Online Utilities Edition is also used to assist in scheduling crews for day-to-day routine maintenance and new construction. "It helps us decide when to schedule small, short jobs that can be terminated quickly or a long job that must be completed that same day," said Thrasher.
Thrasher also consults the system's real-time local radar and dashboard each day to decide what work can be done. The detailed, 10-day local forecast also helps him schedule projects. "You don't want a planned outage on a really hot or cold day," he explained. "We like to pick a mild day where no storms are forecast."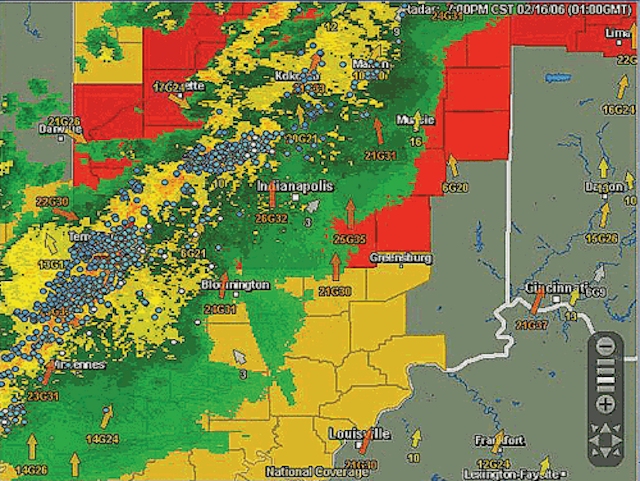 During tropical storm season, Thrasher reviews the hurricane forecasts and maps. In addition, he follows the hurricane commentary any time a projected storm path is north of South Carolina.
About two or three times a year, Community Electric Cooperative receives requests for assistance from other utilities in the area. Whether Thrasher can send a crew to help is dependent on the forecast for his own service area. "After a big thunderstorm has rolled through and I receive a call for assistance, I check the radar to verify the danger has passed–or if we're in the sights for a second line of storms," explained Thrasher. "I need to hold onto my guys until we're clear."
MxVision WeatherSentry Online Utilities Edition is also used for active load management. When a supplier hits its peak, it will check with its clients to see if they can shed some load. "The supplier provides us with recommendations, but we ultimately make the final decision by looking at the statewide temperature forecast to determine if the day will be a peak day or not," said Thrasher. For this reason, Thrasher always has surface temperatures, as well as local radar, displayed on his layered map interface on the Telvent DTN product.
Community Electric Cooperative has been a Telvent DTN subscriber for many years. "We have been pleased with the reliability and accuracy–and have chosen to retain this service over the years," added Thrasher.
More Utility Products Current Issue Articles
More Utility Products Archives Issue Articles