Automating Paperwork for Electric Utilities
Electric utilities are facing increasing pressure to provide superior quality and reliable service to their customers while also seeking higher efficiency in their work forces and processes.
May 1st, 2010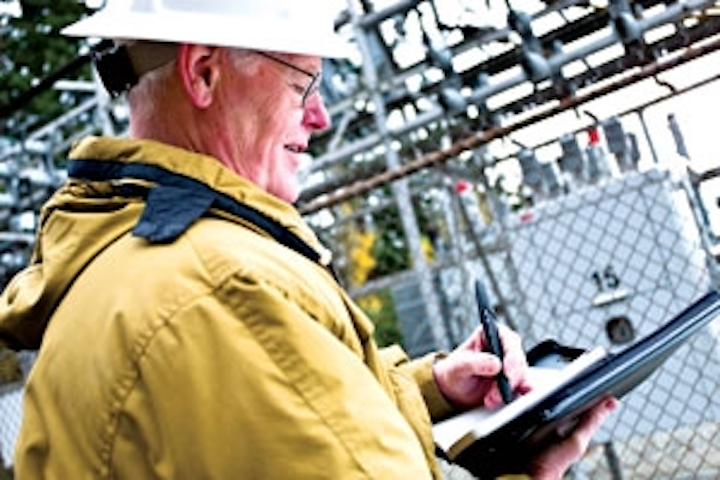 New Ways to Streamline Paperwork for Inspecting and Tracking Lines, Substations, Poles and Vegetation
By Ken Schneider
Electric utilities are facing increasing pressure to provide superior quality and reliable service to their customers while also seeking higher efficiency in their work forces and processes.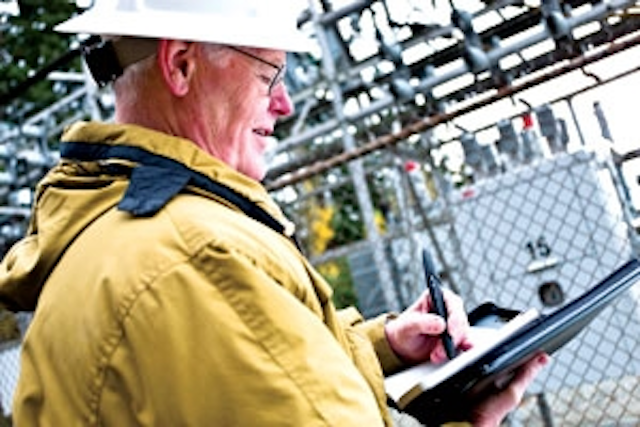 Key trends in electric utilities best practices are improving facilities and infrastructure visibility, as well as implementing preventive maintenance programs. Improving operational visibility helps teams identify and address issues before they become service, safety or compliance issues.
As part of that operational visibility, many electric utilities are working to improve inspection and reporting processes for lines, substations, poles and vegetation management. Immediate access to this data on conditions can improve preventive maintenance and streamline operations. In many cases, data collected to track these processes is still written by hand on printed forms, maps and CAD designs, which slows the process.
Many of these workflows have resisted data collection with laptops and PDAs–due to the highly mobile nature of the work and challenge of complex equipment, training and support.
New software for digital pens is enabling utility teams to have immediate visibility to issues– while reducing the cost of data collection and data entry, and reducing risks from missing documentation. Many electric utilities are using or evaluating software solutions for digital pens to automate data collection and inspections for lines, poles, substations and vegetation management.
Software for Digital Pens: New Option for Inspection and Data Collection
Many utilities are exploring the use of digital pens and software to help streamline data collection and reporting for line, pole and substation inspections, and vegetation management. Digital pens enable field teams to collect data on paper as they always have–while also instantly scanning and digitizing the data, which gets stored on the pen. Data can then be shared with central offices either immediately through a cell phone connection or physically, when the pen is returned to the office.
Digital pen technology–scanning data as it's written on paper–has been around for years: the underlying technology is mature. Recently, however, there have been more digital pen software applications that enable utilities to print their own maps, CAD drawings and forms, and use digital pens to automatically collect data directly into Office, ArcGIS and PDF files from CAD systems. Because of the integration into existing business applications, utilities are using digital pens and software for the following benefits: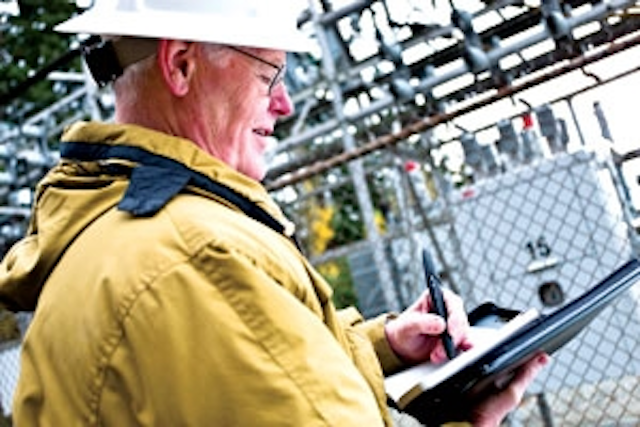 1. Eliminating Data Entry
By having all the data digitized as it's written, teams no longer need to re-type data collected on paper into back-office computing systems for analysis and sharing. Typically, inspectors and technicians do the data entry, which takes time away from inspecting and analysis and simply collecting data. Software that automatically integrates into native Office, ArcGIS and PDF files can save a great deal of data entry time. Teams can focus on their core tasks–inspecting, reporting, identifying and addressing issues.
2. Faster Data Access
Since data is instantly digitized and can be immediately sent to central offices from the field, teams can also speed up access to data collected in the field with digital pens. For many teams, this means identifying and addressing issues faster. The speed can improve dealing with simple one-off issues that are noted in the field for immediate attention. On a larger scale, it can also result in more efficient maintenance scheduling. For teams managing a range of facilities, immediate visibility to facilities issues enables more efficient deployment of service personnel to address the issues.
3. Reducing Risk
As described above, faster data access and eliminating data entry can reduce a range of risks–from delayed issue reporting to data entry errors, leading to unaddressed problems. In many cases, utility teams face a great deal of risk simply from missing paper. Data on paper frequently never makes it back to central offices–having been left at facilities, the truck, or lost in transition from the truck to the scanner or data entry clerk. Missing paper can range from a simple inconvenience to compliance risk and liability in the case of disputes with regulators, customers, or private and public property owners. The compliance requirements faced by utilities range from general SOX compliance to FERC, NERC, environmental health and safety (EH&S) issues, and a variety of other regional jurisdiction regulations. Even a loss rate of 1/10th of a percent of documents can create serious risk in the case of thousands of documents collected in the field relating to inspections, maintenance, health and safety compliance, or vegetation abatement on private or public property.
Teams are facing an increasingly strict regulatory environment with FERC compliance, for example, which only increased after events such as the massive East Coast blackout in 2003 and the massive blackouts in Florida in 2008. Penalties for compliance failures have escalated to millions of dollars in some cases.
Using New Digital Pen Software to Update Substation As-Built Plans
Some utility companies are working with Capturx digital pen software to automate the paperwork associated with updating substation as-built plans. Substations, for example, undergo frequent inspections, repairs and preventive maintenance. During ongoing operations over many years, the original CAD drawings and plans for substations become out of date, making it difficult to react proactively to issues and plan preventive maintenance.
Utility companies have updated substation as-builts on site by redlining printed CAD drawings, which were then returned to the main office. Once back in the office, the markups on the plans were compared against the plans of record in AutoCAD. As necessary, the original plans were updated to reflect the actual as-built state of the substation. A challenge with the process was that the updated redlines on paper didn't always make it back to the main office. It's easy for paper to get misplaced between the substation, the truck and the CAD desk. Laptops haven't been a good alternative because the field teams are highly mobile and work in a range of demanding environments–industrial, outdoors or bright sunlight. In addition to requiring extra cost for equipment, training and support, mobile computers typically only offer a key-hole view on CAD plans. This makes it difficult to work with and mark up bigger and more complex CAD design drawings. The easiest process is the current process: simply redlining large paper prints with a pen.
With Capturx, utility companies can simply print CAD drawings of the substation plans that originated in AutoCAD and mark up the paper prints with digital pens. The redlines are scanned as they are written with the digital pens, which record the ink strokes and automatically associate them with the correct files published from AutoCAD. When returned to the office, the digital pens are simply connected to the PCs using USB. The redline markups are automatically integrated into the correct design files.
In addition to speeding up the process of getting digital redlines back to the CAD operator, working with Capturx also minimizes the risk of paper-based markups getting misplaced and master CAD plans remaining out of date–despite important as-built information having been noted in the field.
Summary
Many electric utilities are working with new software for digital pens to help streamline a range of field processes that has resisted automation with PCs in the past. The common thread is teams working with paper, but needing digital access to either scanned paper, structured data tables or immediate access to sketches and signatures. Software for digital pens has emerged as a compelling option in helping many electric utilities:
Save money by eliminating data entry and scanning.
Respond to issues faster by getting immediate data access and facilities visibility.
Reduce compliance and legal risk from missing documents.
More Utility Products Current Issue Articles
More Utility Products Archives Issue Articles