Gone... in a Flash!
It's not simply a question of comfort.
Mar 1st, 2010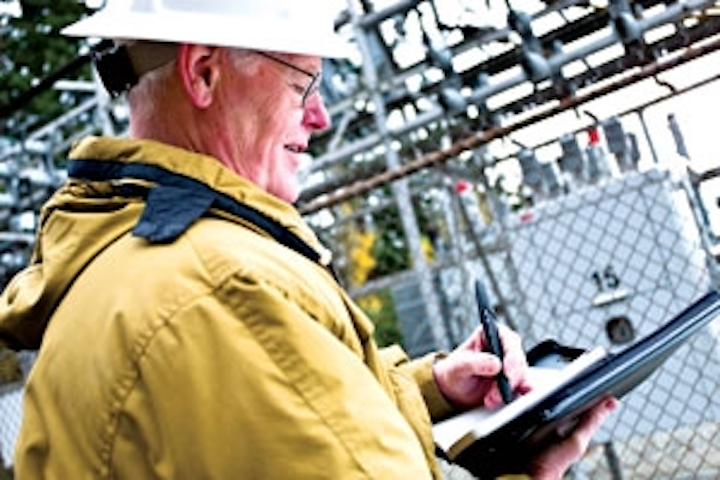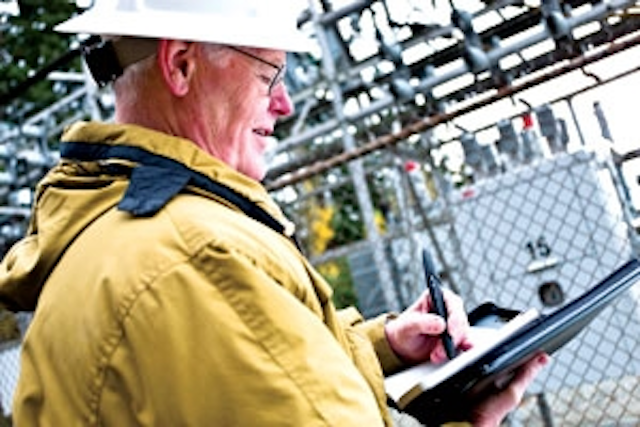 By Paul Hull
Workers Must be Protected Against Arc Flash
It's not simply a question of comfort. There are well researched and well documented rules about protection from arc flash, and they are essential to the safe and efficient completion of many utility tasks. If work crew supervisors don't know the rules, they must learn them–and there are no short cuts to safety when dealing with potential arc flash hazards. "Two important points need to be made," advises Chet Davis, P.E., president of ESA Inc. He is the chief designer of the EasyPower software suite for the design, analysis and safety of industrial power systems and has been involved actively in the analysis and troubleshooting of such power systems for 28 years. "Firstly, arc flash hazard labeling alone does not provide 70E or OSHA compliance. Secondly, labeling does not eliminate the requirement for work permits, safety programs, or training and planning when you are working with energized equipment. What this means is that a facility cannot perform energized work based solely on the fact that the equipment is labeled and the worker is wearing the appropriate personal protective equipment (PPE) as designated on the label. Arc flash hazard labels should be applied to warn personnel of a potential hazard. Labels should be used to 'assess' a hazard, select PPE levels or perform energized work based on the information provided on the label. These tasks are part of the planning, documentation and work permit process required by NFPA 70E 130.1. Arc flash information such as PPE level, incident energy and boundary information shown on many labels should only be used as a cross-check with the information provided in the work permit process."
Too much bother? Ignore the rules and FLASH–something or someone is gone! On average, there are some five to 10 arc flash explosions every day on the job in the U.S. They end up costing millions of dollars in direct and related expenses. The protection of clothing systems is described as the arc rating. This represents the amount of heat energy the clothing system could be exposed to with a 50 percent probability of a second degree burn injury. The arc ratings are expressed in calories/cm². That 50 percent figure tells how it is–the utility worker has as much chance of not being burned badly as he or she has of being burned badly–or the other way around.
Personal Protective Equipment (PPE)
One of several deliverables of the arc flash hazard is a hazard risk category (HRC). The HRC will give you some parameters for the personal protective clothing required, according to 2009 NFPA 70E, Table 130.7(C)(11). The PPE required will usually include flame resistant arc flash clothing, head and face protection, and voltage-rated gloves. Especially in utility work, gloves can be an important item of personal protective equipment.
"Voltage-rated gloves are not like regular work gloves," said Loren Rivkin, vice-president of marketing at Saf-T-Gard International Inc. "Voltage-rated gloves need to be retested periodically to make certain they are still safe." The intervals vary according to the industry and ASTM Standard F496, but most gloves are required to be tested every six months. This retesting needs to be done both visually and dielectrically. There are labs that do this testing around the U.S., and the best are accredited the National Association of Independent Laboratories (NAIL), by NAIL for PET (North American Independent Laboratories for Protective Equipment Testing) (www.nail4pet.org).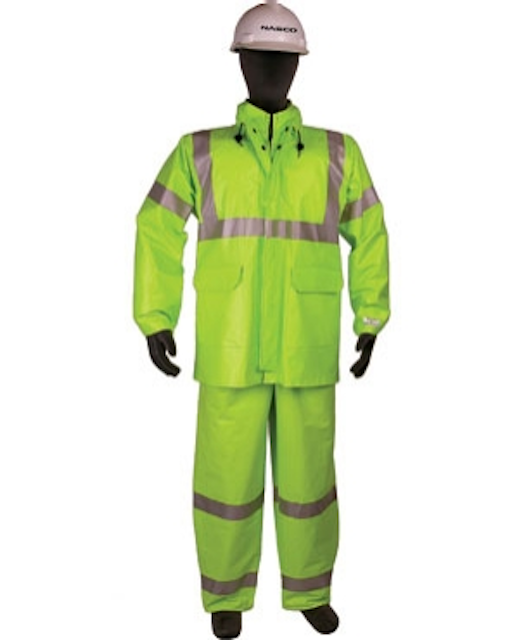 These Nasco protective suits are also practical for doing the work. Beware of clothing that is too cumbersome.
"Safe-T-Gard does not perform the analysis, but we are experts once the analysis has been completed," notes Rivkin. "When the customer knows the HRC, we have recommendations for the PPE required. For flame resistant arc flash clothing we offer products from industry leaders such as Salisbury (by Honeywell) and Chicago Protective Apparel."
Selecting the proper PPE for an arc flash situation is not as simple as selecting a work glove to counter a cut application or an earplug for a noisy work environment. There is an arc flash analysis that needs to take place so the utility worker can calculate the proper personal protective equipment needed. There are consultants that can be hired to either complete the analysis or to train company people how to conduct the analysis. One recommended consultant, for example, is e-Hazard.com, where Hugh Hoagland is the principal. The knowledge and helpfulness of Mr. Hoagland in this field of arc flash hazards and protection has been praised by experts.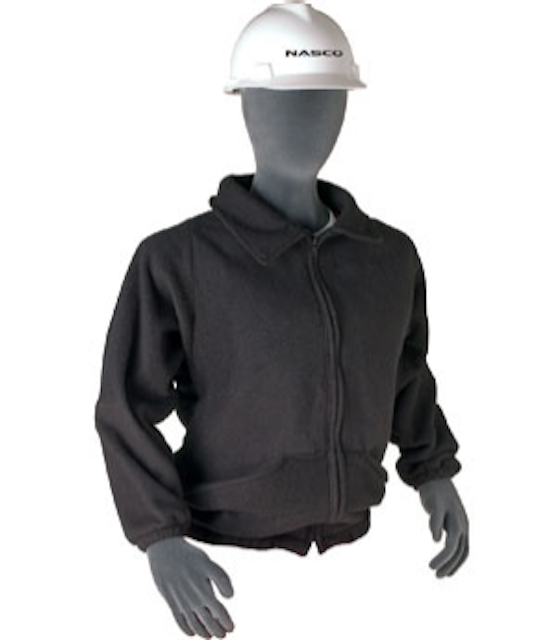 Look for arc flash protective apparel that does not impede the worker's efficiency while protecting his or her person.
A company that supplies a comprehensive range of arc flash PPE can also be a good adviser for worker needs because of the variety offered and different situations addressed. Salisbury has its PRO-WEAR line that includes clothing and other protective equipment from 8cal/cm² to 100 cal/cm². Items can be purchased individually from Salisbury or in convenient, relevant kits. Among the company's products are solutions for electrical hazards such as arc flash face shields, insulated tools, temporary grounding equipment, insulated rubber gloves, voltage detectors and other rubber insulating products. Salisbury uses Westex fabrics for their PRO-WEAR clothing, with the Westex Indura Ultra Soft blend of materials lasting more than 50 percent longer than 100 percent cotton garments. The treatment process for Indura flame-resistant fabrics forms a long chain flame retardant polymer impregnated into the core of each cotton fiber.
Yes, the protective clothing needed against arc flash and similar hazards is available. It takes just a few questions to find the right solution. Another source could be the appropriately named 70E Store, headquartered in Medina, Ohio. This store announced recently that it had added Carhartt FR Clothing to its lines, a range that includes vests, jackets and coats in flame-resistant duck, with a modacrylic quilted lining for warmth and added protection. Bibs and coveralls are available, lined and unlined, and they come in both navy and the familiar Carhartt brown. Many 70E customers have requested products that are dual certified–for NFPA 70E and NFPA 2112. The company has an easy-to-navigate list on its website to find those products. Some manufacturers have increased their ranges to include the dual-certified category–makers such as Carhartt FR, Bulwark and Workrite. 70E claims that it can outfit crews with arc flash kits, arc-rated shirts, pants, jackets, and coats for good comfort and good protection.
You Must Remember This.....
If there is an attitude problem in utility companies about the reality of arc flash hazards, it may develop among those who have worked for many years and never had a problem. This is like the dangers of trench work. Those who have done trenching for years can become complacent because nothing bad, like a cave-in, has ever happened to them.... so far. A person can work in any industry and reach a comfort level–but it can be dangerous.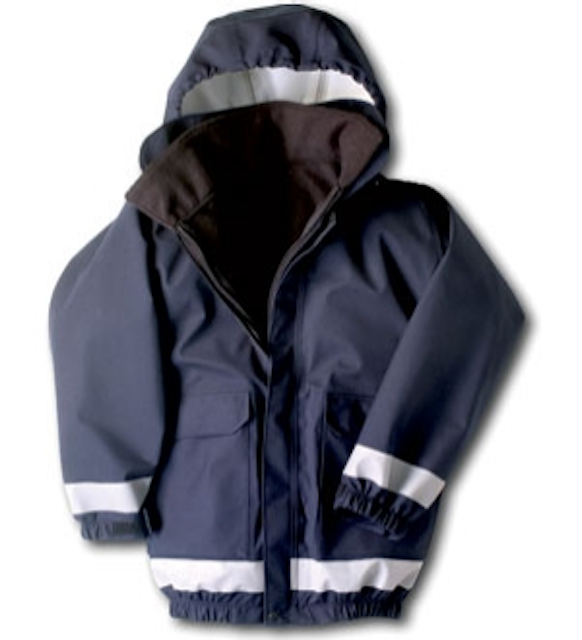 A fleece jacket of Nomex is warm, comfortable and multi-functional.
"One aspect of protection that may be least understood is the layering effect," advises Andrew Wirts, sales and marketing director at NASCO Industries, a company well known to readers of Utility Products magazine. "They need 22 cal of protection, so they look for a product that offers that number. The product may be too cumbersome to be a practical work outfit. If consideration is given to the layering effect of clothing, such a garment may be unnecessary. Don't look at the single layer information. A T-shirt may be 4 cal, a workshirt 8 cal and a jacket 10 cal. Those clothes may be as efficient as awkward outerwear of higher cals. In fact, they could give more than the 22 cal protection, because the sum of the layers in effect tends to be higher than the simple addition of each layer's number. When purchasing protective equipment, don't look only at the outer garment. Ask yourself what the product is to be worn over?" Wirts mentioned a much more pertinent (and ignored) factor–what is the break-open threshold of the garment? (Why isn't that obvious? If the protective outer garment breaks open at a certain level of heat, that heat is going to flare through to the inner garments, with less protection, when the break-open level is passed.)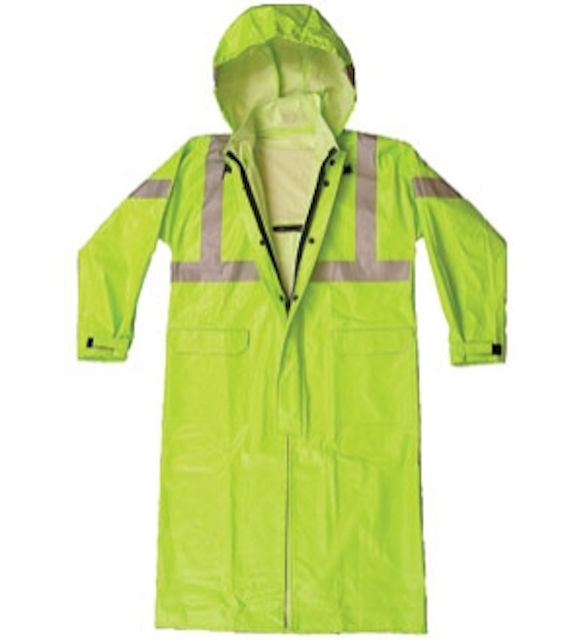 Personal protective equipment is available in easily seen colors for that extra safety component.
The best known products from NASCO are in the ArcLite range. It is a very popular foul weather product designed specifically for utility workers who may be exposed to electric arcs. ArcLite includes fall protection access, a mesh vented cape back and hood that rolls into the collar. It is arc and flame resistant, doe not melt, drip, ignite or break open. Added to those benefits the clothing is lightweight, waterproof and flexible with some chemical splash resistance. It would appear that it had been designed by linemen! It was. Among those who have used and appreciated ArcLite are electric utility workers; telecommunication workers; and those engaged in electrical maintenance, meter service, electrical switching and CATV. Other popular NASCO products for protection are in the MP3, Sentinel and Nomex Fleece ranges. The NASCO website provides helpful information about these.
More Utility Products Current Issue Articles
More Utility Products Archives Issue Articles