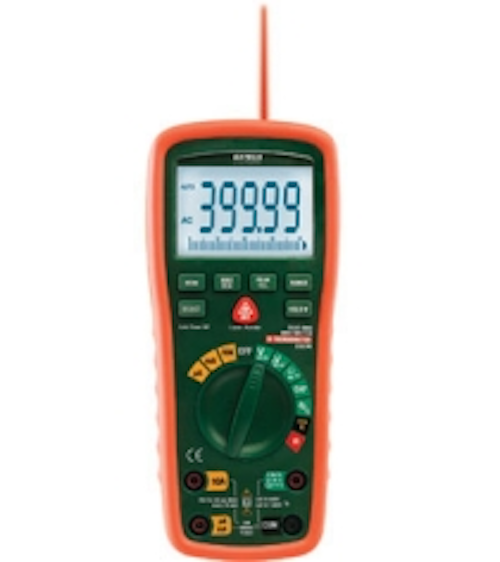 The EX570 Industrial CAT IV Digital MultiMeter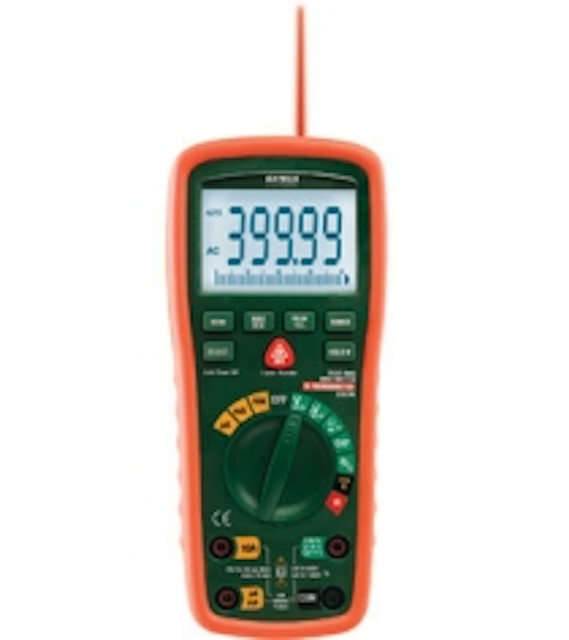 Extech's EX570 Industrial CAT IV Digital MultiMeter, with IR Thermometer, features a patented built-in InfraRed Thermometer with laser pointer to quickly identify overheating motors or locate hot spots on electrical panels and HVAC vents without contact. True RMS CAT III-1000V, CAT IV-600V rated with 0.06% basic DCV accuracy. Heavy-duty, double-molded water resistant (IP64) package. 40,000 count backlit LCD with 40-segment bargraph. Memory for storage and recall of three measurements. Type K thermocouple contact temperature measurements, Capacitance, Frequency, and Duty Cycle functions. Other features include: HOLD, RELATIVE and PEAK HOLD; Min, Max and Average recording; and Auto power off with disable feature. Comes complete with double molded test leads, magnetic hanging strap, Type K bead wire temperature probe (-22 to 572°F/-30 to 300°C), case, and 9V battery.
Extech
Circle 121 on Reader Service Card
SureStart Low Voltage Disconnect Switch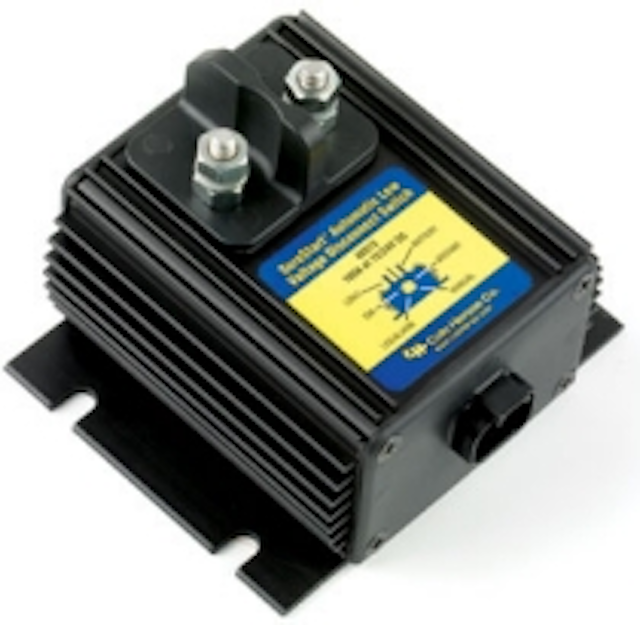 The Cole Hersee SureStart Low Voltage Disconnect (LVD) Switch electronically senses battery voltage and conserves starting power by disconnecting non-critical loads and by prolonging battery life by preventing battery damage due to excessive discharge. This switch is very useful for heavy-duty vehicles, as well as vehicles with ancillary on-board equipment–such as snowplows, hoists, pumps, floodlights, etc., as well as in-cab amenities such as A/C.
The SureStart LVD switch has a rating of 100A at 12V or 24 Vdc. Its service life exceeds 1,000,000 on/off cycles, and it also features a manual override function that allows users to connect or disconnect the switch when needed, regardless of voltage. The switch features a compact size (4.5" x 4" x 4.27") that makes it easy to install into a new or old vehicle. Unlike many voltage monitoring devices, the SureStart LVD switch does not require a separate solenoid to control high current–making it reliable and simple to install.
Cole Hersee's LVD Switch eliminates dead batteries by automatically disconnecting non-critical loads from a battery when the battery falls below a predefined threshold.
Cole Hersee
Circle 122 on Reader Service Card
A Surveyor's Dream Come True!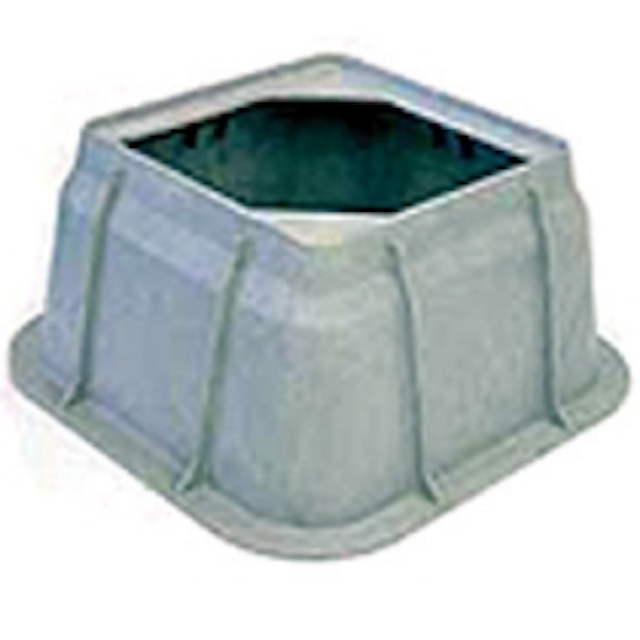 Forestry Suppliers' Class II Surveyor's Vest is constructed of 100% polyester mesh that makes it cool and comfortable to wear. You'll love the many roomy pockets–including a radio pocket with a mic clip, a field notebook pocket, four pencil slots, a compass pocket with grommet, four flagging pockets with grommets, two large inside pockets and two inside zippered pockets. Velcro pocket closures keep items secure, and 2" wide reflective strips on the front and back of the vest provide extra visibility.
Find our complete selection of safety vests in our current catalog, or visit our web site to learn more and request a free catalog.
Forestry Suppliers Inc.
Circle 123 on Reader Service Card
500 kV Digital Voltage Indicators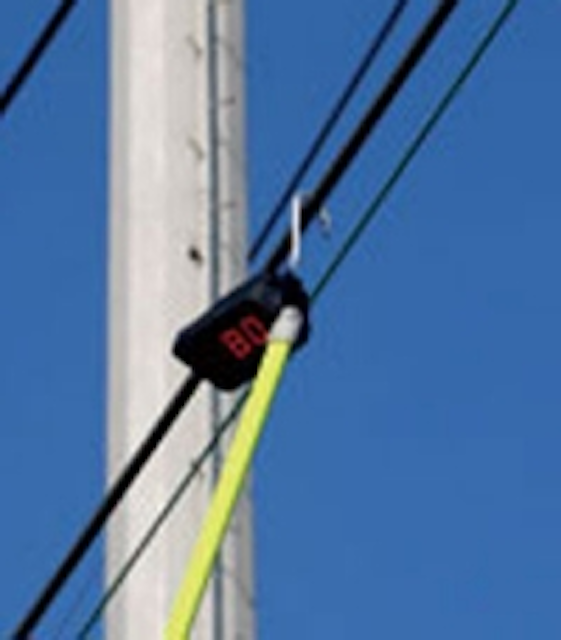 HD Electric Company's new DVI-500 digital voltage indicators are a new addition to the firm's digital voltage indicator line. The DVI is a direct contact, compact instrument designed to read the voltage on a conductor from 0.1 kV up to 500 kV line-to-ground and display the voltage on a large 3-digit, ultra-bright LED display.
The display is easy to read on the end of a long hotstick and can be used on overhead lines or in underground applications. The DVI-500T can also measure elbow test points. An audible indication is given when voltage is detected and allows the user to distinguish between nominal and induced voltages
HD Electric Co.
Circle 124 on Reader Service Card
Flex-angle Drill Completes Steep-angle Geothermal Loop Installations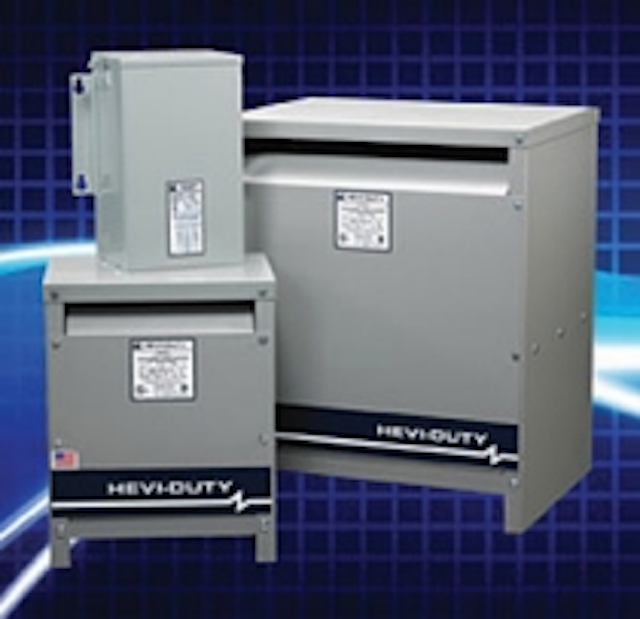 Vermeer Corp. has introduced two new products designed specifically to assist with geothermal field loop installations. The Navigator D20x22FX Series II will be the industry's first flex-angle drill capable of drilling at any specified angle ranging from 18 to 90 degrees. It's engineered with input and feedback from contractors who specialize in geothermal loop system installations.
Capable of completing vertical and steep-angle geothermal loop installations, the Navigator D20x22FX Series II is also a fully functioning horizontal directional drill that can install horizontal loops as well as conventional utilities. This feature offers exceptional adaptability in meeting varying project specifications.
The Navigator D20x22FX Series II flex-angle drill comes equipped with an automated rod loader that is modeled after a conventional HDD rod loader with modifications to operate at the fully vertical position. This feature eliminates the need to manually handle each rod, enhancing productivity and operator safety. The auto-drill feature allows the operator to set thrust/pullback speed, pressure or rotation modes and revert back to original setting with the simple push of a button.
To complement the Navigator D20x22FX Series II, Vermeer has also introduced the GM30 grout mixer. The GM30 model will provide convenient and efficient mixing of grout for residential or commercial geothermal loop installations. The unit will be available with either single or dual tank configurations, as well as a centrifugal or high-pressure piston pump to meet the specific needs of contractors.
Vermeer Corp.
Circle 125 on Reader Service Card
Continue to New Products Showcase: Part 2

More Utility Products Current Issue Articles
More Utility Products Archives Issue Articles