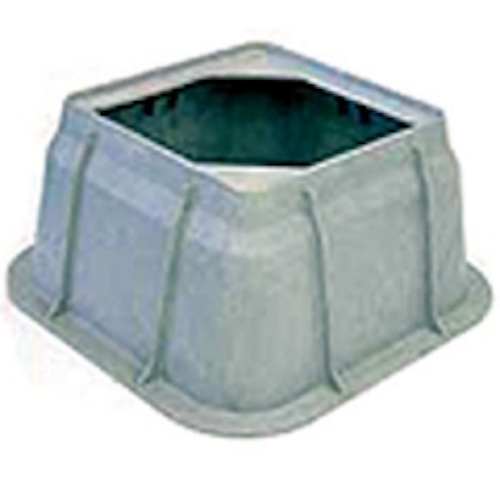 New Outrigger Pads Offered By AlturnaMats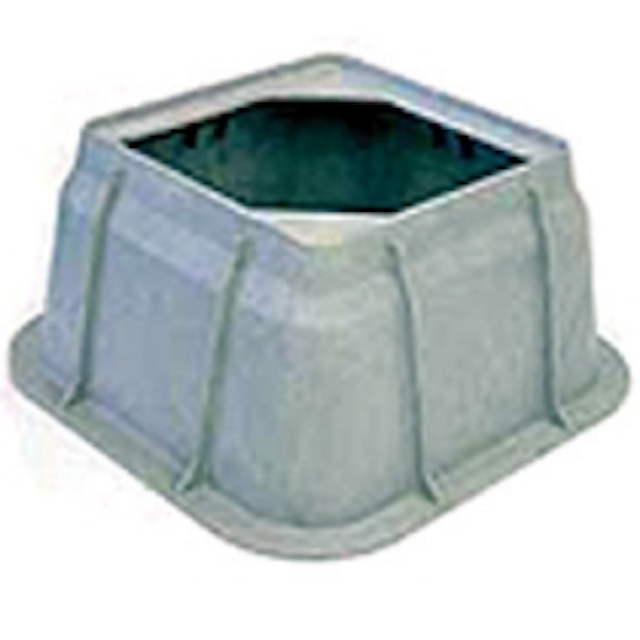 A complete line of 100% polyethylene outrigger pads is now available from AlturnaMats, a manufacturer of ground protection mats known as AlturnaMats and VersaMats. Two pad thicknesses are available: 1" thick with sizes ranging from 15" x 15" to 48" x 48", or 2" thick pads in sizes ranging from 24" x 24" to 48" x 48". Every outrigger pad is guaranteed by AlturnaMATS for life. The pads are supplied with a rope handle for easy handling. To clean the smooth polyethylene surface, simply hose down.
The outrigger pads are a very good complement to the firm's line of ground protection mats. These popular mats are available with a bold diamond plate tread for maximum traction and with a flat, slip resistant surface for both vehicle and pedestrian traffic. The mats easily handle 60 ton vehicles and are guaranteed for a full six years.
AlturnaMats
Circle 126 on Reader Service Card
Saflok Pole Anchor System Helps Make Pole Climbing Fast, Simple and Safe
DBI-SALA, a Capital Safety brand, introduces the Saflok Pole Anchor System. This system allows linemen to free-climb poles with 100% fall protection. Designed to address the most congested pole scenarios, it enables workers to climb into position around common pole obstructions, such as multiple conductors, equipment, vines and foliage.
The Saflok Pole Anchor System makes climbing fast, simple and safe. Based on extensive linemen field testing, the system provides workers various options to suit their climbing styles, making it flexible, easy-to-use and safe. In a rescue situation where every second counts, a fallen worker can be lowered to the ground quickly and easily.
The Saflok Pole Anchor System is easy to use and operate. After connecting the installation/removal tool to a standard hot stick pole, the tool is inserted into the end of the anchor tube. The worker raises the tube to a secure anchorage at or near the top of the utility pole and attaches the rope grab with integrated shock-absorbing lanyard to the dorsal D-ring on his harness, then climbs into position around virtually any obstruction, while maintaining 100% fall protection at all times.
The basic system comes in a kit that contains an anchor tube, 80-foot dielectric rope lifeline, installation/removal tool, carabiner and rope grab with integrated shock absorbing lanyard all stored in a weather-proof bag.
Capital Safety
CIRCLE 127 ON READER SERVICE CARD
Eliminate Downtime with Live, Online Power Factor Testing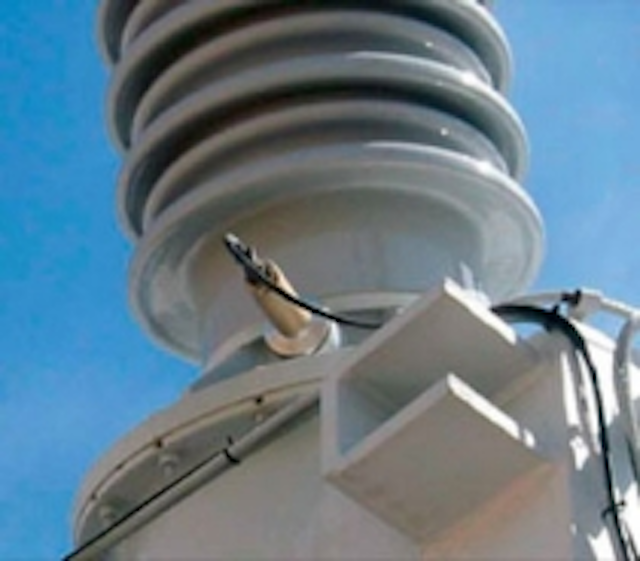 The new Transformer Bushing Monitor (TBM) system from Serveron, a BPL Global company, permits live power factor testing with no downtime, equipment removal or off-line tests that fall short of testing online performance. Tests are conducted every five minutes using the Shering bridge voltage measurement technique to determine power factor.
The system includes trending analysis and diagnostics software to evaluate power factor data for each bushing being monitored. An upgrade option for up to nine sensors interfaces with SCADA systems. The TBM Live Plus version enables continuous on-line monitoring of power factor data from your desktop.
Serveron
Circle 128 on Reader Service Card
Bundle Lifter Simplifies Conductor Support
Diversified Products introduces a bundle lifter, providing power line and electric utility crews with a faster and more efficient solution for removing, supporting and reconnecting insulator strings during energized work. The bundle lifter enhances safety while optimizing the utilization of equipment and personnel.
For applications involving bundles held by a yoke plate, the bundle lifter offers linemen the advantage of maintaining the plate in an upright position, rather than having to straighten it up using hot sticks. By making it faster and easier to reconnect the plate to an insulator string, the bundle lifter saves time for line crews while also greatly diminishing lineman fatigue.
Field-tested and approved by transmission and distribution maintenance professionals, the bundle lifter is constructed of high strength steel and 10' clear span fiberglass. For optimal maneuverability and safety, the unit is designed to allow ample clearance above a crossarm while avoiding interference with an insulator string. Weighing 125 lbs, the lifter has a load capacity of 3,500 lbs and is rated to 240 kV.
Diversified Products
CIRCLE 129 ON READER SERVICE CARD
ATV Ball Mounts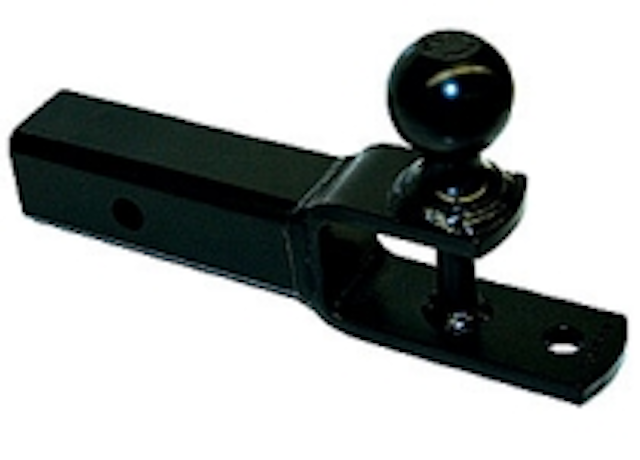 Valley Towing Products now offers ATV ball mounts that makes ATVs capable of towing any number of trailer combinations. The new ATV ball mounts feature a dual-platform design in which the upper level supports a hitch ball that is welded to the ATV ball mount. The lower level acts as a clevis bracket. This two-tier ball mount design creates an area between the levels that contains a vertical pin for users to attach a tow hook or strap. The clevis plate and tow strap each have pin-hole diameters of 5/8".
Valley offers these ATV ball mounts in four sizes: 1 1/4" shank, 1 7/8" hitch ball; 1 1/4" shank, 2" hitch ball; 2" shank, 1 7/8" hitch ball; and 2" shank, 2" hitch ball.
Valley Towing Products
CIRCLE 130 ON READER SERVICE CARD
Continue to New Products Showcase: Part 3

More Utility Products Current Issue Articles
More Utility Products Archives Issue Articles