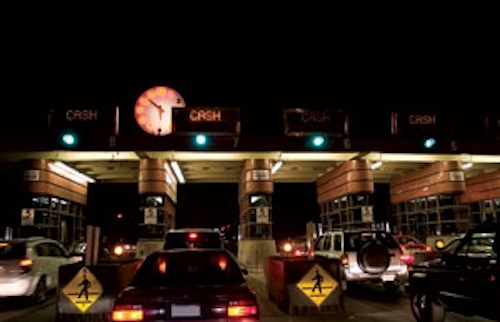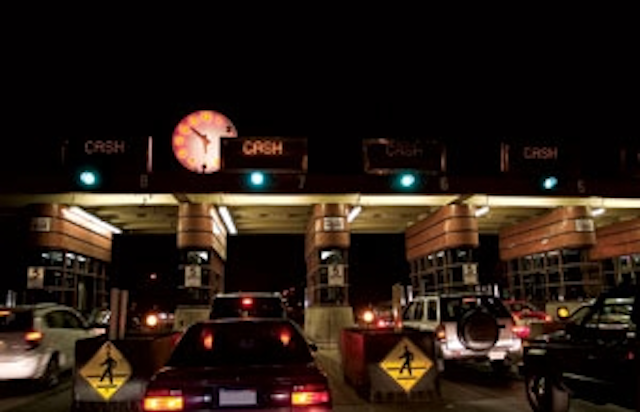 Almost overnight electronic toll collection (ETC) systems have sprung up everywhere, and the seemingly beneficial systems have become a sudden source of trouble for fleets. The recent, wide-spread implementation of toll roads stems from state and federal governments not funding road infrastructure as much as is needed and fuel taxes not producing enough revenue–especially as vehicles use less fuel and as popularity grows for electric/hybrid vehicles.
States are worried that cuts in funding will inhibit their ability to address traffic congestion as well as environmental and safety problems caused by inadequate roads. Instead, states are turning to toll roads as alternative revenue sources and installing ETC systems through public-private partnerships.
The Acceleration of Toll Violations
For many fleets that operate in the more than 30 states with toll highways, bridges and tunnels, the term "electronic toll violation" has undoubtedly been heard. ETC systems assess tolls automatically to vehicles equipped with special transponder units, deducting tolls from prepaid accounts and allowing vehicles to pass unimpeded through tolling areas.
There are a number of ways a fleet driver can incur toll violations, such as having a non-transferable transponder for a different ETC system or driving a replacement vehicle where the transponder is not re-registered to the new vehicle.
If a driver incurs a violation on a 50 cent toll, the violation fee and the processing fee can increase the cost to $40.00 or more. When multiplied over several hundred vehicles, the costs can escalate into thousands of dollars. As unaddressed violations mount, the impact of overhead costs and legal fees to a company's bottom line becomes substantial.
ARI's Solution Controls Violations Costs
ARI, a violation-free toll processing company, protects clients from violations associated with ETC by registering their plates with the appropriate toll authorities and ensuring all tolls are paid in full. ARI's goal is to eliminate violations related to tolls for clients using a three-part program:
Violation-free Toll Processing–ARI's Violation-free Toll Processing protects clients from violations associated with ETC by registering your plates with the appropriate toll authorities and ensuring all tolls are paid in full.
Transponder Management–In addition to the two program features above, ARI will manage the purchase, fulfillment and replacement of transponders for clients. This eliminates the burden for fleet personnel to monitor the whereabouts and status of units.
Violation Resolution–Should a client incur a toll violation, it is ARI's policy to pay the toll and violation fees as soon as notification is received to prevent further penalties and collection agency and legal action. Furthermore, ARI will look into the matter with the appropriate toll authority on behalf of their clients.
Each time ARI processes a toll violation, fleets can be alerted by the Web-based system, ARI insights. Fleet personnel can further define the parameters based on volume of violations by vehicle or dollar amount by violation.
Client Successes Show the Value of ARI's Protection
Handling transponders for fleet vehicles is a headache that most fleet teams would quickly give up. ARI offers transponder management resources for a client that certainly never wants to take this job back. In addition to funding the client's electronic toll accounts, ARI maintains an inventory of spare transponders and accepts orders direct from drivers for replacements. ARI researches the appropriate toll authority for the vehicle's territory, registers the vehicle and transponder information with the authority, and then mails the transponder directly to the driver. ARI's efficient and accurate transponder management process works directly with the drivers and toll authorities and takes this process out of the hands of the fleet department.
Similarly, ARI took on toll violations management for a client because the time and resources required to administer them became too much. The client's practice was to forward all violations to its field operations. Those remote staffs were not giving immediate attention to the violations, and resulting costs were rising. With ARI now managing the violations, the company is safe from additional fines and potential downtime.
Additional Resources
Policy Development–If a fleet's current driver policy does not include restrictions or regulations on the use of toll roads, bridges and tunnels, ARI can offer policy samples and help in the development of customized text.
Driver Education–ARI offers web-based driver training on a company's fleet policy that includes electronic quizzes and administrative tracking and reporting tools. We will also customize a communications plan for direct driver interaction.
Consulting Services–ARI will analyze a fleet's geographic footprint and use of toll roads, bridges and tunnels to make recommendations for cost-reducing practices and operating alternatives.
ETC systems keep traffic moving; reduce vehicle idling, which in turn reduces harmful emissions; and improve safety conditions around tolling areas. While these improvements aid fleets financially, the benefits are far outweighed by costs when a fleet falls behind on pre-paid accounts and payment of violations. Additional fees, fines, overhead costs and legal fees are compounded. Contact ARI to learn more about the tools and consulting services available to help manage toll violations.
More Utility Products Current Issue Articles
More Utility Products Archives Issue Articles