Complete Mobile Solutions From Start to Finish
First Mobile Technologies (FMT), a provider of in-vehicle computing solutions, offers complete mobile solutions from start to finish.
Mar 1st, 2010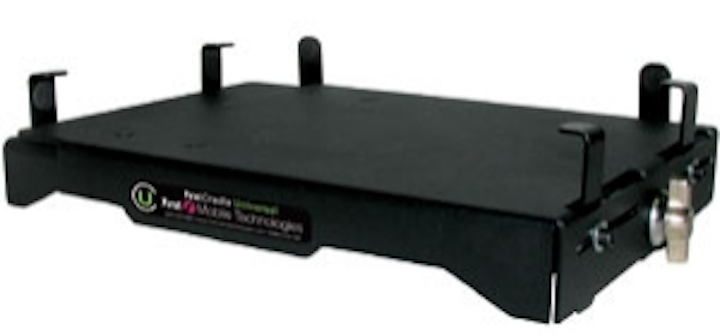 First Mobile Technologies (FMT), a provider of in-vehicle computing solutions, offers complete mobile solutions from start to finish. FMT ensures quality and safety by managing the entire process–from design and engineering to manufacturing, project management and installation. FMT is fortunate to enjoy partnerships with two of the largest laptop manufacturers in the industry: Panasonic and Dell. Adding to its already extensive product line, FMT is introducing several new in-vehicle computing and mounting solutions.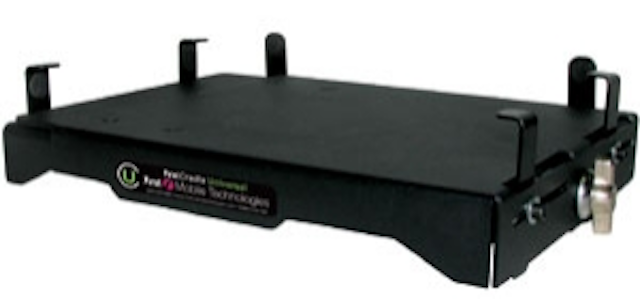 The new, fully-rugged FirstDock XT2 XFR in-vehicle docking station is the only docking station designed specifically for the Dell Latitude XT2 XFR Tablet computer that features an in-dock DVD±RW drive. Able to secure the Dell tablet in any position, the FirstDock XT2 XFR offers multiple mounting options to allow for full notebook and tablet functionality. When linked to the FirstDock by a single connection, users can instantly access the built-in 8x DVD±RW Drive that reads and writes to CDs and DVDs, as well as 12 different peripheral ports (for connecting a keyboard, mouse, monitor, scanner, bar code reader and many other devices). Designed with the user in mind, the FirstDock XT2 XFR features easily accessible (1 front, 1 side and 2 rear) USB ports, and it offers a triple RF pass-thru option, which provides connectivity to wireless WAN, GPS and wireless LAN antennas. The rugged, durable design is tested to military standards, as well as the Standard of Automotive Engineers–the benchmark for vibration and crash resistance certification. A key lock is also provided on every model for increased security and theft protection. The FirstDock XT2 XFR will be available soon, and can be pre-ordered now.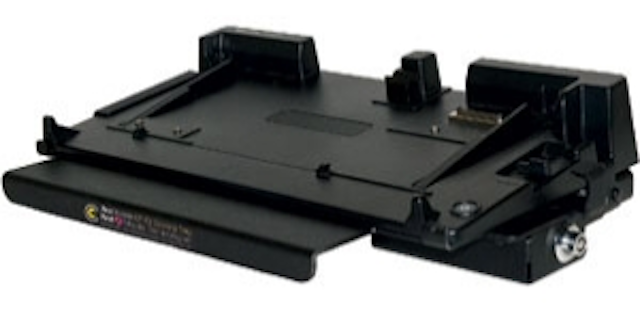 Newly redesigned FirstCradle Universal (patent pending) is a rugged, affordable and versatile mounting solution that safely holds virtually any manufacturer's netbook, notebook or tablet computer. Special features include a small footprint that will accommodate a 9.25 inch wide netbook, and, when fully expanded, it fits notebook computers up to 15.525 inch wide. Built to withstand the toughest environments, the FirstCradle Universal is constructed of powder-coated, 0.078 inch thick steel and incorporates an innovative locking mechanism (patent pending) that secures the expandable tray in an infinite number of positions. The FirstCradle Universal provides a safe, rugged and affordable solution for your in-vehicle computing needs.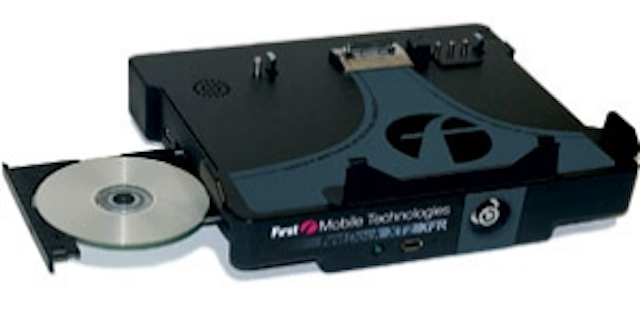 FMT's latest in-vehicle solution for Panasonic Toughbooks is the First Mobile CF-52 Docking Tray–designed for use with the Panasonic Port Replicator (required). The First Mobile CF-52 Docking Tray provides full port replication for the CF-52 Toughbook and easy access to all connectors and features, including USB ports (4), display port, RJ-45, serial, AC jack, power button, cable lock slot and a slide release. The CF-52 Docking Tray also features a key lock system for theft prevention, security and added stability.
FMT carries more dedicated base mounts than any other company in the industry. (The base mount is the part that secures the mounting solution to the vehicle). The majority of FMT's base mounts are "no-drill," which means they attach to the vehicle using the existing passenger seat mounting hardware. FMT has recently designed two brand-new base mounts–one for the new Ford Transit Connect Van and another for Freightliner tractor-trailers. Both new base mounts are in stock and available now.
More Utility Products Current Issue Articles
More Utility Products Archives Issue Articles