While all the products featured in each issue of Utility Products magazine are useful and relevant to your industry, some attract more interest than others. Find out which products featured in the magazine in 2009 caught readers' eyes. This issue presents the products that received the highest reader response in all of 2009.
Strap Wrenches Grip Odd Shapes Firmly, but Gently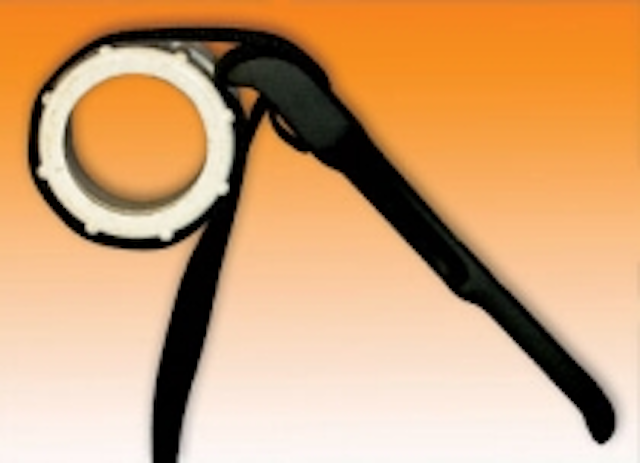 Lowell Corporation introduces the Simplex and Warnock strap wrenches. Uses include loosening and tightening oddly-shaped and/or frozen fittings, machine and vehicle oil filters, small handwheels, PVC pipe, knurled fasteners and knobs, and turned shafts.
In addition to a cast metal handle, the Simplex has a durable polyester fiber strap that is treated with latex for extra grip. The Simplex also features a unique nose configuration. The combination gives the user a lot of gripping power but minimizes the risk of marring or damaging highly polished or painted surfaces.
Four handle lengths are available: 6" (4" standard diameter capacity) 12", (2" capacity), 18" (5" capacity), and 24" (12" capacity). Strap widths range from 1/2" to 2-1/4" and lengths from 17" to 54". Custom strap lengths are available on request.
The Simplex conforms to U.S. Federal Spec. GGG-W-651, Type V.
The Warnock differs from the Simplex in that the latex-treated strap feeds through a drop-forged shackle. The shackle swings away from the handle for quick strap adjustment and securely holds the strap in closed position and provides extra turning force, again without damaging the surface of the work.
Warnock handle lengths and capacities are 12" (2" capacity), 18" (5" capacity), and 24" (12" capacity). Strap widths range from 1-1/4" to 2-1/4". Strap lengths range from 17" to 54" and custom lengths are available on request.
Lowell Corporation
CIRCLE 107 ON READER SERVICE CARD
Shineway Tech Palm OTDR Series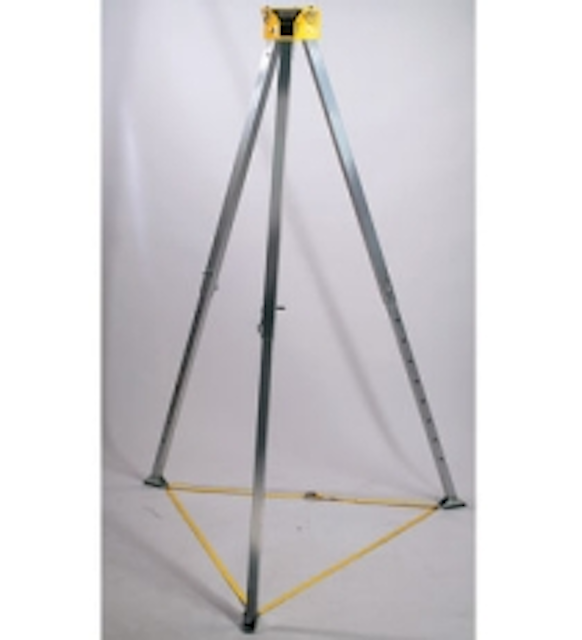 The Shineway Tech palm OTDR series from Mohawk Ltd. is an optical fault locating and analyzing tool for installation and maintenance of your optical fiber network. The rugged, compact and lightweight design is up to the challenges of the outside plant. The easy-to-use user interface provides instant accurate results to ensure timely restorations. A variety of models are available for singlemode/multimode fibers and LAN/WAN/FTTx applications. The TraceManager emulation software comes standard with the palm OTDR, allowing the user to save and transfer test data from the OTDR to PC for further analysis, reporting and printing.
Features
High dynamic range
Value added 650nm VFL
Hotkeys for ease of operation
Long lasting power: 8 hours continuous
Quick startup: <5 seconds
Large internal memory
Lightweight: 2.2 lbs
Mohawk Ltd.
CIRCLE 109 ON READER SERVICE CARD
New Ohio Brass Clamp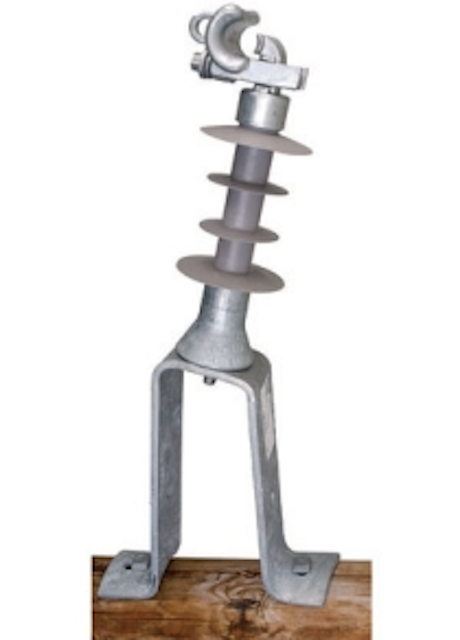 The new Ohio Brass (Hubbell Power Systems) VERI*LITE Universal Clamp is available for 15 – 72kV line voltage applications. Works for conductor sizes of 0.30" (7.6mm) to 1.34" (34 mm) to provide field flexibility. Install in vertical or horizontal directions. Reduce inventory. Eliminates need for additional trunnion clamp. Live-line operability. Compliant with CEA LWIWG-02-1996 and ANSI C29.18-2003 requirements. Proven direct bond interface.
Hubbell Power Systems, Inc.
CIRCLE 108 ON READER SERVICE CARD
New Hot Dipped Galvanized Finish for Pole Trailers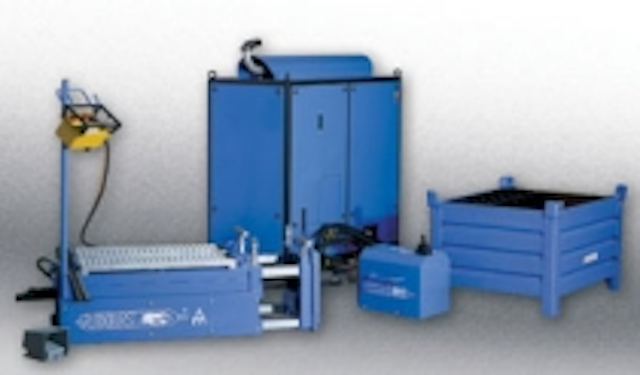 CZ Engineering, Inc. announces the availability of a new optional hot dipped galvanized finish for their entire line of pole trailers.
The standard finish boasts an extremely durable 3-part coating of E.I. Dupont products. After thorough surface preparation, Dupont Corlar epoxy primer is applied, then comes two coats of Dupont Centari, a high quality automotive paint, and then the ultra-durable Clear Coat–just like the finish on a new car or truck.
As attractive and durable as the standard paint finish is, the company recognized that some of their customers prefer a galvanized trailer. Galvanized trailers tend not to look as good as those with a quality paint job during the early life of the trailer, but several years later may have a better appearance than a trailer that has not been repainted.
CZ Engineering
CIRCLE 110 ON READER SERVICE CARD
Insulated Tool Line Certified to 1000V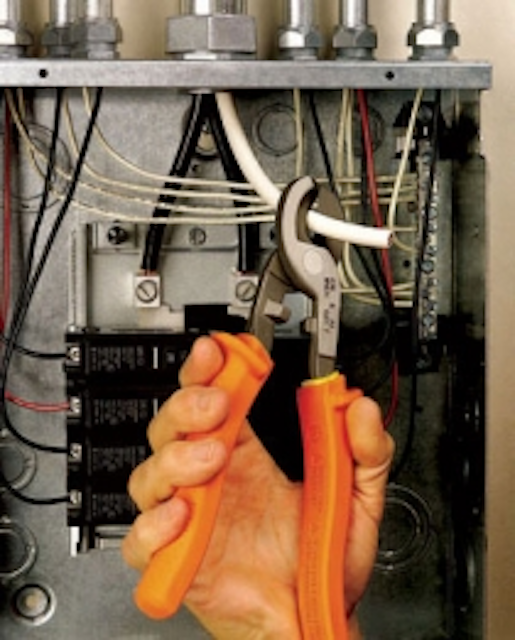 IDEAL INDUSTRIES, INC. introduces an extensive new line of insulated screwdrivers, nutdrivers, pliers, and cutters.
Offered individually or in convenient multi-piece sets, new IDEAL insulated tools meet ASTM F1505-01 and IEC 60 900 standards, as well as comply with OSHA 1910.335 regulations and NFPA 70E standards. Each tool is UL and VDE listed and certified to 1000V AC.
The new cutters and pliers feature double insulated Santoprene handles. The high-visibility orange outer-surface handle resists oil, perspiration, water and chemicals for precise functionality, while the permanently bonded, inner-surface handle is bright yellow so it acts as an "at-a-glance" safety monitoring system. Another sought-after safety feature of the cutters and pliers is their large finger stops that guard against accidental contact with exposed metal tool parts.
The IDEAL line of insulated Screwdrivers and Nutdrivers offer an ergonomic cushioned grip. The rounded handle naturally fits the electrician's hand, and the non-slip Santoprene surface assures maximum gripping strength.
Key to the success of the new screwdrivers is a tempered blade that is finished with black oxide and hardened for longer life and maximum quality. The nutdrivers are precision formed and hardened for heavy-duty workloads.
Ideal Industries, Inc.
CIRCLE 111 ON READER SERVICE CARD
Continue to 2009 Products of the Year: Part 2

More Utility Products Current Issue Articles
More Utility Products Archives Issue Articles