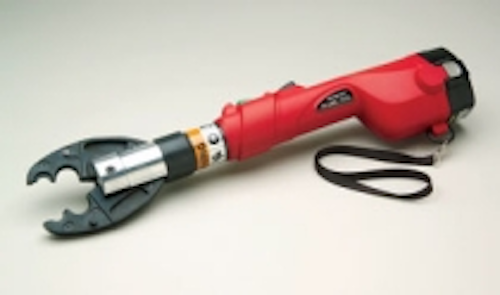 The PATMD6-14V In-Line Series of Tools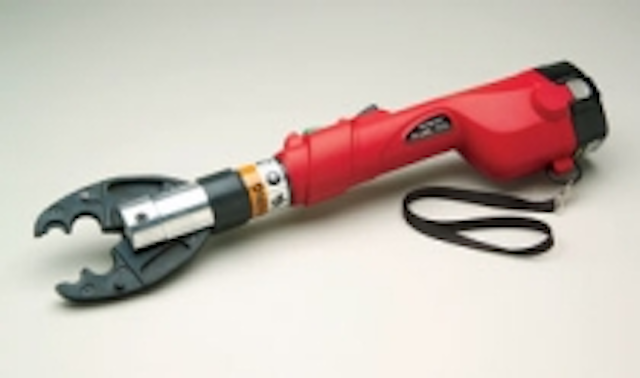 The PATRIOT IN-LINE PATMD6-14V hydraulic crimping tool from FCI-BURNDY Products offers more crimps per charge, ergonomic design, and a 14.4V Nickel Metal-Hydride (Ni-MH) battery.
Offering trouble-free operation, the BURNDY IN-LINE PATMD6-14V tool incorporates a high speed hydraulic pump generating 6 tons of crimping force. The battery actuated hydraulic crimper provides a consistent, reliable connection on a range of copper and aluminum terminals and splices, overhead taps, full tension splices and dead ends. Its high-capacity, Ni-MH battery eliminates voltage depression, maximizing the number of crimps per charge. The BURNDY IN-LINE PATMD6-14V tools feature a 350º rotate able head for operation in virtually any position.
The BURNDY IN-LINE PATMD6-14V tool features interchangeable MD6 series jaws capable of using "W" and "X" style dies in the permanent D3 crimping groove. The tool's audible "pop-off" crimp indicator provides a consistent, reliable connection every time. The BURNDY IN-LINE PATMD6-14V tool is supplied with a durable high-impact formed carrying case, battery charger and two high capacity 14.4 volt 2.6 AH batteries.
Each BURNDY IN-LINE PATMD6-14V crimping tool uses standard BURNDY dies and off-the-shelf BURNDY connectors available worldwide, and comes with a three year limited warranty on the tool and a lifetime warranty on the INFINITY DRIVE.
FCI-BURNDY Products
CIRCLE 116 ON READER SERVICE CARD
Protecting High Mast Lights from Birds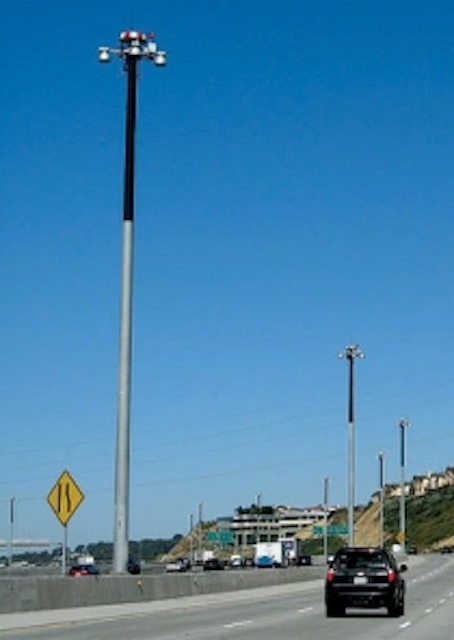 How do you stop birds damaging your lighting equipment, especially on tall masts which require special equipment to lower their heads? Sniff'n'Stop has worked well for years as a long lasting, cost-effective wildlife deterrent but it seemed to be less effective with birds, because the birds' noses are some distance from their feet (the Air Gap Problem). But birds don't like sticky feet! The makers of Sniff'n'Stop developed Sticky Bird Deterrent; simple but most effective.
It's designed to stay sticky for years. When birds stand on it, their reaction is to remove it with their only available tools, their beaks, which are right by their noses. Yuck! The bird is not coming to this inviting spot again. Sticky Bird Deterrent does not harm the birds but it does deter them from staying where it is placed. Lately, reports have been received saying that it has worked beautifully (and inexpensively) for High Mast Lights on highways.
ICORP-IFOAM Specialty Products Corp.
CIRCLE 118 ON READER
G2 PHOENIX: Clamp Meter Series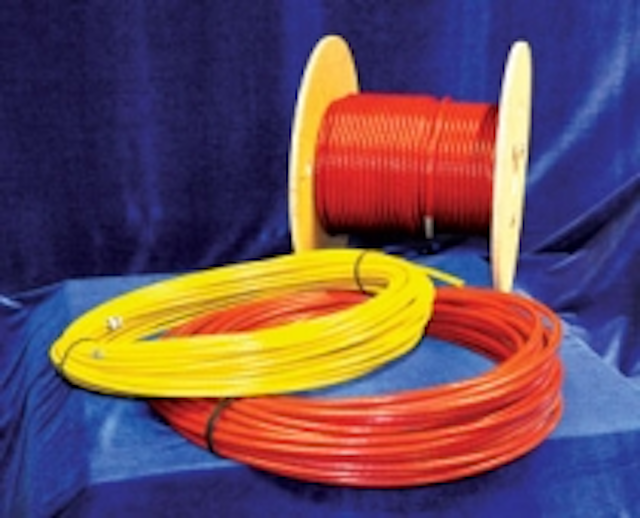 This award-winning clamp meter series offers full functionality for HVAC/R contractors with an unmatched list of convenient features as well as new safety enhancements. With three meters to choose from, the G2 Phoenix series offers a solution at any application level a HVAC/R professional requires.
UEi
CIRCLE 119 ON READER SERVICE CARD
Linecat Awarded U.S. Patent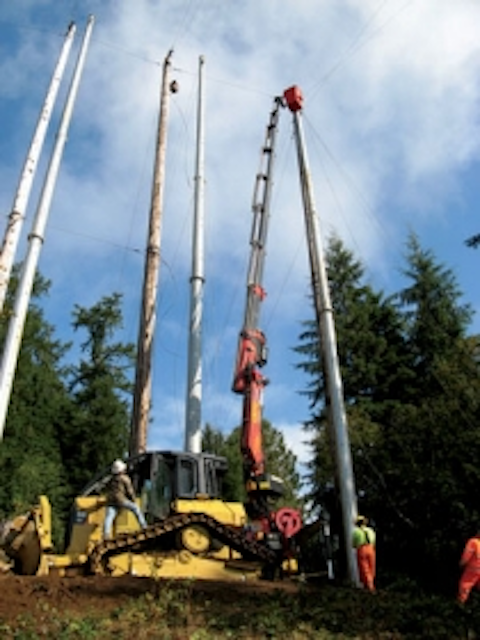 Recognizing its unique design and its revolutionary application in the utility construction industry, on November 11, 2008 the United States Patent and Trademark Office issued a U.S. Patent to its inventor Nathan Bunting, and to Linecat, Inc.
Proving its company's claim that "Linecat is 4 Rigs in One," Linecat is fast becoming an indispensible machine used by numerous utility companies. The brain-child of Linecat, President Nathan Bunting, a former utility contractor, the Linecat was designed to complete a project from start to finish, eliminating the need for additional pieces of equipment, and reducing costly down time.
Linecat's success in the field, its versatility, and its unique capabilities to construct roads, remove and set poles, dig holes, set lines and preserve the environment is now confirmed by the granting of US Patent No. 7,448,838 B2.
Linecat
CIRCLE 120 ON READER SERVICE CARD
NightRay Remote Control Spotlight is Now Wireless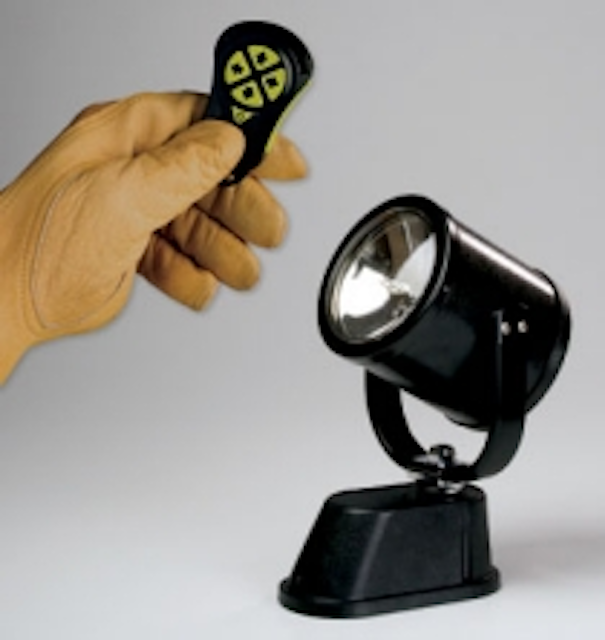 K&H Industries has unveiled the next generation of wireless, remote control spotlights with its NightRay Wireless vehicle-mounted spotlight.
The NightRay wireless remote control spotlight was designed specifically for utility repair and maintenance workers to provide safe illumination that is remotely controlled by the operator. The unique open yolk designed lamp base provides a full range of motion, in any weather condition and does not comprise light output.
NightRay's Wireless features include: Spot and Flood combination with dual filament bulb; Wireless Remote Control; Exclusive limited slip clutching system allows for dual operation; full range of motion; Buffalo Blizzard Tuff, extreme weather protection on lamphead, base and remote; advanced dipole antenna technology ensures clear communication signal between remote and receiver; remote and receiver are synchronized and encoded to eliminate outside interference; and GSA Advantage Program.
The light housing and base of the NightRay are completely enclosed in a weather tight UV resistant polycarbonate which has superior performance in very low and high temperatures and is virtually unbreakable. The motor assemblies, shafts, brackets and other structural items are made from marine-quality materials. The limited slip drive gears are made from self-lubricating Delrin.
K&H Industries
CIRCLE 121 ON READER SERVICE CARD
Continue to 2009 Products of the Year: Part 4

More Utility Products Current Issue Articles
More Utility Products Archives Issue Articles