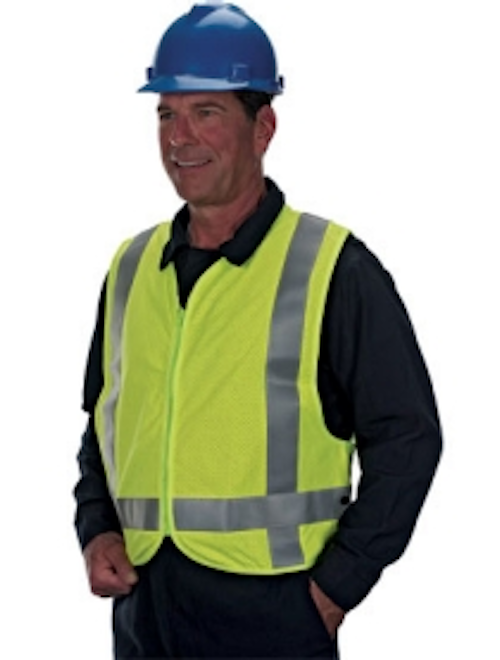 Arc Flash Clothing for Utilities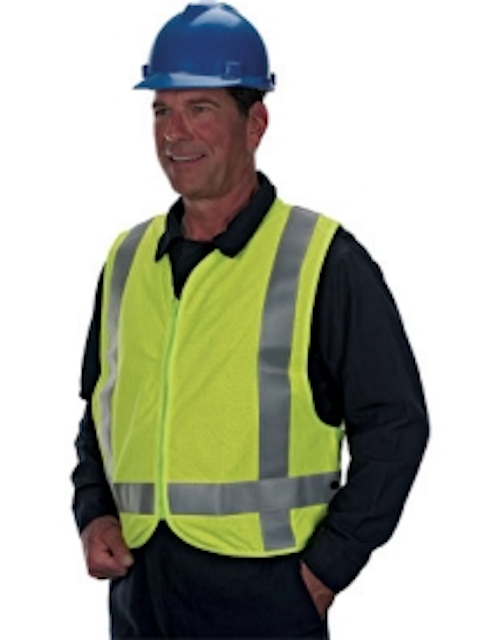 Lakeland Industries introduces two new arc flash safety vests that compliment the current line of high visibility clothing. The reflective vests are composed of either a lightweight modacrylic mesh with a 5.1 Cal rating, or a modacrylic/cotton blend that is perforated and static dissipative with a 7.4 Cal rating. These high visibility safety vests can be in a Class 2 or Class 3 version.
Lakeland Industries
CIRCLE 132 ON READER SERVICE CARD
New Carrying Case Lanyard for V-Watch Personal Voltage Detectors
HD Electric Company's new Carrying Case Lanyard for the V-Watch Personal Voltage Detector combines the carrying case and lanyard into a single case. The Carrying Case Lanyard is designed to leave the V–Watch permanently mounted inside and offers the dual feature of protecting the V-Watch when not in use and acting as a lanyard for the V-Watch when in use. The V-Watch will not work inside the closed, zippered Carrying Case Lanyard.
All it takes is three easy steps when it's time to use the V-Watch:
1. Remove the V-Watch Carrying Case Lanyard from the belt.
2. Completely open the zippered case and test the V-Watch for proper operation.
3. Extend the lanyard from the top of the case and place it around the neck,
adjusting the lanyard so the V-Watch is worn at mid-chest level.
The V-Watch is now ready to provide that extra level of safety by detecting and alerting you to the presence of electrical fields or energized equipment.
HD Electric Company
CIRCLE 133 ON READER SERVICE CARD
FaultMaster Utility Locator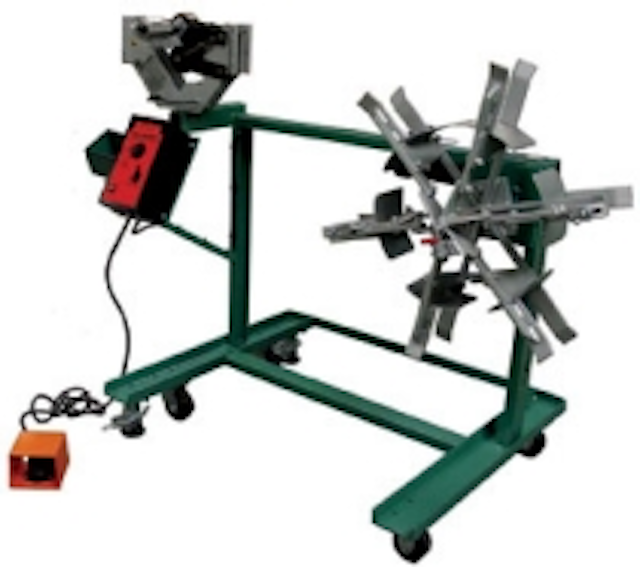 Schonstedt Instruments new FaultMaster utility locator eliminates the receiver and makes faults easier to find. The Schonstedt TraceMaster was the first utility locator to allow transmitter frequency switching from the receiver end, and the XTpc line of locators were the first to retract so that they can be carried in a belt holster.
The FaultMaster is a low-frequency (12.5 Hz) transmitter that works in conjunction with an A-frame with stainless steel tipped legs. Building on Schonstedt's experience with radio, the transmitter sends a reference signal to the A-frame via a radio link and this eliminates the need to induce a separate reference frequency in the faulted conductor. The end result is an A-frame that can make more accurate and noise-free measurements.
In addition, line location isn't usually needed (i.e., no need for a receiver). Most faults are in secondary cables that are less than 300 feet in length, and repair crews can stay on the line well enough to use the FaultMaster without having to take the time to locate the path. This makes fault locating fast and easy, because the repairman doesn't have to mark out the path first.
The FaultMaster includes a clear LCD display with an arrow that points to the fault. The A-frame is lightweight and ergonomic, packs easily and has a battery life of 30 hours. The attaching transmitter comes with rechargeable batteries that work for eight hours on a charge.
Schonstedt Instruments
Circle 134 on Reader Service Card
New 8 GHz RF/EMF Meter Monitors High-Frequency Radiation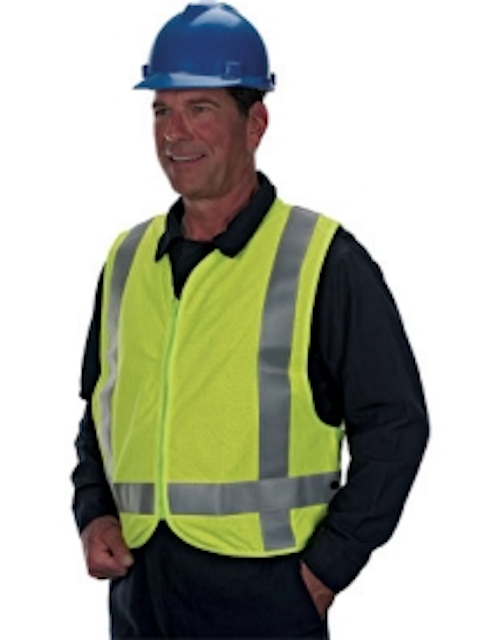 Extech Instruments, a supplier of handheld test and measurement equipment, announces the new 480846 8 GHz RF Electromagnetic Field Strength Meter.
The 480846 is designed for digital and analog radio frequencies and electromagnetic field strength measurement including: mobile phone base station antenna radiation, RF power measurement for transmitters, wireless communication applications (CW, TDMA, GSM, DECT), wireless LAN (Wi-Fi) detection/installation and microwave leakage. It monitors high frequency radiation in the 10 MHz to 8 GHz frequency range. Measurement is optimized for 900 MHz, 1800 MHz, 2.7 GHz, 3.5 GHz and 8 GHz.
The isotropic design provides point-and-shoot, non-directional measurement with a three-channel (triaxial) measurement probe. The easy-to-read four-digit LCD displays results as electric field strength (V/m), magnetic field strength (A/m), or power density (W/m2 or W/cm2).
Results can be measured in four modes: live/instantaneous readings, maximum value, average value (with 4-second to 15-minute adjustable intervals) and maximum average. Plus, an audible alarm can be set with user-defined threshold and onboard memory stores up to 99 data points.
Extech Instruments
Circle 135 on Reader Service Card
Automation Controller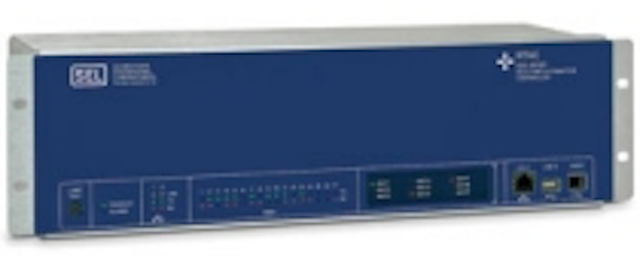 Schweitzer Engineering Laboratories Inc. announced that the SEL-3530 Real-Time Automation Controller (RTAC) is now available for purchase. The new RTAC is a complete substation automation platform that incorporates state-of-the-art communications, security and custom logic along with exceedingly simple configuration software. The RTAC includes the IEEE C37.118 client protocol for receiving synchronized phasor messages. With synchrophasors, customers can simply perform substation control based on time-aligned information or transmit the information along with highly accurate time stamps to SCADA for enhanced power system state calculations. The IEEE C37.118 protocol is included with every RTAC for no additional charge. Each RTAC includes a complete IEC 61131 logic engine, needed user security and logging, advanced data concentration, local and remote I/O, and protocol conversion capabilities between multiple built-in client/server protocols.
Schweitzer Engineering Laboratories Inc.
CIRCLE 136 ON READER SERVICE CARD
Continue to New Products Showcase: Part 3

More Utility Products Current Issue Articles
More Utility Products Archives Issue Articles