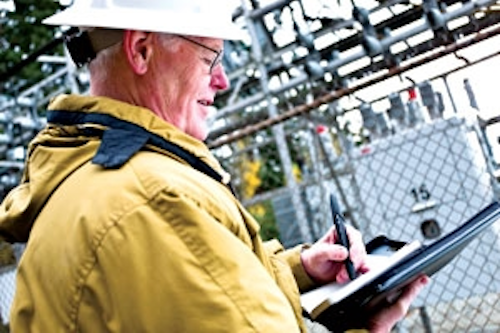 Cooperation is critical to restoration success.
By Paul Hull
Several public misconceptions about storms, utilities and service restoration exist. Damage doesn't always occur in southern states and all storms are not caused by hurricanes. Ice storms can be most destructive and repairs made in sub-zero weather may be more difficult than those made while sweating in the summer's heat. Wind, without rain or ice, can bring down poles and lines in metropolitan and rural areas. Disasters such as these typically are lumped together as storms and disrupt customers' service. One bright aspect of all these situations does exist however: After damaging storms utility companies often are at their best, individually and in cooperation.
After a destructive storm, it is common for crews from other utilities to help the home utility restore power. In July, for example, FirstEnergy Corp. sent almost 200 employees (including 71 line crews) to Gaithersburg, Md., to help restore electrical service to Pepco customers affected by the storm that hit greater Washington, D.C. FirstEnergy's seven utilities are part of the mutual assistance effort, including 20 crews from Ohio Edison/Pennsylvania Power, 15 from Pennsylvania Electric Co., 10 from Toledo Edison, 10 from Cleveland Electric Illuminating Co., 10 from Jersey Central Power & Light, and six from Metropolitan Edison Co.. Included in that contingent from FirstEnergy are managers, safety personnel and mechanics.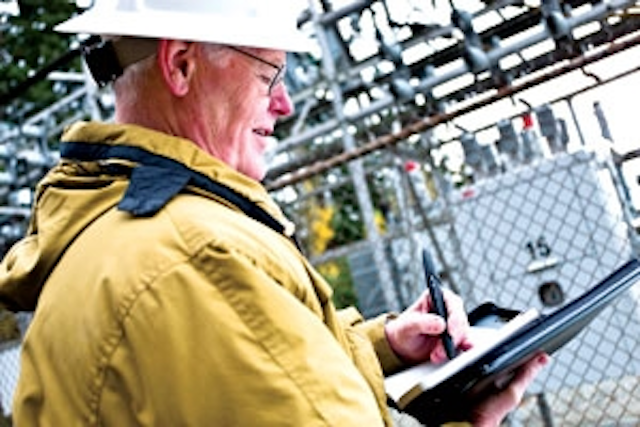 "Our industry has a long-standing tradition of working together to restore electrical service after severe weather events," said Charles E. Jones, Jr., FirstEnergy Utilities' senior vice president and president. "When it comes to storm restoration work, our employees have shown time and time again that they are some of the best in the business."
In the second week of August, FirstEnergy crews repeated their helpful involvement when another severe thunderstorm hit the Greater Washington, D.C. area, taking out service to some 87,000 Pepco customers. Such mutual assistance is surely one of the finest aspects of today's utility industries in North America.
The largest utilities may be able to effect the restoration after storms without outside help, but it's an unlikely scenario, and understandable when you consider who is affected by most storm damage. Utilities are involved, of course, and on them falls the great responsibility of restoring power. Repair crews are the most obvious because their trucks and people are seen. Communities and the authorities who run those communities also are involved. That's why people will see not only utility crews but also local public works crews and contractors with equipment to help in the cleanup. Restoration is a cooperative effort and everyone plays a role.
Cooperation
Prompt and efficient power restoration after a storm depends on cooperation, within not only the utility involved and between neighbor utilities, but with everyone in the community, including utility customers. Some utilities are excellent at telling their customers how they restore power and what customers can expect after a damaging storm.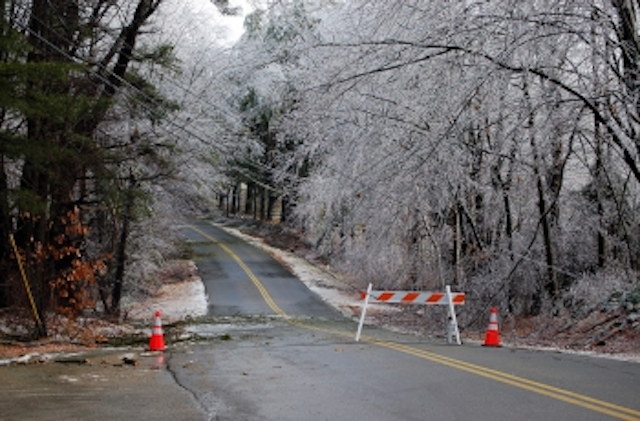 ComEd (an Exelon Company) publishes its storm restoration process on its website for customers. It's concise and to-the-point. Step No. 1, says ComEd, describes how, through switching and repair of high voltage transmission lines and substations, the utility restores service to the largest number of customers. In Step No. 2, power is restored to facilities critical to public health and safety. That includes hospitals, police and fire stations, water reclamation plants and communication systems. In Step No. 3, ComEd dispatches crews to make repairs to equipment that will return service to the largest number of customers in the least amount of time. These repairs include major feeder trunk lines, high-density housing projects and large neighborhoods. Finally, the utility restores power to smaller neighborhoods and individual services. Public safety takes precedence at all times.
It is human nature for each customer to think his service should be restored first. A well-planned strategy, such as that described by ComEd and communicated to customers, however, will go a long way to earning customer patience while repairs are completed. Damage assessment can take several hours or even days; but customers don't want to hear that. Once repair crews are in action, it's possible that some work will be completed more quickly than anticipated and some work may take longer. Either way, utilities should report honestly on the reasons. Some utilities will make automated calls to customers to find out if power has been restored. It is important for customers to respond sensibly to the calls' instructions and that they know they should respond for the community's benefit.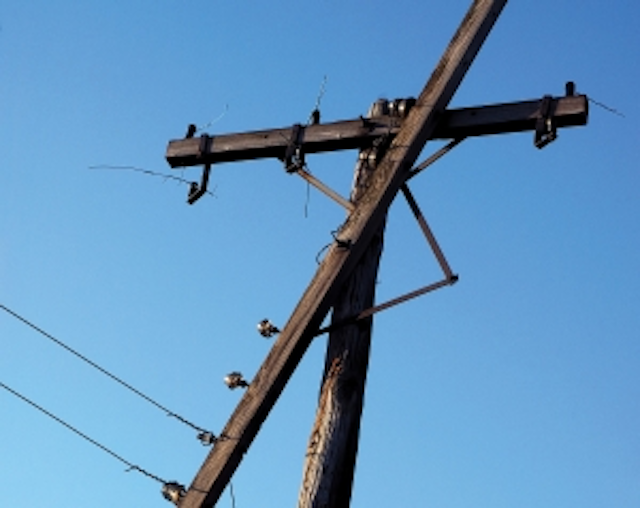 Many customers think problems caused by storms are individual problems. Loss of power doesn't merely turn off the television, stop just the cooking of a tender roast or interrupt hair drying before an important social event. Loss of power affects essential services such as water. If water line pressure drops below 10 pounds per square inch for more than an hour, in some states a boil order must be issued until the pumps (most powered by electricity) are back in normal service. Storms do not strike according to some prearranged schedule, so it's important for both utilities and communities to be ready before they strike. Time is always the enemy after a damaging storm. City councilors cannot arrange a meeting for two weeks after the first line goes down nor call in experts to view the problem next month. Preparations for storm restoration should be finalized before a storm hits, even if the community hasn't had a serious problem for 20 years.
Help from outside sources
Few utilities can restore service after a major power outage alone. Many logistical details and plain, practical event management to which most utilities are not accustomed exist. In the middle of the country, Westar Energy, the largest electric utility provider in Kansas, has entered into an agreement with Macrosoft to deliver its emergency resources management tool, known as Resources on Demand (RoD). It's a multi-user system that manages resource requests and allocations, tracks personnel movements, and supports lodging and logistics during restoration events.
"In Kansas, we face a range of severe weather from tornadoes, to snow and ice in the winter," said Jeff Martin, Westar's reliability and resoruce scheduling director. "RoD will help Westar speed efficiencies during restoration, while creating a permanent record of post-event recording and analysis."
RoD gives storm center personnel a tool with which to efficiently organize crew and equipment allocations, monitor personnel availability and improve the assignment process. The system leverages historical data and reports to establish best practices for future events.
Companies like Vaughn Industries, Carey, Ohio, have an excellent reputation for promptly and efficiently helping utilities and communities when storms damage service and equipment. A workforce with many and varied qualifications, plus an equipment fleet to match, Vaughan has handled both small and large situations. Its helpfulness and expertise have been welcomed and praised in all kinds of terrain and weather, and not just in its own locality. The company is equipped to handle both low and high voltage problems, and offers capabilities for energized and de-energized situations. Among the case histories of its repair successes have included overhead transmission and distribution line projects as well as underground repairs. Response speed and crew efficiency have made companies like Vaughan popular and effective partners for utilities after damaging storms.
Restoration after a storm is not always fast. A winter ice storm that devastated Ohio in 2005 necessitated a rebuild of 38 miles of single-phase and 1.5 miles of three-phase in succeeding years. Vaughn Industries partnered with North Central Electric to complete the FEMA rebuild on time. The project included building of 40 miles of line in 12 months and three phases over a four-lane divided highway (with no adverse incidents). A quicker project was helping Logan County Cooperative Power and Light Association restore power to customers in temperatures that were sometimes sub-zero with the wind chill. The restoration took six days, and some workers put in 90 hours in miserable conditions. Later, Vaughan and Logan County Cooperative partnered to rebuild 100 miles of power line.
Finally, a word of caution: Local regulations, sometimes real, sometimes imagined, can slow down restoration projects because they can impede clearance projects. One of the causes of the 2003 Northeast Blackout was a tree coming into contact with a high-voltage power line. PPL Electric Utilities has maintained clearance according to strict federal vegetation management requirements for many decades. This year, however, officials for the recreation area near Bushkill, Penn., denied PPL's access to 1.5 miles of power line. They said PPL would need a special use permit, requiring a time-consuming review, under the National Environmental Policy Act. The utility has filed an action in the U.S. District Court for the Middle District of Pennsylvania to gain access to the site to clear trees for public safety. Hopefully, no damaging storm will hit that location before the situation is settled.
CIRCLE 101 ON READER SERVICE CARD
More Utility Products Current Issue Articles
More Utility Products Archives Issue Articles