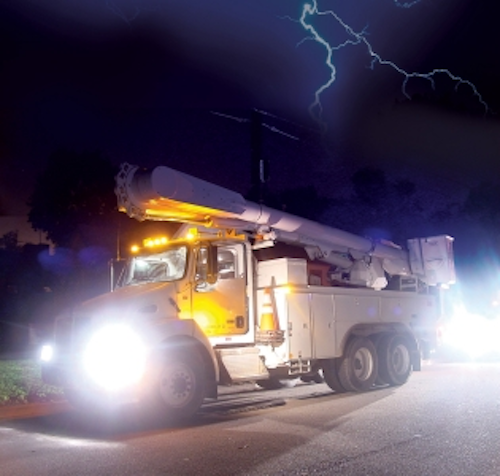 Technology helps utilities quickly identify damage and mobilize repair crews for faster, lower cost restoration
By Andy Karsky, Powel Inc. and Ron Bond, PAR Electrical Contractors Inc.
Every year, storm events are responsible for thousands of power outages nationwide. Aging infrastructure combined with natural disasters leads to power interruptions for utility customers.
How can storm restoration be best managed to provide the highest quality of service to customers at a reasonable cost to utilities? As is true in any crisis, an organized plan that takes into account the variables, resources and available tools must be in place.
Storm management is the process of handling storm events and other natural disasters in a customer-focused, cost-effective manner. Four storm management phases exist:
Pre-storm preparation
Initial response
Power restoration
Post-storm follow up
Each phase is normally addressed in a utility's storm plan. In practice, however, storm plans are not always followed. This can lead to extended outages, poor customer service and excessive costs. A prudent utility will invest in technology (both software and hardware) to improve storm management and to make it easier to follow the storm plan. How can technology yield process improvements, cost savings and increased customer satisfaction?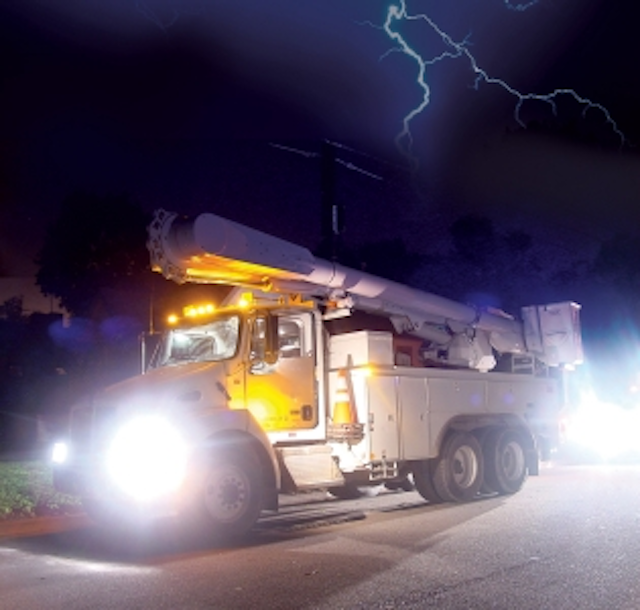 Pre-storm Preparation
Utilities must mobilize quickly when a storm occurs. It is, therefore, for systems and resources to be in place to respond appropriately before a storm hits.
Technology plays an important role in day-to-day utility operations, and storm restoration should be no exception. Field crews increasingly use mobile computing devices, such as PDAs, smart phones and tablet PCs. Leveraging these tools should be part of any up-to-date storm plan.
Traditionally, utilities have had strong relationships with their neighbors and trusted contractors to provide construction crews for restoration assistance. Technology and a little pre-storm planning open up the option to more seamlessly incorporate these resources into the damage assessment process as well. To make this approach successful, however, pre-storm training, easy to use tools, good documentation and management support are essential.
Mobilizing assessors and crews, tracking which have been called, their expected arrival time and the support they will need when they arrive, as well as methods for reporting restoration progress throughout the storm must be addressed during pre-storm preparation.
Initial Response
When a major storm hits, customers turn to their utility for information. What areas have been affected? How many outages are there? When is my power going to be restored?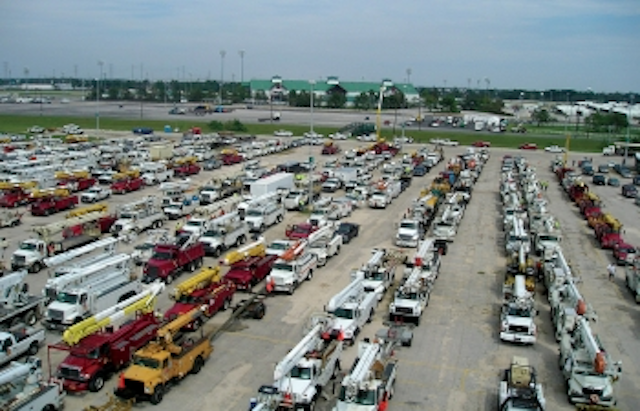 Public utilities commissions demand additional details: What is the average outage time for each affected customer? Is the highest priority being given to critical care customers who depend on power to stay alive? How many and what type of resources have been deployed? Has a call for help from available neighboring utilities and qualified contractors been issued? When will the restoration be complete?
Many utilities have invested in an outage management system (OMS) to help answer these questions. Most OMS systems can track outages based on customer calls, power detection on feeders, advanced metering and SCADA. These systems do not, however, provide information about the outage's nature. If the problem is a tripped breaker, the restoration could be completed in a matter of minutes, but if several spans of wire are lying on the ground, it could take many hours or even days to restore power. Because restoration time can vary widely, OMS systems alone are not sufficient to generate restoration time estimates, particularly in a major storm event with multiple unique outages.
To provide accurate restoration time estimates, a damage assessment is required. This should be performed by trained damage assessors, who are equipped with the latest technology, including GPS, enabling them to accurately document and transmit their observations to the utility's storm center.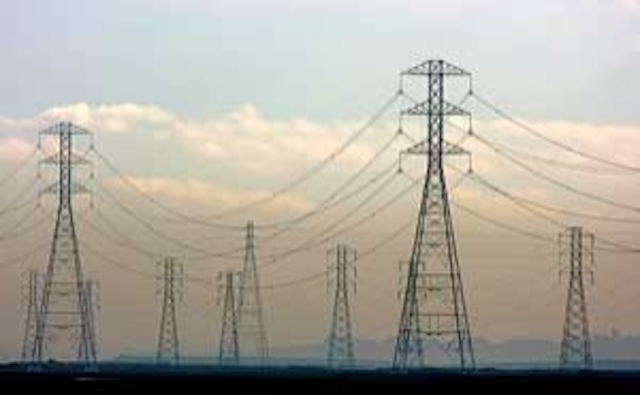 Damage information returned quickly and aggregated electronically gives the storm manager several benefits:
It offers a much accurate view of the real problem, allowing better estimates of the time and resources needed to restore.
It allows the utility to secure correct resources for timely restoration.
An electronic assessment process documents specific damages, allowing restoration crews to be directed more effectively.
Early damage assessment is necessary to estimate the correct number and types of crews required, if the utility hopes to effect repairs in an acceptable time frame. It is also valuable for the storm manager to be able to run various "what if" scenarios to make the best decisions possible.
Power Restoration
Tracking damage assessments electronically not only helps forecast the correct number of crews, but it also allows the crews to be deployed effectively as soon as they arrive. Rather than having a "hurry up and wait" scenario or simply sending crews to a general area, they can be directed to the exact location. The technology should combine GIS, OMS and damage assessment data to provide the best information possible.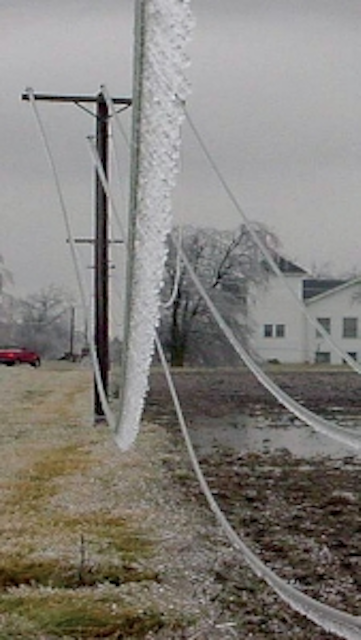 As power is restored, utilities should continue to assess the remaining workload. This allows them to strategically release crews as work is completed, leading to cost savings. Utilities can also generate reports for executives, customers and government agencies, illustrating the effectiveness of the ongoing response.
Finally, it is important to track work electronically during the restoration, ideally, using tablet PCs or handheld devices equipped with GPS. This facilitates data flow from the field to the office and keeps track of post-storm follow up work needed. It can lead to additional benefits, such as more accurate material tracking, GPS-accurate mapping updates, and improved communications.
Post-storm Follow Up
Although the lights may be back on, work remains. Part of the construction performed during restoration is temporary. These temporary repairs must be permanently repaired to comply with the utility's construction standards. The asset data must be updated in the GIS. A final accounting of costs and outage times must be provided to the appropriate government agencies and utility executives. Finally, the entire response process must be reviewed and improved for the next storm. Technology can assist in these tasks by providing the data captured during an event.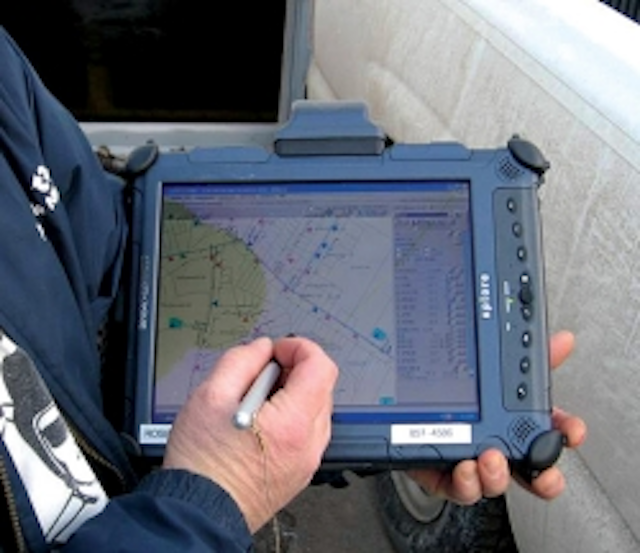 Conclusion
Most utilities are under-utilizing technology as a storm restoration tool. A simple return-on-investment model indicates that, given the high cost of responding to a major storm, even a modest productivity gain could yield millions of dollars of savings in a single storm. It can also increase customer satisfaction through more accurate restoration estimates and decreased outage duration.
Modern software and hardware tools will not eliminate storm damage, but they will go a long way toward providing the highest service quality possible to utility customers at a reasonable cost. That's the real bottom line for utilities and their customers.
About the Authors: Andy Karsky is a senior technical analyst at Powel Inc. He has a B.S. in Electrical Engineering from the University of Minnesota. Karsky has designed and implemented software solutions for mobile work management at over 50 utilities in North America. Ron Bond, a recognized leader in the electrical utility industry, has worked in construction, engineering and design. Bond is currently vice president of PAR's Midwest Engineering division.
CIRCLE 102 ON READER SERVICE CARD
More Utility Products Current Issue Articles
More Utility Products Archives Issue Articles