Fleet Telecommunications Save Money, Optimize Accountability With Customers
Virginia-based Cavalier Telephone, also known as Cavalier, is a full-service provider of reliable and efficient telecommunications solutions for business, consumer and government customers.
Sep 1st, 2010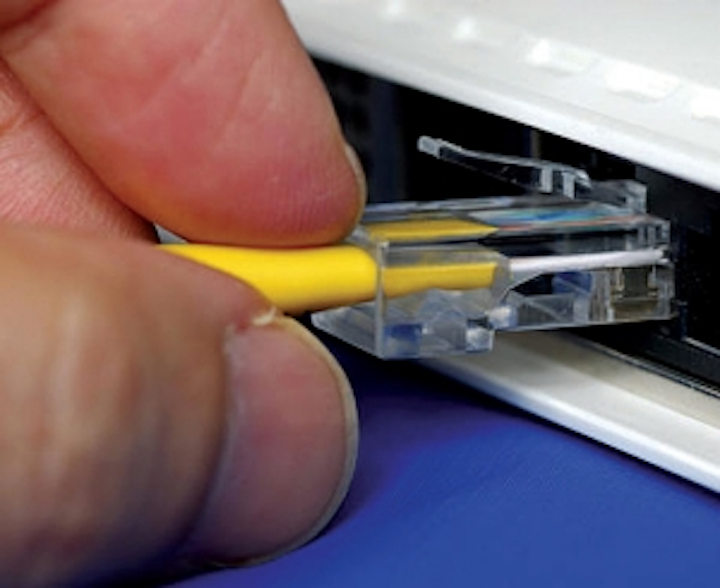 Virginia-based Cavalier Telephone, also known as Cavalier, is a full-service provider of reliable and efficient telecommunications solutions for business, consumer and government customers. From landline voice to managed network services, customers depend on Cavalier for a wide range of communications products that drive their businesses and simplify their lives. The company's field services staff and fleet of 200 vehicles serve thousands of customers throughout the Mid-Atlantic, Midwest and Southeastern U.S.
Like many telecommunications companies, Cavalier has focused on saving money while also being a conscientious green company. "But in these tough economic times, our main priority is responsiveness and accountability to our customers," said Dan Springston, vice president of Field Services. "This can be a challenge with simultaneous projects occurring in geographically dispersed regions of the country. Having vehicles in the shop unexpectedly wreaks havoc with project schedules and undermines customer service."
With greater customer accountability and lower costs as his primary goals, Springston made a decision to initially install Networkfleet's wireless fleet management technology on 112 Ford F150 trucks and Rangers in his fleet. Networkfleet merges GPS technology with affordable wireless coverage to put critical fleet information at the user's fingertips via the Internet. Location, stops, idling, mileage and speed all can be accessed and analyzed over time to improve efficiency and cut costs.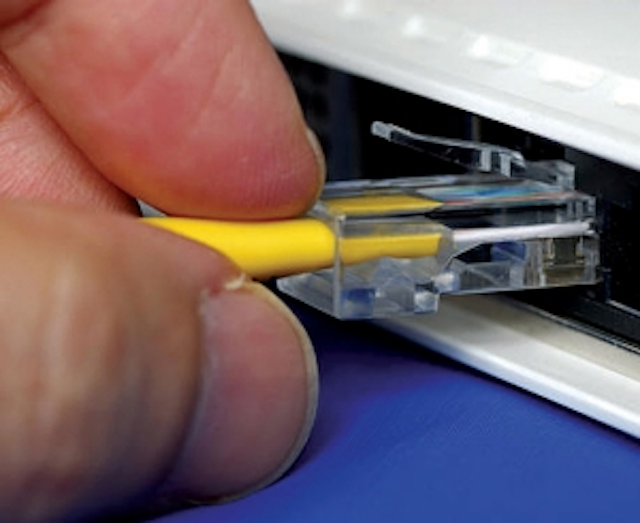 Using Networkfleet's diagnostic alerts and activity reports, Cavalier has improved maintenance, reduced mileage and fuel consumption, and maximized customer service–for an estimated savings of $243,000 the first year.
"Implementing Networkfleet meant an investment of about $500 per vehicle," Springston said, "but we soon found it was money well spent." Falcon Communications, a Networkfleet Platinum Partner in the telecommunications industry, helped Cavalier deploy the system in several stages. The implementation took place within 20 regions of the country, from Michigan to Georgia.
By reviewing Networkfleet reports, Springston and his team of four regional managers and 15 supervisors were able to analyze fleet statistics such as maximum recorded speeds, idle times, number of stops and distance traveled. Based on the data, they implemented new procedures for cutting unnecessary mileage and set alerts to reduce speeding, idling and off-hour usage. Because Networkfleet connects directly to an engine's onboard diagnostic system, Springston's team also relies on Networkfleet data to proactively schedule maintenance and identify potential vehicle malfunctions.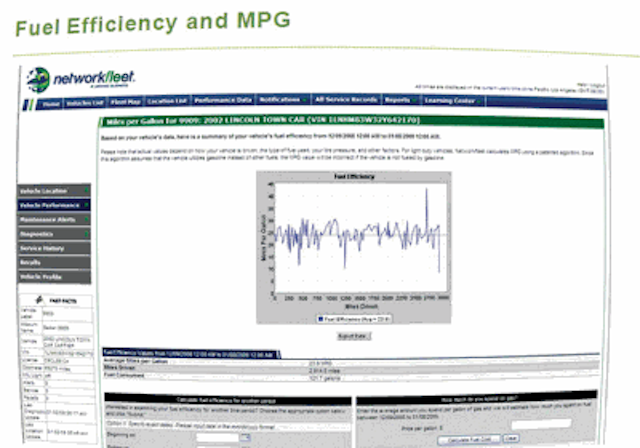 Mileage declined almost immediately despite an above-average workload. In just 60 days, the distance the 112 vehicles traveled cumulatively per day declined from 9,100 to 8,000 miles, for a projected decrease of 275,000 miles per year. At 48 cents per mile–the industry estimate on what it costs per mile to operate a vehicle–Cavalier will save $132,000 annually on operating costs.
The fleet also used less fuel since implementing Networkfleet. "We documented an increase of two miles per gallon within 60 days, from 15.3 to 17.3 mpg," Springston said. "If figuring about $2.50 per gallon, that's a $37,780 savings in one year." In addition, Cavalier has started phase-two deployment to 48 more vehicles, which will provide an anticipated added savings of approximately $73,000 annually. Vehicle idling time also dropped from 32 percent to 22 percent in the same time period. "Less time spent on the premises, sitting within an idling vehicle, means more time spent with our customers," Springston said.
According to Springston, customer accountability is also much higher now that his vehicles are equipped with Networkfleet. When a technician shows up for a job and cannot gain access, Networkfleet provides proof that the Cavalier employee was there at the scheduled time and place.
Networkfleet's speed alerts also have contributed to a reduction in average miles per hour, resulting in greater fuel efficiency. The maintenance and real-time engine alerts have improved vehicle availability and customer service. "We can now schedule maintenance when the technician isn't busy with a customer instead of waiting until a problem worsens and inconveniencing everybody," Springston said.
"In a tough economy and a fragile environment, it's important to be careful with all resources. Reducing mileage and idling time, and being more conscientious about resources translate to using less fuel. Networkfleet is good for our bottom line, and it's also good for the environment."
CIRCLE 107 ON READER SERVICE CARD
More Utility Products Current Issue Articles
More Utility Products Archives Issue Articles