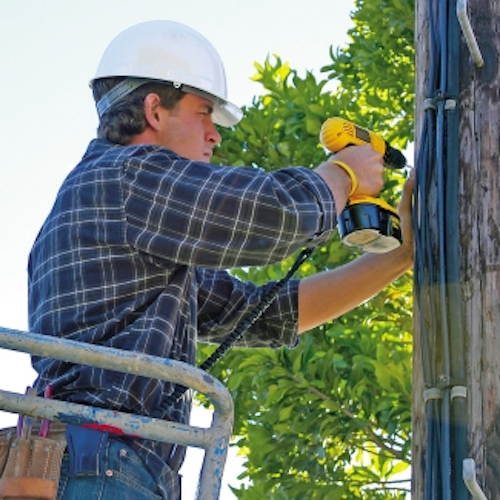 Safety experts: Dropped objects are fifth-leading cost of industrial accidents.
Accidents caused by objects falling from above cost U.S. industry $4.3 billion last year, the fifth-leading cost of industrial accidents, according to Liberty Mutual's 2009 Safety Index. Yet this type of accident is almost completely preventable by using a simple tethering device called the Gear Keeper, manufactured by Hammerhead Industries.
Gear Keeper retractable tethers and lanyards are precision-made attachment systems for tools and instruments weighing up to 25 pounds. With more than 3,000 tethering configurations, the system can be used for virtually any industrial tool or application.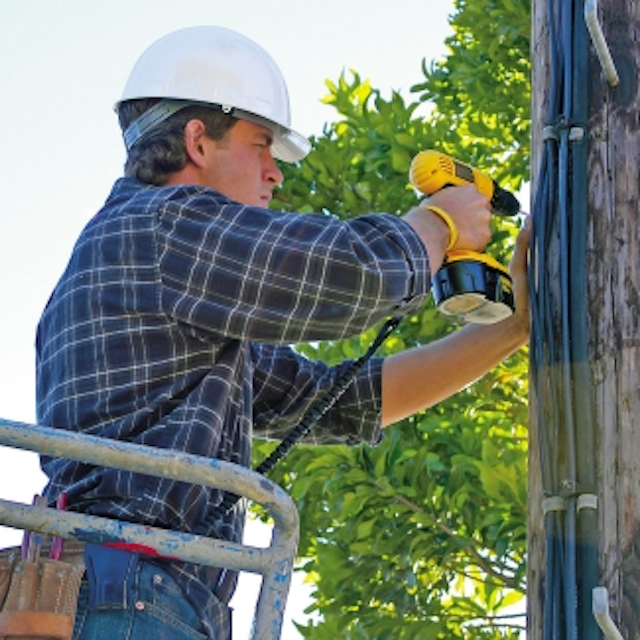 "Gear Keeper's instrument and tool-tethering systems are inexpensive insurance against the damage and injury caused by objects dropped from above," said John Salentine, vice president and co-founder of Hammerhead Industries. "Not only that, employees will appreciate always having their tools and instruments conveniently at hand when they need them and out of the way when they don't."
Because there are so many ways to configure a Gear Keeper system, industrial or corporate safety engineers easily can find an off-the-shelf device to fit their needs. For more specialized applications, Hammerhead can create custom systems. Safety engineers also are often charged with ensuring adherence to OSHA Regulation 1926.759(a), which requires "that all materials, equipment and tools, which are not in use while aloft, must be secured against accidental displacement." Gear Keeper systems enable compliance with this important safety regulation.
Gear Keeper devices have been in use for nearly two decades by law enforcement and military agencies, fire and rescue organizations, industry, SCUBA, sport fishing and many other outdoor and sports industries. The systems are designed to handle heavy-duty industrial use with maximum break strength and durability. Gear Keeper retractables are saltwater-proof and virtually jam-free with a patented flushing system that self-clears sand and other debris from the retractor mechanism. With more than 1 million systems in use, the devices have a failure rate of less than 0.001 percent.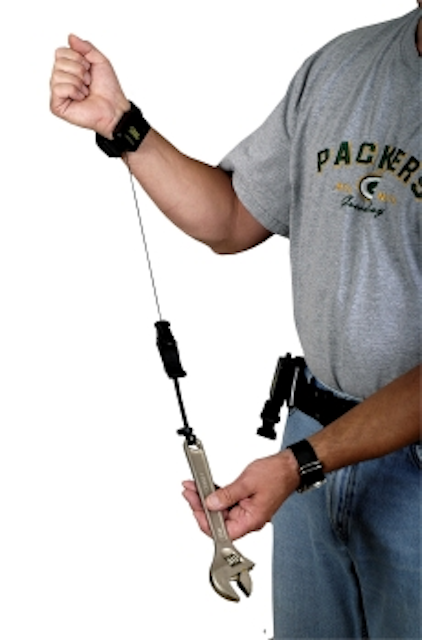 Hammerhead's industrial tethers are available in retracting and non-retracting systems and as personal attachment models or models suitable for attaching to equipment, belts and basket cranes. The devices also are designed with coil systems to tangles and various end types including load-bearing carabineers, fixed lanyards and side-release versions.
About Hammerhead Industries: Gear Keeper is a product of Hammerhead Industries Inc., a manufacturer of retractable tethers and lanyards for tools, gear and instruments. Covered by numerous patents, Gear Keeper tethers are precision made systems that keep tools and instruments safe, secure and close at hand. With more than 3,000 configuration options and more than 1 million systems in use, Gear Keeper tethers are found worldwide in a range of applications.
CIRCLE 106 ON READER SERVICE CARD
More Utility Products Current Issue Articles
More Utility Products Archives Issue Articles