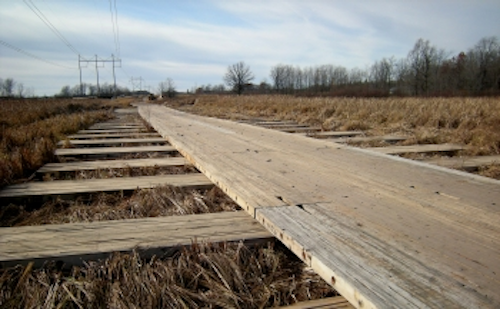 New wetlands access company expands possibilities for wetlands work.
When American Transmission Co. (ATC) needed to cross a protected wetland, New South Equipment Mats wasn't its first call–but it was its last. Thanks in part to help from New South's EarthSafe Wetlands Access division, ATC has been named one of Wisconsin's Business Friends of the Environment for its eco-friendly transmission line upgrade in Bear Creek Marsh, Wis. ATC provides electric transmission service to Michigan, Wisconsin and Illinois via 9,400 miles of high-voltage transmission lines and 510 substations.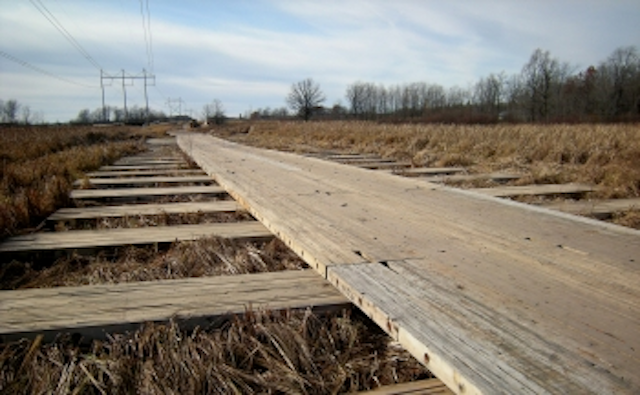 "Our customer base often finds itself toe-to-toe with environmental activists and media reports, and the fact is many of these companies are working as hard as anyone to find ways to help protect our planet," said Drew St. John, president of New South Equipment Mats. "The earth-friendly solutions New South devises can be less expensive than traditional options. New South Equipment Mats specializes in innovative access solutions to challenging and environmentally sensitive projects."
The Nearly Impossible Made Possible
For the project, ATC faced a significant environmental challenge in upgrading a high-voltage power line through Bear Creek Marsh, a large wetland near Stevens Point, Wis. ATC and Kenny Construction Co. asked New South Equipment Mats to solve a problem that previous vendors had been unable to overcome.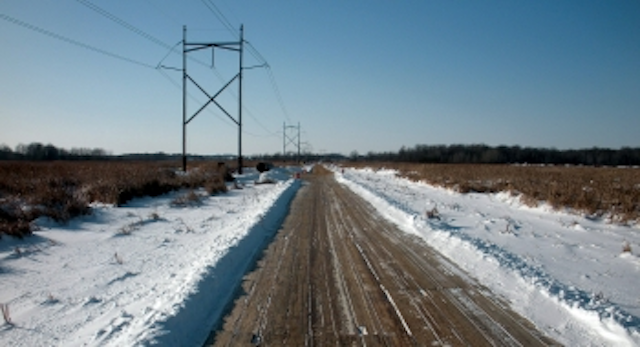 "The traditional approach of using timber mats to support heavy machinery would have caused extensive environmental damage and been prohibitively expensive, assuming the traditional mats would have worked at all," said Crystal Koles, ATC environmental project manager. "New South revolutionized the way we approached this wetland project."
One tool of the EarthSafe Wetlands Access division is emtek, an engineered wood laminate mat. Emtek is twice as strong as traditional wood mats, but half the weight. Not only did this solution minimize environmental impact to the wetland, New South also saved ATC about $2 million in project costs.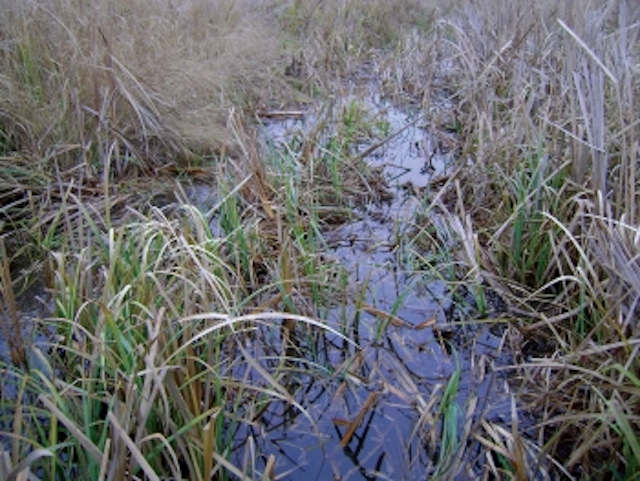 The Floating Roadway
New South's proposed mat system had engineered certified load ratings that would meet the required 190,000-pound load-bearing capability to accommodate the heavy drill rigs, cranes and associated equipment. The over-water system included the placement of emtek support mats that exert minimal downward pressure and allow the main road deck to essentially float on the vegetative layer, rising and falling with the water levels. Once removed, the impact to the vegetation and soil was minimal, reducing any restoration costs and the amount of time ATC might spend on post-construction monitoring. ATC voluntarily went beyond regulatory requirements and found a cost-effective way to protect Bear Creek Marsh from typical access-related impacts.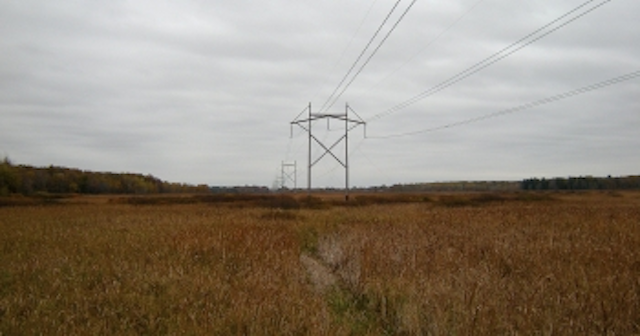 The Business Friends of the Environment Awards, given by the Wisconsin Environmental Working Group (WEWG), honor companies committed to helping the environment through pollution prevention, environmental innovation and environmental stewardship. An independent panel of judges representing industry, an environmental group, the Department of Natural Resources and academia select the winners.
"As Wisconsin businesses strive to excel in tough economic times, these winning companies have proven that it is possible to protect the environment and run a strong business," said Scott Manley, director of the Wisconsin Environmental Working Group. "These winners demonstrate that protecting the environment is the right thing to do, and less waste means more profit."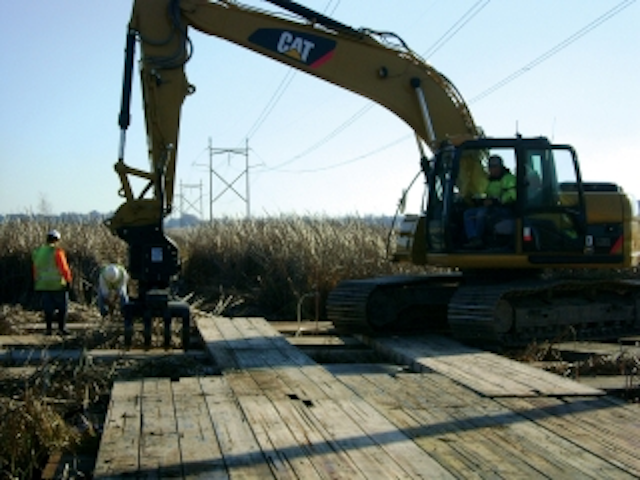 About the company: New South Equipment Mats is a provider of crane mats, work platforms, access roads and related services to top electrical transmission and distribution, pipeline and heavy construction clients. Established in 2006, New South was founded by professionals with more than 30 years of access experience to provide access products as well as services, from logistics and project design to mat lay down and pick up. With access to a strategically placed 20,000-mat inventory, New South Equipment Mats is positioned to quickly solve any access need.
CIRCLE 104 ON READER SERVICE CARD
More Utility Products Current Issue Articles
More Utility Products Archives Issue Articles