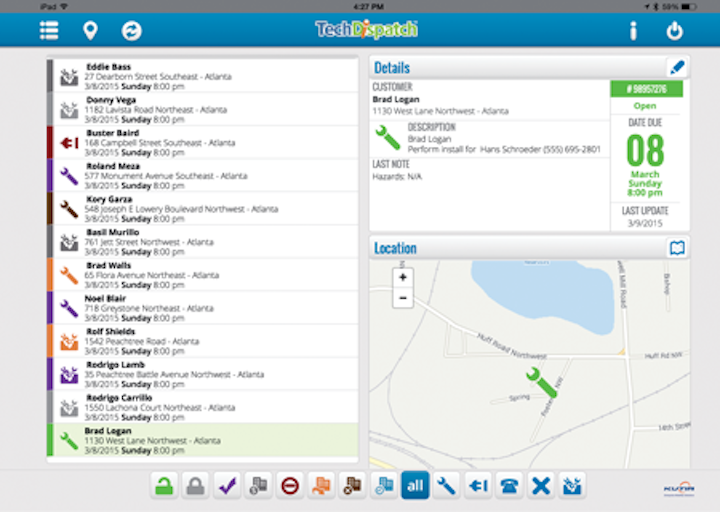 by Pat Smith
For someone living in northeastern Nebraska and enjoy electricity, an iPad app has probably helped keep their lights and almost everything else on and running this past year. But even if they don't live in northeastern Nebraska-and, statistically, they probably don't-this article about how new technologies are changing field mobility should resonate with any utility company deploying a dispersed force of field workers.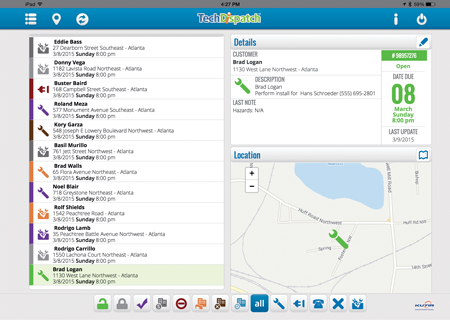 Thompson Electric Co. makes some 10,000 service calls annually, with each call including a large amount of data to record and report. Before the app, the company explored both manual and technological solutions, from planning vehicle routes by hand with a paper atlas to using routing software that had been designed for garbage collection, not for a utility company. It wasn't efficient. With new service orders coming in every morning and each requiring manual data collection, issues ranged from meandering vehicle/field worker routing to returning to sites because of lost data.
The software developer that Thompson Electric was using lacked the flexibility to adapt their garbage tool to their needs. The company then turned to TechDispatch, which was designed and built by Kutir Technologies using Zebra Technologies' RhoMobile mobile application development platform, as their new cloud-based workforce management app-and one that has greatly enhanced field service dispatch, work ticket management, route creation and route optimization, resulting in reduced overhead, labor costs and fuel costs.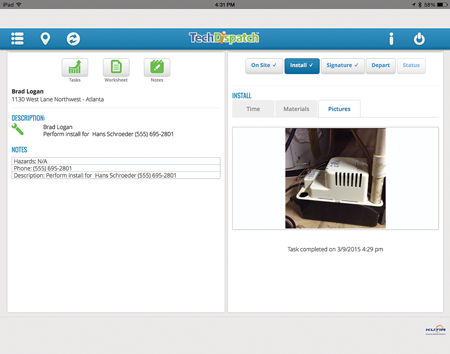 In contrast to the company's previous solution, TechDispatch allows the tool to be customized to ensure it meets requirements. The flexible nature of the RhoMobile platform that TechDispatch is built on facilitated much of the software's adaptability, but the willingness of the developers to go the extra mile-so workers wouldn't have to, literally-deserves equal commendation.
By implementing the TechDispatch app, the company was able to quickly solve its routing and data collection issues. It also helped that TechDispatch runs on familiar equipment-in this case, iPads-which helped reduce training time for technicians because many of them use the same devices in their homes. The field app takes in all work orders, organizes them geographically, and sends optimized routes to each mobile technician's iPad. Those iPads are teamed with Bluetooth barcode scanners, which workers use to record information such as serial numbers-and add comments and photos-in the app for error-proof data handling. Thompson Electric now has tracking on every technician, service completion, customer signature and billing, all automatic through the app. TechDispatch is able to work offline as well, meaning workers are able to complete work even when entering areas where there is no cellular-with the data then seamlessly synchronizing when the devices are back online, with no action by the workers required.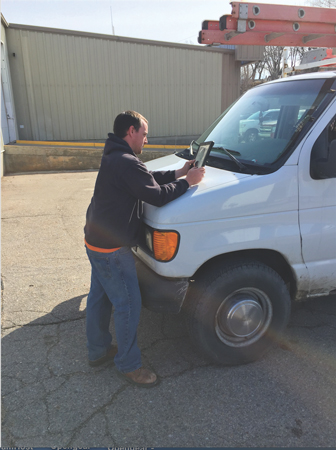 Before, Thompson Electric workers had been making some four calls a day-now they are handling hundreds of stops. At the same time, automated data handling has eliminated tedious workloads and misinterpretations. Workers never have to go back to a site because someone wrote a number wrong or drive a route that is wasting time and gas. The savings Thompson Electric realized from using the app, when overhead, fuel and labor are tallied, now gives them a competitive advantage. The company has been able to meet its goal of 10,000 calls for the year, months ahead of schedule.
Customers are happy with the quick service, workers are happy to make better use of their time, and productivity has surged. In the company and cities served, TechDispatch has ensured there will be no trouble keeping the lights on in the future.
---
About the author: Pat Smith is the service manager at Thompson Electric Co., a full service electrical contractor serving the Midwest.
More Utility Products Current Issue Articles
More Utility Products Archives Issue Articles