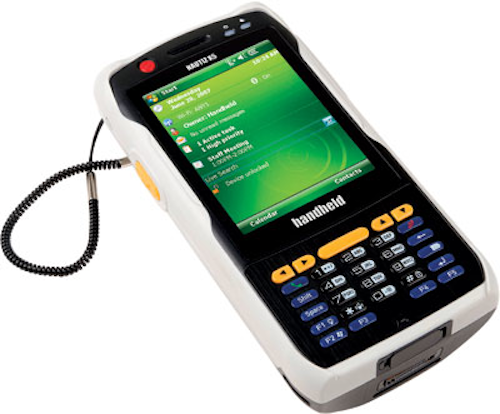 By Adam Wisniewski
The lifeblood of a modern utility company runs through its field employees. They record data, install meters, perform site surveys and much more. Their work is task-oriented, and it requires accurate documentation and the ability to swiftly transmit information.
Two of the most important aspects of the job, which are paperwork and effective data exchanges with the home office, can also be two of the biggest obstacles to efficiency and productivity. With labor and fuel costs increasing, smart utilities are searching for ways to increase that efficiency.
Rugged handheld technology offers a more efficient way for utility field workers to do their jobs today, moving them beyond the old ways of paper note-taking and multiple trips to the home office, and putting them directly into the heart of the mobile age.
Consumer-level smartphones and corporate personal digital assistants (PDAs) were a first step into a wireless and paperless work environment, but they're not the answer for field workers who need a rugged device that can stand up to their job's demands. Handhelds ordinarily have problems working in the rain, accumulate dust behind the screens and can be easily broken when tossed into a toolbox. They also can't run the scalable, custom software solutions that make using handheld technology fiscally worthwhile.
When Wells Technical Metering Service decided to upgrade more than 200,000 old electricity meters to smart-technology capability, they needed a solution with the same features meter-reading has always demanded: accuracy, speed and the ability to work in all conditions. To address its specific field challenges, Wells Technical Metering Service chose the Nautiz X5, a rugged handheld with a combination of functional versatility, tough performance and value.
When utilities send workers out to make replacements, a handheld greatly expedites the process. An office-based dispatcher can send appointment information directly to the field via the handheld—address, task and other details. When arriving at a job, the worker verifies the meter's location using the handheld's built-in global positioning system (GPS) to pin down the coordinates. Then it's time to exchange the units. A built-in bar-code scanner on the handheld lets the worker quickly scan the old unit and then the new one.
Once a new meter is installed, the worker uses the Nautiz X5's high-resolution camera to snap a date-stamped photo of the new installation. It can even capture a signature at the completion of each job. All the information from the procedure is then transmitted wirelessly and instantly from the handheld back to a central-office mainframe to synchronize photos and in-the-field job data.
With the wireless wide area network- (WWAN-) equipped Nautiz X5, a field worker can wirelessly receive and send information, even in rural areas. As utilities upgrade and change out meters to include automatic meter reading (AMI), the handheld can also obtain readings instantly and automatically using proximity technology that operates within 200 yards of any meter with an automated meter reading (AMR) radio transmitter.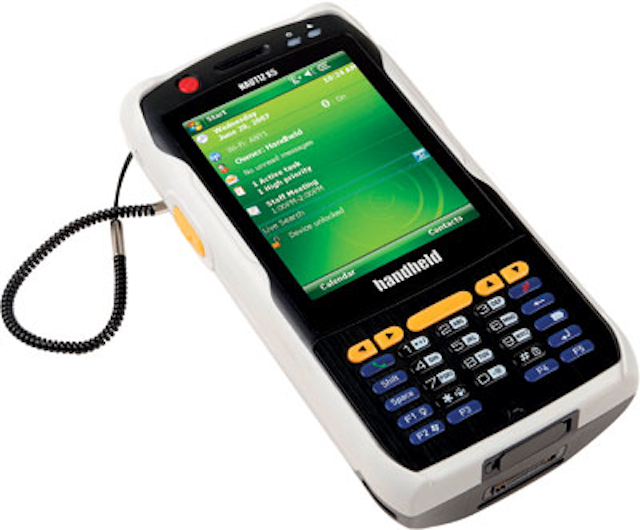 The Nautiz X5 features a full Video Graphics Array (VGA) color screen, an 806-MHz processor, integrated Bluetooth and wireless local area network (WLAN), high-capacity 4400 mAh batteries for long workday performance and an Ingress Protection (IP) 65 rating for ruggedness in extreme work and weather conditions. Belt holsters are available for the Nautiz X5, making them ergonomically comfortable.
The handhelds run the Windows Mobile operating system, which allowed Wells Technical Metering Service to use custom Con-X software to create a meter-replacement workflow consisting of safety, quality and compliance tasks. By adding custom text boxes and dropdown lists, the company was able to customize and streamline the data entry process. It also built in validation checks to ensure all necessary tasks were completed in the proper order.
Because Con-X integrates with third-party databases, Wells Technical Metering Service was able to bulk-import new jobs from its client database and send completed job information back—without the client needing to make changes. In addition, a suite of tailor-made field-data and quality-assurance reports allowed the company to convert the real-time data into something both timely and useful in the real world.
"It's a combination of customized software and a rugged computing tool that brings peace of mind to project managers," said David Boyle, operations manager for Wells Technical Metering Service. "I can make process changes rapidly and deploy them to the field with Con-X and have confidence that they can reliably be performed in some of the most demanding and harsh conditions with the Nautiz X5."
Communicating critical job data and photos in real time means technicians and office staff can more accurately complete more jobs. Technicians don't have to return to the office each day to upload photos, and any errors they make can be identified while they are on site—reducing return trips. And, automated electrical test results quickly provide accurate and meaningful data.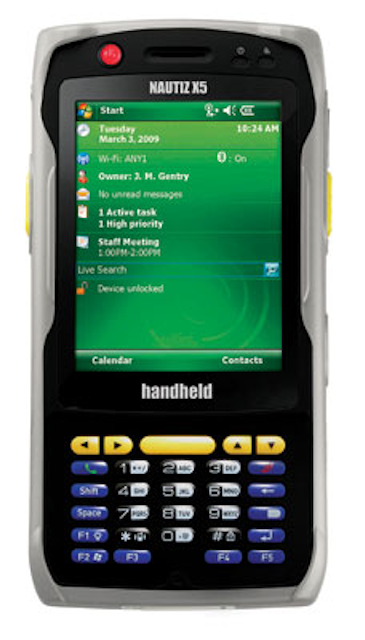 With a wireless mobile handheld, it's conceivable that a field worker could receive the day's work orders, complete all the work and transmit the information back to the central office without having to go there.
This technological progress makes life much easier for field workers. Efficiency goes up—errors and travel costs come down. With the affordable Nautiz X5, utility companies and contractors such as Wells Technical Metering Service can upgrade their in-the-field efficiency while simultaneously upgrading customers' meter technology—a powerful combination.
---
About the author: Adam Wisniewski is a freelance writer from Portland, Ore., who has covered television production technology.
More Utility Products Current Issue Articles
More Utility Products Archives Issue Articles