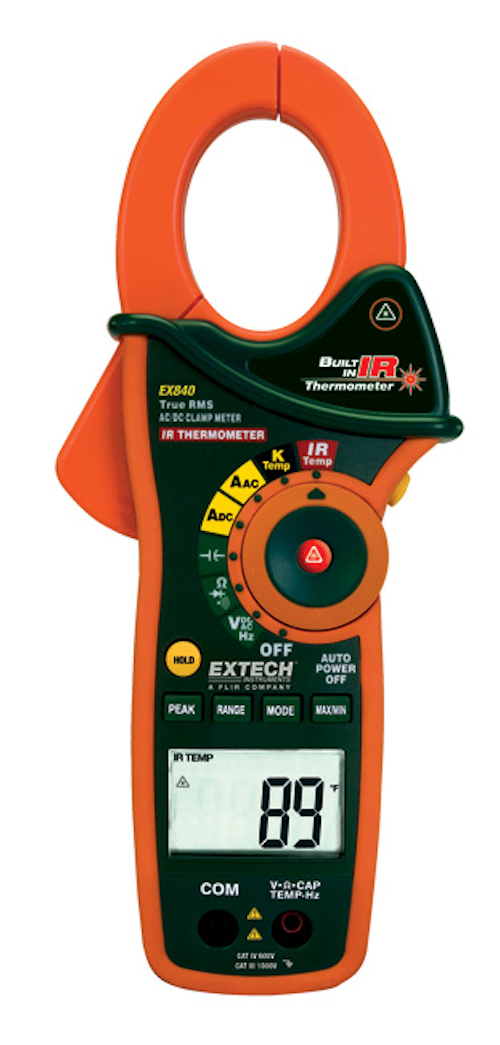 Test and measurement tools might not be seen on the cover of this magazine or on the home page of major utility news sites-still, the world of test and measurement tools for utility workers is changing more rapidly than ever before. And this evolution is taking place on a number of fronts. Beyond interesting and practical product innovations, the push is on to ensure utility worker safety and to get the best possible test equipment for them.
A Backdrop of Industry Change
This article will focus on clamp meters for the utility market. When thinking about what clamp meter to buy, the primary rule should be: Don't assume anything or take anything for granted. The upheaval of assumptions has been seen with well-regarded brands playing out in dramatic fashion in the automotive industry-an untouchable car company has tumbled off its pedestal. In the world of professional sports, an unbeatable athlete tripped into embarrassment, if not disgrace. And, in the test equipment world, several major recalls in 2009-2010 of nearly 200,000 products forced electrical professionals to question which brand they should trust.
In response to these developments, the caustically hilarious comedian Denis Leary might exclaim, "Buckle up and get a helmet!" This article hopes to take a more constructive approach by looking at technical and safety innovations available in clamp meters that are well suited for utility applications.
Even utilities and individuals who always shopped by brand are now comparing apples to apples product specifications before clicking the "Buy Now" button. Keep this article on amp-clamps handy when browsing electrical distributors' websites to locate key functions and specs that can help define the best clamp meter optimized for the job.
Clamp Meters: a Tool Bag MVP
If work brings a constantly changing variety of different projects-installations, maintenance, repairs and overhauls-the tool bag can show it, loaded with tools and meters needed to rapidly respond from task to task. For doing electrical work, testing, temperature measurements and all-around troubleshooting, a clamp meter designed for the utility worker can help with essential electrical readings such as current, voltage and temperature while cutting down on tool clutter. Expect to find three essential functions in the typical clamp meter: a clamp-style current reading "amp meter" or ammeter, a multimeter and a contact thermometer that uses a bead probe or thermistor.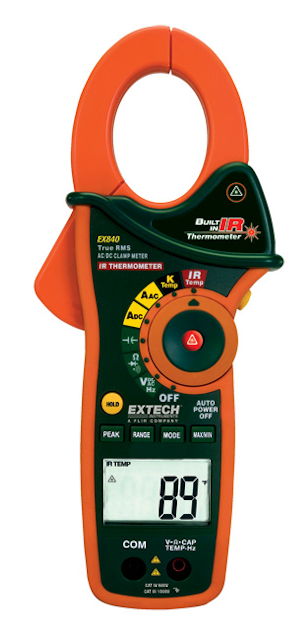 Safety via Innovation
Today's aging utility infrastructure demands added measures of safety and the meter should help in that regard. After decades of use, it's easy to take for granted that the clamp meter's Hall Effect current sensor transducer design is itself a safety device. The clamp offers a major cushion of safety when performing current measurements by not requiring an invasive contact method to measure current. When dealing with 1,000 amps, that is comforting to remember.
Yes, the clamp design is itself a historical innovation, but what is available in newer clamp meters that helps protect utility workers? For starters, a Category IV overvoltage safety rating is key. When it comes to the type of work that sets utility workers apart from other electrical professionals, having a meter designed for the added danger of outdoor work on outside lines is not a luxury. The IEC 1010 overvoltage category definitions set explicit standards for what kinds of protection an electrician would receive from his or her clamp meter. Direct work on utility lines demands a Category IV clamp meter.
Supervisors should keep in mind that a CAT IV-600 V or CAT III-1000 V clamp meter is essentially part of a utility worker's personal protective equipment (PPE). The added assurance that NFPA 70E is being followed is not just nice to have, it's about compliance, occupational safety and managing liability.
Clamp meter versatility can also be defined by its current rating. A 1,000 amp clamp meter that works on ac and dc systems will be useful in a greater variety of jobs than one with a lower amp rating. In a service panel, a clamp meter can be placed around each individual phase-whether it's a large individual conductor or parallel conductors. Take current readings of low-voltage vault conductors. Near a service entrance for example, a clamp meter can also be used on a busbar.
While the added dc current reading versatility may seem irrelevant to some utility workers, others who are seeing the installation firsthand of newer, dc-related technologies such as flywheel energy storage will completely "get it." The important thing to remember is that not many clamp meters on the market offer the combination of a high amp rating and CAT IV protection. Once again, don't assume anything-double-check.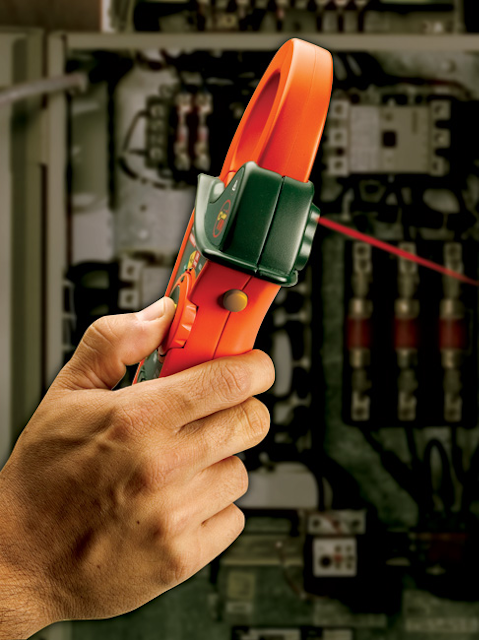 Another innovative safety feature actually echoes the non-invasive advantage of a clamp: non-contact infrared temperature readings. Having an IR gun handy to point and shoot for temperature diagnostics is invaluable. Having it built into the clamp meter truly sets the meter apart. Not only will the clamp ensure the utility worker can perform all essential electrical diagnostics, the built-in IR makes it easy to identify overheating electrical panels and other components from a distance and without an additional meter.
Standardize for Safety
Here is another note about safety and clamp meters that is actually more about policy than product: standardization of test equipment can greatly simplify managing risks of hazards to an employee. In other words, having everyone use the same or very similar clamp meters can ensure not overlooking a meter that is actually a safety hazard or is providing inaccurate readings. The problem is that, like the pride one has for his older cars, many technicians today boast of the age and endurance of their multimeter or clamp meter. What they may not realize is that they may be using equipment now considered non-compliant.
The truth is, there's no room for nostalgia or boasting when it comes to being in line with NFPA-70E. Additionally, keep in mind a major recall of over 50,000 clamp meters in 2009 (google "clamp meter recall" for more information). In such a case, having a policy that enables the utility worker to know if he or she is using affected equipment is invaluable. Standardizing test equipment takes a lot of the guesswork out and can boil it down to more of a yes or no scenario.
Conclusions
The most important principle in selecting a clamp meter is to make sure the best clamp is obtained for the job-one that works as hard as the utility worker and with features he or she can use. One model worth mentioning is the Extech EX840-designed to deliver safety and versatility without compromising performance or innovation. Extech's patented infrared technology makes the EX840 the only CAT IV-rated, 1000A ac/dc clamp meter with a built-in infrared thermometer for fast hot-spot detection. The True RMS meter can also capture inrush currents and transients. The utility friendly 1.7-inch jaw opening handles conductors up to 750 MCM or multiple conductors such as two 500 MCM.
Utility workers are often in adverse job conditions and they rely on the versatility, ruggedness and accuracy of their meters. Finding the right meter should take into account a test equipment market that has changed dramatically in recent years. The truth is, with the specter of multiple product recalls, what might have been the "no-brainer" best choice for test equipment can quickly become an iffy proposition. Just keep in mind that finding the right test equipment isn't about industry assumptions but about finding the best clamp meters tailored for the utility workers and their jobs.
For more information, contact:
André Rebelo, global communications manager, Extech Instruments
andre.rebelo@extech.com or 781-434-3901
CIRCLE 102 ON READER SERVICE CARD
More Utility Products Current Issue Articles
More Utility Products Archives Issue Articles