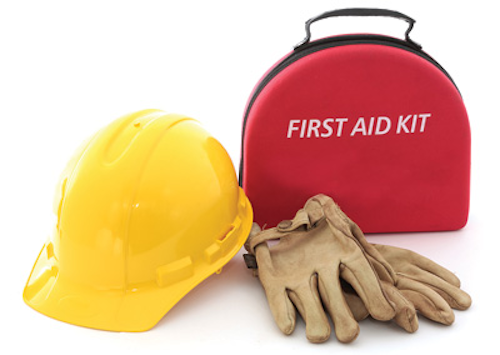 By Teresa Hansen, editor in chief
Co-workers become an extension of family, which makes safety more than just rules and regulations, Glenn Smith Associates Safety Consultant Gerald Smith said in early March during the TechAdvantage Conference in Orlando. During his presentation "The Supervisor's Role in Setting Good Safety Practices (Friends Don't Let Friends Break Safety Rules)," Smith said safety is about protecting employees' quality of life. An injury doesn't have to be fatal or catastrophic to impact a person's quality of life.
"An injury can ruin a person's quality of life," Smith said.
Smith said safety is determined by three things:
No. 1: Organization/Employer
Where a business owner, manager or supervisor places his emphasis influences an employee's view of safety. Management should provide the framework for helping good people make the right decisions.
It is up to supervisors to set company safety standards and then follow through with training employees on safety, Smith said. Companies must ask if they have prepared employees in leadership positions to be leaders. They must educate future leaders.
In addition, Smith said that employee morale is greatly affected by how much employees perceive companies care about them.
"One of the biggest benefits to a good safety environment is employee morale," he said.
Smith suggested that managers involve employees in safety programs. Safety committees that include employee representatives are effective and can boost employee morale, he said.
Written guidelines are needed and should be clear, concise and easy to understand, Smith said. The extent to which a program is described in writing is less important, however, than how effective the program is when it's in practice.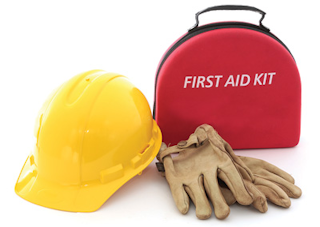 An employer should evaluate the company's safety program. How supervisors and employees adhere to the company's safety program should be part of the evaluation. Smith recommends annual reviews of safety policies and procedures.
When safety issues arise, managers, supervisors and employees should be held accountable. If no consequences for unsafe work practices exist, the parties involved have no incentive to improve their habits, Smith said.
"Safety is about managing risk and minimizing the likelihood of injury," Smith said.
He said supervisors and managers must:
Be aware of the potential for injury;
Know what action should be taken—immediately and long term—when an injury occurs; and
Be accountable and take action when necessary.
No. 2: Regulatory Agencies
Injuries can occur when all regulations are being followed, Smith said.
"Occupational Safety and Health Administration (OSHA) standards are minimum standards, not maximum standards," he said. "A company's policies can improve on OSHA standards. A company should create a culture that improves on OSHA standards."
No. 3: Individual Employee
The employee is the root person in ensuring safety, Smith said. Employees who take risks, even small ones, endanger their safety. It takes only one poor decision to lead to an injury.
"Who are risk takers? Good people making bad decisions," Smith said. "Maybe they are those employees who are cutting corners to get service restored quicker."
Supervisors should notice if employees focus on productivity, which means getting the job done fast, as opposed to efficiency, which is getting the job done productively and safely, he said.
Cutting corners a little can be as dangerous as cutting corners a lot. For example, having a ladder 12 inches too short at the job site could result in a fall—maybe a short fall. A fall from 6 feet, however, can result in injuries as severe as a fall from 60 feet. This illustrates how a decision viewed by a worker as harmless can result in a major injury.
Smith also said that more fatalities occur in the afternoon. Workers become more hurried and careless as quitting time approaches. This is another example of how productivity rather than efficiency can be detrimental, he said.
Smith said to ensure a safe work environment, companies must:
Be committed to employee safety and involve employees in the safety program;
Include work site analysis in safety processes and procedures; and
Invest in safety and health training.
More Utility Products Current Issue Articles
More Utility Products Archives Issue Articles