Rugged Mobile Computing and the Smart Grid Metering System
As President Obama noted this year in his State of the Union address, the movement across the U.S. towards energy efficiency is one that is only going to grow in the coming years.
Mar 1st, 2011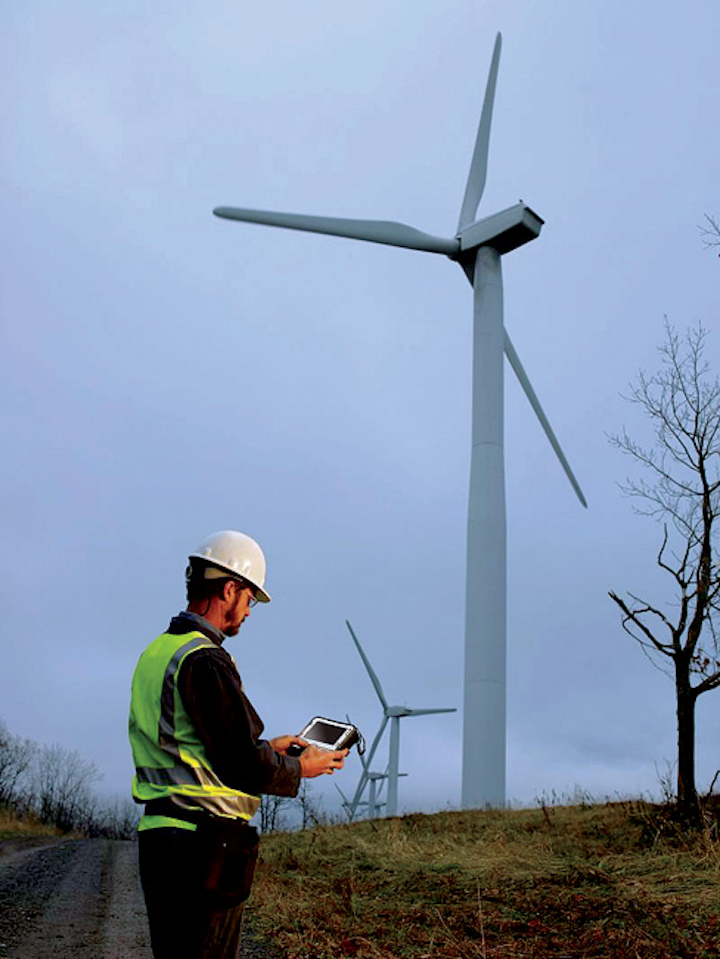 By Troy Pingree
As President Obama noted this year in his State of the Union address, the movement across the U.S. towards energy efficiency is one that is only going to grow in the coming years. The federal government has made a push towards a smart metering system for residential homes and businesses to help users measure their power consumption and send that data back to the utility for billing and analysis. According to a recent report, "The Role of Rugged PCs in Successful Rollouts of Smart Metering Systems," by analyst firm IDC, the U.S. government expects the number of homes with smart meters to grow from the current 8 million to 40 million by 2015 and pledged to invest $3.4 billion in the federal Smart Grid Investment Grant Program.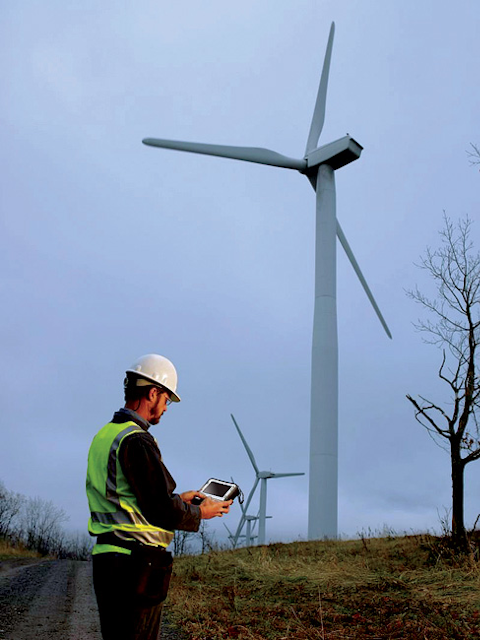 Of course, to execute an overhaul of this magnitude, a utility must have a solid information technology (IT) infrastructure in place. A key component of this infrastructure is the field technician responsible for not only the installation of the smart meter, but also for its maintenance. In order to operate efficiently, the technician will need to be equipped with a rugged mobile computing solution that can withstand the hostile environments often experienced by utility crews, such as inclement weather, extreme temperatures and vibrating vehicle cabs. Rugged computers need to offer features such as magnesium alloy cases, shock-mounted hard drives, fully-sealed keyboards and ports, daylight-readable screens and long battery life-preferably with a hot swappable design so field crews can work interruption-free in any condition. Not deploying a rugged mobile computer will eventually cost utilities thousands of dollars in repairs, additional inventory and valuable IT staff time lost to supporting consumer-grade devices. These costs can skyrocket and affect the overall value of having a mobile workforce in the first place.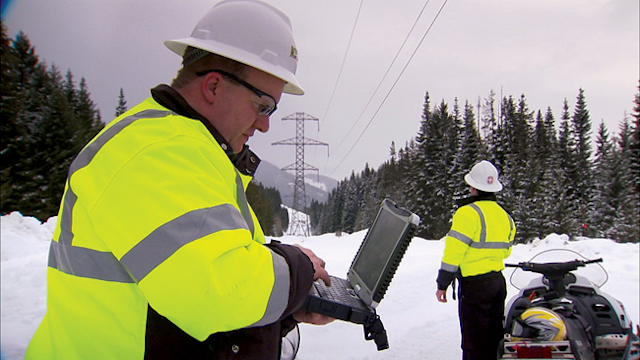 IDC reiterates this based on interviews with utilities that have started introducing a smart grid, saying "utilities took the rugged form factor for granted, arguing that without it everyday operations would become virtually impossible due to failure rates." This is especially true with a workforce that spans a few thousand individuals-low mobile computer failure rates is the only way to limit the amount of downtime for those workers responsible for the installation and maintenance of smart meters.
Another valuable addition to a rugged mobile computing solution is a full Windows operating system (OS). Utilities often equip field workers with handheld devices running on a limited version of Windows-Windows Mobile-that might require custom software development. A handheld device running a full Windows OS reduces the time and money spent in software development and simplifies IT support issues.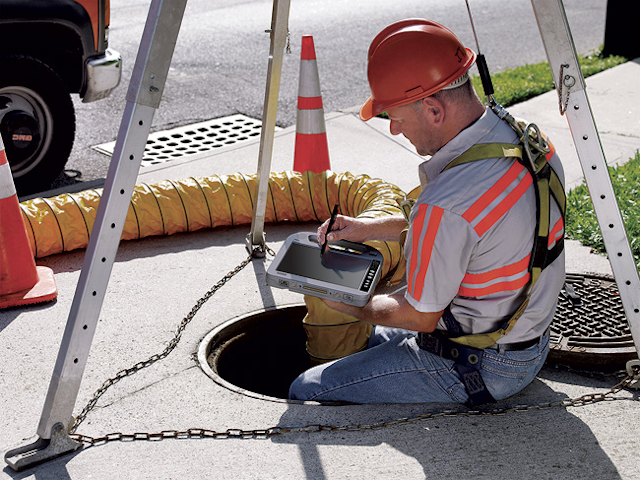 Utility workers rely on multiple applications including custom software for data encryption, meter exchange, cartography, Global Positioning System (GPS) and database access. These applications, along with common computer usages such as scheduling, email and web browsing, are too much for a device running Windows Mobile to handle. In addition, a new mobile computing deployment should be easy to integrate with any legacy systems currently in place. The ability to transfer proprietary smart meter software directly to a rugged mobile device without reducing its capabilities to run on a personal digital assistant (PDA) saves a utility's IT department significant money and time. Furthermore, a utility's IT department can spend less time training users on a new version of software they already know how to use and more time focusing on strategic IT initiatives.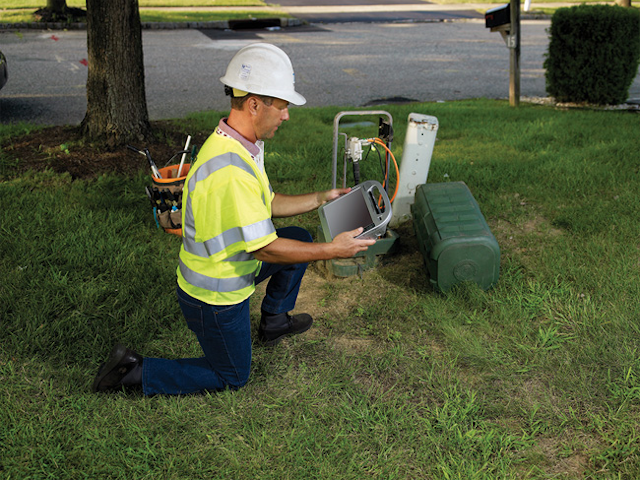 IDC also identified connectivity, specifically wireless broadband connection, as an integral part of a successful, rugged computing solution designed for the rollout and maintenance of a smart grid metering system. A rugged computer equipped with GPS capabilities and wireless broadband allows immediate access to critical data from headquarters and vice versa. Workers in the field can access and process work orders via wireless broadband, can detect which meters are not working and can use GPS to help them navigate to the next job location. This is especially useful in rural areas where technicians relied on their experience and knowledge of the local area to navigate through their service territory. In addition, being able to work remotely reduces travel time to and from headquarters. With a wireless connection, a utility's mobile workforce can receive real-time job status updates. They can be notified of a job cancellation or reschedule, for instance, assuring the technicians have the most current information. This results in happier customers and a more efficient use of resources.
With the push for a more efficient energy grid in the U.S., the number of smart meters deployed will continue to grow. IDC notes that "the choice of a wrong mobile computing device can lead to inefficiencies that multiply by the number of users, and that can easily scale into the thousands." Without an efficient field workforce, a utility may negate the efficiencies brought by deploying smart grids in the first place. In order to manage its new smart meter grid efficiently, utilities must equip field technicians with mobile computing devices that feature the durability required to reliably operate in the work environment, a full OS to handle powerful proprietary smart meter management software, and a wireless broadband connection to provide access and transmission of mission critical data. A rugged computing device with these features will be a critical tool for utilities as they upgrade their infrastructure to handle the world's move towards a smart metering system.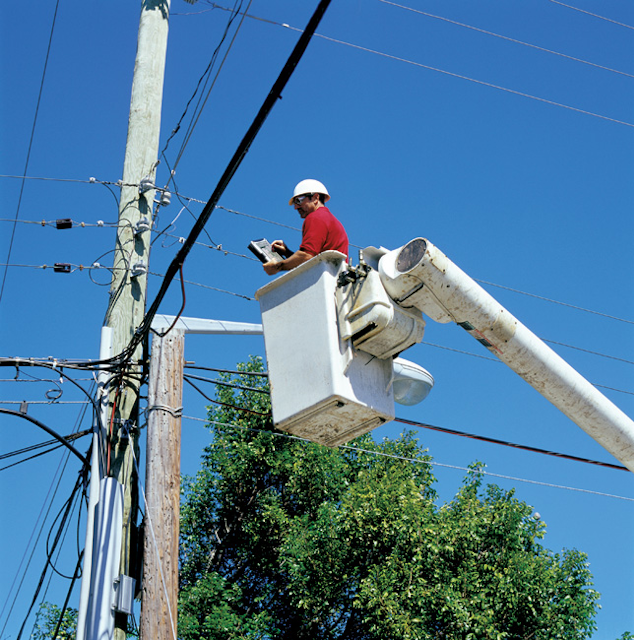 About the author: Troy Pingree is a national sales manager at Panasonic Solutions Co. He has been with the company for more than 15 years where he has overseen laser-focus mobile, wireless, rugged computing solutions for utilities and telecomm organizations. He is based in the Minneapolis, Minn., area and can be reached at troy.pingree@us.panasonic.com.
More Utility Products Current Issue Articles
More Utility Products Archives Issue Articles