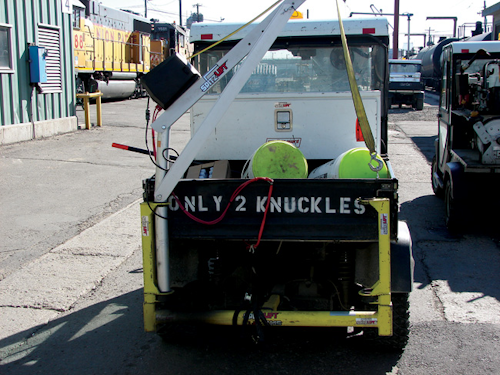 From the construction of the pyramids through today, people have endeavored to build great things. Many feats have been achieved because of drive and determination, but there have always been risks associated with performing these tasks. Fortunately, tools have evolved to become smarter, safer and more efficient because of discoveries in metal alloys and good, practical engineering. One smart tool with universal applications that is being used in construction, agriculture, transportation, aeronautical, marine and the military is the Spitzlift lightweight and portable crane. Handling loads less than 1,000 pounds, thousands of Spitzlift cranes are used every day. Weighing 30 pounds, the crane can lift more than 30 times its own weight.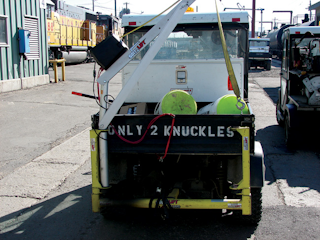 According to the U.S. Department of Labor's statistics, strain related injuries are the primary cause of missed work and workmen's comp claims. Having the correct tools is a vital part of a professional's livelihood. Many common work related injuries stem from loading heavy equipment. Spitzlift safeguards the productivity and physical health of the workforce.
Walking down the aisles in supply houses, it's exciting to see how far we have come in the past 50 years. Tools have become lighter, stronger, more precise, multi-purpose and smarter. With the screwdriver, for example, 30 years ago a technician's arm felt like it was going to fall off while screwing in a hand full of wood screws. Technicians now have rechargeable, hand-held power in/power out screwdrivers. Hammers pounding nails into planks often bend, but now technicians have nail guns that rapid fire nails in faster than can be counted. Hacksaws had to be thrust back and forth. Now, a high-speed sawzall can cut through steel like butter. A good, sharp ax is hardly a match for a chain saw. These few examples demonstrate how tools have evolved over the last 50 years. Providing a safe work environment has been the primary focus of Spitzlift's product development and engineering team for the last decade.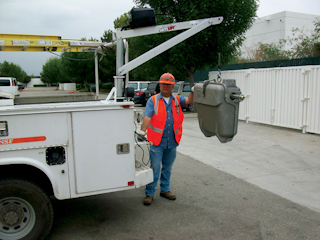 While working in the construction industry, Michael Spitsbergen, founder of Spitzlift, recognized the importance and necessity of having a smart tool such as the Spitzlift that one person could safely lift and operate. The Spitzlift cranes can be used to lift items on and off trucks, trailers, platforms, rooftops and almost any place else.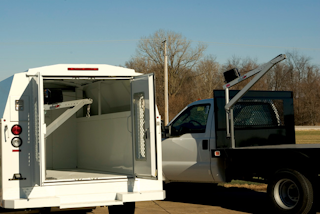 Spitzlift spent several years working with original equipment manufacturer (OEM) companies, such as Knapheide, to integrate its mounts and hardware support kits into service bodies. With Spitzlift's design and mounting brackets weighing less than 80 pounds to maximize the vehicle payload efficiency, Spitzlift is now being used to replace heavy steel cranes-these heavy steel cranes, support pedestals and hardware can weigh hundreds of pounds.
Spitzlift continues to invest resources by spending time with field managers and performing pilot programs. In some instances, as many as seven additional applications were discovered. The Spitzlift smart tool saves time and offers confirmed safety benefits.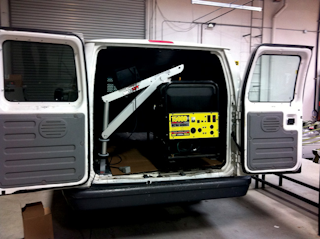 Every Spitzlift is built and tested according to the American Society of Mechanical Engineers (ASME) and Occupational Safety and Health Administration (OSHA) standards, and comes with a load test certificate. The Spitzlift comes with many options. Off-the-shelf size choices include a 3-foot or 4-foot boom arm. Available hoist options include a manual hoist, a 12V or 24-Vdc motor, or a 110-Vdc powered motor. There is also the option of having a nylon strap, webbing, wire aircraft cable or synthetic rope installed on the Spitzlift. Off-the-shelf bracket options for vehicles include: mounts for pickup trucks, service bodies, enclosed service bodies, vans and flatbeds.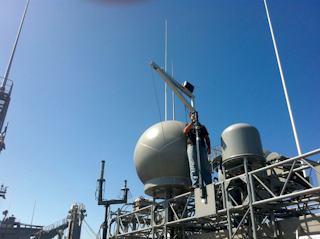 Among groups that use Spitzlift as a smart tool: contractors for loading generators, road crews for loading tampers, Department of Transportation for removing manhole covers, power companies for loading transformers and mechanics for loading engines.
Spitzlift is offering Utility Products magazine readers a 10 percent discount through the month of April 2011. Contact Spitzlift at 858-513-1260 or visit www.spitzlift.net.
More Utility Products Current Issue Articles
More Utility Products Archives Issue Articles